Know Your Sommeliers: Wesley Davis Box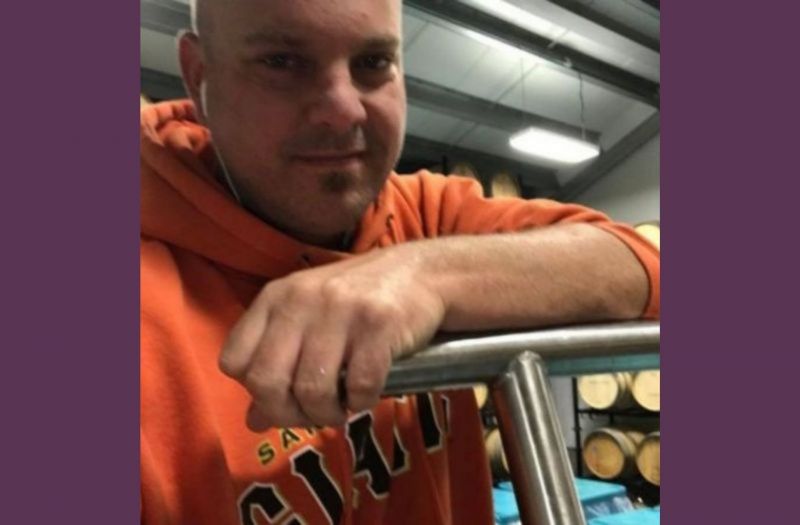 26/10/2020 "After a youthful decade of working in the action sports industry between Sydney Australia, Oahu, and Santa Cruz for various surfing brands and retailers I began finding interest in the wines of the Santa Cruz Mountains while working in Saratoga at the Mouton Noir restaurant down town." - Wesley Davis Box
The surf trips south to Santa Barbara county, and north of where I grew up on shores of San Francisco Bay and Ocean Beach, seeking solitude led me to the Sonoma Coast and beyond. As a serious ocean enthusiast my travels revolved around the coastal coffee shops, local eateries, and windy afternoons tasting wine up and down Californias coastline, occasionally checking out producers emerging in Napa Valley. Surfers often work in restaurants so I was able to gain access to quite a unique cross section of markets, social groups, with the same interest in wine and food that I had. I was lucky to have wine influencers around me.
A college friend of mine, now Mayor of Windsor Ca, got me involved selling and brokering small producers around the Bay Area and I developed a nice portfolio of wines that included some amazing emerging brands. Hobo Wine Company, Cobb, Branham Estates, and an Italian Import portfolio, Romano Imports. Larry Romano and his daughter Nancy Romano took an interesting in teaching me the methodology of sourcing producers, the criteria they had used for decades in finding and importing the best wines throughout the family owned estates in Italy... Then the 2008 financial market collapse pushed me into wine production. Beginning with the 2009 Crush my serial intern career and life as a feral winemaking, vineyard stalking wine nerd began, I was trying to learn the craft from the winemaking masters of California. 2009 Arista in Russian River, 2010 Cal Star cellars Rick Davis, 2011 Red Car on the Sonoma Coast with Carroll Kemp, 2012 Panthea Vineyard, deep end of Anderson Valley...Three years in restaurants, wine retail at Vintage Wine and Spirits in Mill Valley, learning from Richard Leland. Working as a Bar Tender at Farm Shop Marin in Larkspur with Cocktail Guru David Garrett, Owner Chef Jeff Cerciello. Managing the beverage program at Vin Antico and winebar-881 on 4th street in San Rafael sent me back to the forest in Anderson Valley, a season with the Mending wall winery in 2016 helping produce the best wines in Napa Valley and learning from master winemaker Thomas Rivers Brown, Tim Bernanek, Matt Nagy.
Those gentleman told me to go for it and have encouraged my journey into making our own wines. The next season I took an assistant winemaker position at Balo Winery in Anderson Valley with Alex Crangle, made our first commercial vintage of Broken Leg vineyard Syrah. Now I am producing wine from Mendocino, and Sonoma County for our family's upstart project Box Wine Company.
How long have you been in drinks industry?
My entire life; began bar backing at the Flat-Iron Sports Bar and Grill on B St in San Rafael in 1988 in 8th grade; 31 years.
How, according to you, has the role of the sommelier evolved, especially now during covid times?
I think that the development of alternative beverage education like the WSET, the regional wine scholar programs have impacted the traditional London Court of Master Sommeliers track for restaurant professionals. Use of language, cheating scandals, and what is largely expensive pursuit of study, is not available to most restaurant service professionals because of the costs associated. And what to you get for your accomplishments? In the Bay Area for a long time talented sommeliers found that the cost of living, and quality of life was far better working for importers, wine producers in Napa and the regional wine country regions than what could be accomplished, or gained from working in the service of a restaurant. That said it is a right of passage so to speak, gaining that grace on the floor during service, learning how to over deliver on selections while protecting the guests pocketbook, all the while creating a return customer because of your engagement...
Sommeliers have been hit hard with the restaurant industry basically shut down but the trend online in content creation was already happening before Covid-19. Now people are consuming this media content, buying winery direct, and gaining access to winemakers online like never before. The Brokers, Sommeliers, Wine Directors, and Sommeliers are driving that content creation, if they can capitalize on it and make money then we will know if that traditional sommelier roll has evolved beyond service.
What are some of the most important skills for a sommelier?
reading your guests, communicate clearly
What do you look for when you plan to buy wine for your business?
Small Production, BioDynamic / Organic farming practices, ambient / wild fermentations.
Costs $240cs and under for wine bars and BTG programs. When ever possible I go winery direct or work with independent suppliers. Chambers and Chambers, Revel, Springboard, North Berkley Imports, Kermit Lynch, try and keep it local to the Bay Area when ever possible.
Where and what do you drink when you're not working?
All things bottle fermented and fizzy. Cider. Not much beer. Love Rye, and Agave Spirits. Local watering hole of merit is the Underwood Bar and Grill in Graton, Ca
What are some important elements you look for when planning a perfect profitable wine menu?
Depth of list desired by restaurant; cuisine, what vendors are available, and limiting the offerings BTG cost.
What new wines to taste now?
Super Tuscans, Etna Nerello Mascalese, Mendocino Zinfandel, Rhone Varieties, Sangiovese, Vermentino, Sierra Foothills Chenin Blanc, Santa Cruz Chardonnay, Syrah, Santa Clara Valley Cabernet and Merlot, Monterey Syrah and Chardonnay, San Benito, Lime Kiln Valley, Cole Ranch Chardonnay and Alpine Varieties, Marin County Pinot Noir.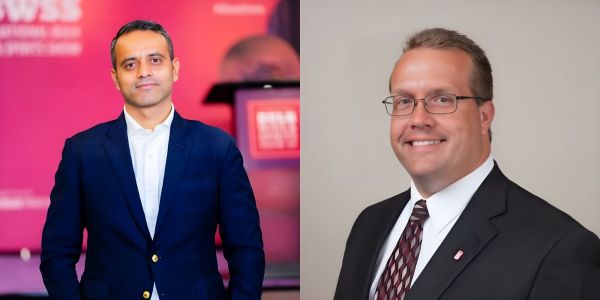 News
Attend this Q&A and insightful session on how beverage brands can develop sales processes to grow on-premise sales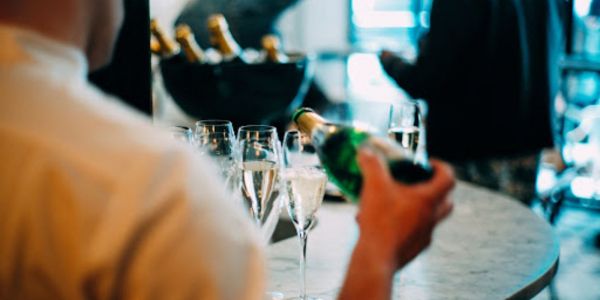 Operations and Management
Nurturing Talent and Expertise: Strategies for Retaining Sommeliers and Wine Waiters in a Challenging Wine Industry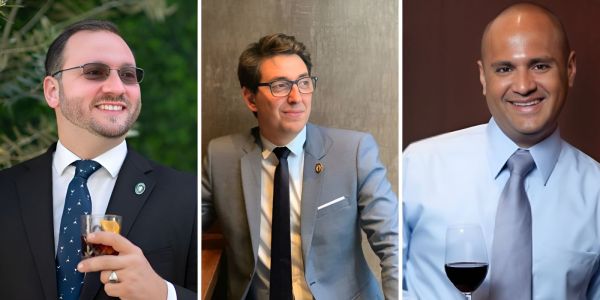 News
Sommeliers Choice Awards is pleased to share that Mark Guillaudeu MS, Jeremy Shanker, and Serafin Alvarado as its judges
South San Francisco Conference Center, 255 South Airport Boulevard, South San Francisco, CA 94080, United States
Register Now