City Focus: New York's wine scene after the Pandemic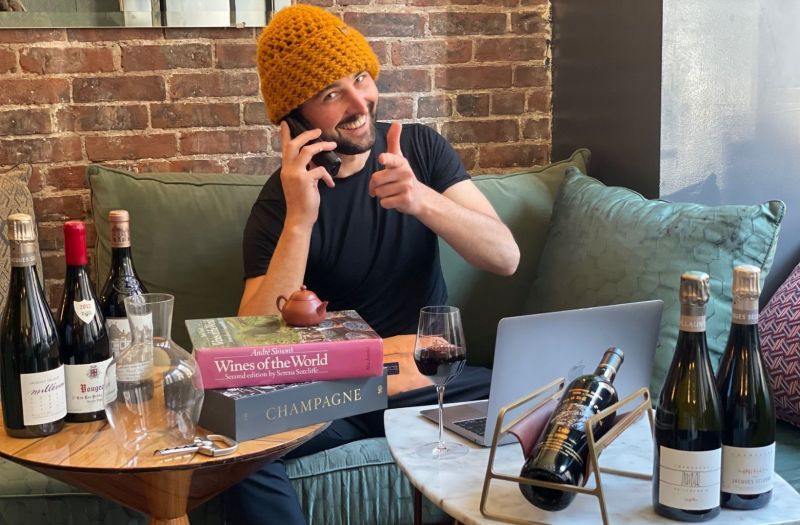 19/01/2021 "You can't replicate the ambiance of a wine bar at home. It's where you catch up with friends and have a drink … I think we'll be ok" .COVID-19 has been devastating for wine bars in NYC, but sommelier & wine director Caleb Ganzer is determined to look on the bright side.
If you want a glass of wine, New York isn't a bad place to be. Only a handful of cities around the world can rival its variety of venues - which run the gamut from natural wine bars to restaurants boasting the rarest (and most expensive) Burgundies - and none of them are on the American continent. It's a serious wine city, where serious money sits comfortably alongside serious connoisseurship.
Well, it is in normal times. Like many of the Western world's great cities, New York has been brought to a virtual standstill by Covid-19. That the standstill hasn't been total owes a lot to people like Caleb Ganzer, sommelier and wine director at the Compagnie des Vins Surnaturels on Centre Street in lower Manhattan. "[Our] survival instincts kicked in, and we began pulling in everything we could," he says. We spoke to him to find out more about how the last year has gone, and what he thinks the future looks like for wine in New York City.
How has the last nine months gone for you?
"It's been a roller coaster, for sure. There were so many different waves of emotion; in the very beginning, there was denial, bordering on feeling personally attacked, because no other industry was hit as hard. It feels we were never really very valued. [In normal times] The profit margins are pretty hard, and the rents are always pretty high, and the critics are hard - so to be just cast aside very quickly, it was, I don't know. It all just felt like very sudden, not deliberate, but you just can't help feel a little extra sting knowing that you can't do what you do remotely from home or whatever, so it's just sort of existentially crippling."
You appear to have been innovating left and right to stay afloat ...
"We want to take care of our team and thankfully, there are things in place to support them. It's not the greatest welfare state [in the world] in America, but the government has stepped up a little bit more with added benefits. So while the income is far off from what it once was, I try to tell the team, "At least you have some money coming in." I don't think anybody's [in] super, super dire straits.
"It's certainly less than normal, but we're also going out less than normal and we have our health and youth, so [we can] just enjoy this time of peace and tranquility, and play some chess, and go for a walk around the park. Just know that you might never get this again, so try to see the bright side of things because that's what we're faced with. We have wines. We can sell it and we have people who need it. We're going to do our best to fill that void and give people even a sliver of an experience."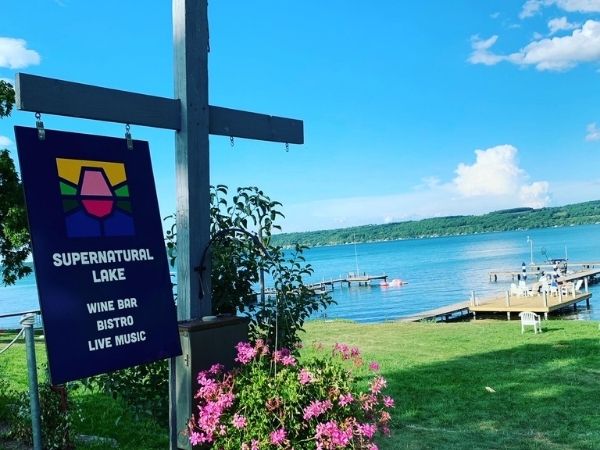 It must have been hard with the constant changes - one minute you're open 25 percent inside, the next you're totally shut...
"That push and pull was pretty tricky. You don't really have much time to think. We reacted as quickly as possible, but it's hard on people, it's hard on businesses. We were getting squeezed more and more, and given fewer options.
"A couple of months down the pipeline [from the first lockdowns] and it's starting to get colder. The people who are going out seem to be a little more risk-taking. There's a lot of places that are not doing things the right way - they're packing people in, even though they're "outside." We just don't really want to be associated with that. Once they started tying the hospitalization rate to the positivity rate, and then it was snowing - at some point, it's just too much, so we paused. That was before they canceled indoor dining. It's hard with changing restrictions and regulations, but you get used to it."
Have you noticed any sales trends with your online orders?
"I don't think there are any new trends emerging, right now. I think people are supporting [bars and restaurants] for the sake of supporting. They're drinking what they're comfortable drinking. You look at what people are eating. It's all comfort food. We are still selling quite a few online boot camps - they're three-packs that come with a login to a class. Even some of the more obscure classes are selling well, actually, so maybe people still want to take a little bit of a voyage of discovery, as long as it's guided.
"The online orders keep the lights on. In terms of money, we're certainly not making any new investments, but it allows us to continue offering a little bit of ourselves. No one's in this business for the money. We're usually in this for the heart. To know that we can still put out some of that, it feels good. That keeps us going as well, emotionally."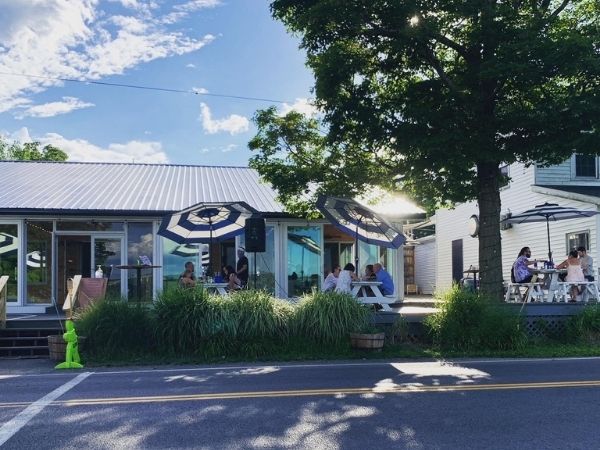 Do you think many New York bars and restaurants have closed permanently?
"It's hard to say. You walk by a lot of places, and people are certainly keeping different hours now. It's not quite as regular as it once was. You're like, "Is that place still open or are they just closed an extra day this week?" Everything is over the place. Some people make formal announcements. Some people just kind of seemingly are open every once in a while.
"You see some places, and there are six people working and three people outside eating. The money can't make sense, you know? But you can't blame people for trying. That's what everybody's doing now."
What are your expectations for the next few months?
"I'm optimistic for when the weather improves, and that people will increasingly understand what the limits are. We weren't sure nine months ago how much risk we could take with going outside and wearing masks - but now it seems as long as you're wearing a mask and washing your hands a little bit more, you're pretty safe.
"Post-winter, people are going to be wanting to get out a little bit more. We're definitely going to invest in some more outdoor dining space, and open it earlier when we have more sunshine, and probably closing a little bit earlier. The weather's going to help people just want to move around a little bit more, that's really where my optimism lies."
You opened a new venture, Supernatural, upstate this year. What was the thinking behind that?
"We've been trying to find another location to expand and do something, mostly in New York City. Supernatural really sprung up out of the pandemic; driving around [outside NYC], doing deliveries in the early days of the pandemic, we were seeing that in less densely populated markets that people were outside, they were eating. It was far less encumbered than in the city. We did have connections up there [in Finger Lakes, where Supernatural is based], so we knew some folks who pointed us into the right direction. But really, it was just a little bit of luck and some searching and some dreaming and good timing.
"We may do it again this year. It was successful to the extent that we were busy. We were only really open for two and a half months and we didn't really fully recoup our investment. Should we do it again? My gut says, 'Let's go up there again and try it. Why not?'"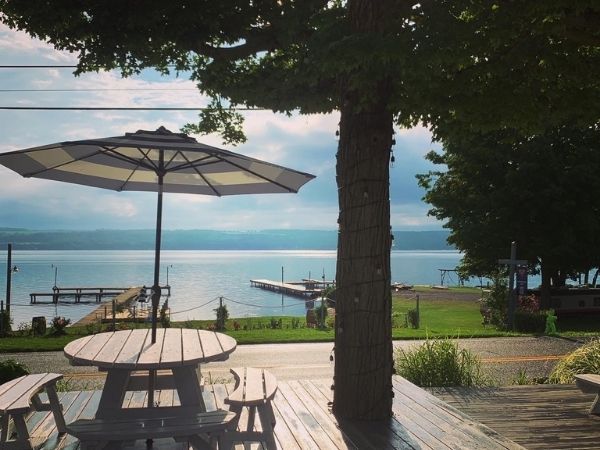 Is it easy to get your hands on wine in New York at the moment?
"I'd say there's less demand for probably a similar amount of wine [compared to what is normally available]. There are certain things that seem to be easier to get because the restaurants aren't taking them. So if we wanted to get some rarer stuff, it does exist and it seems to be less of a hassle to get.
"It's like, Hey, we have this if you'd like it.' Well, yeah, I'd love to take it, but I don't think I can. I think the retail stores are winning at the moment for various reasons, even though historically, they used to get fewer allocations than restaurants because, I think, winemakers would rather have their bottles consumed with a meal on-premise. I think that's sort of probably flipped at this moment."
How do you feel about the future right now?
"I think a lot of people have said that the pandemic has sped up things that were already in motion, and I agree with that. I remember about a year or two ago reading an article in the Wall Street Journal talking about the decline of restaurant service, about more and more people doing takeout and how that was cutting into restaurants' margins. As a wine bar, we were a little bit shielded from that because we sell a different experience: you go to a wine bar because you want to catch up with friends and have a drink.
"You just really can't get that at home, whereas you can order pasta or some burgers and eat at home. I do feel like we'll be okay. A lot of our customers have - for better, for worse - been okay in all this. They have a lot more disposable income than they've ever had.
"[When things return] I think it'll seem a little bit gauche to come out swinging from the rafters for very expensive wines. I think the wine bar scene will be the first to bounce back, thanks to a younger crowd that's out and feeling more comfortable. A lot of people have left [the city]. I think younger people will come to the city because rents are dropping extraordinarily in terms of residential. Commercially, we haven't seen that yet, so I am a little concerned with how many restaurants are going to reopen. I don't know about that."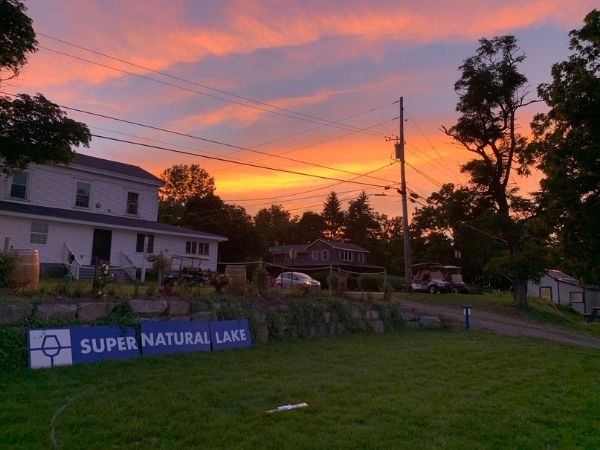 What positives do you take out of the current situation?
"I ran into a friend about a month ago - he's a chef - and we were sort of having that like, "You know, yeah, this kind of sucks," conversation and he was just like, "You know what? I'm over having negative conversations ..." You can't really change it. That sort of helped put it into perspective for me. I've definitely found a lot more time than I used to have to devote to reading, to yoga and meditation, and just sort of doing some self-care.
"While my personal career is certainly not booming, there are other elements to life that Americans are finally waking up to, for sure. So I do think there will be a little bit more of a work-life balance after all this. I think that's a win in the grand scheme of things. There are certainly silver linings and we've been through worse as a species, for sure, so we'll bounce back."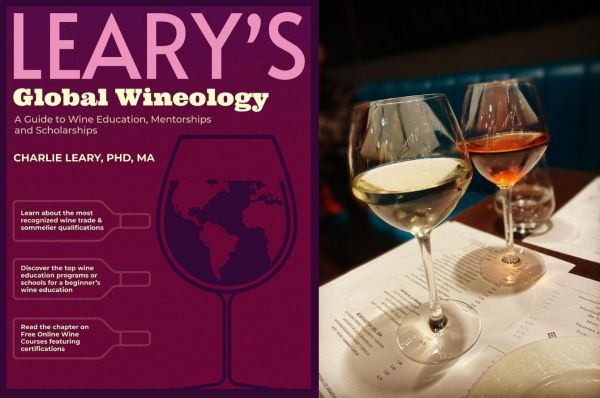 Insights
A new book illuminates the diversity of wine courses, certifications, and degree programs out there, both for in-person and online study. We provide a review of its contents and strengths.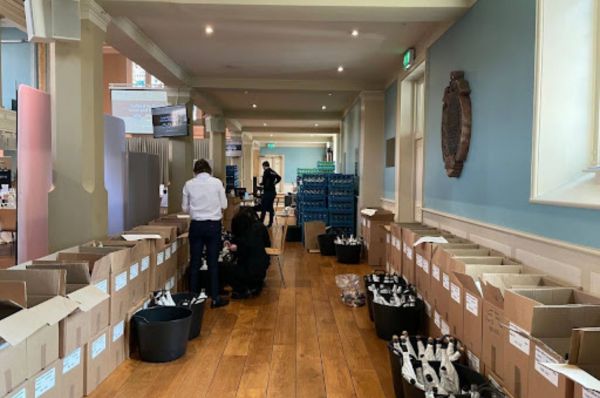 News
Let's take a look at how London Wine Competition is organized in pictures.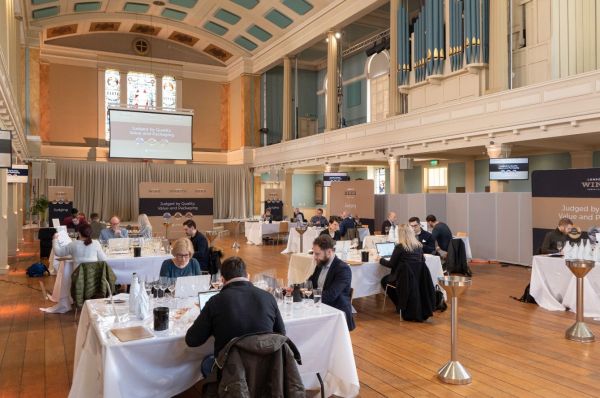 News
The final call for international brands to enter in 2023 London Wine Competition is here. Enter Before December 9 to get early bird pricing.