What would Adriana Valentini do?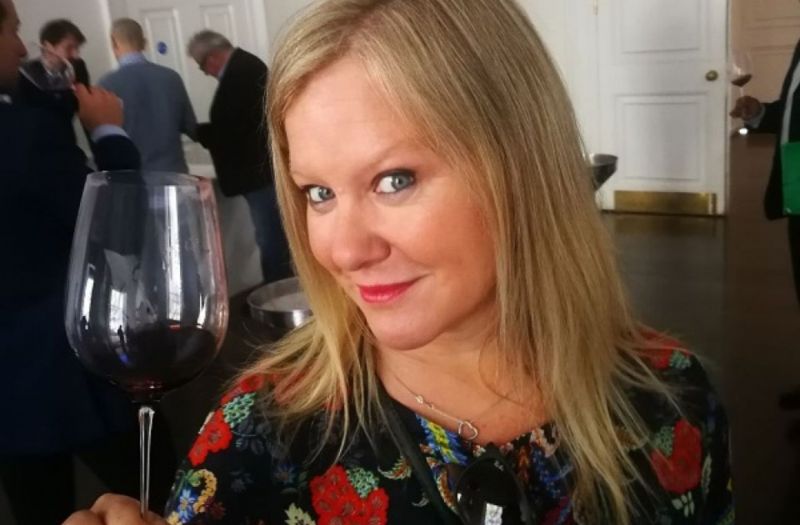 29/06/2021 Here's how Adriana Valentini would successfully navigate a wine program that she's responsible for.
Originally from Milan, Adriana Valentini began her journey in the world of wines after visiting Burgundy in 2003, where she attended a wine course. "This was my very first encounter with the wine tasting process whose sensory evaluation I found to be so interesting. If I go back in my memory, I can easily say the seed for a deep passion in wines was starting to sprout" says Adriana.
In Milan, she then chose to get to know more about the industry and started a wine course with AIS, Associazione Italiana Sommelier, the oldest and most renowned Sommelier Association in Italy. After getting her diploma, she started working as a part-time sommelier.
"By that time the owner of the Company I was working for as a translator decided to go through a dismissal process due to the economic crisis of the time and advised me that my job was also on the edge. I took it as a sign that it was the right time for me to resign and to turn to the wine world and to invest my time, energy, and money into a new life: the professional Sommelierie. The best decision I could possibly take!" Adriana adds.
She is currently the Head of Beverages at the exclusive Private Members Club, The Oxford and Cambridge Club.
Can you tell us a little bit about your role at the Oxford and Cambridge club in London?
I am responsible for the provision of a quality drinks service to our members throughout all of the F&B outlets, events, and private lunches and dinners. I am fully in charge of the management of 6 cellars and wine stock in both the club and its external wine stores (London City Bond). Leading an international team of 15 people made of Bartenders and Sommeliers.
• Some of the tasks I am also in charge of are the following:
• Being part of the management team, to work duty management shifts at the weekends as and when required by the duty management rota.
• To attend daily meetings with the head chef and with the management operational team to ensure that the team members are advised of all Members' needs and that special arrangements are properly communicated.
• To be constantly aware of member needs, scan the room and strive to create the right environment.
• Monthly beverage stock take, delivery notes, and placing purchase orders.
• To attend the Wine Committee as required on a bi monthly basis.
• To be aware of and respond to the needs of my staff, including inductions, monitoring performance, coaching, and ensuring that the appropriate training is always provided.
If you were to pick a restaurant and fix its wine program and grow wine sales, what would your strategy be?
My strategy will focus on:
• Staff education and novelty as they are key in increasing your wine sales, always -an informed sales staff sells more.
• To use the right wines on my wine menu, understanding the clientele. There is no point in adding premium wine if our daily customers are the set menu-oriented ones.
• Consider offering pre-selected wine boxes to implement the wine sales especially with a mix and match offer, which may be customizable, on request. That would appeal to many, even on a budget!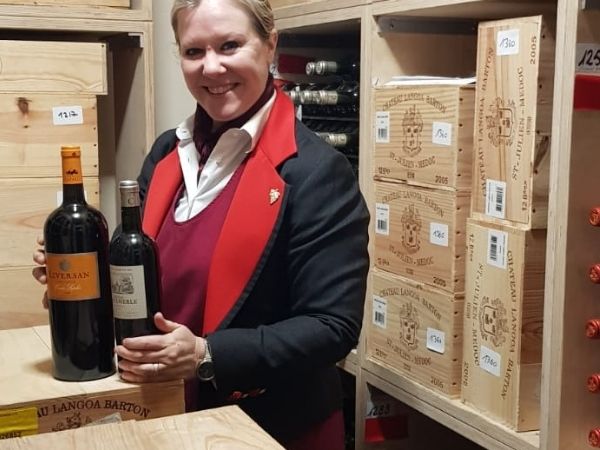 How can suppliers work with you to drive sales?
For a wine supplier, communication with their audience is important - understanding the venue and possible customers. A great way to do this is by having a very well made website, and by investing in the quality of their products range at all stages of production and consistency by delivering to us, the final customers, quality vintages and up-to-date price updates with our orders.
What would be an example of a solid wine program?
Not considering the unprecedented time we all are living in with the post-Covid pandemic, I would say that by visiting wine exhibitions and attending wine portfolio tastings at least on a monthly basis would give you the key to deeply understand what's new on the market and makes you feel you could have the most vibrant wine list in town for your customers.
As I work a lot with France, for Burgundies I would say that one name among all could be Domaine Jean-Marc Pillot, and then at a premium level definitely with Louis Latour, Grand Cru Criots Bâtard-Montrachet, maybe a 2008 vintage! Regarding Riesling, which is a thing in London, I like to recommend having Weingut Max Ferd.Richter, Brauneberger Juffer-Sonnenuhr Riesling Auslese, from Mosel. New World wise, I would say Torbreck Woodcutters with its 2016 Shiraz, Barossa Valley.
All these amazing producers offer consistency in terms of quality and a proper service especially when you buy en primeur.
What are the four main things you focus on daily?
• My members, my guest satisfaction when ordering and tasting one of our wines.
• My wine racks are fully stocked with daily delivery.
• My daily managers' meeting to plan the day ahead.
• My team's well-being.
What are the things that are NOT so important to the bottom line that many sommeliers/wine directors tend to focus on?
My very personal point of view will focus on the so-called "unique aspect of Princess' wine list". To list only a robust collection of Vintage Premium Claret, or only Super Tuscans, that unofficial category of Italian wines that combine Sangiovese with native Bordeaux grapes like Cabernet Sauvignon and Merlot, and whose bottles are often too pricey in London and suitable only for oenophiles and collectors.
What do you look for when selecting a wine for your wine program?
I personally believe that having wines from every price range is very important - from entry-level to premium ones - it's essential to have many to choose from. The presence of classic wine regions is important to deliver a sense of authenticity to the list and to have an adequate yet interesting selection of wines by the glass which put every guest at ease while not feeling obliged to have an entire bottle.
The mark-up on wines should be fair and not be so high nowadays, especially in luxury or Michelin-starred restaurants. Wine connoisseurs and customers in general these days are very well informed on prices. They are likely to have dedicated apps on their smartphones, and paying too much for a bottle of wine doesn't convey the message to be a good restaurant where they can find good value for money wines and they might decide not to come back for a second visit.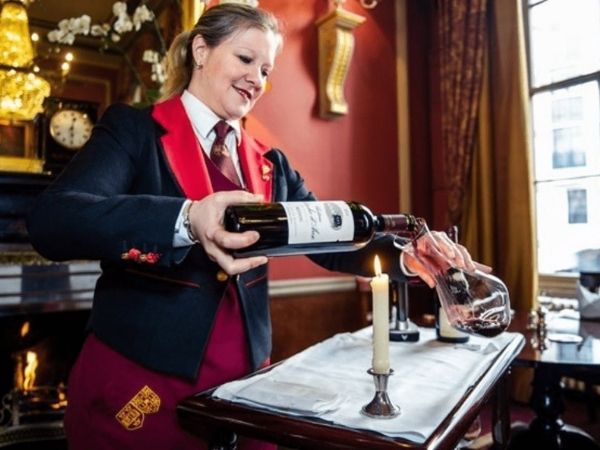 What is the difference between a sommelier and a Wine Director?
As enjoyable as it is to sling bottles and chat with guests, most sommeliers crave the opportunity to run a wine program at some point in their career. But being a Wine Director isn't just about buying excellent wines to craft a unique and attractive list. There are added management responsibilities and financial considerations that come with leading a wine program, and they require the wine director to essentially run a business within a business. Let's be honest. Not all the good sommeliers currently on the market are willing to take on such great responsibilities. Often young sommeliers to the industry perceive the position of a Wine Director as quite the glamorous role!
The reality is that, although it may seem as if a Wine Director position would be a great way to get away from grueling floor hours, our day-to-day responsibilities are numerous, from sitting in on operations meetings to scrupulously editing the wine list. An understanding of point-of-sale systems and reservations software can also help prepare a sommelier to be a good Wine Director. Much of the wine director's role focuses on planning for a seamless and successful service before guests even walk through the doors of our restaurant.
Last but not least, always put your team first I will advise. Their growth and success will determine yours. That includes not only the members of the wine team but bartenders, chef de rang, and back-of-house staff as well. The team-forward mentality is so important nowadays.
According to you, what makes a good sommelier, and what qualities do you look for when hiring a sommelier?
I personally believe that to be a good professional sommelier you should be well prepared, attentive, and full of personality.
This job is a very complex one, and when hiring a new sommelier I always pay attention that he or she will always:
• Be humble in front of our guests and in front of senior colleagues who have more experience.
• Be curious and knowledgeable: never stop learning is my motto as there will always be new products coming up on the market either a new wine or a new drink.
• Be able to see the big picture: try always to exceed your guests' expectations.
• Remain open-minded: what you liked the most in the past might change alongside your palate and your wine preferences which may evolve into new ones!
What do you look for when you have to evaluate the effectiveness of the wine program?
As Head of Beverage in charge and responsible for selecting and updating drink lists for our bars and our restaurant (which in Private Members Club is designated as Coffee Room); I am constantly collaborating on an updated wine list with a Master of Wine.
This translates to around 500 different bins currently listed in the dining room and augments the depth and breadth of regional and global representation. This medium large-scale of wines allows us to broaden our appeal to not only our Londoner guests but to guests from around the world as well. Additionally, we have worked to ensure that many of the more notable producers are represented so that the selection is approachable in price, but guests who wish to explore a wider premium range of price can do that too.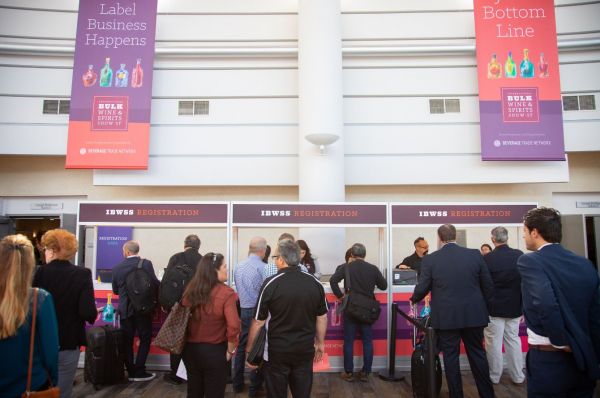 News
IBWSS San Francisco tickets can now be purchased at the official trade show ticket page, and if you buy before March 31, you will also save!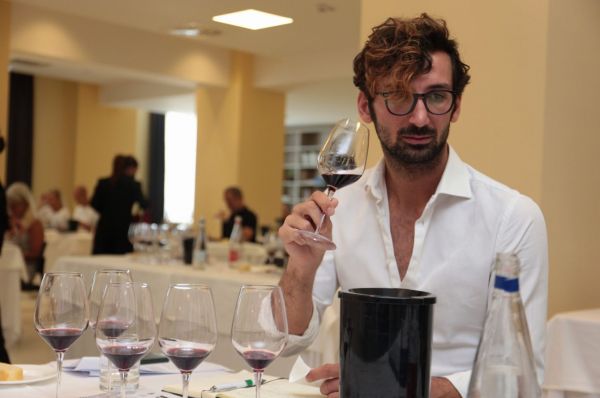 Interviews
"The Ambassador of Wine: A Multilingual Professional with Expertise in Hospitality, Sales, Marketing, and Management."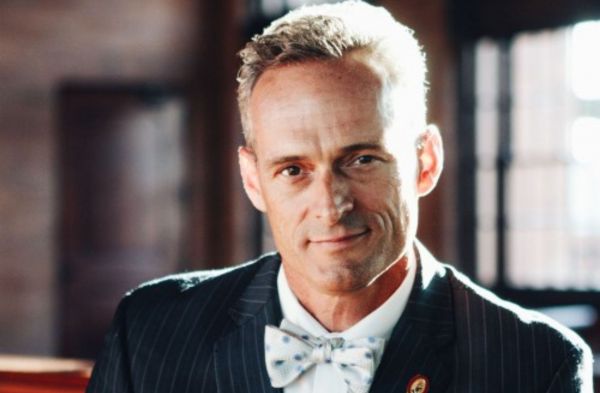 Interviews
Charlie Leary interviews Master Sommelier Ron Edwards of the major fine wine import & distributor Winebow about the company, his job & accomplishments within the fine wine sphere.