Meet Angelo Secolo, One Of The Leading Pennsylvania Sommeliers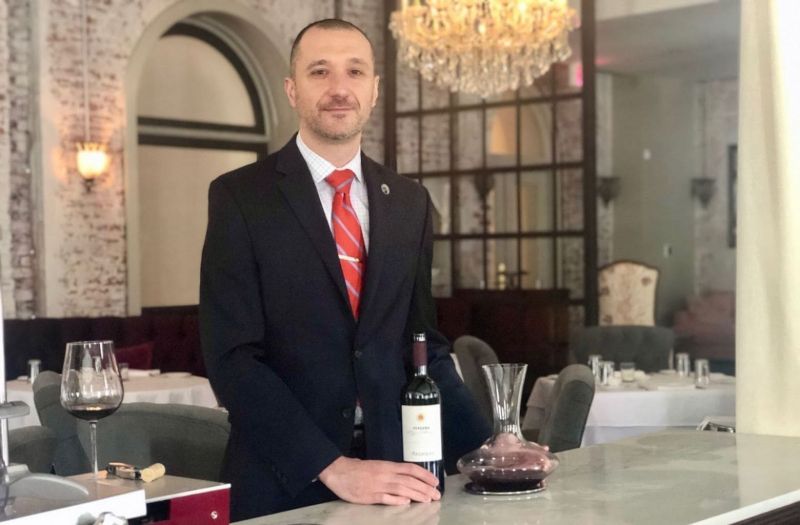 25/10/2021 "Wine is my passion, wine is my love, wine is my life, wine is my everything"- Angelo Secolo
For our latest Interview session, the SommelierBusiness.com team spends some time chatting with Angelo Secolo, Sommelier/ Wine Buyer at Altomonte's Italian Market, Doylestown, Pennsylvania US.
Angelo shares insights into his work, profile, and other aspects of his career.
Let's dive right into it
Tell us a little bit about yourself. How did you begin your career and how did you progress into this role?
I'm originally from Sicily, born and raised in Palermo. I moved to the United States in January 2009 in search of happiness and trying to fulfill some dreams. I started working in an Italian Restaurant on 9th Avenue and 38th Street in Manhattan, New York City. In 2010 I was hired by a family-owned Italian restaurant in Astoria, Queens and I was given the responsibility of their small wine selection, I remember the first wine I served to a table was Travaglini Gattinara. This oddly shaped bottle with the juice of the grape that I will come to love the most: The Nebbiolo Grape.
I kept gaining experience in the service and learning different positions within the Front of the House, throughout the years I have been a Bartender, Fine-dining Server, Floor Manager, having a partial exposure to the world of wine. In 2016 after losing my server job, I decided to enroll in an Intensive Sommelier Course at the International Culinary Center in New York City, (formerly the French Culinary Institute). To this day, this was THE BEST DECISION OF MY LIFE (yes, I needed to write it in Capital Letters).
Six months of intense studies, covering every country that produce wine, learning about the major wine regions of the world and tasting hundreds of wines.
At the end of this course, I graduated from school and in March 2017 I passed the Certified Sommelier Level with the Court of Master Sommeliers America. My wine journey had begun.
After a few months' stages in one of the most prestigious restaurants of New York, Le Cirque, I was offered the Assistant Wine Director / Floor Sommelier position at Amorette, a then French/Asian infusion, new opening fine dining restaurant in Lancaster, Pennsylvania.
I felt the right vibe and I thought this could be my real shot to keep expanding my knowledge, keep tasting high-quality wines and keep building my wine experience. So, all of the sudden, I packed my stuff and I was moving to Central Pennsylvania, going from New York skyscrapers to the Amish countryside.
I would have gone to the moon or Mars just to follow my wine path!!!!
After roughly one year, I felt the need to spread my wings, I felt ready to run my own wine program. I applied and was hired by Chef Joe Cicala and Pastry Chef Angela Ranalli-Cicala to be their Wine and Beverage Director for their new opening Southern Italian upscale restaurant in Philadelphia, PA.
Opening another restaurant in less than two years, Oh my God! But this time I would have been the main player. I built my very first wine program: 180 labels structured with 75% Italian wines and the remaining from all over the world.
It was outstanding, it was fun, it was tasting a lot of wines, it was rewarding, it was unforgettable when in May 2020 I was awarded the Wine Spectator Award of Excellence for the Cicala Restaurant Wine List.
Today, I'm the Wine Buyer and Sommelier for Altomonte's Italian Market in Doylestown, PA.
After the COVID-19 virus epidemic, I had to slightly change my path, but it is still and always be in the wine business.
I have built my second wine program, this time for a retailer. 350 plus labels and counting, I have started an educational program where I host wine classes, I answer questions about the wines we carry and I help upselling.
On July 28th, 2021 I became a Vinitaly Wine Ambassador for Italian wines in the world.
I'm committed more than ever to keep improving my knowledge, to keep studying and tasting wines, to keep building my career and my resume, to be the best I can possibly be. Because wine is my passion, wine is my love, wine is my life, wine is my everything.
Define your role and the tasks involved in your role.
Wine buyer, building the wine program (so far 350plus labels), selecting the wines the best fit our market, our concept (Italian Market), and our customers.
Wine expert during peak hours to help customers in selecting their wines and/or pair with their meal.
Sommelier and Wine educator during the tasting/wine classes we do monthly.
Inventory, wine purchases, pricing, stocking, wine sales, customer care.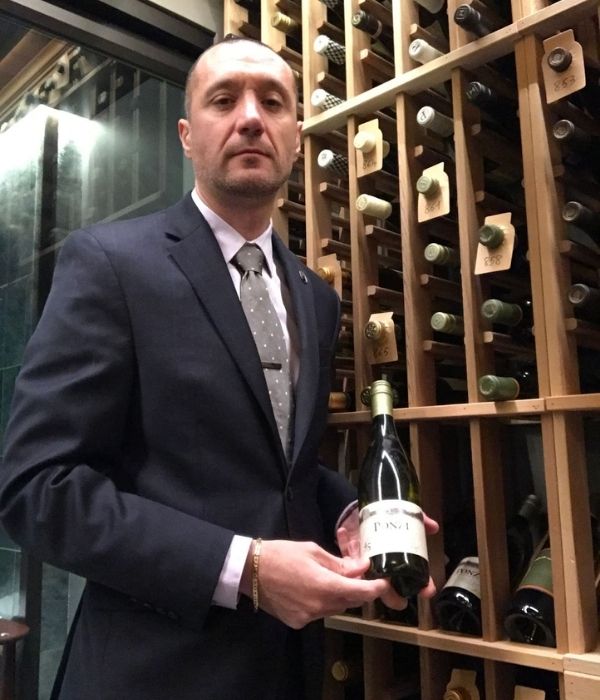 Angelo Secolo
What questions would you ask the restaurant owner before you plan your wine sales growth strategy?
What type of customers do we get, what's the background of the area? (are we in an Italian neighborhood, or French, or whatever else is the makeup of the population that lives close by).
What's the budget I have to operate?
What's the marketing strategy for the wine program?
How can suppliers work with you to drive sales?
I organize wine demos every week and bring my wine reps who help with sample bottles and we let people taste the wines when they shop.
What are the three main things you focus on daily in your role?
Keep improving the wine program with a selection of unique wines and find the best quality/price ratio.
Help customers in their selection, talk about the wines, explain their aroma and flavor profiles, explain why they will be a great pairing with their meal.
Keep building up the reputation of the wine program we carry at the store and keep attracting people interested in wines.
What are the points you look at when selecting a new wine for your wine program?
I'm a quality-driven person, quality makes the difference.
A wine needs to be balanced, needs to reflect the price, needs to be pleasant and drinkable.
I do research about the winery, about their farming, about their history, then I ask to taste the wine, my palate is my final judge.
Define a good sommelier and what qualities you would look for when hiring one.
A good Sommelier is someone with knowledge, with passion for wine, with a great work ethic and a great salesman. Someone who listens to what the customer wants to drink and then makes the right selection. Someone who entertains guests and guides them through their wine selection.
What do you look for when you have to evaluate the effectiveness of a wine program?
If it is profitable, if it makes sense for the concept, if the inventory is accurate.
What are some of the most important skills for a sommelier to have?
A great nose to describe the aromas, a great palate to assess the quality of a wine, a great appearance to exude professionalism and confidence, a great wine knowledge to answer questions that might arise from guests
What's the best part of your job?
All of it. I love everything about wine, I constantly study and read and I'm eager to learn more every day.
What's the worst part of your job?
When I was working in a restaurant, I'd say the late hours
If you had to pick one red and one white wine as your personal best, which wines would they be?
Giacomo Conterno "Monfortino" Barolo Riserva Docg 2013
Domaine Coche-Dury "1er Cru Les Perrieres" Meursault Aoc 2010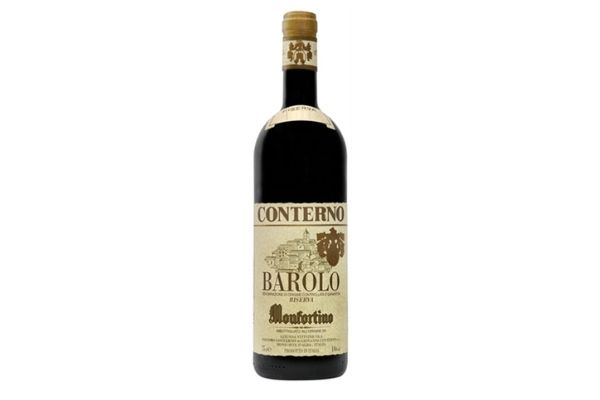 Any favorite food and wine pairing suggestions
A seafood Risotto paired with a Verdicchio di Matelica Riserva 2015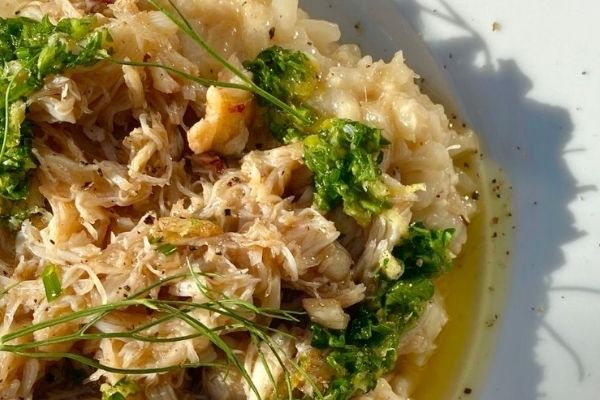 Here is the recipe for oozy, briny Risotto Bianco with fresh pulled Dungeness crab, fennel olive oil, and gremolata.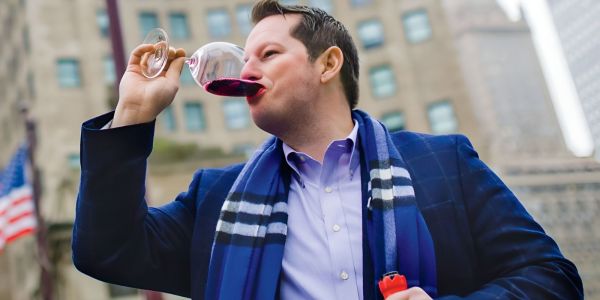 Interviews
Jon McDaniel on what makes a great sommelier, how sommeliers can create effective wine programs and how they can improve wine sales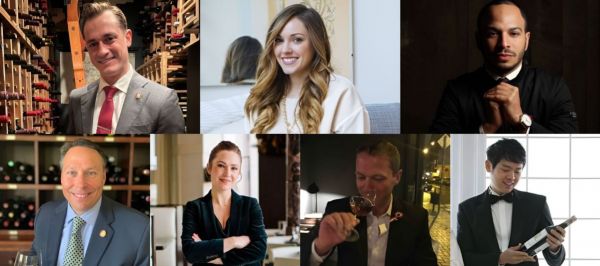 News
Top master sommeliers, sommeliers, wine directors and on-premise buyers of USA will gather in Chicago to judges wines at the 2024 Sommeliers Choice Awards, a leading wine competition benchmarking wines for on-premise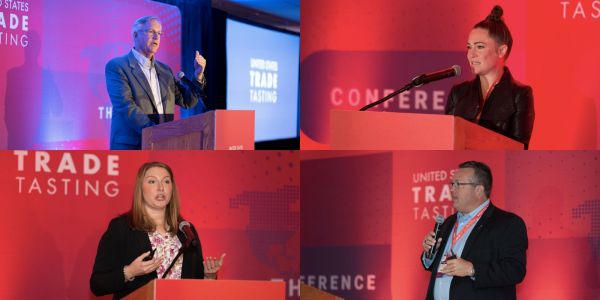 News
Mark Braver, The Fifty/50 Group; Michael E Klauer, Momentum Beverage Team: Jeremy Kruidenier, Wine and Spirits Distributors of Illinois and more take the stage at USATT 2023