The Reality of Wine Fraud: A Serious Concern for the Industry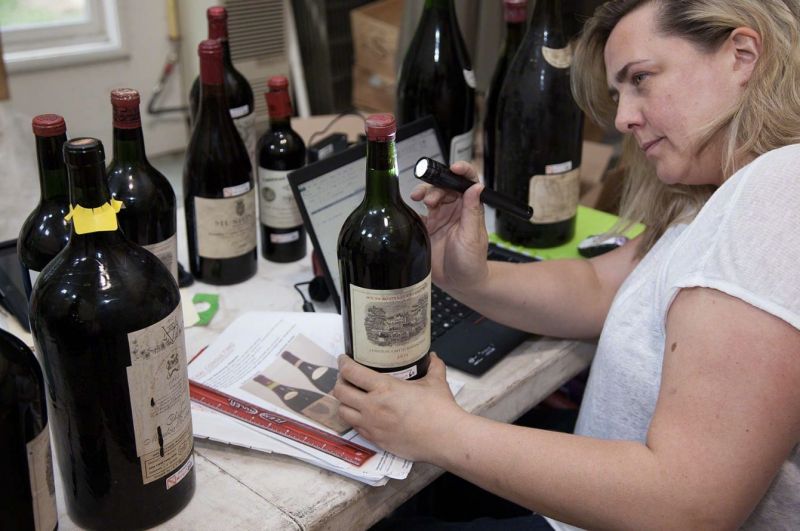 21/06/2023 Wine fraud encompasses more than just fake labels. It includes wholesale wine substitutions, where inferior or adulterated wine is packaged in prestigious bottles
The phrase "wine fraud" brings to mind notorious names like Rudy Kurniawan and Hardy Rodenstock. Kurniawan, known as "Dr Conti," made headlines as the first person arrested for counterfeiting wine. Between 2004 and 2012, he sold millions of dollars worth of fake bottles, mainly through auction houses like Acker Merrall & Condit. Despite serving seven years in federal prison, there are concerns that Kurniawan might return to his illicit activities once released. Rodenstock is primarily known for his role in selling fraudulent bottles of wine purportedly owned by Thomas Jefferson, the third President of the United States. He claimed to have discovered several bottles of extremely rare and valuable wines, including Château Lafite, Château Margaux, and Château d'Yquem, which were allegedly owned by Jefferson and stored in a hidden cellar in Paris.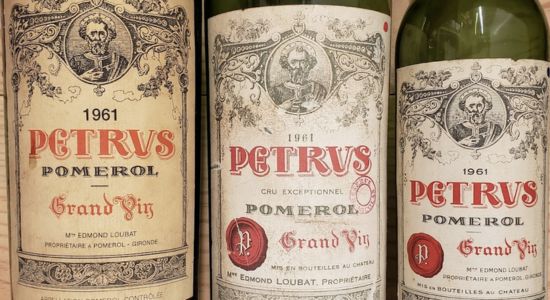 Image: Potentially Fake Petrus 1961
However, wine fraud extends far beyond only rare wine in these high-profile cases. Recent reports reveal that fraud is more pervasive in the industry than previously believed. Counterfeit bottles are being produced and sold globally, ranging from well-known brands like Penfolds and Jacob's Creek to discoveries of counterfeit whiskey rings in Rioja. The rise in online sales of fine wine during the pandemic has facilitated the circulation of undetected fraudulent bottles.
Wine fraud encompasses more than just fake labels. It includes wholesale wine substitutions, where inferior or adulterated wine is packaged in prestigious bottles. This broader definition reveals a staggering $3 billion gouge on the industry. While counterfeit wines make flashy headlines, there are numerous other ways that fraudsters exploit unsuspecting collectors, such as theft at production and storage sites, non-delivery on purchases and investments, misrepresentation of wine details, and marketing damaged wines.
The pandemic created an opportune environment for fraudulent activity. The surge in online purchasing, coupled with travel restrictions and reduced vetting processes, has allowed counterfeiters to thrive. Preventative measures that would typically be in place faltered, creating a gap that counterfeiters eagerly filled.
To combat wine fraud, increased diligence and due diligence are required. Buyers need to exercise caution when purchasing wines, especially on the grey market or through private sales and auctions. Working with reputable sources and conducting thorough research on each bottle's source is essential to ensure authenticity. Wine professionals, such as Kristie Petrullo Campbell from Blacksmith Wines, emphasize the importance of personal visits to sellers' cellars and scrutinizing storage conditions and provenance.
[[relatedPurchasesItems-55]]
Experts in detecting fake bottles rely on meticulous examination and specialized tools. Proprietary databases catalog details such as watermarks, ink colors, paper styles, and artwork. UV flashlights are used to detect adhesives and paper fibers, revealing telltale signs of counterfeit labels. Magnifying loupes help analyze label textures, distinguishing between the fine lines of prestigious producers and the fuzzier edges of common printers. Attention is also given to bottle characteristics, including production methods, color, markings, embossments, and punts.
Capsules and corks can provide further clues to authenticity. Cut or crinkled capsules may indicate refilling and replacement, while cork length and artwork can reveal important insights. Understanding the nuances of closures and brand-specific details is crucial. Knowledgeable experts recognize suspicious brands and years associated with high prices and prestige.
Despite recent high-profile convictions, the problem of wine fraud persists. It is crucial for wine professionals and collectors to remain vigilant. The industry must continue to adapt and implement robust measures to protect consumers and safeguard the integrity of fine wines. By staying informed, conducting thorough research, and working with trusted sources, wine lovers can enjoy their favorite bottles with confidence, unmasking the truth behind the world of wine fraud.
Header Image: 67 Pall Mall stamping out fraud; Header Image Source: 67 Pall Mall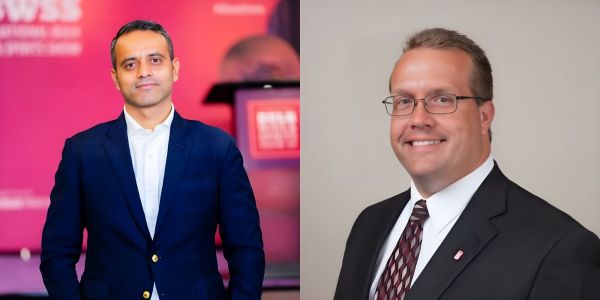 News
Attend this Q&A and insightful session on how beverage brands can develop sales processes to grow on-premise sales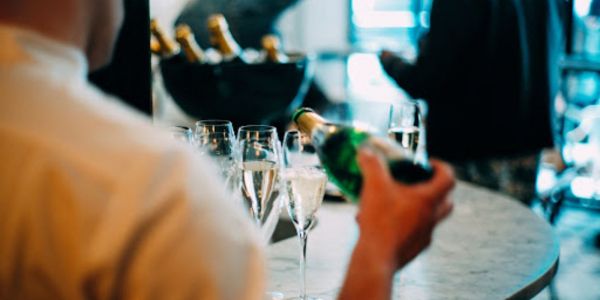 Operations and Management
Nurturing Talent and Expertise: Strategies for Retaining Sommeliers and Wine Waiters in a Challenging Wine Industry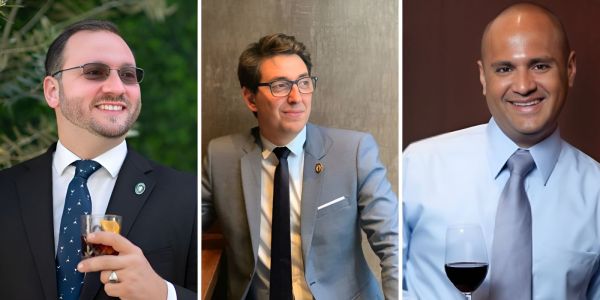 News
Sommeliers Choice Awards is pleased to share that Mark Guillaudeu MS, Jeremy Shanker, and Serafin Alvarado as its judges
South San Francisco Conference Center, 255 South Airport Boulevard, South San Francisco, CA 94080, United States
Register Now