Biggest Challenges That Sommeliers Face In Their Jobs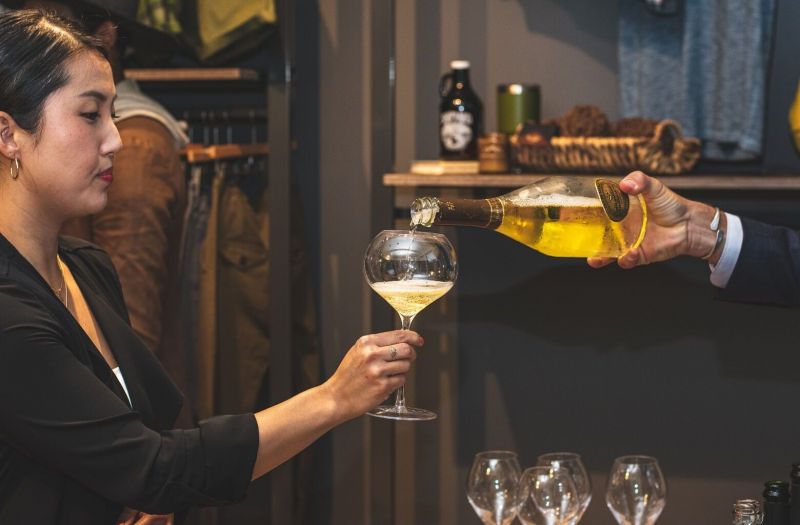 16/09/2019 Whether it is finding time in a busy schedule for tasting appointments and meetings with suppliers, or finding new ways to maximize the profitability of a restaurant's wine list, there is a lot that goes into being a successful sommelier.
On social media, it might appear that all sommeliers lead glamorous lives, filled with impressive dinner parties, trips to exotic wine regions, and plenty of social activities enjoyed over a bottle of very expensive wine. Yet, on a day to day basis, sommeliers actually face a number of important challenges. It all starts with a demanding schedule that often leaves little time for focusing on anything other than wine. Here's a closer look at some of the biggest challenges that sommeliers face in their daily jobs.
Buying the "right" wines, not just the most prestigious wines
As the head of a wine program, it can be tempting to buy bottle after bottle of high-end, expensive wine from exotic wine regions. But the risk here is that the wine program actually fails to deliver the types of bottles that restaurant patrons are going to ask for and order on a regular basis. At any restaurant, the amount of space dedicated to wine storage is surprisingly limited, so it is absolutely essential that any wines ordered for a wine program are also being ordered by restaurant patrons. This involves a surprising number of trade-offs and compromises. It might be the dream of a sommelier to put together a stellar list of wines from Burgundy or Bordeaux, but if consumers are not actually ordering these wines, then the profitability of the wine program is going to take a huge hit.
Bringing staff up to speed on the wine list
Sommeliers may have an encyclopedic knowledge of all the wines on their wine list, but their staff members do not. As a result, they need to earmark a substantial part of every week to wine education and wine tastings. For example, some restaurants make wine tastings a regularly scheduled meeting that involves all staff members - including front-of-house staffers and servers. At these wine tastings, the sommelier might decide to focus on just a certain group of wines on the wine list - such as all the steakhouse reds if it is a steakhouse. Or, the sommelier might decide to introduce some of the changes to the wine list that have taken place over the past quarter.
Here is where wine brands can become important partners for sommeliers, since they can help to take over some of the wine education and wine tasting initiatives of the restaurant. A wine brand from Oregon, for example, might handle all the wine education efforts related to Pinot Noir on a restaurant's wine list.
Developing an efficient organizational system for each wine
To the average restaurant patron, the process of ordering and then receiving a wine within a matter of minutes might seem like magic. But this "magic" is only possible as the result of a very detailed and efficient organizational system. As noted above, storage is at a premium in a restaurant, and it might be harder to find a certain wine or certain vintage than originally anticipated. That's why some organizational systems consist of clear, detailed cellar maps that precisely show where all the wines are located. Other sommeliers use color coded systems (green for wines from California, for example) to help servers find bottles very quickly.
Dealing with social media controversy
Many sommeliers are now online influencers across social media, and that brings its own unique set of challenges. For example, customers know far more about sommeliers than ever before - not just the wines they like to drink, but also intimate details about their personal lives. On Instagram or Facebook, it's easy for fans and followers to think that they have a one-on-one personal relationship with the sommelier, and expect to have all of their comments and suggestions at least acknowledged. While a certain amount of buzz might be welcomed, there is a point where any type of "Internet fame" can start to encroach on the daily life of any sommelier. How do you keep up with hundreds of comments on a social media post? And how do you deal with customers who leave negative reviews on social media?
Scheduling ordering and tasting appointments
Finding time in a busy schedule can be especially challenging for a sommelier who is taking over a new wine program, or who is seeking to reinvent an older program. This is where being able to manage ordering and tasting appointments can be so challenging. It's hard to say no to suppliers or distributors who might want to call on you, but the more time that you spend sampling wines and meeting with suppliers, the less time that you have for managing the day-to-day activities of a restaurant. As a result, for many sommeliers, a maxim of "less is more" makes sense. This might mean, for example, establishing a set time every week or a specific window of time when it is possible to meet with suppliers and producers.
Creating a focus for a wine program
No matter the size of a wine list - whether it is just 10 wines or 100 wines - it can be difficult to come up with a strategic focus for the wine program. Yet, the most successful sommeliers are able to do exactly that. Often, they will have a specific wine region in mind, or a specific type of wine in mind, when they develop a wine program. This makes it much easier to make decisions about which bottles to add later. For example, if the initial focus is on small, independent local producers, then that provides a very compelling prism for which to view the entire wine program. The same is true if the focus is on organic winegrowers. Once the focus of the wine program has been established, it's then possible to develop a full spectrum of activities that are related by a similar theme - such as wine dinners that celebrate local winemakers, or wine-food pairings that highlight organic wines on the wine list.
Developing a profitable wine program
At the end of the day, a wine program needs to be profitable, and this is perhaps the biggest challenge facing winemakers. How can they ensure the profitability of their wine program? One big focus here needs to be a clear decision on which wines to include on the by-the-glass (BTG) list, and which wines to include on the by-the-bottle (BTB) list. Once this decision has been made, it's also time to decide on the markups and margins for each of these wines. In the best of all possible worlds, sommeliers will be able to provide plenty of value to their customers, while still ensuring that their wine program is as profitable as possible.
On a daily basis, sommeliers face a surprising number of challenges. Whether it is finding time in a busy schedule for tasting appointments and meetings with suppliers, or finding new ways to maximize the profitability of a restaurant's wine list, there is a lot that goes into being a successful sommelier.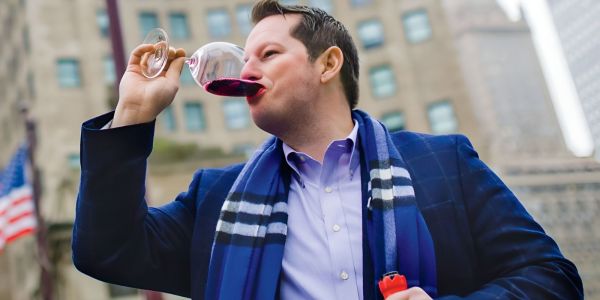 Interviews
Jon McDaniel on what makes a great sommelier, how sommeliers can create effective wine programs and how they can improve wine sales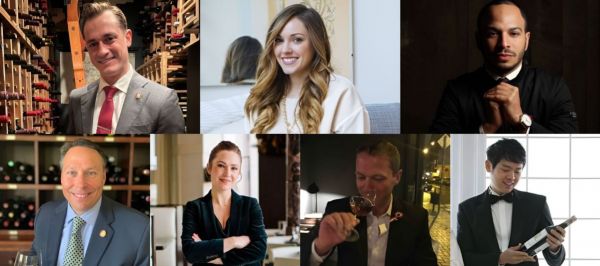 News
Top master sommeliers, sommeliers, wine directors and on-premise buyers of USA will gather in Chicago to judges wines at the 2024 Sommeliers Choice Awards, a leading wine competition benchmarking wines for on-premise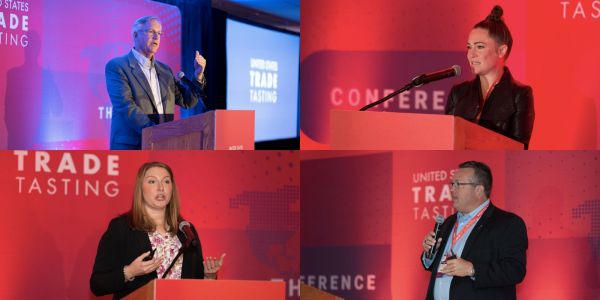 News
Mark Braver, The Fifty/50 Group; Michael E Klauer, Momentum Beverage Team: Jeremy Kruidenier, Wine and Spirits Distributors of Illinois and more take the stage at USATT 2023