Why Is Networking Essential In The Wine Industry?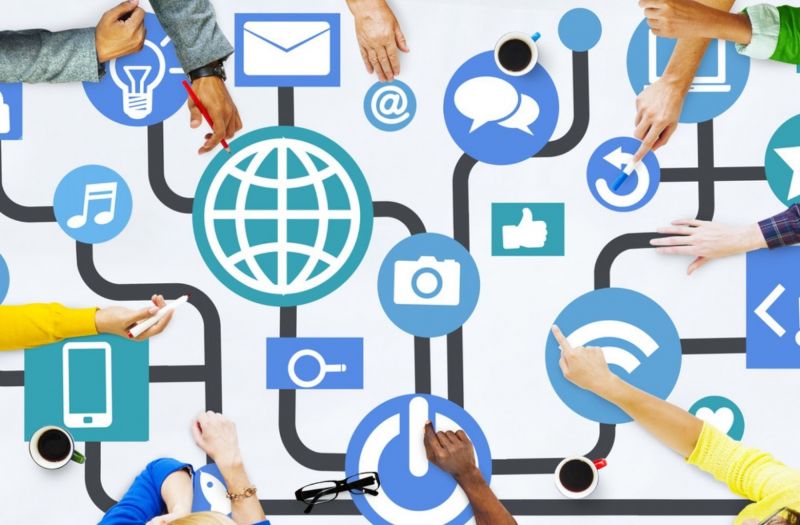 07/07/2022 If you are a wine professional or a business owner, read below the advantages of networking in the wine industry.
Having so much to give to society, the wine industry is one of the fastest and most challenging industries. With various new trends in the market and numerous innovations in the beverage industry, there is a lot to keep up with. One of the simplest and easiest ways to capture knowledge and be informed is through social media platforms. These platforms provide access to connect with industry professionals and gain industry knowledge essential for the growth of the industry.
Networking is a reliable source of supply of resources for the growth of a company. Business networking is about building a professional and mutually beneficial relationship with people which can be leveraged later. It is an act of maintaining positive relations with clients and business professionals in the industry. Networking is a beneficial tool that can offer gains to the company and help a business in multiple ways. Sharing information is the most beneficial aspect associated with networking where professionals can impart their knowledge to people via social media.
Expanding the network constantly can help when recruiting, partnering, or hiring employees to cater to new career paths. Valuing and preserving these connections is how you can build networks online, and creating networks online can help in getting in touch with industry influencers.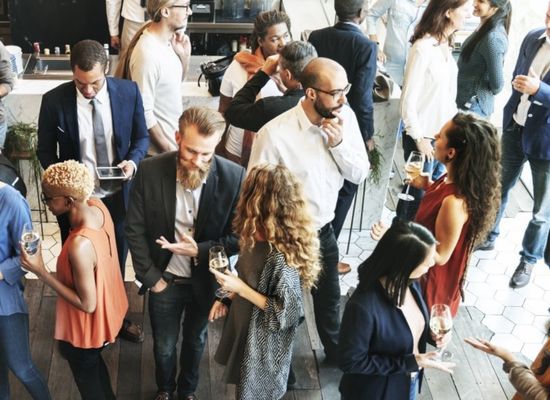 Image source: Networking
We list some of the major advantages of networking in the wine industry and how it is beneficial for professionals.
~Reaching The Sales Target: With the power of social media, businesses have the opportunity to connect with people around the world and identify the sale opportunity and help them in covering more markets. The sales team can adopt new trends and strategize new ideas in the constantly changing market. Increasing the brand awareness and sharing their ideas over media for a better understanding of the new products or services. Sales teams can target the correct audience and plan out strategies if they have a good network and information about the market. A big network will add to the information while targeting clients and can bring more clients to the business.
~Seeking Mentorship: Leaders in the industry have a lot to share, and it is now easy for us to get first-hand information about them through social media. We all have someone we look up to, and now with the effective use of media, we can get in touch with influential people and connect with them for more insights. Connecting with influencers can help us gain more knowledge and learn from them. It is convenient to receive expert advice on how to grow your company and make the changes accordingly.
~Creating Opportunities by Yourself: Networking leads to more opportunities. Connecting with people and expanding the field for yourself on a professional basis is something that can help in the long run. Identifying new trends and changing over time to maintain positive relations can help with the latest innovations and be informed about the latest opportunities in the market. Business professionals can catch up with the business opportunities in different places, which can help in marketing. Public relations is something that can help effectively through networking with the correct market.
~Connecting with Networking Group: One of the perks of building a network is you can be a part of a group of professional organizations that focuses on topics that are relevant to you. A group can offer opportunities and referrals for business development. Groups can deepen the relations between the business and can even turn a profit. For freshers, it is an effective way to connect, impart and extract knowledge and information, and get to know about the personal experiences of people working in the same industry. Small business owners are benefited at local levels as these groups can help in marketing in the initial stages. For startups, it is a good way to share and build a solid base for business. Wine importers and retailers do have small network groups which help them in connecting and help in a smooth business.
~Creating an Effective Social Image: Connection regularly and handling your profile correctly over a professional website can help create a successful social image. You can share your work with people and let them know about yourself and what you have for the industry. Social media networks can help you get jobs and create a solid social presence that can help you in many ways. More people will connect with you, eventually leading to a large network of businesses. For running any business, having a social image is a boon in any market.
~Attending or Organizing Conference: Most business networking occurs at trade or industry events where professionals can connect and exchange ideas. The conference helps the attendees get more insights by getting in touch with the speakers. After the pandemic, the conferences hosted online narrowed the gap between people. All the business and industry-related information are shared online, making it available for everyone working in the industry.
Durvank Naik, Content Writer, Beverage Trade Network.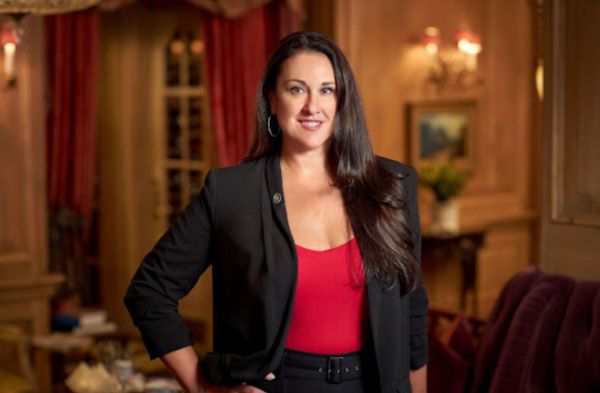 Interviews
Lindsey Fern, Director of Wine For The Inn At Little Washington, talks about her role as a wine director, the challenges she initially faced & shares tips on how restaurants can market wines to drive wine sales.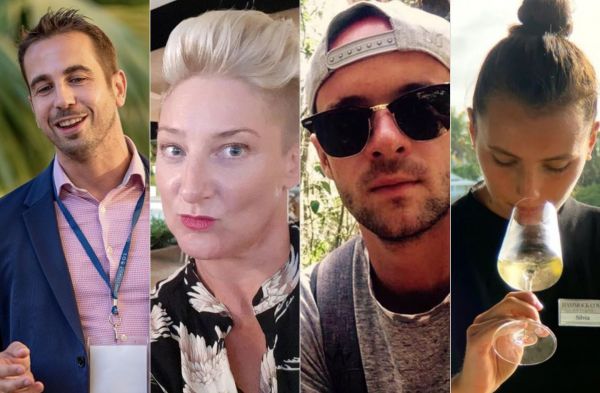 Insights
The islands of the Caribbean are home to a bevy of fine dining restaurants boasting excellent wine programs.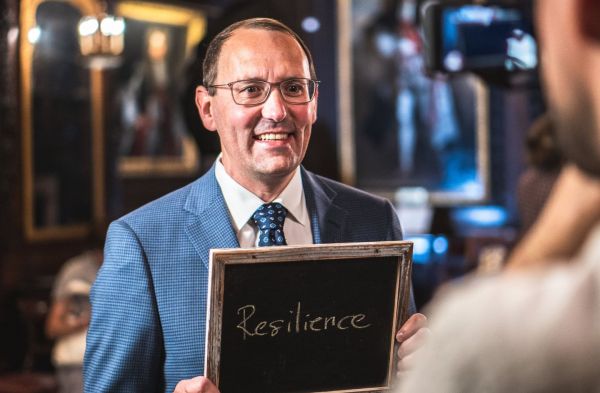 Interviews
Nicolas Quille MW, with his immense experience in the wine industry, talks about his role as a winemaker & the modern tech used in winemaking.