Navigating the pandemic and what's next: Sebastian Zutant, Washington DC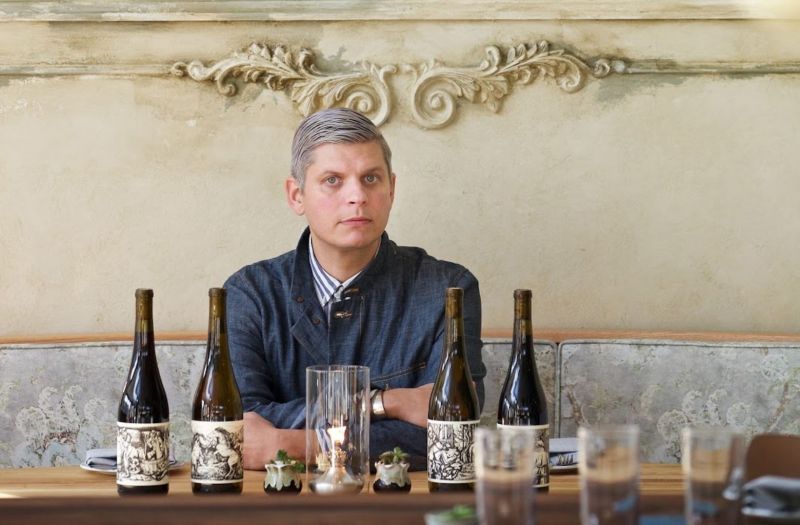 30/11/2020 At Primrose, a natural wine bar and bistro in Brookland, Covid-19 has brought money problems - but also a closer connection to diners.
"There's a whole lot of sympathy right now for restaurant workers. People are being kind, and tipping like crazy. It's humbling to see."
Primrose is a little piece of France in the suburbs of Washington DC. From the bistro-style food to the all-French natural wine selection, it's as Gallic as the American capital gets - so it makes sense that in 2019, it was awarded a Bib Gourmand by Michelin, a recognition that the food and drink here is something worth going out of your way for.

2020 has bought less good news, with the advent of Covid-19 and the resultant closures, forced pivot into deliveries, and outdoor dining. We caught up with co-owner and beverage director Sebastian Zutant to find out how they've navigated this most difficult of years.
How was it going before Covid-19?
"We'd gotten a Bib Gourmand the year before from Michelin and we were doing well, the restaurant was firing on all cylinders. People were happy with what we were producing, we were doing all right - but I would say as a country, I think we were already dealing with some challenges. We were dealing with some real major challenges, and then this happened."
And what happened when Lockdown started? What did you do?
"We basically closed for four days, and I drank my face off. I don't remember those four days, that kind of thing. Then a friend of mine called and he said, 'What are you doing, dude? Why don't you do to-go food?' And I was like, 'What? We don't do to-go food.' And he was like, Well, you can, you know how to do it.' And I was like, 'All right.'

"So I just cleaned myself up and came back in and asked whoever wanted to work, to work, which was four of us. And I changed the name of the restaurant to Larry's, which was this nickname that my brother gave me when I was younger. And we were fried chicken and cheeseburgers for three months. So yeah, I did to-go, dirty bar food. It was great."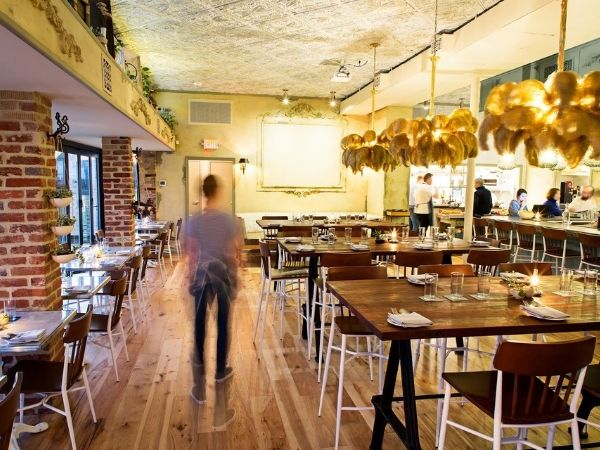 How did that go?
"It was really popular for the first two months. But I mean, by doing well, I mean, we were still doing probably 25 percent of what our regular business was. And that's not sustainable, not at all. I'm one of the lucky ones where my landlords are actually super cool and being nice to me. So there's people out there that their landlords are being horrendous, and I'm just in a lucky situation.

"In the third month, they started allowing patio seating to happen, and we weren't ready for it. We needed tents and stuff, because we're in direct sunlight and there's no way to sit in direct sunlight, it's just terrible. So I had to order tents and they ended up taking four weeks and it was a long period before we could really get back on the horse. But once we got the tents up and stuff, things started to turn around - but even though we're hustling every single day and we're all working 40 hours a day, it's still not enough money."
And what about staff?
"When lockdown started, my head chef was off - he was actually able to get a job elsewhere in Hawaii. And so he bolted, which was awesome. Good on him, smart move. And some of my other staff actually managed to get other jobs elsewhere in other cities, which is great. And then, later, I was actually capable of taking on a lot of staff: I have probably 70 percent of my kitchen back. And in terms of front of the house, I would say it's 50 percent, maybe less."
Did you do any takeout wine alongside the food?
"We're a natural wine bar, and so people really jive on our wine, which is cool. And yeah, we managed to flood a bunch of wine out the door, which has been great. And we started a wine club, which has been very successful, which has really helped build some clientele in terms of people that didn't want dinner, but they wanted really cool wine."
Was it easy to stay in touch with your regulars during lockdown?
"We're right smack dab in the center of a cute little neighborhood and we're really well supported by the neighborhood. We have an Instagram page that has a good deal of followers, and because we're so heavily involved in the wine scene, there's a good group of us that all follow each other and repost all their stuff - so we're actually very capable of getting a lot of views on what we're posting, which is great. And we just recently started doing ChowNow, which is owned by DoorDash. And they have a lot of public awareness also, they do a lot of pushing out imagery and things, that kind of idea."
Are you serving food inside now?
"I have an autoimmune kidney disease, and I'm super high-risk, so I've been trying to keep outside as much as possible. And only recently the temperature started dropping pretty drastically, so we'd had to start letting people inside. So I've been having to be the bartender and stay away from people as much as possible, but we're going to, unfortunately ... I mean, there's nothing we can do at this point. If we're going to stay open, honestly, if we're going to exist next year, we're going to have to open indoors, there's just really no choice."
How has customers' behaviour changed?
"I think for a long period of time restaurant workers were considered to be the hired help, which is not necessarily untrue, because technically we're in the service department. There was less appreciation for restaurant employees. Whereas now I feel there's a whole lot of sympathy for people that are working right now. And we're all put into this situation that we really feel uncomfortable being in. And I know some of my employees are just like, 'Man, this is just dangerous.' And it's like, 'Yeah, I know, man. I don't know how else we're going to survive.'

"There's a lot of sympathy from people coming to restaurants in that type of situation, which is honestly really humbling to see. And they're really kind with not only their words, but they're also tipping like crazy. I mean, it's crazy. Which is nice, and they're really taking care of the staff."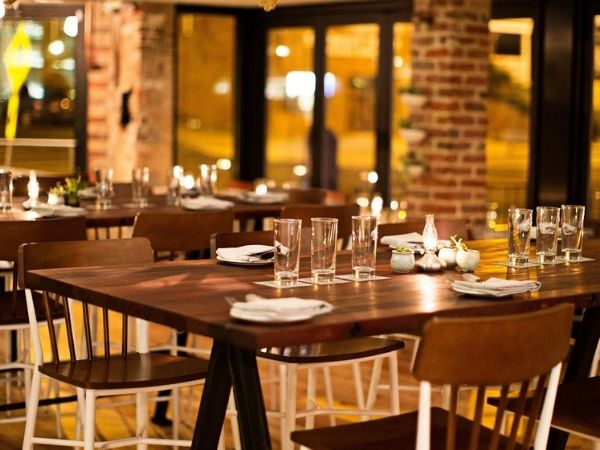 Have you learned any lessons over the past few months?
"I think honestly, complete preparedness for anything that can happen. I think that a lot of us were blindsided by this, and maybe it's difficult to be prepared for something like this. But at the same time, there was a lot of shit that I ended up having to do that I could have done in the past. So I think maybe it's just staying on top of myself so I don't get caught with my pants down again.

"We had to prepare this entire patio in a three-week period, and that included moving an entire set of table and chairs that we needed to replace and sand and buff. And just crazy shit that, if I'd only done it at the end of the summer, like I'm supposed to do every year, it would have been fine."
Are you optimistic about the next six months?
"Well, I think the next six months are going to be challenging given the fact that ... Let's see, how far away is January? So I think until January, it's going to be pretty interesting, just because we've got a man in office who just doesn't want to leave and will do everything that he can to not leave. And I think that will include doing a bunch of things to fuck up whatever is trying to be done to fix the situation.

"And then on the other side of that, we've got Joe Biden coming in office and I'm pretty sure if we're in the situation that we're in now when Joe Biden gets in office, he's just going to be like, 'Close down everything.' So because he's a much more practical and much more science-based, intelligent guy. I'm optimistic and pessimistic, because one side of me totally understands the fact that none of us should be in this situation because it's dangerous. But the other side of me is, I don't really know how I am going to survive as a human being if we close down."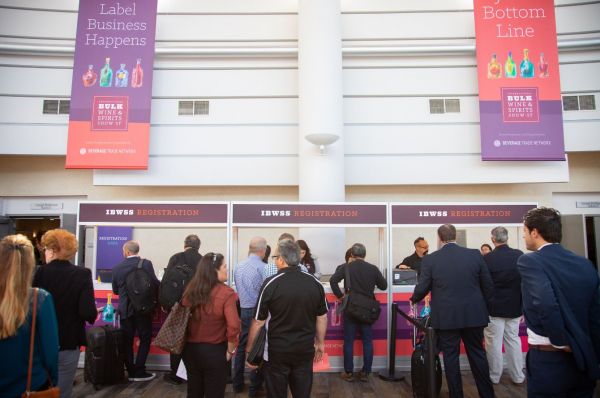 News
IBWSS San Francisco tickets can now be purchased at the official trade show ticket page, and if you buy before March 31, you will also save!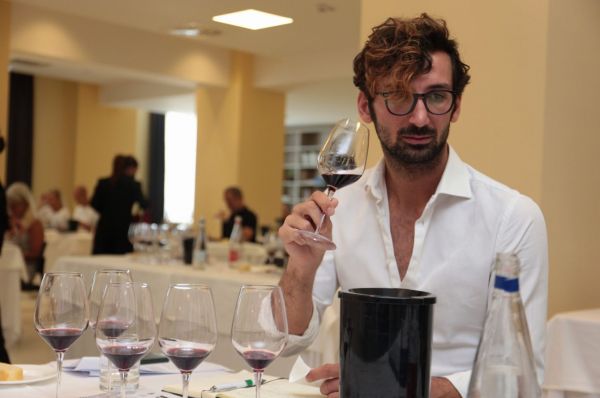 Interviews
"The Ambassador of Wine: A Multilingual Professional with Expertise in Hospitality, Sales, Marketing, and Management."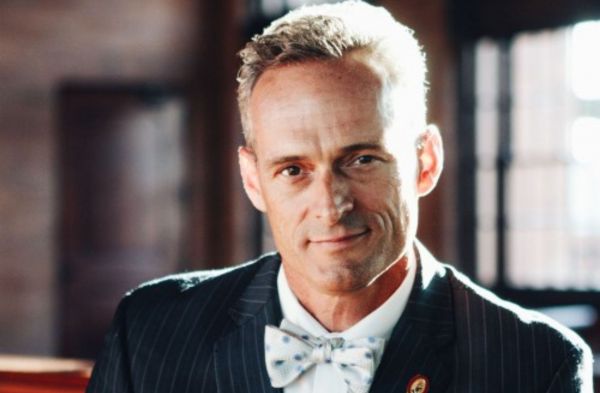 Interviews
Charlie Leary interviews Master Sommelier Ron Edwards of the major fine wine import & distributor Winebow about the company, his job & accomplishments within the fine wine sphere.