How to welcome customers despite the Pandemic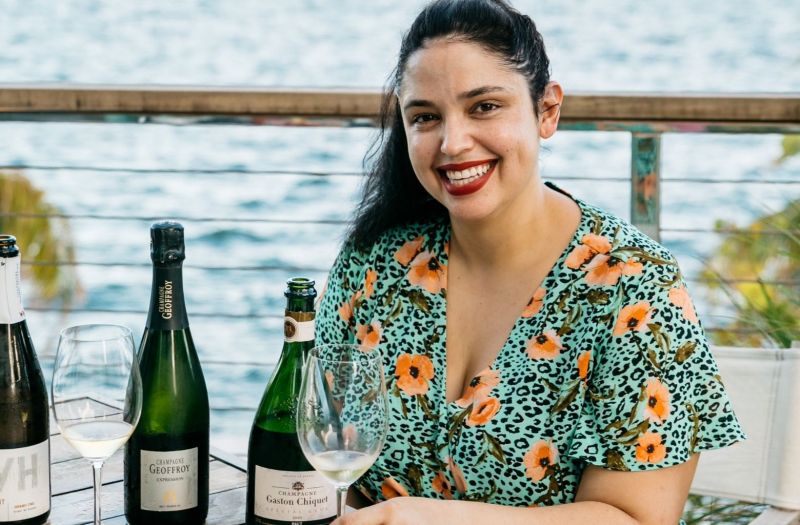 25/02/2021 As director of beverage at five Miami restaurants, Amanda Fraga has learned a lot about dealing with Covid-era conditions in recent months.
Amongst the many difficulties that sommeliers have experienced over the past few months is the question of how to best serve guests in an era when physical closeness is banned. Discussing wine choices at the table, refilling glasses, tidying up as the meal progresses - all of this has changed. Sommeliers have had to find a new way to do things.
Amanda Fraga is amongst those who have dealt with these questions. As the director of beverage at The Genuine Hospitality Group's five restaurants in Miami (Amara at Paraiso, Tigertail + Mary, Michael's Genuine, and two Harry's Pizzerias), she's had to battle with new approaches, wine lists, guests, and table spacing, amongst other issues. We spoke to her to find out a bit more:
How have the last ten months been for you?
"It's been a rollercoaster! I've started assisting the restaurant with some social media and marketing efforts - and everyone on the team has started picking up other pieces [of work]. We've been working as a team to try to make it happen. And then, when it comes to the [wine] programs, we've really simplified them so that they can run more efficiently with fewer people - but the same workload.
"It's just trying to make sure that we can all handle it. Sometimes we don't have a full-time bar back or sommelier on the floor. So that means we have to become a little bit more streamlined [with the wine list]. I have to work a little closer with the distributors, too, to provide a quality wine list while dealing with all these new constraints."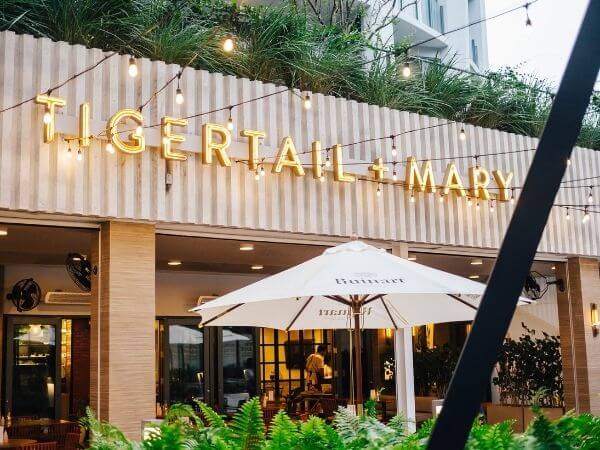 Tigertail+ Mary, Source: Amanda Fraga
And what has the impact on service been?
"It has completely changed. We've had to implement new things when it comes to guests, like new steps of service - actually, there are fewer steps of service [now]. So now guests are the ones that refill their own water, so that the server doesn't have to be in contact with them for too long, [they] possibly even pour their own wine, based on having that conversation with the guests on what they would like. Because everyone's in a different situation with COVID, different people feel different ways about it. Some guests would prefer really the least amount of table touches, where others are kind of okay with being a little bit normal. So it's [a combination of] managing that, and also keeping our staff safe."
Can you give me some examples of what you've done differently these past few months?
"One thing we did this year that we've never really done before, is trying to develop excitement in the restaurant without necessarily holding events. Previously, we would maybe hold an event to try to get people to the restaurant on a slower night, whether that was a big happy hour or a big party or something like that. One of the things that I've really worked on in the last eight or so months is developing excitement for the guests to come into the restaurant, but not necessarily in a large crowd.
"So, for example: coming up soon is National Drink Wine Day. This is a great way to speak to guests, to speak to people on our social media, to get them into the restaurant in a safe way and also just to get them excited to come, by possibly offering a discount or extra glass of wine or something. So we've pivoted from these big events to these smaller but week-long events where you can come at any time, you don't necessarily need to be in a large group."
Has it helped that Miami is such an outdoor city?
"We have a lot of outdoor seating in most restaurants. Particularly with our group, all of our restaurants have outdoor seating and our bigger restaurants have a significant amount. I love that the city of Miami has helped with getting restaurants that possibly didn't have outdoor space, assisting them in taking over parking spaces in front of their restaurant.
"We opened [quickly] as a state. We did open inside-dining pretty quickly, but I would say a good amount of restaurants, especially like ours, all of our restaurants, we still keep all of our tables six feet apart, inside and outside."
Has the enforced distance between server and customer been a problem?
"We spent a lot of time thinking about this in the beginning, back in May, when we were starting to reopen, looking at what other restaurants are doing. And that includes possibly using reusable napkins instead of the same white linen every time when you open a bottle of wine, that means possibly not going up to the table to clear that one plate, maybe waiting until you will have a few more to go.
"There are some days where it feels like the stars are aligning and every guest that's walking in is wearing a face mask and is understanding, but you're always going to have someone who might push back a little bit. It was a little bit easier to accommodate someone that was unhappy pre-COVID, versus now; if they are unhappy about the way that we're seating people, or that we have a max limit for the number of people per party, or with our table arrangements, there's not really much that we can do to change that. Those are our rules now.
"So it's kind of navigating that and hoping that the guests when you speak with them, understand that you're just trying to do the best for everyone. And for the most part, although some people could be a little bit irritated with wearing a face mask when they get up from the table or with those max table limits, at the end of the day, they all fully understand. We've never had any big problems."
Source: Amanda Fraga
Are customers drinking different, in terms of what they order?
"Yes. People are drinking more! We've seen an overall increase in beverages, but what I have seen that's changed is the type of beverage from pre-COVID to now. Specialty cocktails and spirits have really increased while I've seen a little bit of a decrease in wine. And I think that could be for two reasons. I feel like a lot of people have now started buying a little bit more wine retail and enjoying it at home. That's something that they can drink while they're home. And people have been home a lot!
"So when they go out to a restaurant, I think they're looking for something different. And they're looking for that specialty cocktail, something beautiful, something that they normally wouldn't make at home.
"And then the next thing is, I think since we've come back pre-COVID, we don't have the same amount of floor sommeliers that we used to. I think also not having that focus person in the restaurant to talk about wine with guests has been a reason for the decline. And now that I've been able to run some of those numbers and really see that we could increase wine, we're starting to slowly rehire those sommeliers because they are integral in making sure that your restaurant is seamless, that it's exciting to go to, and that it's also profitable, right? Because wine is how a restaurant can really make money."
Do you think the events of the last year will have a long-term effect on restaurants?
"I think we're going to see long-term effects when it comes to seating. I think restaurants before sometimes were able to squeeze a few extra tables in and have people sit kind of close. I think the guest is going to demand a little bit more space. They're going to be used to that. I also think that there might be a long-term effect when it comes to face masks and service industry people continuing to wear a face mask. I think a lot of what the operators are going to do is going to be based on the customers and the guests and what their expectations are.
"The operators would love to go back to normal. I mean, we know how to do that. We know normal. We've been running restaurants for so long without a pandemic that we would love to kind of just go back and be like, "Yes, let's do it. Let's go back to our full capacity." But I think it's really the guest that's going to drive us to keep some of these precautions that we have right now."
Are you optimistic about the immediate future?
"I don't know. We changed [during 2020] in so many ways and it's not just from the pandemic, but we've seen all of our values and beliefs, they've all been tested in 2020. So I think going into 2021, I think it's going to be a year of self-discovery for a lot of people. I'm excited to see how people are going to respond to, hopefully, the cases going down because of the vaccine. And I'm just really enthusiastic for closer to the end of the year when we can start just feeling a little bit normal."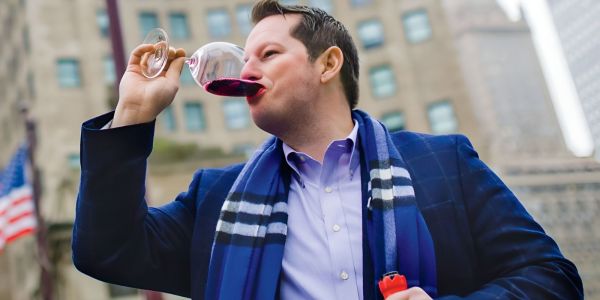 Interviews
Jon McDaniel on what makes a great sommelier, how sommeliers can create effective wine programs and how they can improve wine sales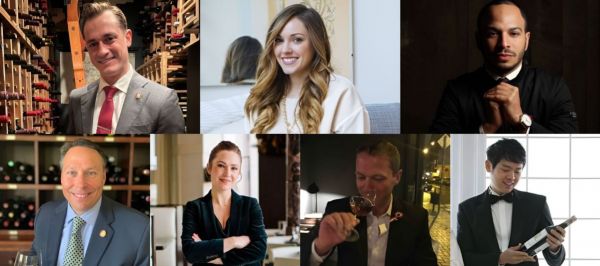 News
Top master sommeliers, sommeliers, wine directors and on-premise buyers of USA will gather in Chicago to judges wines at the 2024 Sommeliers Choice Awards, a leading wine competition benchmarking wines for on-premise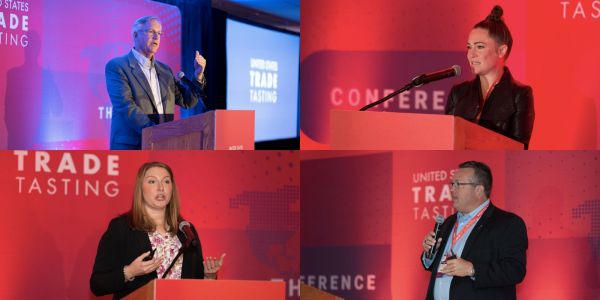 News
Mark Braver, The Fifty/50 Group; Michael E Klauer, Momentum Beverage Team: Jeremy Kruidenier, Wine and Spirits Distributors of Illinois and more take the stage at USATT 2023