Creating a New Product Category with Wine Water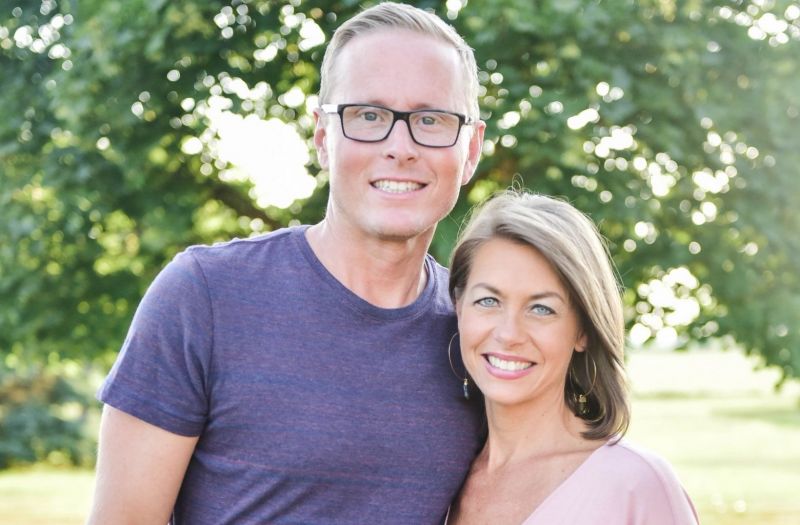 21/02/2022 Rob Kuchar is the co-founder and owner of Wine Water, an innovative beverage that fuses wine and pure sparkling water to create a first-of-its-kind category.
After spending over two decades in the wine business, Rob and wife Amy decided that it was time to create a wine + water hybrid explicitly designed for the health-conscious consumer. So in 2019, Wine Water was born with just 69 calories, 0 sugar, and nothing artificial. We caught up with Kuchar to pick his brain about what it takes to create a new category, get distributors' buy-in, and align a strategic marketing campaign that resonates with consumers.
[[relatedPurchasesItems-41]]
How did the concept of Wine Water come about?
My wife, Amy, is focused on wellness in all areas of our life, which makes her particularly conscious of ingredients. Being a wine drinker, she asked if I could make a cleaner, lower-alcohol wine that she could enjoy at the pool, on the boat, or at the beach. So, I started experimenting with the idea of blending rosé wine with sparkling water to lighten it up and add carbonation. Amy, and pretty much all of her friends, fell in love with it and started calling it Rosé Water.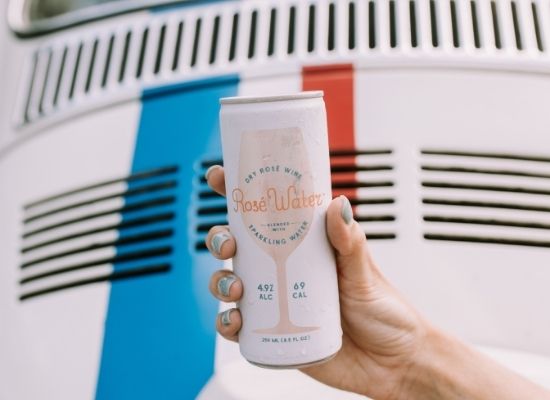 Rosé Water
Once the "wine in a can" movement started, several of my customers recommended that we consider canning Sea Salt, one of our more successful bottled brands. But I never really bought into the idea that consumers would be drawn to straight, canned wine because it's just too heavy on the palette and has too much alcohol to be a ready-to-drink, lifestyle-type beverage. However, the subject did get my wheels turning, and I began to reach out to numerous wineries to see if they could produce Rosé Water (and, eventually, Wine Water Sauvignon Blanc) in a can for me. I ended up identifying two wineries, both in France, that was able to make a proper base-wine, add clean water, and package it in a slimline can. The result was Rosé Water, the Original Wine Water, whose rapid adoption by consumers showed us very quickly that creating a potential category was possible.
You essentially established a new category for the product? Can you tell us what that is?
The consumer trend over the past 5-6 years is based on a desire for "better-for-you" and "ready-to-drink" (RTD) products. The beer industry was first to identify and capture this consumer trend with the concept of hard seltzers. Quickly, the spirits industry jumped in with their pre-mixed cocktail offerings, which have also proliferated. Finally, the wine industry had hoped that "wine in a can" would be its offering to meet the extreme consumer demand but unfortunately, it wasn't very well received.
Wine in a can does offer some convenience, but it falls short of being a "better for you" alternative because it's still just the same old wine in a different package. The consumers following these trends are looking for low alcohol, low calories, low sugar, low carbs, and the fewest ingredients possible. In my mind, the solution the wine industry has been searching for is embodied in this new Wine Water category.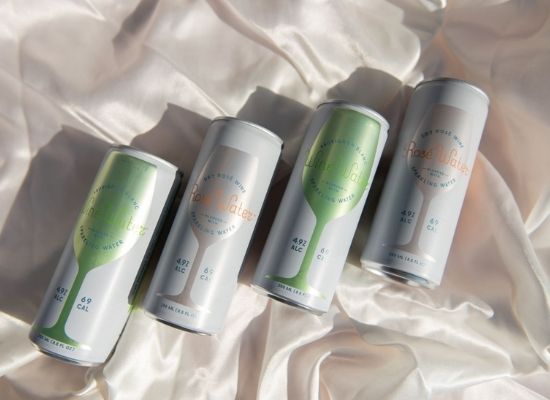 Wine Water cans
People ask me the difference between Wine Water, hard seltzers, and pre-mixed cocktails, and my response is always, "Wine Water only has two ingredients with no added flavor. I'm not sure what's in those other products. Do you know?" Nobody ever does.
Added flavor RTD's took off but fell short on several fronts, and wine in a can never get any traction. We were just very fortunate that our product development team had identified the market need, and my wife had essentially already created the recipe. The result, we believe, is the wine industry's solution to protecting market share during the hot weather months by offering Wine Water products to consumers as the very best, "better-for-you" RTD.
Has it been challenging creating a new category for a product that doesn't fit neatly into just one?
Creating awareness of something brand new is always a challenge, but our sales and marketing teams are great communicators. With very concise messaging and plenty of education, they have successfully affected trade and consumer influencers to help spread the word. Of course, only wine and water recipe sets the stage for quick comprehension. Still, the marketing process has required a massive explanation to communicate our primary differentiator, ironically very simple. But the message is now resonating, and we are receiving numerous inquiries from retailers and distributors all over the country and several international markets.
Another exciting part of the story is that Wine Water is not just regular wine diluted with water like when I first started creating homemade recipes. In fact, it has taken us almost five years to find a winery that was willing to adjust their entire winemaking process to make a base wine that is purposely developed to blend into water and not meant to be consumed by itself. Wine, on average, is about 85% water anyway, so the key is to have a production process that expects that additional blending component. The result is a thoughtful, wine-based experience that drinks much lighter but represents something unique and handcrafted, just like you find in traditional bottled products.
How did you work with distributors to get Wine Water into retail?
When discussing the launch of new products, many people ask me what comes first: the distributor or the retailer. Honestly, it's a little bit of both. The Wine Water products were receiving great press, which helped get the word out while we were sending initial samples to distributors and retailers around the country. As a result, some top distributor executives from Republic National Distributing Company and Breakthru Beverage Group jumped in very quickly and opened doors for us across multiple states. They began helping us get more samples in front of key retailers, and the sales continued to climb.
Numerous forward-thinking retail buyers are looking to show the consumer that they are up to date on current market trends, and those are the retailers we targeted first. The success depicted in the published sales data attracted additional retailers that prefer to have some record of success. And once again, our distributor partners have been beneficial in sharing the extreme success of the Wine Water category.
What strategic marketing did you do to get the product resonating with consumers?
We're a small, family-owned company and just don't have the firepower, from a budgetary perspective, to go toe-to-toe with the massive competitive set. So, we had to approach this very strategically by keeping a laser focus on our intended target audiences, their needs, and their behaviors.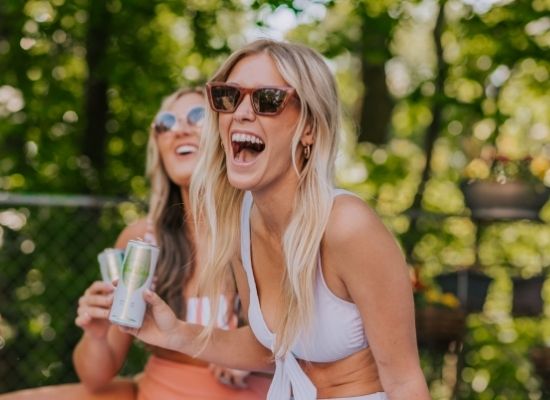 Friends enjoying a can of Wine Water
We've taken an intrinsically guerrilla approach to introduce micro-market influencers to the brand in markets with the greatest retail saturation. Not to give away the secret sauce, but their amplification of the Wine Water varietals (www.SipWineWater.com), the better-for-you attributes, and the overall tasting experience provides authentic third-party awareness. From there, digital advertising swoops in to support that awareness and drive retail traffic once any given market has been properly introduced. So it's sort of a one-two punch approach on a per-market basis.
What has the response been like?
Anecdotally, we like to say that we've made many new friends. However, the more empirical results speak for themselves with a 204% growth rate, year over year.
What is new on the horizon for Wine Water?
Originally from Michigan, I grew up around a ton of different fruit wines, including cherry, blueberry, pear, peach. And these were authentic wines, only made with natural fruit and none of the added: "natural flavors" that we see popping up now. So that knowledge of real fruit wine got me thinking, what would a Fruit Wine Water taste like?
We have a new Wine Water category brand hitting the market in March called Sandbar. These Wine Waters have a wine base made by co-fermenting wine grapes and real passion fruit while maintaining the Wine Water certification of only "Two Ingredients and No Added Flavor." Two types of Sandbar will be available, including Tropical Punch Blend (white wine base) and a Fruit Punch Blend (rosé wine base) featuring zero sugar, zero carbs, 69 calories, 4.9% ABV, and low sulfites, with vegan, non-GMO, gluten-free ingredients.
Website: www.SipWineWater.com
Instagram: www.instagram.com/SipWineWater
Facebook: www.facebook.com/SipWineWater
---
Article Written By: Colleen Thompson, Writer, Photographer, and Content Developer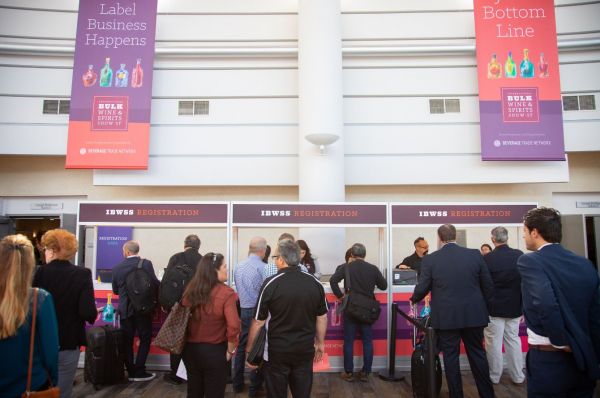 News
IBWSS San Francisco tickets can now be purchased at the official trade show ticket page, and if you buy before March 31, you will also save!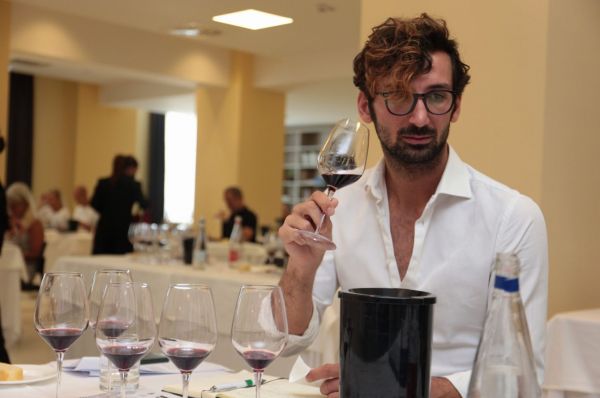 Interviews
"The Ambassador of Wine: A Multilingual Professional with Expertise in Hospitality, Sales, Marketing, and Management."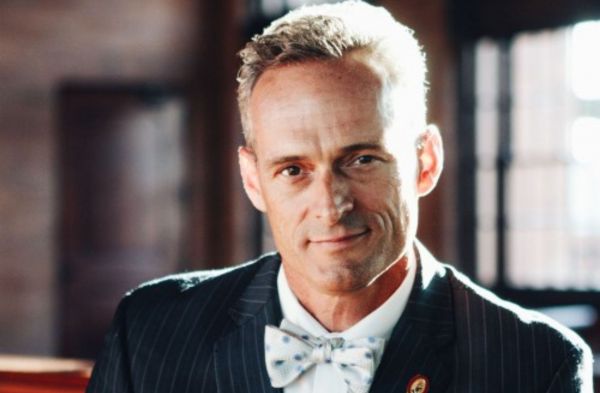 Interviews
Charlie Leary interviews Master Sommelier Ron Edwards of the major fine wine import & distributor Winebow about the company, his job & accomplishments within the fine wine sphere.