Champagne and Fried Chicken? A Match Made in Heaven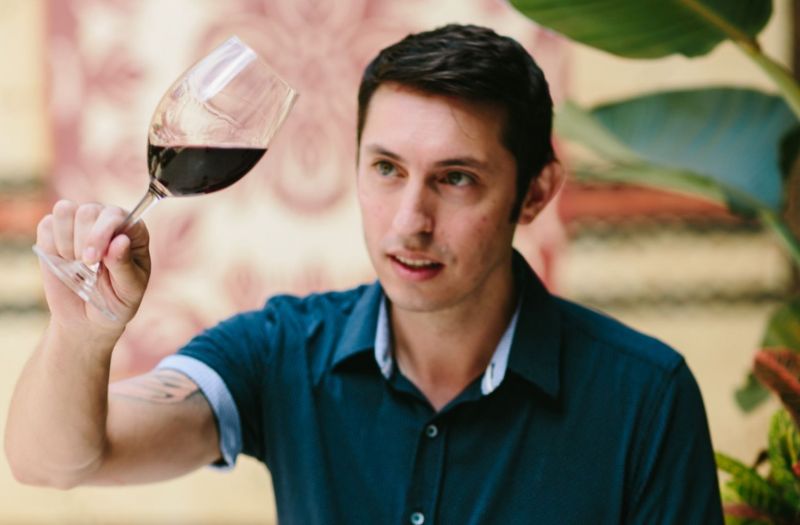 27/10/2021 We'll take his word for it! Certified Sommelier, Resort Sommelier at the Four Seasons Resort Maui, Brendan O'Leary knows his way around wine and food.
Brendan O'leary's true passion is seeing a guest's delight when tasting wine. Let's know more about him and his career.
Tell us a little bit about yourself. How did you begin your career and how did you progress into this role?
I began as a dishwasher at 15 years old, worked through the kitchen ranks up to Sous Chef. Then started working in the front of the house as a busser and server. Eventually, I decided to learn more about wine, and after a couple of years received my Sommelier Certification from the Court of Master Sommeliers.
After working as a floor somm for a couple of years, I progressed into the role of Resort Sommelier at Four Seasons Resort Maui, overseeing the wine programs of both of our restaurants, as well as our Lobby Lounge, In-Room Dining, and our Special Events/Banquets departments.
Define your role and the tasks involved in your role.
I am the Resort Sommelier for the Four Seasons Resort Maui, overseeing the wine program for the entire resort.
Creating identity on each wine list. Whether it's DUO, our Steakhouse, or Ferraro's, our Italian Restaurant, it's about making sure the wine fits the venue and the food. Creating symbiosis with our culinary team is crucial.
Sourcing bottles, strategizing pricing while maintaining cost margin expectations, and staff training are important parts of my daily role, as well as working with guests on a table-by-table/event-by-event basis.
What questions would you ask the restaurant owner before you plan your wine sales growth strategy?
I would ask what identity they want their list to have, what their desired cost margins are, and obviously how big they want their list to be. Also, if they're planning on sitting on any bottles to let them age and increase value.
Brendan O'Leary, Resort Sommelier at Four Seasons Resort Maui. The resort has a team of over 20 certified wine sommeliers and has earned the coveted Award of Excellence from Wine Spectator magazine.
How can suppliers work with you to drive sales?
First and most importantly: honesty in availability. If I find the perfect wine but will only have access to 2 weeks supply of it, there's no point putting it on the list. After that, have them buy into the identity we are trying to build for each list. Being available for staff training is incredibly important as well.
Being upfront with the glass or multiple cases buy pricing breaks is very important as well, as it's vital in developing a pricing strategy.
What are the three main things you focus on daily in your role?
First, checking inventory and sales from the previous evening, making changes if we see variances in cost or sales large enough to demand immediate attention. Second, check for vintage changes or additions/subtractions and apply them to any of the lists that need it. Third, staff training and getting back to my roots of working the floor as Somm.
What are the points you look at when selecting a new wine for your wine program?
Quality of wine, price of the product, availability weighed against expected inventory needs, and whether or not it reflects what the guests want. There's room for fun "sommy" wines on all lists, however, it's important to me to make the focal point of my lists what makes the guests most happy and provide them with the type of experience they're expecting.
Also, for a glass pour program, I look for name recognition wines with a high perception of quality. If I can offer a call item at an aggressive price point, it enhances the guest experience as well as generates an increase in revenue.
Define a good sommelier and what qualities you would look for when hiring one.
Honesty is the most important thing. We all have our strengths and weaknesses, and being upfront about those is important so that I can find the right role for a new sommelier in our program. Being smooth with guests, having a firm grasp of the world of wine with an emphasis on the specific list they're assisting with, and being comfortable with bottle service is a must.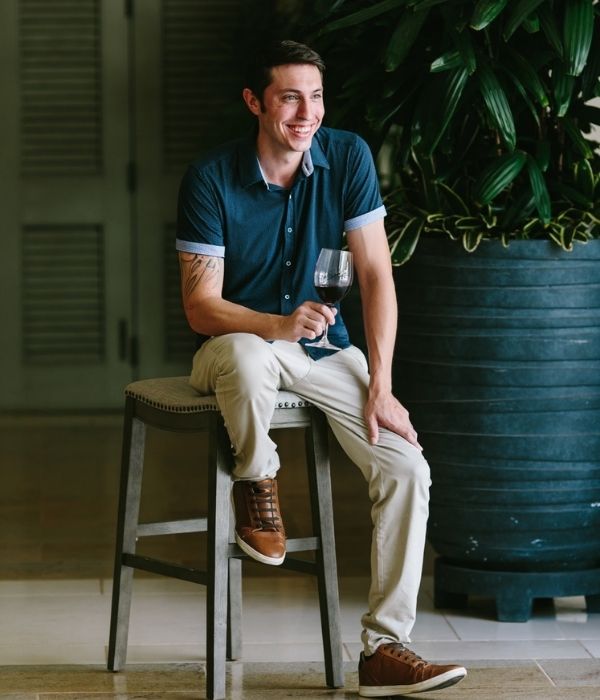 Brendan O'Leary has over 20 years in the service industry. Combining best practices with real-time guest interaction is his strength, as well as food and beverage pairing. He is a Certified Sommelier from the Court of Master Sommeliers.
What do you look for when you have to evaluate the effectiveness of a wine program?
I identify the cost margin desired by the owner and then run total wine cost vs sales as well as individual bottle costs and sales. Regardless of whether the cost margin is what the owner is looking for or higher, I then look for ways to lower the margin. If the margin is substantially lower than what they're looking for, I'll identify which bottles are being sold to lower that number, and if necessary, I will move on from them. An effective wine program certainly has to do with cost margins, but also total revenue. If a program is making its projected margins, but not generating enough end-of-month revenue, it's not truly effective, and strategy needs to be reevaluated. High prices deflate cost margins, but also reduce the number of sales. It's about finding balance.
What are some of the most important skills for a sommelier to have?
Obviously a firm foundation of theory, and the ability to recall flavor profiles for specific wines as they work to pair with specific menu items and guest preferences. A solid understanding of pricing strategy and inventory management is vital as well. And, as always, personality is huge in the service industry. Being able to communicate calmly and effectively with both guests and coworkers is perhaps the most important skill, and one of the skills that can't really be taught.
What's the best part of your job?
Watching a guest try a new wine that they normally wouldn't try, and loving it. It's the best.
What's the worst part of your job?
Unexpectedly running out of product. Nothing more frustrating.
If you had to pick one red and one white wine as your personal best, which wines would they be?
I adore Italy in general, and Piemonte in specific. Barolo is, to me, what red wine is supposed to taste like. We run the Sperss Barolo by Gaja and it's incredible. I'm a huge fan of the Cortese grape as well. Gavi di Gavi by La Scolca is probably my favorite, and reasonably priced, white wines we carry. It's amazing with food and also as a standalone glass.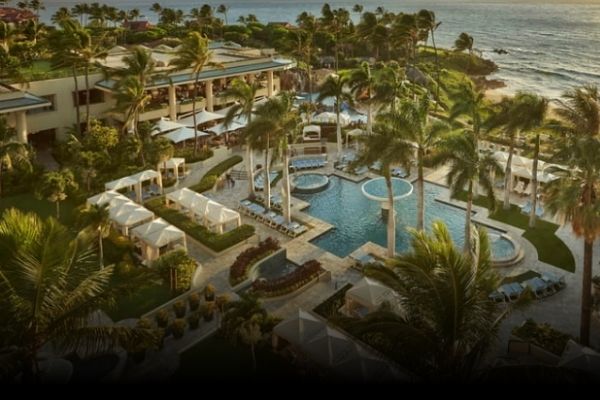 Four Seasons Resort Maui at Wailea
Any favorite food and wine pairing suggestions
I love Blanc de Blanc Champagne and Fried Chicken. It's a fun pairing because Champagne is taken so seriously and Fried Chicken typically isn't, but it's also absolutely delicious. The acidity in the wine perfectly cuts through the grease, the brioche yeastiness goes amazing with the umami flavors, and the fine bubbles compliment the crunchy exterior. It's probably not the most popular pairing, but it's one of the best I've come across. Try it. It's so perfect.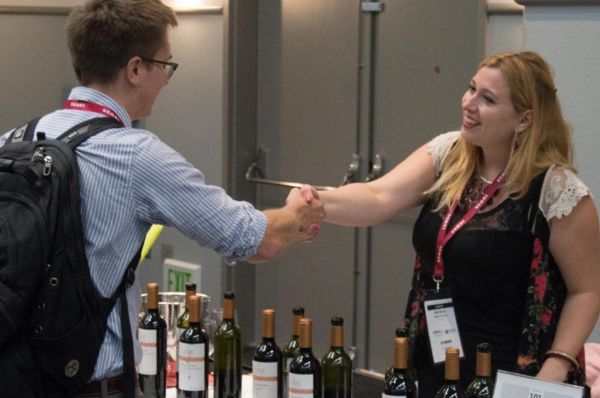 Insights
Building Connections, Expanding Palates, and Elevating Wine Culture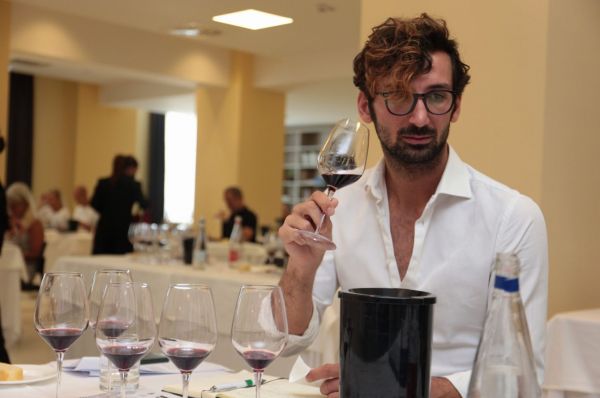 Interviews
"The Ambassador of Wine: A Multilingual Professional with Expertise in Hospitality, Sales, Marketing, and Management."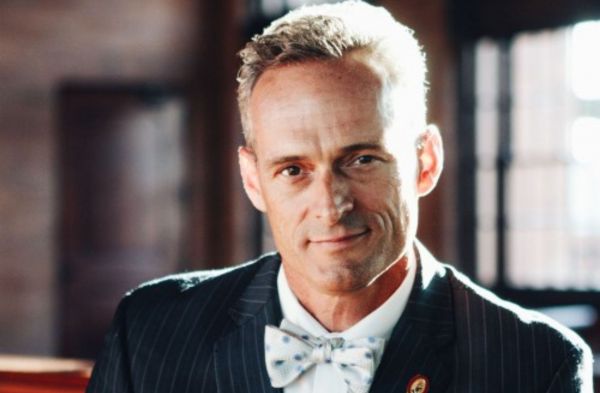 Interviews
Charlie Leary interviews Master Sommelier Ron Edwards of the major fine wine import & distributor Winebow about the company, his job & accomplishments within the fine wine sphere.
South San Francisco Conference Center, 255 South Airport Boulevard, South San Francisco, CA 94080, United States
Register Now
South San Francisco Conference Center, 255 South Airport Boulevard South San Francisco, California
Register Now