Sommelier Insights: How to pair wine with vegan food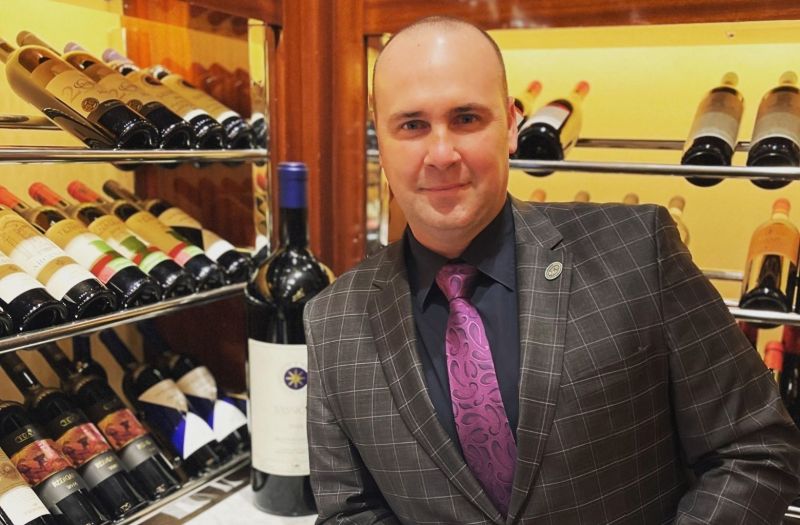 24/12/2020 "In the past few years, vegan food has grown so much in terms of creating different textures. That's crucial when you pair with wine" - Hristian Iliev
His day job requires Hristian Iliev to match wine with dishes that use meat - but his real passion is vegan cooking. We find out more
Las Vegas is America with the breaks off. This shimmering Nevada desert city is where to go if you have an urge to gamble all night or look at other people with their clothes off, to drink like Keith Richards, or to eat with the intensity and gluttony of a Mediaeval monarch.
As anyone who's experienced a Las Vegas buffet knows, that eating involves a lot of animal flesh - which is why you might be surprised to find Hristian Iliev here. Iliev is the head sommelier at Carbone, one of the city's finest restaurants, where he matches an extensive wine list to classic Italian-American grub. This advanced sommelier is also, though, a vegetarian with a passion for vegan food. We spoke to him to find out more about a food culture that is evolving fast.
Are there fundamental differences between pairing wine with vegan food and pairing wine with non-vegan food?
"I would say yes. However, in the past few years, vegan food has grown so much in terms of creating different textures, which is the most important element when you pair food and wine. The flavors and the aromas are there too, but the texture is the most important thing.
"And although I've been vegetarian since I was 16 - long before I was into wine! - I think that I have a fairly good understanding of food and wine pairing. I work at Carbone, and I never taste the [meat-based] food and the wine, and I still come up with great pairings. To me the biggest difference between the two pairing ideas is that you're lacking that heavy protein and fat when you're pairing vegan food and wine.
"So it has to be approached in a much more delicate way. Those big, old, bold red wines with a lot of tannins and high alcohol and heavy fruit, are possibly not the best direction for a vegan dish. However, years ago I went on a wine trip to Sonoma where we went into a Zinfandel producing house. We had a five-course meal and mine was vegan. I was blown away by the chef - I was so surprised how he was able to play with figs and roasted nuts, and mushrooms, to make the pairing work. I think he did a phenomenal job and now I'd say that no wines are off the table for a vegan pairing."
Given how quickly it's evolving, do you think pairing with vegan food is more exciting a challenge than with non-vegan food?
"Definitely. I think it's very exciting. Seven or eight years ago, I used to work in Sage, a Las Vegas restaurant which was run by American chef Shawn McClain. We had a vegan menu, and we would do beer pairing and wine pairing with every course. My favorite part was actually to pair with the vegan menu because the dishes were so diverse, and there were so many different flavors.
"If it was something really vegetal, I would bring wine that has a lot of fruit into it. Let's say we did something like a split pea soup, which has a green vegetable character. I'll play with a Rose, or with a highly aromatic Italian sparkling wine - and it works out really well. Because you add a different texture to your palette when you consume the soup and the wine.
"It can be very challenging because most of the classic pairings are off the table. You can't say, 'Okay, I'm going to have a glazed duck breast and put some Burgundy with it.' You really need to open your mind and try different things and come up with your own creations. I think that's really very exciting and fun."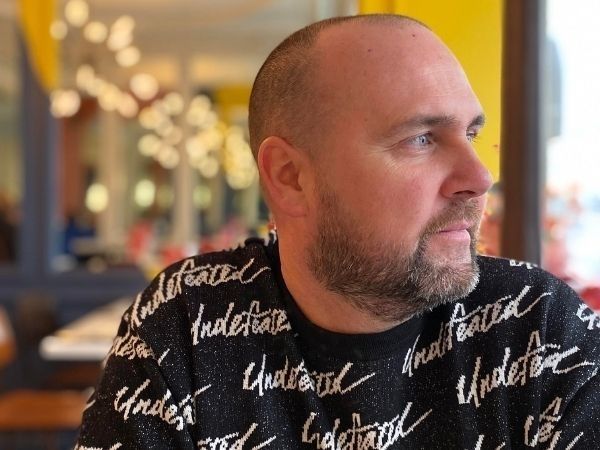 Are there any wines that are hard to pair with vegan food?
"Probably the big, really overdone, heavily oaked, heavily extracted red wines: Cabernets, or Australian Shiraz. I'm not bashing any of these wines, I'm just saying that those are the ones that I would struggle with most. Or a Sagrantino di Montefalco - these wines are so tannic and so big, that unless you really develop a dish that's going to grow up around the wine, it wouldn't work."
There are certain vegetables that are renowned for being hard to pair with wine: asparagus, for example. What do you recommend?
"I don't think that these vegetables are particularly hard to pair. Obviously, if you just eat raw asparagus or raw broccoli, that would not be very pleasant with any wine. But normally they'd be cooked in a certain way, like grilled or sauteed or steamed. That changes their composition.
"I'm not afraid of that vegetal, bitter note at all. Take just slightly grilled asparagus with a little lemon and salt on top; we have this in our restaurant now and I eat it often. I'd choose something like a nice elegant, bright Chablis with that.
"Or take Italian broccoli rabe; it's not like conventional broccoli, it's very leafy and stemmy, and very bitter. We make a dish when this is sauteed with garlic, spicy breadcrumbs, and Calabrian chili. The dish really explodes in your mouth! You have this kind of bitterness from the broccoli, and you have this almost spicy but sweet character of the Calabrian chilies. And the garlic is predominant, and we have the gluten-y breadcrumbs.
"The other day I paired it with a richer, oily Malvasia from Frulia [2016 Venica, Petris, Collio, Friuli, Italy]. And it worked out amazing. The Malvasia brings aromatics, and it plays off the spice of the dish. It worked out great. So I think everything is possible as long as you experiment, and you kind of understand what both sides bring into the pairing."
Do you think customers are more open-minded about vegan food now?
"I love the fact that veganism and plant-based cuisine is getting such a big popularity. If you're in the food or wine business now, you can't disregard that market. The scene is there, and it's happening; consumers are getting more aware of what they are eating and drinking.
"It is a small scene, but I've seen it grow so much. People are getting more interested. I work in a sort of very conventional and traditional Italian restaurant, but even in a place like that a lot of people are like, 'Well, do you have vegan wine? Do you have natural wines? Do you have vegan food? What are your vegan options?' So it's a growing scene and I love it. I'm excited. I don't look like a weirdo any more!"
Do you think winemakers are clear enough about what they put in their wine?
"A lot of people really don't play with eggs and isinglass [as filtering agents] that much anymore. It's much easier to use something like bentonite, which is safer, headache-free, always, it's a very simple chemical formula product. And that works very effectively.
"Maybe wineries should start putting this on the bottle, if the consumer requests it to that point. However, you can take it further. You can go as deep as somewhere like Querciabella, which is a winery in Tuscany owned by a vegan. He doesn't use any sort of imported manure into his vineyards. He relies a lot on biodiversity, alternate crops in between the vines, to revitalize the soil without having any animals on the entire farm. You can go that far.
"But would I disregard somebody that lets sheep roam through their vineyards to turn the soil around and bring different bacterias and create biodiversity through the effects of an animal? Are those wines not vegan? Again? Are they vegan? Where are we drawing the line? That to me is a little controversial. I don't disregard them because I'd rather drink wines that are made this way, which to me is way more natural and sustainable versus something that's been sprayed with chemicals but without using animal products."
Do you have a favourite wine and vegan food pairing?
"How about something like a butternut squash soup, that is slightly sweet and creamy, and it has a little bit of roasted almonds shaved on top? I'd pair that with a very bright, lean, racy Blanc de Blancs champagne. Because you have liquid and liquid, which is always fun. I love champagne, so I can drink champagne with anything; here, I like how it works with the creaminess of the soup."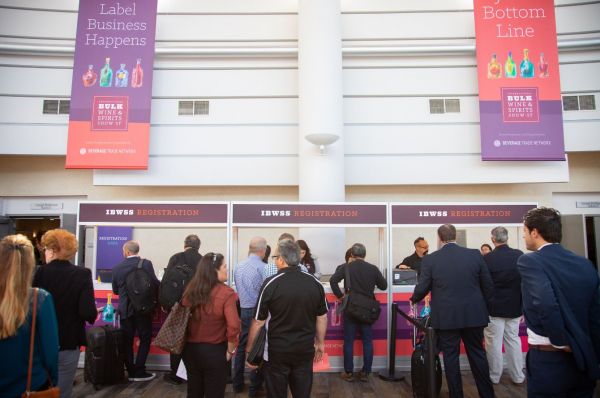 News
IBWSS San Francisco tickets can now be purchased at the official trade show ticket page, and if you buy before March 31, you will also save!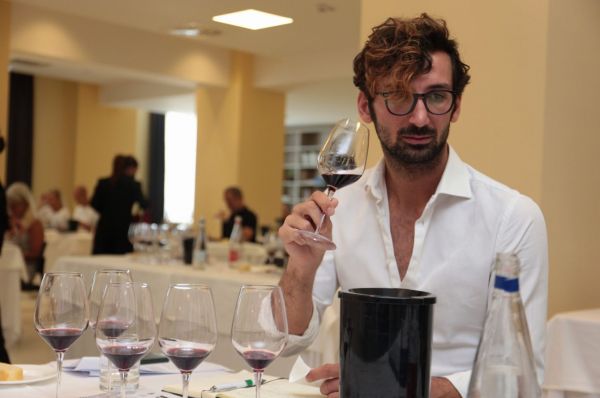 Interviews
"The Ambassador of Wine: A Multilingual Professional with Expertise in Hospitality, Sales, Marketing, and Management."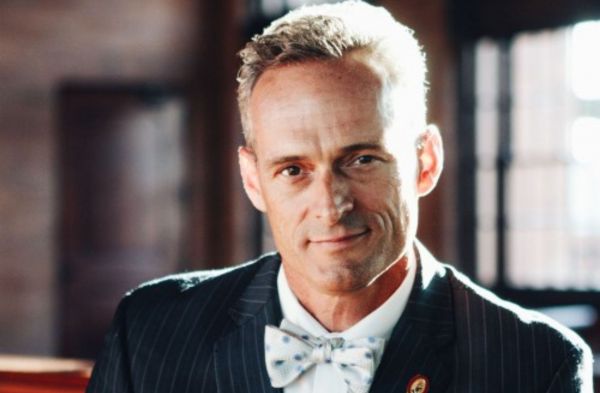 Interviews
Charlie Leary interviews Master Sommelier Ron Edwards of the major fine wine import & distributor Winebow about the company, his job & accomplishments within the fine wine sphere.