Another Pour: Upselling and Growing Your Average Wine Per Bottle Revenue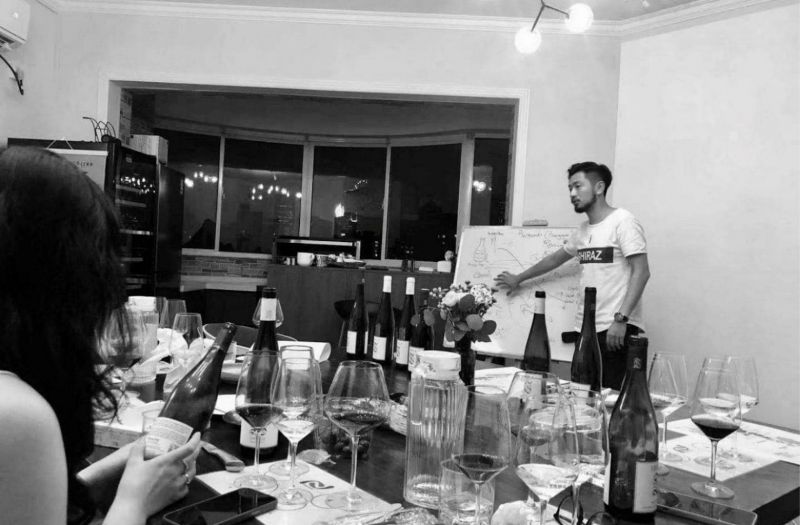 29/10/2021 Upselling can help maximize your wine revenue and enhance your guest experience. This article offers 5 effective ways to upsell your wines and drive wine sales.
Wine Sales are an extremely lucrative profit center for restaurants, with most restaurants keeping a 60-80% profit margin on wines but selling wine isn't as easy as it seems. The role of a sommelier has become more critical in recent times. They hyper-specialize in a category that garners the highest profit potential and can maximize revenue. We've listed a few simple yet highly effective techniques for sommeliers to upsell their wines and significantly increase wine revenue.
Wine Lists
Let's start with the most basic element. Wine lists are presented on each table and help navigate consumers toward their preferences. Organize your wine list in a way to upsell for you. A successful wine list is one that can integrate strategic price points, innovative layouts, and relevant descriptors. Wine lists should be concise, clear, and well-written. Allocating space for eye-catching headers: "Unique Wines" or "Restaurant Recommendations" or creating special creative categories like "Recommended Food pairings," "Volcanic Wines of Sicily," "Rieslings from Around the Globe" can help move inventory as well as make your wine list more memorable for guests.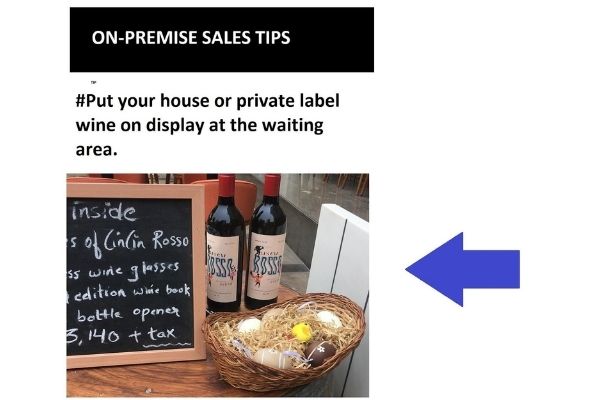 A good idea is to have a fallback house wine where, if you sense the consumer is price-conscious, or they have a budget, you can immediately turn them into a bottle of your house wine or a house glass pour instead of missing that 2nd glass sale.
Present Options & Alternatives at Varying Price Points
Servers should know their wine lists inside out. Use a conversational approach and pick up on cues and hints to understand guests' preferences. Suggest a few bottle options in varying price points from affordable, middle range to a high price range. More often than not, a consumer would pick the second or most expensive bottle. You could use two different approaches to sell your wines.
For example, if your guest likes Sauvignon Blanc, you could offer three different styles of Sauvignon Blanc in varying price points from classic old-world styles and more new-world exploratory wines. Alternatively, you can also suggest a slightly different wine whose flavor profiles could fit in a similar category like Albarino and Gruner Veltliner. This natural segue allows guests to make an informed decision and try wines they have not tried before while boosting your wine sales.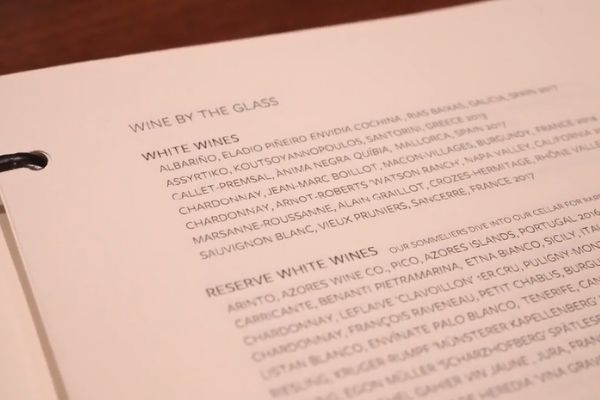 You can also have one copy of a detailed wine training index manual for new sommeliers that can go in the back office and bring that out or see for any detailed explanation to create more honest conversations if they don't know what to offer. That guide can also be useful if the head sommelier is not there in attendance on that day when needed for a hard question from a consumer.
Focus on Guest Experience
A sommelier's role is to educate and recommend but never at the expense of the guest experience. It is crucial to building a rapport with your guests. Guests should be able to rely on you for their recommendations and not feel pressured or feel as though they are being taken advantage of. Gain their confidence and trust by exceeding guest expectations at lower prices and focusing on a memorable experience. A satisfied guest is more likely to splurge on a second bottle and even come back as a loyal customer.
A study showed that the probability of selling to an existing customer is 60-70%, whereas the probability of selling to a new prospect is 5-20%, indicating that it's best to upsell when you have an existing relationship with your guests. Allow upselling to come naturally to you, for example, you can recommend a dessert or sweet wine with dessert or as an alternative to dessert.
Recommending sparkling wines as your guests are seated can be an effective upselling technique and has a high success rate as most guests enjoy a glass of sparkling wine to start their evening.
Story Telling
Apart from the stories about winemakers, wine brands, and vineyards, you can also talk about the wine winning any medal to instill confidence. A spiel like below would definitely get that conversion and sale "2019 Poet's Leap Riesling was given 96 points, a double gold, and a top wine by the glass award by leading sommeliers, master sommeliers, wine directors, and restaurant buyers of USA at the 2021 Sommeliers Choice Awards."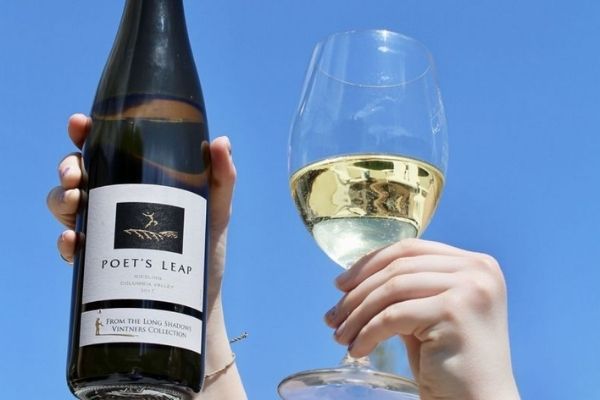 2019 Poet's Leap Riesling. Image source Sommeliers Choice Awards.
Staff Training
Equip your team with the proper knowledge and skills to upsell to guests. Organize periodical tastings for the staff to be well-versed with flavors, grape varieties, wine styles, food pairings, and pronunciation guides. Brief your team on slow-movement wines and run through interactive practice scenarios to help them interact with guests smoothly and upsell wines confidently. Arm yourself with creative one-liners for each of your wines or create a narrative around the wines. Guests appreciate stories, so dig deeper into the winemaker, the vineyard, and culture.
[[relatedPurchasesItems-41]]
This helps immerse into an experience without sounding too technical, but it's important to pick your audience. You can also incentivize and reward staff for upselling wines. Well-trained servers can identify guests who might be more receptive to being upsold and appropriately suggest similar but more premium wines enhancing the overall guest experience.
Half Bottles & Coravins
Experimenting with new and innovative formats can help drive sales significantly. The introduction of 375 ml bottles or half bottles allows guests to try new products and options without investing in a full bottle while also guaranteeing a fresh bottle. Guests get the opportunity to sample more wines by moving from bottle to bottle, while some order an entire bottle of the exact wine.
Half bottles can be also used efficiently for set menus while pairing courses with wines. Additionally, implementing a Coravin- by the glass program can increase fine wine sales by 20% and enable restaurants to add higher tiers of wine to the by-the-glass list resulting in higher margins. The Coravin preservation system also ensures zero wastage of wine. These cost-effective models can help drive revenue and dramatically improve guest satisfaction.
If done smartly and professionally, upselling boosts restaurant profits impress customers and enhances their dining experience.
Article Written by: Prithvi Nagpal – Editor & Sommelier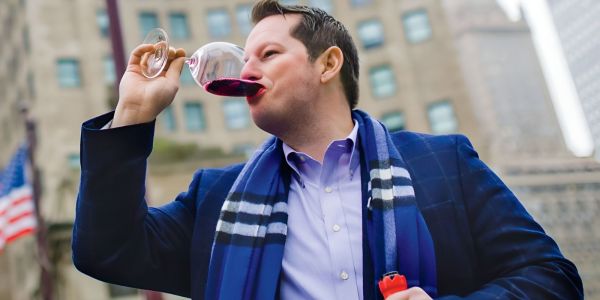 Interviews
Jon McDaniel on what makes a great sommelier, how sommeliers can create effective wine programs and how they can improve wine sales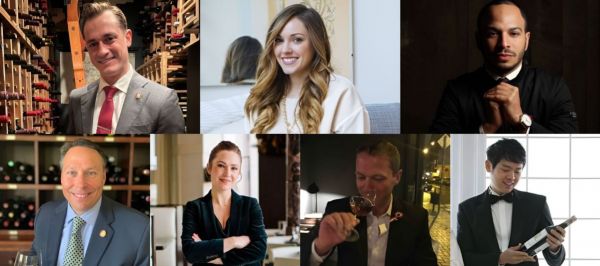 News
Top master sommeliers, sommeliers, wine directors and on-premise buyers of USA will gather in Chicago to judges wines at the 2024 Sommeliers Choice Awards, a leading wine competition benchmarking wines for on-premise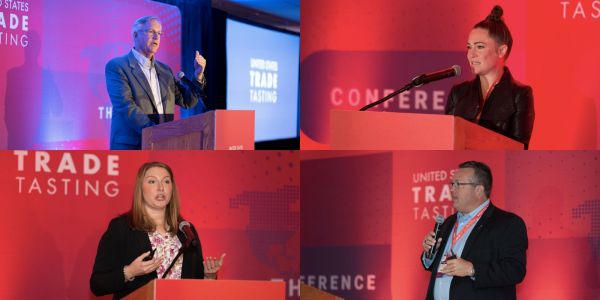 News
Mark Braver, The Fifty/50 Group; Michael E Klauer, Momentum Beverage Team: Jeremy Kruidenier, Wine and Spirits Distributors of Illinois and more take the stage at USATT 2023