Navigating the pandemic and what's next: Joshua Weinstein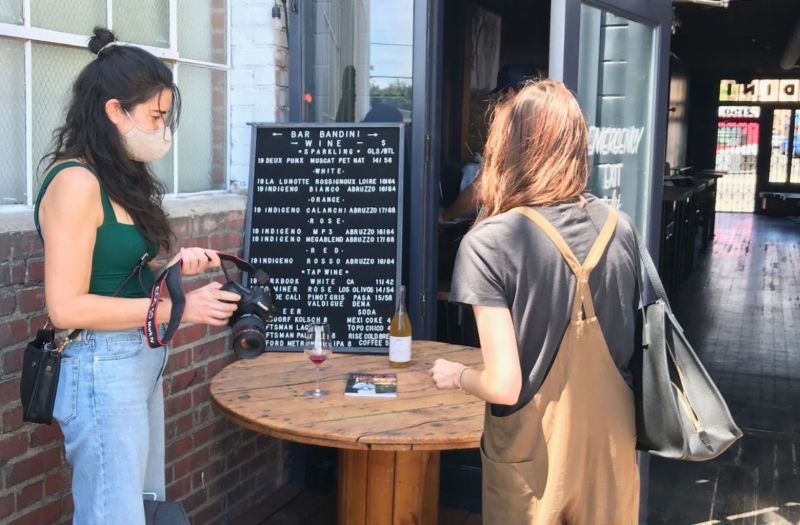 14/12/2020 LA natural wine pioneers Bar Bandini survived lockdown courtesy of loyal customers and a good landlord, says owner Josh Weinstein.
"There was a two-week period where people were going all out, and then, as reality set in, people were looking for bang for their buck"
As a city, Los Angeles is an increasingly fertile territory for wine lovers. A lot of people can take credit for that; amongst them must be counted Bar Bandini in Echo Park, which has done so much to popularise natural wine in this city. Owned by three friends (Michael Lippman, Jason Piggott, and Joshua Weinstein) it celebrated its fifth birthday this year - if 'celebrated' is a word that can be used about 2020. We caught up with Weinstein to see how it's gone.
How was 2020 going for you before Covid?
"That's such a heartbreaking story! We've been open for over four years, and September was our fifth anniversary. February 2020 was the biggest, best month that Bandini has ever had. We had just opened up a back patio, and we were just dipping our toe in it, with events and pop-ups, and we had a comedy show that was ready to go. We were running on all cylinders. We were doing the best business we had done."
And what was your reaction when you had to shut in March?
"We actually called it. Having family in Italy, we were watching everything and seeing the shutdowns happening, and from everything I was reading, it just didn't feel safe. We shut down actually the day before it was official. We didn't understand, but we were a little scared about how it was going."
How did you get going again?
"We were dark, I think, for a week or so. We had to let everyone go in that time. Then we did Friday, Saturday, Sunday just selling bottles, and our liters of tap wine, to go. If I never had to use the word pivot again, I'll be happy! But when we did pivot, we became a bottle shop. We, luckily, had that license anyway, and we did a small amount of business that way, but it became our only way to stay open.

"We ran like that for a few months, until we were allowed to have a little bit of exterior service. And the opening was super bungled everywhere, but we are proceeding. And then, they even were going to let us open the interior, but it didn't feel safe for us and our workers and people, so we stayed outside.

"The retail was enough to keep the lights on, somewhat, while we got a grace period to defer grants and some forgiveness which has made things possible. Our landlord's really worked with us."
How do you feel governments in LA and California have dealt with the crisis?
"It started off really well in California: the authorities seemed to have an understanding of what was going on. But it soon got politicized, which is just insanity, and [we were] coming back and forth from Italy where it was just science, it was not something to be politicized. So of course, things got worse, and I think they were pressured to open certain things. We were all willing to make that sacrifice.

And the little guy has been completely left out of funding. I don't know a single small business owner who got funding in the initial round of the PPP loans. It all went to the big, big clients. We actually ended up going with a smaller bank for the second round, but it was not a great experience. It's been really hard, and PPE is hard to come by, and there was the whole expense of this. So, it's definitely been a chore."
Was there a challenge in staying in touch with the regular customers, or was it easy to maintain that relationship?
"We did a lot of social media and posting on our website. I'll tell you this, our regulars came out really strongly for us, and bought wine. People were really buying in that beginning time. We had staff members supporting us who were coming to buy because they were on unemployment. We tried to expand it with delivery - but we noticed that our group of people actually wanted to get out of the house and come, even if it was masked and [the wine was] left on the table 20 feet apart from each other. They were happy to come do that in those early days.
You opened your patio just before lockdown. How has that worked out for you?
"There's a back parking lot too - we were really lucky that we had that. And especially being off the street and in the back, it was so great. There were a lot of people who were in the service industry too, who were coming, and it felt as normal as it could with masks and everything spread out, but it also felt really safe to them. And it felt like a little bit of return to normalcy once we started that.

"We've been doing it in fits and starts since the end of July. Fully through September, October, November, and with great pop-ups of food vendors that we've partnered with.
How did those food pop-ups work for you?
"It's been great. We've always done some food in-house - like charcuterie - and we've done certain pop-ups the whole time we've been open, but this really changed everything. People, when they went out, it was like one-stop shopping. You can't really bar hop in this climate.

"We had a residency for a month with Angie's Pizza, which was really successful: beautiful pizza that just went really well with our wines. But there's not much that can't go with natural wines!"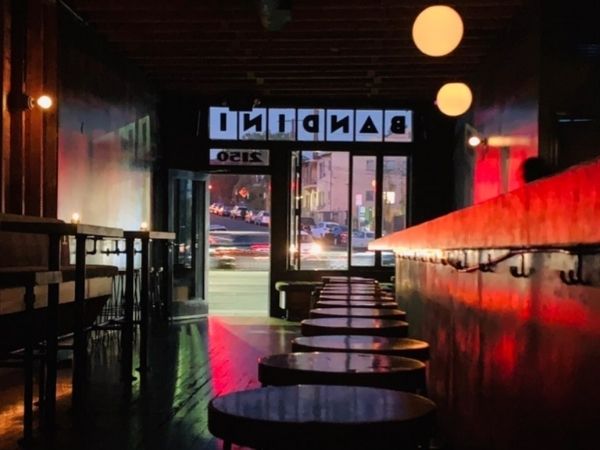 Are customers drinking differently than before?
"Well, we were looking for wine bottles to sell to-go, just your 750s, and all I could find was liter bottles. I liked them anyway - you can say, "Look, we only had one bottle last night," that's how you make yourself feel better about it! It seemed like there was a two-week period where people were in lockdown and they were going all out, and then, as reality set in, people were looking for bang for their buck, which the liters are.

"That's been really helpful for us, because we're not set up as a bottle shop. Margins are really tight, you have to keep the lights on, but it was really not how we did our operation. I mean, we were down 90 percent for March, April, May, June, July. And then, finally, in August... So now, we're back to almost 30 percent of where we were."
What lessons have you learned from this experience?
"We had just opened this exterior, and we were living with it as a raw space because we hadn't put in any permanent seating, and we were really trying to see what we were going to do with it. Now, I think we're going to always keep it adaptable because we've been able to do so much out of it, because it's so open. Before, I think we didn't want to change what we were doing too much. We didn't want too many things going on back there, we didn't want it to feel like a circus. And now, I think we're a lot more open to having more going on out there. Our core is still the same, what we do is there, but to have people come in really only augments the experience, we think.

"We lost a family member to COVID - so, devastating as it has been for our business, that put into perspective. We'll do whatever it takes, we're throwing everything at it that we can, we'll sacrifice everything, this was our first plunge as owners. This is our baby, so we were going to do whatever we could to keep it going and still will.

"I think it brought us closer as a group, again, and we're hiring back staff. That was probably the most heartbreaking part, having to let staff go. They were all in good hands. I think they were able to ride it out. I think the government really came through for them, which was great. We're about half hired back at this point, and that's really thrilling. It felt always like a family business to me, all of our staff included, and that they felt that way too, was really gratifying."
Do you feel optimistic about the next six months to a year?
"Definitely. We were just in a black hole for a little while. The administration change is a big deal. It's really tough now because I don't think anything is going to get done until that happens. Our current president has just abdicated any responsibility for killing the virus or helping businesses or anything, it's shocking. But having the vaccines now - and I think we're going to see a few more pop up, too - and even though we understand that's going to be a slow return and it's not going to be normal for some time, even with as dire as these numbers are today, knowing that there is that hope out there and that it can start curbing things, I think we can make it. We've made it this far, I think we can make it.

"Hopefully people will feel safe to come out more and more. We're still having people, even last week, it was their first time out since lockdown."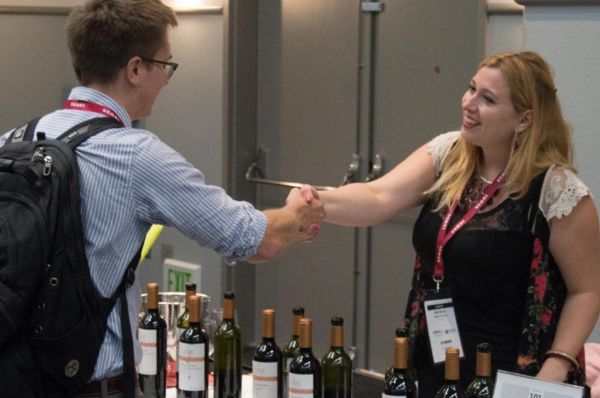 Insights
Building Connections, Expanding Palates, and Elevating Wine Culture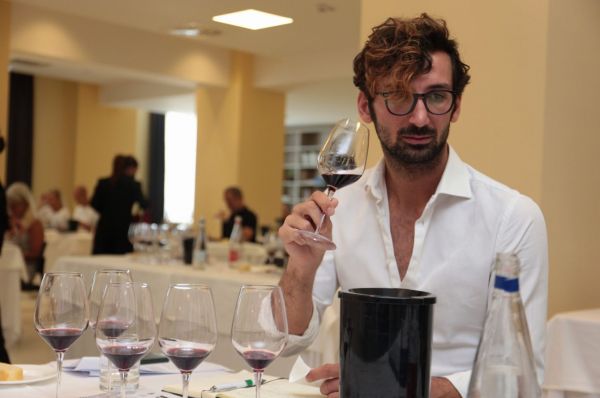 Interviews
"The Ambassador of Wine: A Multilingual Professional with Expertise in Hospitality, Sales, Marketing, and Management."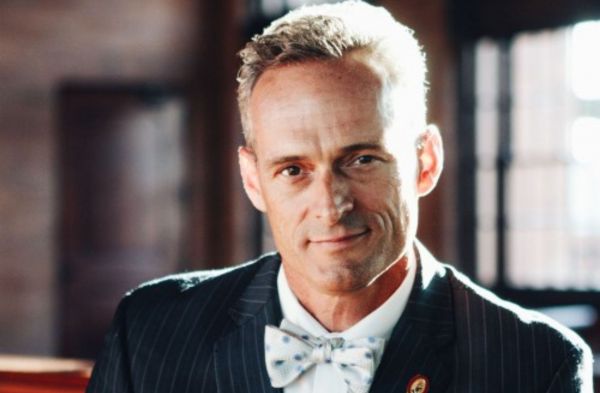 Interviews
Charlie Leary interviews Master Sommelier Ron Edwards of the major fine wine import & distributor Winebow about the company, his job & accomplishments within the fine wine sphere.
South San Francisco Conference Center, 255 South Airport Boulevard, South San Francisco, CA 94080, United States
Register Now
South San Francisco Conference Center, 255 South Airport Boulevard South San Francisco, California
Register Now