Actress Turned Brand Ambassador: Carolina Marchesini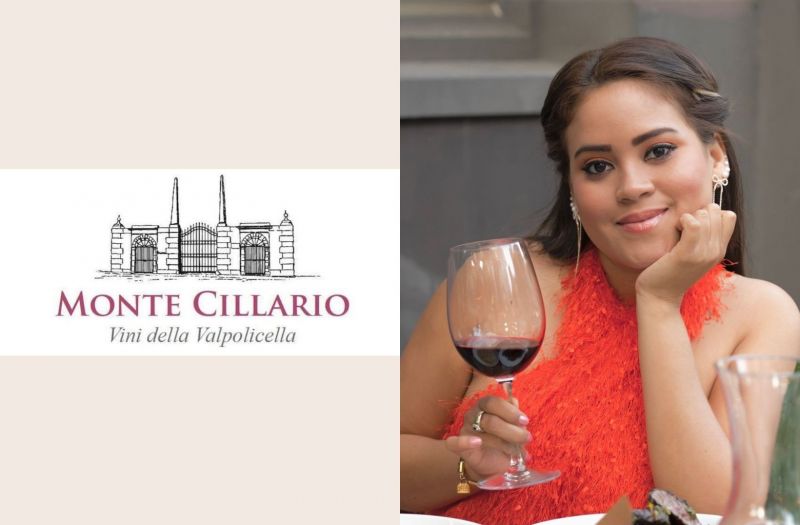 22/02/2022 The Brand Ambassador of Monte Cillario Vini, Carolina Marchesini, describes her family tradition of making amazing Valpolicella and how she optimizes social media to increase the visibility of her brand.
Carolina Marchesini is the Brand Ambassador for Società Agricola Monte Cillario, an Italian wine portfolio that specializes in Valpolicella wines. After fulfilling her dream of becoming an actress, she decided to help her father grow their family tradition of making wines. She built the network for her brand in the United States from the base, resulting in the current performance of Monte Cillario in the U. S. market. Monte Cillario is a family-owned winery, located in Parona, on the outskirts of Verona. Every wine of this winery is the expression of a history created by generations-old winemaking tradition. The family focuses on the production of typical, immediate, and characteristic wines with a major focus on Valpolicella wines.
Tell us a little about yourself? How did you progress into this role?
Well, my name is Carolina Marchesini I am Colombian-Italian. I'm the brand ambassador of Monte Cillario, which is a family company based in Valpolicella-Verona, Italy.
I refused to be part of the company most of my life and wanted to do something different than what my family traditionally does. So I decided to come to New York. I studied Acting at the New York Film Academy and then I graduated as an actress. I have performed in a few independent movies and I have been featured in a magazine and some late shows. I reached a point where I fulfilled my first goal and being in New York for a while made me realize I could also help my dad's business in the USA. The company was not present in the USA before. I connected with an importer who decided to carry the classical line. I was able to get this line in high-end restaurants. I remember my first client was Il Mulino downtown and then Il Mulino uptown. Such an amazing experience. I remember once I started in the wine world I said " I love this, this is what my dad wanted to show me" and ever since that day I think that this is the best decision I have ever made to be in the wine business.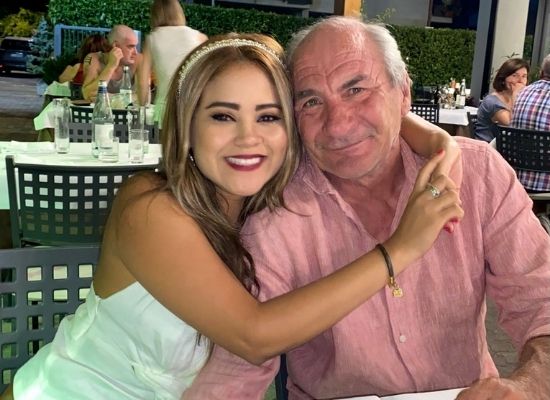 Carolina Marchesini with her father, Source: LinkedIn
As a Brand Ambassador for Monte Cillario Vini, could you give us a brief about your role and what are some of the tasks involved?
As a brand ambassador, I promote my family's wine company, products, messaging, and brand image to the community. Simultaneously, under this role, I don't only represent the product, I represent a tradition. Pass on through generations.
My family's ancestors started this business back in 1886 and now I want to help make our products known to other parts of the world. My day-to-day responsibilities include: taking part in special events, visiting stores, Hotels, Restaurants, and staying active on social media. In this situation, the success of every move brings success to my family's name. Overall, I find this role at Monte Cillario Vini amazing. I also travel around the world often, to promote the brand, and let people know how incredible it is to work with family.
[[relatedPurchasesItems-41]]
How do you increase visibility and promote brand awareness around consumers and trade?
This is a simple two-word answer, Social Media. Although I try to clarify a few things, mainly the strategy is to use social media to its full potential. I follow simple few steps, of course, something I have achieved and molded through experience, mistakes, and more tries.
First and foremost I define my goals. What does the product need to achieve the most visibility within the current market, city?
Next is to establish, search for my customers. We are a wine company, the simplest is usually the best. In our case, it is the hospitality and restaurants or me just simply sending messages, posting and targeting specific audiences, and constantly keeping in touch with them. This pattern I operate has brought amazing results, and the platform I use the most is LinkedIn. I have been extremely successful in that social media. I'm pretty impressed and moved by how helpful people have been, allowing me to grow up in this industry.
Of course, I keep track of all our customers that have partnered up with my family. This is perhaps one of the most important aspects. Networking in this world will always bring more visibility and maintain great relationships with customers.
How has digital marketing proved to be an effective tool for you? Can you tell us about your digital marketing strategy?
Digital marketing in our world is perhaps the strongest tool we have. I am able to talk to the entire world and create connections that were previously impossible. I stay visible on my social media platforms, relevant, building that personal brand, which in itself is my company brand. My family. As I mentioned previously, the most preferable tool I use is LinkedIn, it has allowed me to specifically target companies and people who are relevant in the world of wine. It allowed me to create contacts in different parts of the world and companies we never even imagined we would be.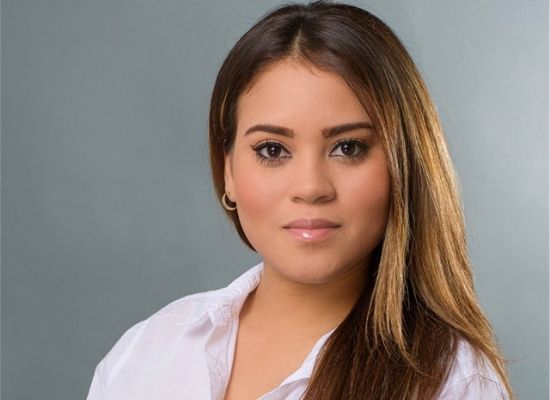 Carolina Marchesini
What strategies do you use to gain distribution and increase volume sales? Could you give us an example of an account you recently cracked?
Finding proper distribution requires a lot of research and plenty of work. Reaching out to the individuals and working to establish trust with that connection. Simple meetings, events, discussions, and more discussions. The wine business is filled with big suppliers who would be willing to do anything to beat the competition. Creating that personal connection sometimes is a must to establish the trust needed.
Could you tell us about the different expressions of your wine? What do you consider your flagship wine and why?
Accepting what life offers and drinking from every cup and wine in my opinion is truly the only artwork we can actually drink. It is science, patience, hard work, and most definitely beauty in its purest of forms. The time and dedication it takes, the care, and seeing the grapes ripe and prosper is a simple art of nature that is probably not even guided by our hands.
Our most well-traveled and precious wine is Amarone Riserva because we only produce this wine in our best vintages. Every 8,9, or 10 years we produce 4,000 bottles of our flagship wine to be distributed internationally.
Nose: Amarone Riserva is a hot and spicy bouquet with the aroma of dried fruit and spirits, with hints of tobacco, cocoa and spices, cherries, sultanas, and plum cake. Peculiar notes of white pepper and licorice.
Palate: Velvety wine of great structure, complexity, elegance.
It is the heart of the Marchesini family, it embodies tradition, territory as well as country culture, providing timeless emotions to the palate.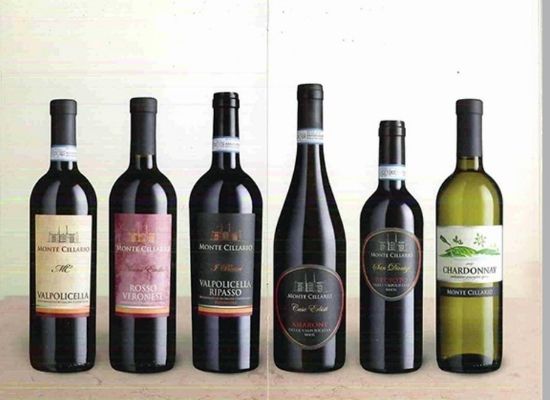 Monte Cillario Wines, Source: Instagram
What are some of the best collaborations you have worked on with Hotels, Restaurants, and Bars and how have they benefited the brand? Can you share a few examples?
We as a company, have built great relationships and achieved collaborations we appreciate. We work with high-end restaurants around New York City, and I will mention a few that include:
Armani Ristorante on Fifth Avenue, Buddakan, Milos Hudson Yards, and 55th street, and the restaurant chain Il Mulino, which you can find in Uptown, Gramercy, West Third, and downtown.
[[relatedPurchasesItems-41]]
Maintaining relationships with clients is a big part of your role, what are some of the simple yet effective ways to keep them going?
Maintaining relationships with clients simply means being there for them, providing them undivided attention. They are individually unique for us and our goal is to help them promote their business and place through our products as well.
Making that relationship reciprocal, while sending them customers, being with them upfront and personal.
Owning up to the product we carry. Pursuing their interests, making them intertwined with my family company. These are the simplest, but always best ways to create that unbreakable bond.
Could you take us through some of your favorite wines other than Valpolicella?
Chianti, Barolo, Brunello, Champagne, and Moscato.
Header image source: LinkedIn / Carolina Marchesini
Interviewed By Tushar Anand, Junior Writer, Beverage Trade Network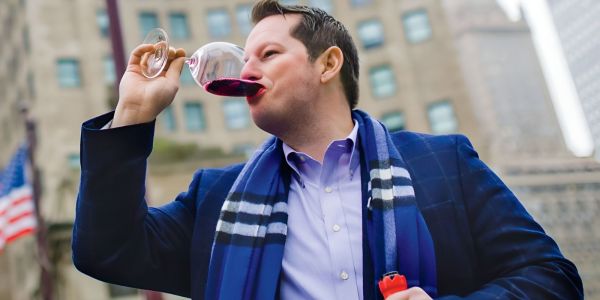 Interviews
Jon McDaniel on what makes a great sommelier, how sommeliers can create effective wine programs and how they can improve wine sales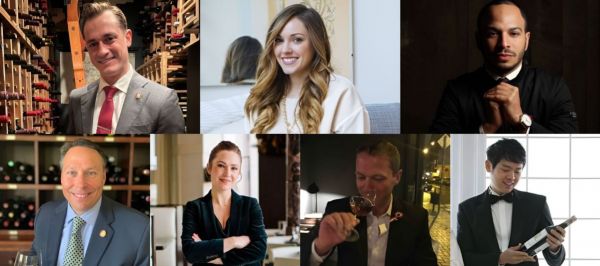 News
Top master sommeliers, sommeliers, wine directors and on-premise buyers of USA will gather in Chicago to judges wines at the 2024 Sommeliers Choice Awards, a leading wine competition benchmarking wines for on-premise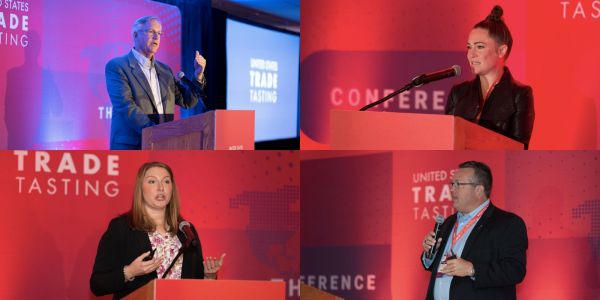 News
Mark Braver, The Fifty/50 Group; Michael E Klauer, Momentum Beverage Team: Jeremy Kruidenier, Wine and Spirits Distributors of Illinois and more take the stage at USATT 2023