Free Online Wine Studies Courses for Sommeliers: Honing Your Skills Without Tightening Your Budget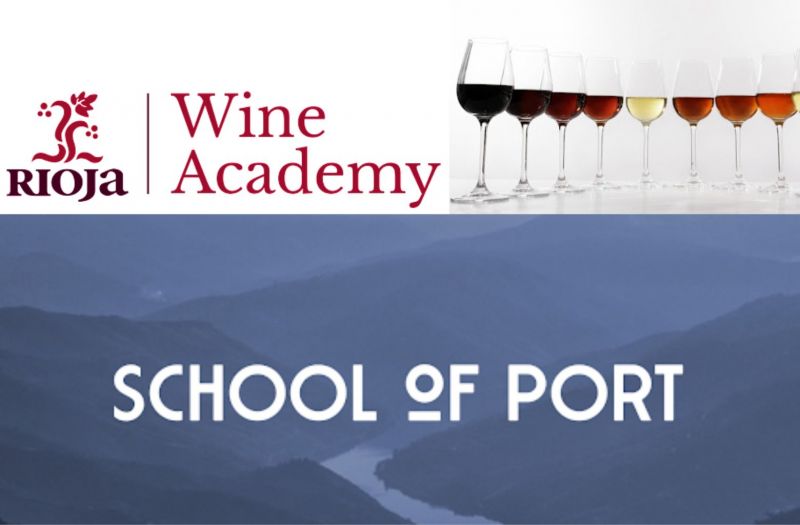 19/07/2022 After a comprehensive survey of wine studies, we found that wine programs are beneficial for a refresher or a venture which will advance your knowledge & help you sell more wine on-premise!
Alexandre Dumas said, "Wine… the intellectual part of the meal." "A bottle of wine contains more philosophy than all the books in the world," stated Louis Pasteur. And Alexis Lichine chimed in: "The best way to learn about wine is in the drinking." Learning about wine involves a never-ending process—there's always more to learn about different regions, production techniques, and grape varieties.
This is truer for no one more than a sommelier and those aspiring to be one. Greater wine knowledge results in larger and potentially higher-value wine sales in the restaurant setting, It can help wine directors expand and refine profitable wine lists too.
However, wine studies can cost a pretty penny. Sommelier certification courses may run into thousands and tens of thousands of dollars in costs. Often, as well, taking a presential course to keep up and expand your wine knowledge is impossible given sommeliers' busy schedules.
[[relatedPurchasesItems-41]]
Fortunately, the number of free online wine courses has grown in recent years. Many regional or national wine promotion agencies or European regulatory councils have developed in-depth programs. The vast majority offer asynchronous online classes, which means that you can study at your own pace, on your own schedule. In addition, some online learning companies, like Coursera and EdX, also offer wine classes that can be audited for free (there's a fee if you want a certificate after passing exams).
Other courses are available to those in the wine trade for free after passing through an application process; otherwise they have fees. This is true, for example, of the Spanish Wine Specialist program from Spain's government trade agency, or the new wine certifications from the California Wine Institute.
What Are the Free Wine Studies Courses Available Online?
Here, I introduce free (or potentially free) online wine studies programs. Criteria for inclusion include the use of a formal online learning platform (that is, not just a series of YouTube videos), need for registration, some kind of structure for reviewing or testing the material studied, and the potential of receiving a certificate or proof of completion of the course.
I've classified the programs into general and introductory classes; regional and national classes; and one on the history of wine. Some are available in many languages; one is only possible in Spanish.
General Wine Appreciation Courses
- World of Wine from Grape to Glass, University of Adelaide and ED/X: an excellent introduction to the world of wine, including viticulture, winemaking, and wine appreciation with diverse instructors and guest lecturers.
- Wine Tasting: Sensory Techniques for Wine Analysis, University of California (Davis) through Coursera: An introductory-level course on professional sensory analysis of wine from a renowned teacher.
Regional Wine Courses
- Napa Valley Rocks from Napa Vintners: An engaging inquiry into Napa valley terroir, history, and winemaking. Notably, Napa Vintners offers other educational opportunities as well; consult their website.
- California Wine Certification (Levels 1-5) from the California Wine Institute: Each level goes into greater depth about California wine history, regions, winemakers, and production; the classes are available with a full scholarship for those in the wine trade, though the main focus is persons outside the US. Only Levels 1-3 are currently released.
- Rioja Wine Diploma (English and Spanish) from the Rioja Wine Academy: Rioja's regulatory council has put together a demanding course to introduce and build expertise in the full range of Rioja wines (there are also options for specializing in the fields of Trade & Distribution or Tourism).
- Diploma, Experto en Vinos de Aragón from the Aragon Government: Only available in Spanish, this diploma course consists of multiple classes on each wine region found in Aragon; it's especially great for lovers of Garnacha!
- Champagne MOOC from the Comité Interprofessional du Vin de Champagne: The Champagne Committee class probes all aspects of Champagne from legal requirements to production methods, with regular updates even after finishing the course; there is a charge if you want a certificate, and the course can be taken in multiple languages.
- Discovering Bourgogne Wines from Vins de Bourgogne: A solid introduction to Bourgogne wines with excellent visual content.
- Basic Course on the Jerez-Xérès-Sherry y Manzanilla Sanlúcar de Barrameda DO from the Sherry Academy – Aula de Jerez (Spanish): This course, which is also available in Spanish, provides an introduction to Sherry styles, history, production, and current regulatory laws.
- Advanced Course on the Jerez-Xérès-Sherry y Manzanilla Sanlúcar de Barrameda DO from the Sherry Academy – Aula de Jerez (Spanish): Following the Basic Course, you will learn more about the specifics of sherry production and the terroir, including learning to distinguish Finos from Cream Sherries, and Amontillados from Olorosos.
- California Sustainable Winegrowing Ambassador Course from the California Wine Institute: This one-hour course provides a clear understanding of sustainable winegrowing practices used in California vineyards and wineries as well as the related regulations and labels.
- School of Port Essentials Video Course from Symington Family Estates: This entertaining course is filled with excellent video content and introduces the terror as well as distinct production techniques for different Port wines; introductory level, but great for those just starting to learn about this fortified wine and its versatility.
National Wine Courses
- Online Wine Course from Wines of South Africa: This introductory course covers the broad range of South African wine regions, including their famous sparkling wines, and also discusses common grape varieties.
- Online Education Course from Wines of Portugal Academy: This course dives into all of Portugal's different wine regions and their grape varieties; a solid introduction to a complicated national wine scene that is up and coming, especially for the value.
- Spanish Wine Specialist course from ICEX-OCEX: Upon successful application to ICEX, this instructor-led course covers the gamut of Spanish wine production today; the teaching quality and curriculum are excellent, including introducing sparkling and fortified wines.
History of Wine
- The World History of Modern Wine, Trinity College through ED/X: This history class approaches wine from a commercial and economic perspective, also touching on regulatory changes through the centuries; a fee is required if you want a certificate.
A Suggested Curriculum
A lot of courses exist to deepen or refresh your wine knowledge without spending a dime. If you're just beginning wine studies or want a general refresher, I recommend taking the University of Adelaide course first. It provides an in-depth introduction to wine and winemaking. Next, enroll in the University of California offering to understand conventional wine tasting and analysis. The instructors in both courses are top-notch. Combined, they give you the knowledge and skills necessary to tackle more studies on particular wine regions.
The wine history course provides interesting background on the development of the modern wine industry, providing a unique perspective if you want to understand the context of wine production and commerce. Talking about wine history with customers can help sell wines customers may not have previously considered. Finally, the broad range of regional and national courses gives sommeliers the chance to learn more about new terroirs, whether it be Champagne, South Africa, or Port! The Wines of Portugal and School of Port courses complement each other well, as do the California Wine Certification, Sustainable Winegrowing, and Napa Rocks programs. The concentration of Spanish wine courses should intrigue those wanting a deep dive into one of today's most exciting wine-producing countries. Tasting wine while you take these classes will enhance the experience, so go find some related wines and have fun!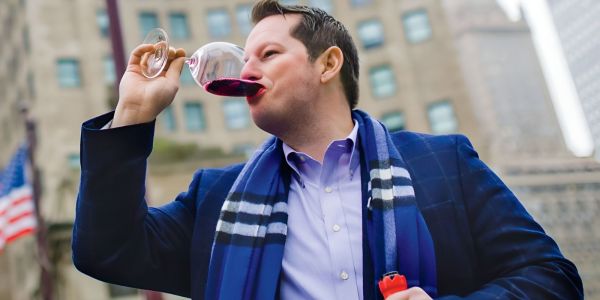 Interviews
Jon McDaniel on what makes a great sommelier, how sommeliers can create effective wine programs and how they can improve wine sales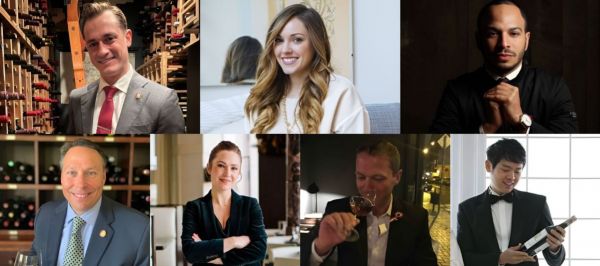 News
Top master sommeliers, sommeliers, wine directors and on-premise buyers of USA will gather in Chicago to judges wines at the 2024 Sommeliers Choice Awards, a leading wine competition benchmarking wines for on-premise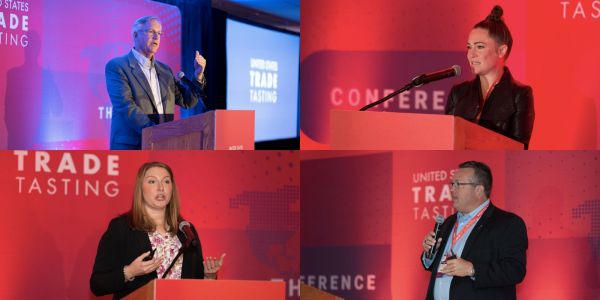 News
Mark Braver, The Fifty/50 Group; Michael E Klauer, Momentum Beverage Team: Jeremy Kruidenier, Wine and Spirits Distributors of Illinois and more take the stage at USATT 2023