Song and Wine, with David Keck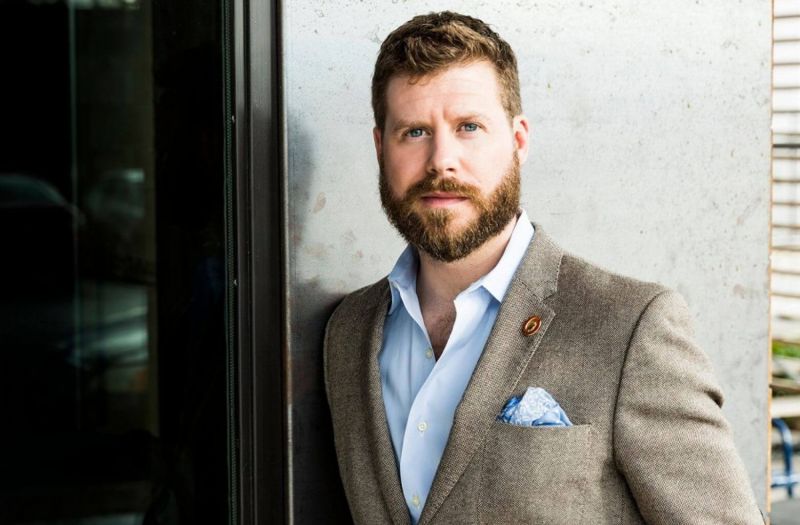 09/03/2021 From opera to wine, Keck has moved through several sensory experiences and revelled in each.
Currently a wine grower at Stella14 in Vermont and a wine director at VT Wine Shepherd, David Keck has worn many different hats throughout his working life. An incredibly gifted singer he has studied Operatic Performance at the prestigious Juilliard School. He went on to do a master's of music in Opera from Rice University.
One can say, Keck is as talented as they come. He discovered his love for wine while traveling through Europe to audition for opera performances. After gaining a master sommelier certification, there was no looking back. He has then moved from one stepping stone to another, managing restaurants, starting his own hospitality venture, to growing wine in Vermont.
Today, he talks to us about his experience as a winemaker and new winery owner and how he got here.
What was your last place of work and your role there?
Prior to my return to VT, I was a founding and operating partner of Goodnight Hospitality, so I oversaw the construction of all the concepts (we built everything from the ground up… never again!), ran Goodnight Charlie's, Rosie Cannonball, Montrose Cheese and Wine, and led the concept development for March (which might yet open!).
How did you make a switch from singing opera to the hospitality industry?
I decided to take a sabbatical from singing when the economy was struggling in 2010 and it was looking like the best plan was to move to Europe to sing house auditions there. I sat my first course with the Court of Master Sommeliers and was hooked, so a temporary sabbatical became a full career change!
What prompted your move from managing restaurants in Texas to growing wine in Vermont?
I grew up in Vermont and was actually back home to teach a course for the Court of Master Sommeliers (the first one ever offered in the state) and found that I was really missing the community here, the landscape, and the wine community in Vermont is hungry for education as well as for more growers. I originally intended to be here teaching and working with restaurants and sommeliers while planting a vineyard, but when COVID hit, plans changed and then the lease became available for Boyden Valley (one of the oldest vineyards in the state) and it was 20 minutes from where we were renting, so one thing led to another and I found myself pruning my own vines in June!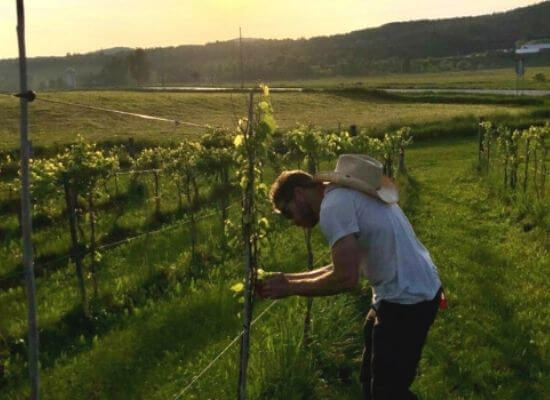 Grape pruning, Image Credit: Lauren Droege
How has that experience been so far?
Absolutely amazing. Exhausting, eye-opening, humbling, and really wonderful. The community is so supportive, the climate is rugged and challenging, but also beautiful, and the vineyard is in such an idyllic location. I'm grateful to work with such an amazing property, with fantastic people, and learning something new every day.
What have you learned from your time in managing restaurants?
I think anyone who works in hospitality learns a lot about people and how every industry really has a lot of elements of hospitality embedded. Managing and leading people are also two different arts and in restaurants, you learn rapidly that sometimes leadership is needed and sometimes management, and the differentiation between those two skill sets is crucial. Restaurant ownership is also riddled with new challenges as water mains burst, things catch on fire, new buildings have all sorts of issues, so being able to constantly address the next challenge without looking back is an important lesson.
What are you learning from your current experience in making wine?
SO MUCH. There is no substitute for experiential education, and until actually holding a pair of pruning shears and staring at a vine upon which hang your future production and financial viability, or checking temperatures on tanks of fermenting juice, there is nothing that really prepares you for those experiences. There is only so much that you can study in the wine world, and only so much time that can be spent with winemakers or growers before you reach the limit of what can be understood from an academic standpoint, and the number of daily lessons this past year has been incredible. I can't emphasize enough how important it is for those that want to sell and talk about wine to really spend time immersed in the growing and production aspects.
What do you hope to bring from your time interacting with consumers to now making wine for people to drink?
Selling wine to a diverse consumer base for the past 20 years has taught me a lot about the need for diversification and also marketing to the proper clientele. Growing hybrid varieties in the hills of Vermont limits to some extent the style and structure of the wine that we can produce, so the process of making wine right now is understanding not only what we can produce, but who is going to be excited to try the wines.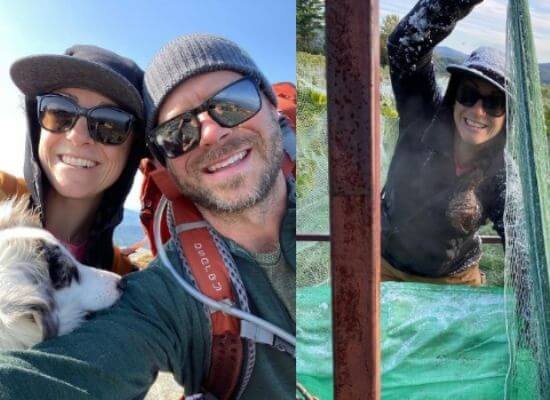 David Keck and Lauren Droege, Image Credit: David Keck
What are consumers looking to drink right now?
We live in one of the most amazing times for wine production and consumption— people are more adventurous than they've ever been and consumers are looking for wines that are made in a thoughtful way by smaller producers. There will always be a market for larger production, inexpensive wines, but we are also seeing a younger generation of wine drinkers that are really excited by what's new, interesting, and preferably local.
What is your favorite wine and why?
Ha! An impossible question— the one that fits the mood, the company, and the food!
What are some factors that make a wine work for the on-premise market?
If a wine is being consumed in a restaurant, then it should work with the food that is being served. There isn't a blueprint for that, but I think the general on-premise factors that contribute to a wine's success have to do with decent acidity and structure, and weight that balances the cuisine.
[Header Image: David Keck, picture by Julie Soefer]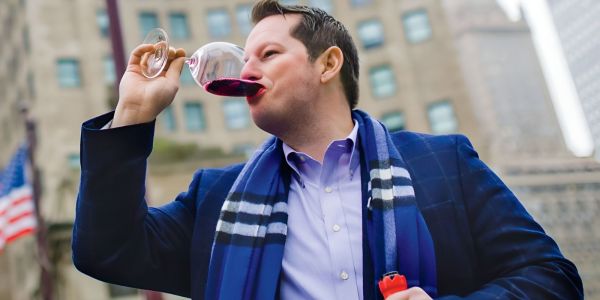 Interviews
Jon McDaniel on what makes a great sommelier, how sommeliers can create effective wine programs and how they can improve wine sales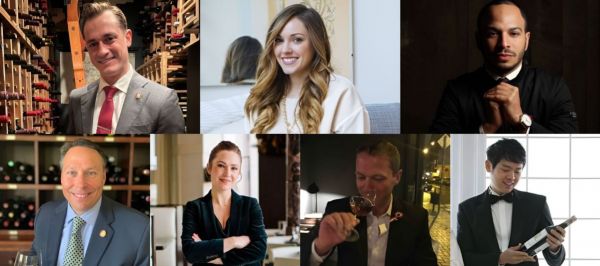 News
Top master sommeliers, sommeliers, wine directors and on-premise buyers of USA will gather in Chicago to judges wines at the 2024 Sommeliers Choice Awards, a leading wine competition benchmarking wines for on-premise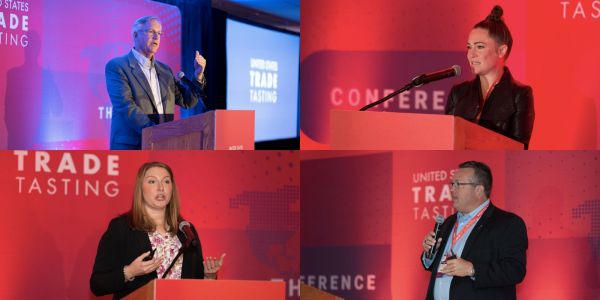 News
Mark Braver, The Fifty/50 Group; Michael E Klauer, Momentum Beverage Team: Jeremy Kruidenier, Wine and Spirits Distributors of Illinois and more take the stage at USATT 2023