Candace Olsen – Head Sommelier at Aureole Restaurant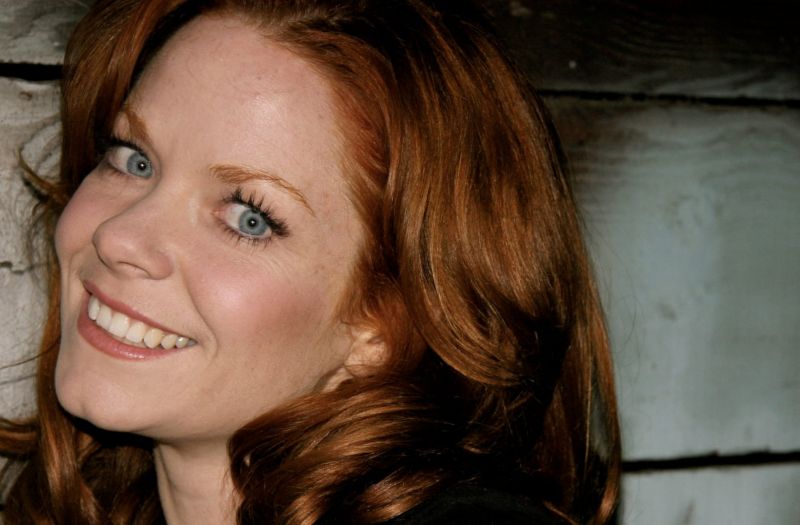 18/12/2018 Candace Olsen curates the wine programme at the celebrated flagship showcase for Charlie Palmer's Aureole Restaurant.
Candace Olsen now finds herself performing on a different stage. Moving on from performing arts she now has the delicate task of curating the wine programme at the celebrated flagship showcase for Charlie Palmer's Aureole Restaurant. It's unabashed, energetic signature Progressive American cuisine is matched by Candace's sensitive attention to their drinks choice.
Tell us about your role right now?
CO - Well I just left Joel Robuchon L'Atelier - I was a sommelier there, one of 4 because the wine director would be on the floor with us. I just took over the Head Sommelier role at L'Aureole Charlie Palmer restaurant, so I am now in charge of a wine programme. A lot of work but it is incredibly motivating.
What personal qualities do you require to be a sommelier?
CO - Patience, not really with guests but with yourself. You have to retain and assimilate the information, you need to have perseverance and it is so important to be tasting and studying all the time, whilst sharing wines.
My goal now in the new position is to create a culture in my current team similar to the one in my previous position. It was so beneficial not only to me personally on how we could sell more, how we could talk to the guests all based on the culture between each other. We really focussed on wines and vintages, discussing how a bottle was tasting that night versus a week ago tasting and talking about wines - I'd like to create that.
Is the role of sommelier confined to just wine?
CO - I don't think so. It does depend on the environment that you are in. We should now everything beers, cider, cordials, how to put together a cocktail, coffee tea everything - I am not saying I know all of that, but I aspire to know that.
So it is anything to do with drinks essentially.
Tell us about the latest trends.
CO - Aureole is essentially in the centre of the city - on Time Square brand new Bank of America building. Our guests are from the financial sector, tourists domestic and foreign. The combination of those is super tricky. The trend between the two is domestic wine. A lot of tourists are curious about domestic wine. They are very excited to try it - really open. I have fun with the financial sector where we can go with the really big Bordeaux, Burgundy and Californian reds. The traditional stuff comes back. It really depends on the restaurant and the culture that you are bringing in - Charlie Palmer is an iconic American chef - he has a French influence and so does the clientele so they go together.
Do you have a set vocabulary to describe each wine varietal – can you give us examples?
CO - Sure - a really good question. I haven't tasted every one of the 2,000 wines on my list. For me, it is really important to describe a varietal, how it is made and vintage. I can say then that this is a lighter fresher style of Syrah, there is going to be a gamey note to it or there is going to be a hint of sage or thyme. I love it that I can pull on my education to describe the wines to a customer and whether it is fresh picked wild fresh blackberry or a hint an of thyme and black pepper and lavender. It helps to link it to the food that they are about eating.
Food and wine pairings: do you work with the chef and his team when a menu is designed (and what about daily / weekly menu changes that reflect seasonality/market availability)?
CO - Having just joined then I am running to catch up. Most often we don't have time to taste the dish before we are pairing in it. As sommeliers, we use our experience so that we can pull wine from our cellar or pair something different.
We debuted a 6-course dinner last Tuesday and we didn't find out about it until Monday at 5. The chefs are so incredibly passionate and they want to keep things fresh all the time for the guests - so I didn't get to taste before we pair, which is my ideal, as often the sauce is the key.
How do you find out / deal with a guest budget?
CO - I actually love when people aren't afraid to say it what their budget is. For guests that say to me I want to spend less than a $100 then I know exactly where to go with the list, even considering the impressive Aureole list. Because we have a giant list and because I am a sommelier standing in front of the - people become shy about price. So I offer them 3 different options and describe why they are so amazing. I'll watch their reaction and wait to see where they hesitate. My goal is to give you exactly what you want with what you feel comfortable with spending.
You want to be sensitive to where it is at whether they are with their family, they are celebrating something, maybe they are just not wine people, just being sensitive to where that guest is I just want to get them the best bottle for wherever they are at in their day. I just think that it is incredibly important to help guests be open to talking to sommeliers in the future. Not to create the fear that sommeliers are just going to sell me a Domaine Romanee Conti.
So in summary really happy guests and to make money for the host.
What's your view on 'house or entry-level wines' and where they should be pitched (taste vs cost)?
CO - Such a good question - with house wines the wine culture has changed so much in the US in the last 5-10 years.
Only old-school Italian places or old school run by families for 20-30 years because they have super limited list. They'll have maybe 6 By The Glass wines, we have 26. Aureole doesn't have a house red and white.
There is nothing wrong with that, it depends on their culture. Is it a food and wine destination, are they proud of their list, do they have a wine spectator award? Especially in NYC, Chicago, where the cities are so food and wine, and it is part of the culture to go out to a Michelin star restaurant, it is a different culture.
Most restaurants in the NYC don't have house red and whites unless they are old school. Entry level wines - in my opinion – need to offer guests a range.
By all means, bring in a gulpable red and white that people want to order again and again, but I want also give people something that is worth a little bit more. You can do that with Burgundy and Californian Cab which people go crazy over. You can bring in more recognisable names, for a decent price, upping quality for value. Maybe the price is higher, however, I won't be able to get people to step up but reward with quality if they do.
Like Pinot Grigio - do you owe to your guests to put it on the list at $12 for people to order over and over again, in which case then you do a disservice to the servers who rely on tips? At the same time, it asks nothing of the guest so we lower the integrity of the outlet.
There is an exchange of price and quality for the guest as well. I don't want to scalp my guests with by the glass at $24 but I'd like to offer a $40 glass as an alternative.
What makes a good wine producer?
CO - No matter where they are in the world that they can express the place in the wine. With Napa Valley it tastes like Napa, Uco it tastes like Uco; it should be an expression of where it comes from everything about where it comes from.
How do you find new star wines and wineries?
CO - You have to be open to listening and tasting, constantly be open and inquisitive. When you are experimenting with the entire wine world then it can be overwhelming.
Recently I have been meeting representatives from at least 10 distribution companies and found my new BYG wine pour, which requires resilience in selection. I decided to be open and listen and in the end, I found it.
As I stuck my nose in the glass, what tipped me over the edge was that it smelt just like a Cotes du Rhone. It was fuller in body with no barnyard or brettomyces – you can smell the Grenache and Syrah and tell it is from the Southern Rhone. It tastes great and the price point is ridiculous and you look at the label and then you see why. The wine, the taste and the label and we can make money from it; great.
When buying higher end 'known' wines like Domaine Romaine Conti or Domaine La Roi you know what you are getting, reputation, limited volumes and a certain awareness.
How do you establish pricing on your list?
CO - So many things that come into play - is it allocated , is it hard to get, how many cases do they produce, how difficult getting into the country, is close to an award those things come into the higher end wine that is more like a science keep wines on the list that win awards then the rest of it you are figuring out which ones sell regardless of price, which ones sell I was a performer and my stage name once I got into the hospitality business then it would invite.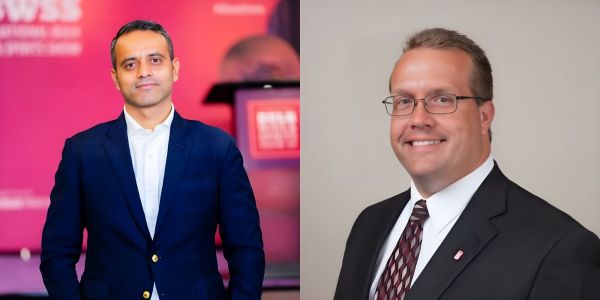 News
Attend this Q&A and insightful session on how beverage brands can develop sales processes to grow on-premise sales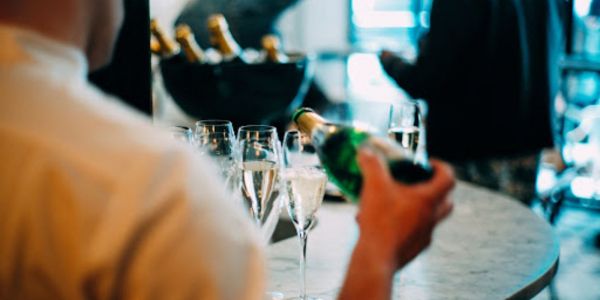 Operations and Management
Nurturing Talent and Expertise: Strategies for Retaining Sommeliers and Wine Waiters in a Challenging Wine Industry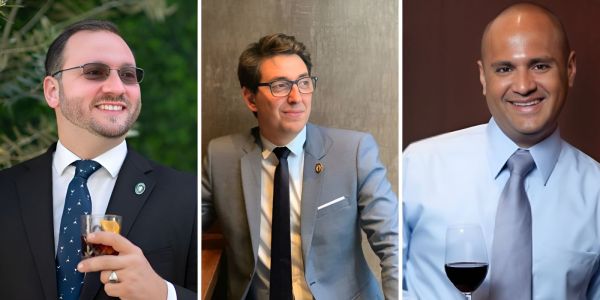 News
Sommeliers Choice Awards is pleased to share that Mark Guillaudeu MS, Jeremy Shanker, and Serafin Alvarado as its judges
South San Francisco Conference Center, 255 South Airport Boulevard, South San Francisco, CA 94080, United States
Register Now