Navigating the pandemic and what's next: Jin Ahn, New York City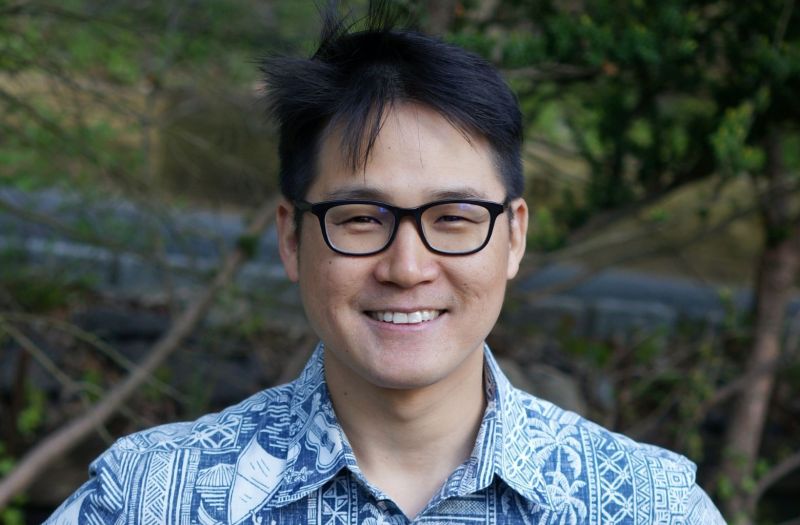 30/11/2020 Covid-19 has hit New York City very hard. Jin Ahn, co-owner at the East Village's noreetuh, tells us how they've survived it so far.
"With help from some tech friends, we were able to sell rare bottles of wines to bring in extra revenue after the restaurant closed"
Nowhere in the USA has been hit as hard as New York City during the Covid-19 Pandemic. On March 20 the city went into lockdown; by May, the city had more cases than any other country other than the United State; and thousands of citizens have left New York, with the future looking uncertain despite a vastly improved situation relative to Covid-19.

It's been a bad time for everyone, including those whose livelihoods rely on bars and restaurants. Restaurants reopened in June for outdoor dining, and inside - at 25 percent capacity - in September. But there are far fewer customers. For a long time, the city has been a relative ghost town, unrecognizable as the buzzing, noisy, feisty place it normally is.

Jin Ahn is the co-owner and general manager at noreetuh, a Hawaiian restaurant in the East Village. He's responsible for the restaurant's superb wine list, which is as much a draw for gourmands as the delightful food produced by chef (and fellow co-owner) Chung Chow. If you're looking for good Old-World Riesling or red Burgundy in New York City, then this is where to go.
How was 2020 going before Covid-19? How did you respond as a business to the crisis in terms of managing teams and furloughing staff?
"2020 started off better than other years; we were confident that we were going to have the best year yet. We responded as a business to keep everyone safe by shutting down our business before the citywide mandate came through. We thought we could get through this time without furloughs, but as soon as the mandate came through we knew we had to freeze all expenses by laying off all our employees so that they can receive the benefits."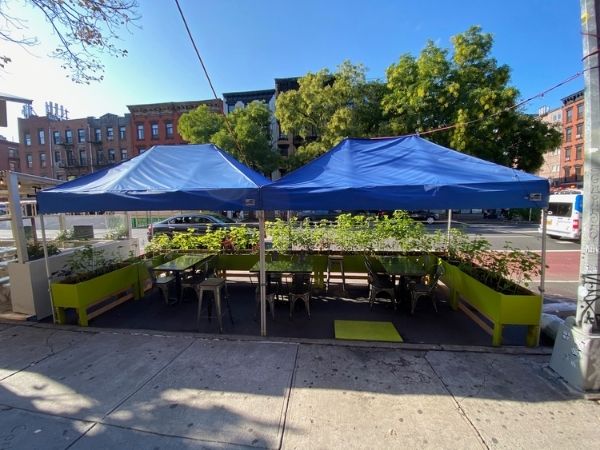 Did all of your operations close at some point? How did you make that decision? Did you introduce/increase takeout options?
"We closed all our physical operations, but with some help from our tech friends, we were able to sell rare bottles of wines to bring in extra revenue during this time period. That too, however, discontinued after urging from family members to stay home entirely. Once COVID cases settled down and New York's economy slowly opened back up, we've pivoted toward menu options that are favorable toward takeout/delivery - including various Musubis, Rice Bowls and Fried Chicken."
Has it been possible to have people working from home? If so, what have been the challenges and how did you overcome them?
"Other than the management team doing creative work and back-end work (HR, other administrative planning), it's impossible to work from home for our industry. Working from home is nearly impossible for my specific household with three children. I just had to juggle quite a bit and hide, if necessary, in order to squeeze in some work. That didn't go too well!"
How well do you feel the government has dealt with Covid-19?
"In terms of a letter grade to the government, this is what I'll give: Local - B, State - A, Federal - F."
What steps have you taken to keep in contact with, and retain your customers?
"Our customer base is rather small and often intimate. Many have reached out to me via email and texts, to which I have replied. We've posted on social media about our closure and opening. We've kept an organic approach ever since the beginning and maintained it during the Pandemic."
What changes have you seen in customer behaviour? What drinks are customers ordering?
"Customers seem concerned at first when we re-opened, but once they realize safety protocols are in place, and that we comply with all the guidelines, they slowly ease back into behaving more or less like pre-COVID times. There hasn't been a drastic change in consumer behavior in regards to their beverage consumption."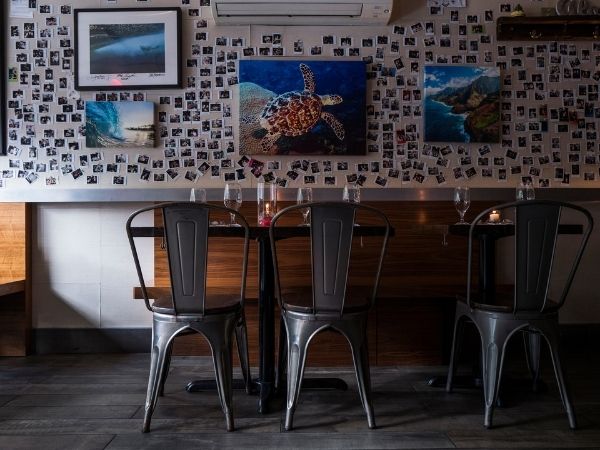 What lessons have you learned for the future?
"We have to plan better for a rainy day … or perhaps a rainy year!"
What are your thoughts on what might happen over the next six to 12 months? Are you optimistic or pessimistic?
"I'm always optimistic but approach with caution. It is our goal to look into the future, but not to look too far into the future during this time of uncertainty. We will adapt and make appropriate changes as the situation changes."
What will be the key factors that will determine success in the next year or so? How much of that is in your control?
"The number of COVID cases, and the positivity rate, will be the most important factor as the economy battles with consumer confidence. Until customers feel safe about going out, they will not go out to the restaurants. That is out of our control.

"Another key factor is to maintain a safe environment for our guests to continue their patronage of our establishment. They may not feel 100 percent confident, but as long as they feel safe in our bubble, they'll continue to support our business. That is in our control. Our ability to float while maintaining minimal expenditure throughout this time will be the last key factor for our success. That too is in our control."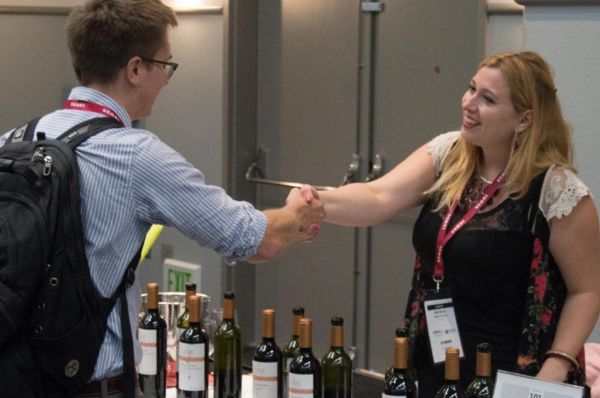 Insights
Building Connections, Expanding Palates, and Elevating Wine Culture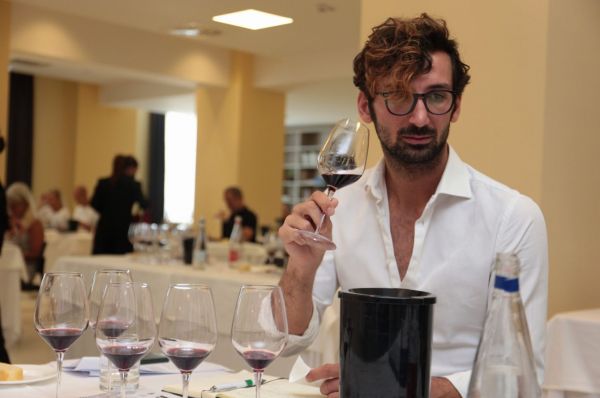 Interviews
"The Ambassador of Wine: A Multilingual Professional with Expertise in Hospitality, Sales, Marketing, and Management."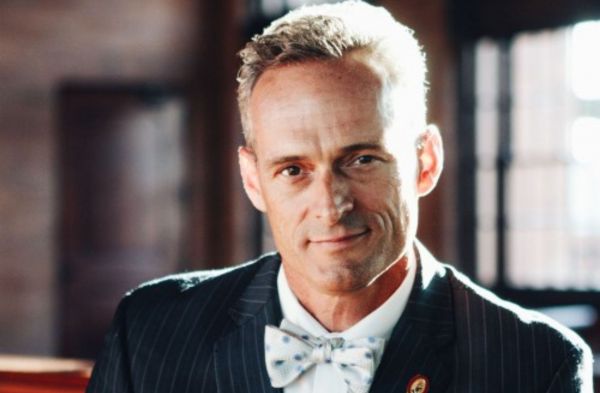 Interviews
Charlie Leary interviews Master Sommelier Ron Edwards of the major fine wine import & distributor Winebow about the company, his job & accomplishments within the fine wine sphere.
South San Francisco Conference Center, 255 South Airport Boulevard, South San Francisco, CA 94080, United States
Register Now
South San Francisco Conference Center, 255 South Airport Boulevard South San Francisco, California
Register Now