"I Truly Believe in Continuous Improvement."- Says Nicolas Quille MW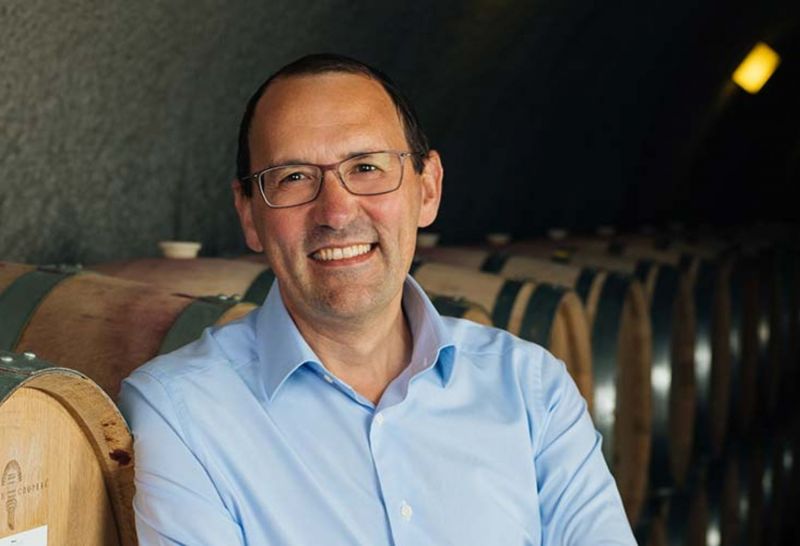 02/08/2022 Nicolas Quille MW, with his immense experience in the wine industry, talks about his role as a winemaker & the modern tech used in winemaking.
After spending over 25 years in a variety of wine-growing positions in France and the US, Nicolas Quille is currently the Chief Winemaker and Operations Officer at Crimson Wine Group. After completing his duty in the French Air Force, Nicolas came to the US in 1997 as a winemaker. He has a master's degree in enology from the University of Dijon in Burgundy, a postgraduate in Sparkling Winery Management from the University of Remis in Champagne, an MBA from the University of Washington in Seattle, and is a member of the prestigious Institute of Master of Wine.
Tell us about yourself, your background, and your journey to becoming a Master of Wine.
I was born in a family immersed in wine and food in Lyon, France. At university, I studied plant genetics and biochemistry and then went for a Master in Enology at the University of Dijon, Burgundy. I then did a specialization in Sparkling wine at the University of Reims, completed my military duty in the French Air Force, and came to the USA in 1997 as a winemaker. I've worked in winemaking in CA, OR, and WA for the past 25 years and on the way went back to study twice: once to get an MBA from the University of Washington and the other time to become a Master of Wine. It took me 6 years to pass the Master of Wine exam in 2018. I am also the proud co-writer with David Bird, MW of one of the most successful winemaking education books named "Understanding Wine Technology" now in its 4th edition. This book just received an OIV prize as one of the best wine books of the year.
What is Crimson Wine Group, tell us about your role as chief winemaker and operations officer.
Crimson Wine Group is a publicly traded wine company that owns six prestigious wineries on the West Coast of the United States along with more than 1,000 acres of nature and vineyards. The wineries are in very nice regions and are often quality leaders in their area: Seghesio Family Vineyards with Zinfandels from Sonoma, Pine Ridge Winery with Stags Leap District Cabernet Sauvignon and its unusual Chenin Blanc Viognier white blend, Archery Summit Winery in the Dundee Hills of Oregon, Chamisal in the beautiful Edna Valley, Seven Hills Winery in Eastern Washington and Double Canyon Winery near Red Mountain, Washington. My role today is more administrative than hands-on. I am the conductor trying to help each estate reach its full potential. It takes different approaches for each property.
[[relatedPurchasesItems-41]]
What makes wines from Crimson Wine Group different and what do you focus on while making your wines?
First Crimson Wine Group makes only wine and controls its production from grape to bottle to the final consumer. Crimson Wine Group prefers to own its production infrastructure including the wineries that make the wines and the land that grows a large percentage of its grapes. We believe in the estate model (a winery with an attached vineyard) for the quality level we are offering. Crimson Wine Group has also a large hospitality component to its business. We work very hard to focus our wine portfolio on wines that matter and have elevated quality and intent. For example, our team will spend much time thinking deeply about our portfolio of Zinfandel at Seghesio: each wine must have a clear reason to exist, from grape growing, to winemaking, to the story it tells to our consumers. We curate very carefully each wine portfolio to ensure that each wine is of great quality and that it is valuable to our customers.
You have experience working in different regions, what makes the vineyards of Crimson Wine Group stand out, and what is unique about these wines?
I have worked in Provence, the Rhone Valley, Burgundy, the Douro valley, and all the major regions on the west coast and I have great knowledge of other winemaking regions. Crimson Wine Group owns several gems.
Seghesio is an amazing Zinfandel producer with 125 years of history. It produces profound Zinfandel that will inspire the Burgundy lover – I am always humbled by what I learn about Zinfandel when I work with the Seghesio winemaking team. Seghesio also owns some amazingly old vines in Sonoma, notably the original family vineyard in the Alexander Valley (planted in 1895) and what I think is the oldest Sangiovese vineyard in America (planted in 1910).
Pine Ridge is a great Napa Valley producer with 150 acres of vineyards planted in different sub-appellation of the valley. It owns four distinctive vineyards in Stags Leap District, mountain fruit sites (in Howell mountain and Rutherford), warm valley floor sites (Oakville), and cool Carneros sites. It also produces an amazing white blend of Chenin Blanc and Viognier that we have perfected over the past 25 years and is bottled 5 times a year to stay fresh and fruity.
Chamisal Vineyard is a wonderful Chardonnay and Pinot Noir property in the cool San Luis Obispo Coast region. We also produce what we consider to be one of the best domestic rosé there under a label named "Malene"
Archery Summit is a very French-like 100% Pinot Noir estate in the famous Dundee Hills region of the Willamette Valley. It makes precise Pinot Noir (and a little Chardonnay) there.
Finally, we own two wineries in Washington. Seven Hills Winery is one of the Walla Walla pioneers and is focused on Bordeaux varieties. We own a special vineyard with some of the oldest vine plantings in Walla Walla with a little piece in the intriguing Rocks of Milton Freewater AVA. We also own a Double Canyon winery on the back of Red Mountain that specializes in the making of one Cabernet Sauvignon wine.
Can you share with us your part of the work in the process of winemaking and as a chief winemaker how do you initially start planning or making a new wine?
My primary job is to be a good sounding board to the winemaking teams. It starts with making sure that we have a coherent portfolio of wines with aligned resources. This means making sure that we stay focused on what we do best and that we invest heavily in these wines. In practice that is done by constantly tasting the wines and asking the team what is in their way of making each wine better. It takes a long time to move the needle in our business since we only have one harvest a year so we try to not miss a vintage.
Creating a new wine is always interesting as long as it does not take away anything from something else we are trying to do better. Usually, the process starts with an evaluation of our resources and an estimate of the commercial potential. Then ensues long conversations about the pros and cons of making new wine. We then proceed with the writing of a recipe and create a prototype. It may take several years to get the wine right before we bottle it.
As a winemaker, what are the results you look for while making a wine? Where do you draw inspiration from while making a new wine?
I truly believe in continuous improvement and in writing down your goals. Each one of our wines has an aspirational tasting note that we write to give us the direction; therefore, a good result would be to precisely create the wine we've set to make. We use intense benchmarking to compare our wines to others every year. That helps us understand where the market and the best producers are going, which in return generates, and conversations about how we react and improve. We would follow the same process for a new wine. The entire team is curious and eclectic, which makes conversation lively and challenging.
You have worked in the industry for over 25 years how do you think the role of a winemaker has evolved since you first started?
That is hard to answer because my responsibilities have changed, and the world of wine has changed as well. I have noticed that we now expect winemakers to do much more than making wines, including budgeting and public relations. I am not sure this is for the best, and I always wonder who makes the wine when the winemaker does something else other than winemaking.
How important is the role of a winemaker in marketing and how do you involve yourself in marketing activities?
We all must market our products – including me. I have to balance this carefully to make sure that I am not neglecting my primary job. I try to minimize my travel for marketing purposes and focus on activities where I add value. A sales and marketing person is probably more suited to sell wine than I am, but certain clients may prefer to talk to me (to their disappointment sometimes), and I want to be available for them. I always enjoy learning and interacting with customers.
What are some of the modern winemaking technology that you have implemented?
We are favoring physical treatments today compared to additives and processing aids. Therefore, we are removing certain fining agents (animal products especially – most of our wines are vegan now) and lowering the use of sulfites. Newer physical treatments include filters such as high solid filters and reverse osmosis. But what we want to do is to minimize or eliminate any input and treatments in our wines.
What results have you seen from the new technology that you have used?
The two wine filtration technologies I have mentioned have two primary objectives:
- increase yields (produce more wine from a ton of grapes), which is very important for our sustainability effort and
- reduce vintage risks (smoke impact in particular) to help us mitigate the negative impact of climate change.
There have been so many wine trends and changes in the winemaking process over the years, do you think this is a positive change?
I will let the market decide if this is positive. I prefer low-input winemaking personally and shy away from technology, although I enjoy understanding all the tools available. I am not dogmatic apart from always leaning towards making wines with the least ingredient possible. Not only do I feel that any winemaking operation takes away from quality, but I want to make and drink wines that contain few to no ingredients other than grapes and a little sulfite.
What are the challenges you face as a winemaker and what changes would you like to see in the upcoming years?
The only sizeable challenge is climate change, but this is a mighty one. We need to think about mitigation strategies for the rise in temperature and more erratic weather events. We also need to reinvent how we grow grapes, make wine, package, and sell wine completely. We have committed to halve our greenhouse gas emissions by 50% by 2030 and eliminate them by 2050. It is a daunting mission, especially competitively, when not everyone is trying to do this.
What are your plans for Crimson Wine group and where do you see it in 5 years?
I see us farming the same land and making better wines that are even more recognized by the trade. I see us labeling all our wines vegan, adding ingredients to our labels, and having significantly reduced our carbon footprint. I also see us as an employer of choice for young wine professionals that are looking for a thoughtful company to work for that is quality oriented, inclusive, and progressive.
What piece of advice would you like to give to the audience?
Use your purchasing power to select companies you want to see grow and be careful of marketing gimmicks and greenwashing. If you have any questions or thoughts, you can easily find me on Linkedin.
Interviewed by Durvank Naik, Content Writer, Beverage Trade Network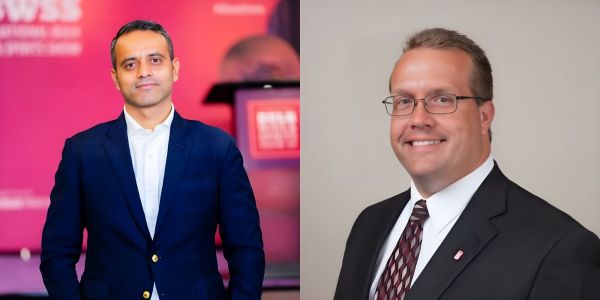 News
Attend this Q&A and insightful session on how beverage brands can develop sales processes to grow on-premise sales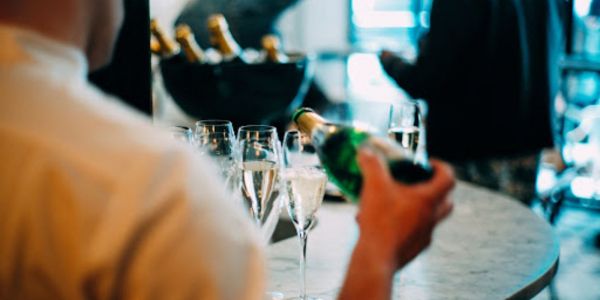 Operations and Management
Nurturing Talent and Expertise: Strategies for Retaining Sommeliers and Wine Waiters in a Challenging Wine Industry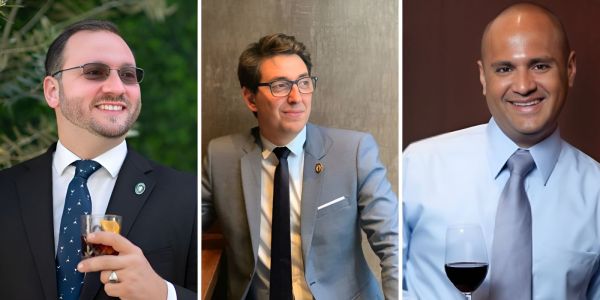 News
Sommeliers Choice Awards is pleased to share that Mark Guillaudeu MS, Jeremy Shanker, and Serafin Alvarado as its judges
South San Francisco Conference Center, 255 South Airport Boulevard, South San Francisco, CA 94080, United States
Register Now