Inside the Drinks Business with Paul Carayas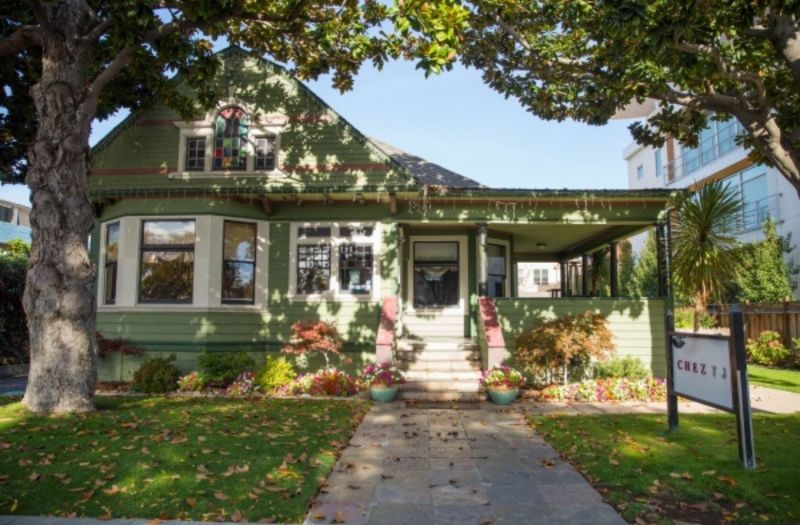 16/03/2022 Have you ever wondered what a normal day in the life of a wine director and sommelier for a Michelin-star restaurant is like? If you're trying to make a guess, let me assure you, it's not just swish-swish!
CEO of Beverage Trade Network — Sid Patel, in his interview with Paul Carayas, Wine Director and Sommelier for Michelin-Star Restaurant 'Chez TJ' in Mountain View, California, asks some of the most incisive questions that all sommeliers run into. In this interview, for the first episode of the BTN series, 'Inside the Drinks Business', Paul talks about the various challenges he comes across along with how to manage and optimize wine sales.
Giving a tour to the delightful Victorian-style restaurant — Chez TJ, Paul shares some of the everyday challenges faced at the restaurant and off-course, the tips to solve them.
Analyze the market needs
Lay an emphasis on knowing and reading your customer market before planning your day. It includes being prepared and adapting to situations like Covid, when to expect a lesser number of customers, and then placing an order accordingly.
Ensure stock availability
One of the main challenges is to make sure that the restaurant remains stocked at all times with the wines that essentially go with all of the wine pairings.
Buy the right wine and know what to prioritize
A wine pairing program drives the majority of the wine's sales. It's crucial to not only have the correct amount of wine but also the right wine. Understanding your wine program and your wine sales helps you know which bottle a customer is most likely to order. This in turn will make your wine pairing program profitable.
[[relatedPurchasesItems-41]]
Steer clear of over-purchasing
While ensuring stock availability, it's always advised not to over-purchase in expectations to meet a particular sale or financial goal, especially when the sales go down. Always know what's selling and what's not.
On-floor challenges
Writing down things for the course and making sure to not pour your wine too early or too late are some tips that come really handy. It helps to abate the on-floor challenges and deliver a smooth customer experience.
Create an emotional experience
Engage a customer in an extra little story about the wine, its produce, and what makes it special. Concurrently, do not go too far trying to build a rapport and telling too much about a certain wine. Gauge your customer's interest and then give information.
It's Not About Selling, It's About Letting People Buy
Talking on a personal note, Paul describes wine sales as not just selling but giving his customers a choice to buy. As a sommelier, your goal should be to make your customer happy. You should begin by asking them qualifying questions, such as — what do they prefer, France or Italy, do they prefer a light wine or a heavier wine, and what is the preferred price range.
Listen to what your customer wants and then give them two or three choices but not too many. In this way, you can present your customers with tailored choices and at the same time let them buy themselves.
One of the challenges can also be — How to make wine pairing personal with a pre-fixe menu.
A customer may ask for only a particular type of wine pairing, and so, in such a situation take your time to decide. Do not rush in. Pairing is all about the components of the dish. To make an intelligent decision, it's important for you to have in-depth knowledge about the products before coming into wine pairing. Once you know the components of all your dishes and your wine program, make the pairing as correct and perfect as it can be.
Focus On Your Wine Pairing Program and Blend It With Art Of Story-Telling
No matter what's the size of your wine list, you should lay a strategic focus on your wine program. A good wine pairing program, in addition to being amazing, should also stand out in its products and its understanding. Differentiate yourself not only with good products but also with good knowledge. Concurrently, focus on making your wine program as profitable as possible.
Celebrate that glass of wine by sharing a story. Story-telling is not just a good marketing strategy, it's about being remembered. You are creating an emotional experience for your customers and are also bridging the gap between the wine producers and their consumers by giving them a sense of place.
Paul Carayas quotes — "I travel with my glass, with what's in my glass, and with what's around that."
Delivering A Consistent and Perfect Service
The magic of food and wine is elevated with a consistent, detailed, and efficient service. While serving, look out for the things you should avoid and follow.
Approach the table with a welcome and show interest.
One of the things to avoid can be, to refrain from addressing your customers with dialects such as 'sir', ma'am, or 'guys'. Prefer making more gender-neutral addresses and requests.
Carry a professional and poised style while interacting with your customers.
Follow an open-hand service method and serve in a clockwise direction.
Know your glass and pour size, and keep a pour count.
Be seen and not heard.
Delivering on these lines of methodical service and combining it with your presence of mind, reading the customer's body language, and then giving a quick and effective response, together provide an elevating experience. Be consistent and perfect every single time.
And if you don't know an answer to a certain question, do not give a confused reply. Take your time, find out the answer and then speak confidently. Maintain the integrity of your program and do not misrepresent anything at all times.
Stress Is Rewarding
Stress comes inevitably with the responsibility of giving an absolutely perfect service each and every time. But only when this experience is consistently delivered, will you then become a Michelin-worthy restaurant.
A piece of advice to young sommeliers aspiring to become wine director and Michelin Star from Paul Carayas — "Goals are great but be flexible. Opportunity and chance only happen when you are prepared. Be humble wherever you are. It's a journey, not a destination. Expose yourself to this industry. The more you talk to people the more you become known. Networking is an investment."
Article by Aanchal Sharma, Content Writer, Beverage Trade Network
Header Image Source: Palo alto online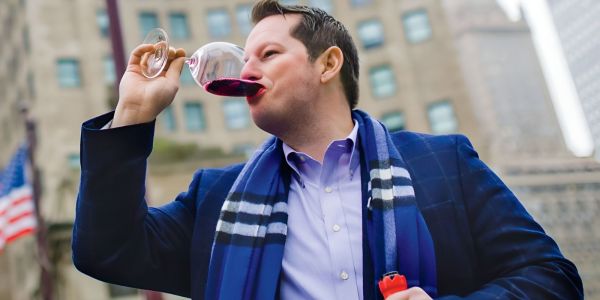 Interviews
Jon McDaniel on what makes a great sommelier, how sommeliers can create effective wine programs and how they can improve wine sales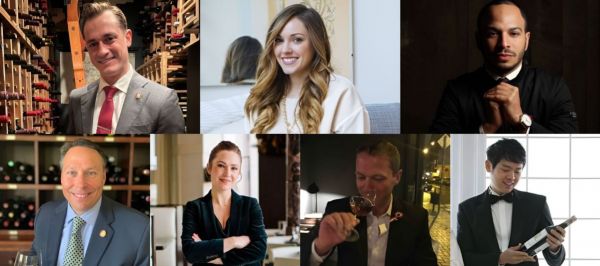 News
Top master sommeliers, sommeliers, wine directors and on-premise buyers of USA will gather in Chicago to judges wines at the 2024 Sommeliers Choice Awards, a leading wine competition benchmarking wines for on-premise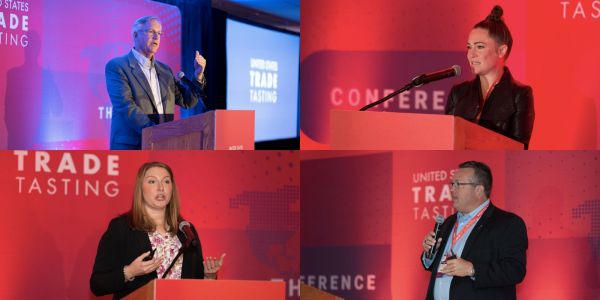 News
Mark Braver, The Fifty/50 Group; Michael E Klauer, Momentum Beverage Team: Jeremy Kruidenier, Wine and Spirits Distributors of Illinois and more take the stage at USATT 2023