David Forer MW On Communicating Your Wine Brand Smartly!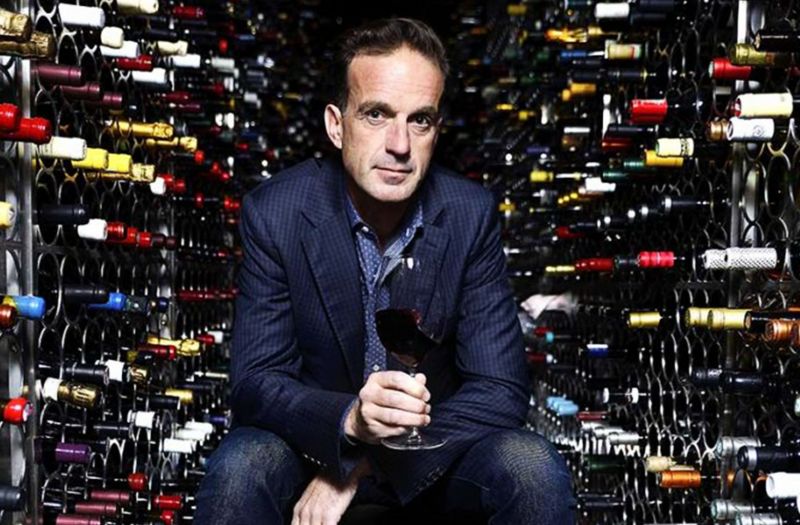 13/01/2022 Sid Patel engages in a conversation with David Forer MW, who gives us insights into building the branding strategy for your wine brand.
David Forer was born in England and grew up in Canada. He lived in San Francisco for 20 years, where he became a Master of Wine in 2017. A few years back, he moved to Barcelona to get close to the Old World side of wines and bring innovation in the different segments of the wine industry. He is the co-owner of two wine brands in Priorat - Vinos Forer Massard and Clos Salance. He works on developing corporate strategies for new and existing wine brands.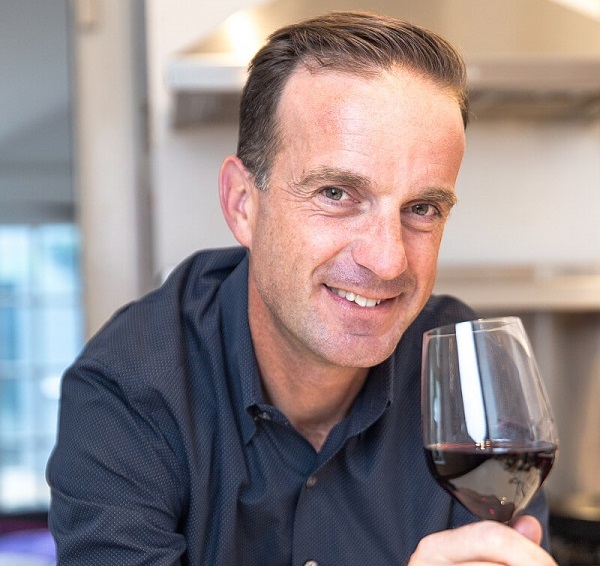 David Forer, MW; Image Source: Cult Wine Book
Launch Strategy for a New Brand
Before you start your wine brand, it is important to understand what branding is.
Branding defines the purpose of the existence of a brand. It is long-term and has a future impact on the company. Thus, it defines the vision of the company. In technical terms, it is macro and includes the beliefs, culture, and values of the company. It defines the trajectory by answering which direction the company is headed in and why is the company trying to go there? It builds the loyalty of a company by giving a reason to people to connect with it and finally, it creates value for the company by understanding the impact of the company. Overall, branding revolves around every 'Why?'
Once you understand the meaning of branding, it is time to ask yourself these four questions which will help you in understanding and building your brand.
1. Why do I want to start this company?
2. Why am I making this new wine?
3. Who is my consumer?
4. Why will my consumer buy this wine?
Once you can answer these questions, you will be able to build the Mission, Vision, and Values of your company. It is important to follow a systematic approach to build your brand or you might lose what you are trying to convey to your consumer. The following steps will help you in building a launch strategy for your company.
1. Start with building your Mission, Vision, and Values
The Mission statement of the company states the purpose for its being. The Vision statement defines what the company wants to achieve in the long run, which may be in a time frame of five to ten years or sometimes even more. The Value statement is the expression of the main priorities and values of the business and acts as a moral foundation for the company.
2. Build the 3 Parts of your Brand - Brand Story, Brand Message, and Brand Personality
A concrete mission, vision, and value statement will form the fundamentals of the brand and help you build the story, message and personality of your brand. The Brand Story is a cohesive narrative that will encompass the facts and feelings that are created by your brand. It helps you to connect with the consumer. The Brand Message is the underlying value proposition that is conveyed through your brand and the language used in your content. This is what enables your consumer to relate to your brand. Finally, Brand Personality refers to a set of human characteristics that are attributed to a brand name. These are a consistent set of traits that keeps you connected with a specific consumer segment.
3. Establish Your Brand Logo and Brand Identity
Once your Brand's story, message, and personality are in place, it won't be difficult to establish a logo and image for your brand. A brand Logo is a symbol, emblem, graphic mark, a stylized name, or a combination of all of them used by the company. This allows the consumer to recognize and identify your brand and your brand's product. Brand Identity is the visible elements of the brand that include color, design, and logo and that allows the consumer to distinguish your brand from the others.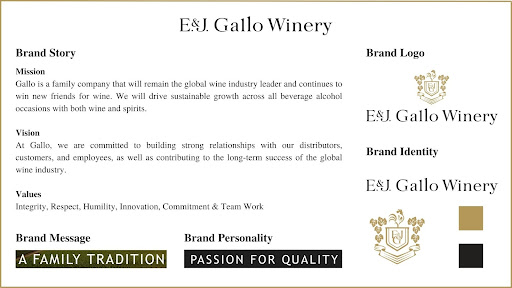 Adapted from E. & J. Gallo Winery Website, E. & J. Gallo Winery
Now that you have built the most important parts of your brand, it will help you stay on track, stay consistent and make your future work simple by helping you define the target consumer. It will be easier for you to explain your brand to someone or train them. It even benefits the distributor by allowing them to understand your brand better.
Creating Excitement in the Consumer to Purchase Your Product
Another crucial role branding plays is by creating excitement within your consumers to purchase your wine. This is another important aspect as this will help you understand your target consumer better and build a loyal customer base as well. It is essential to convey your brand story and message to your consumer instead of the distributor. Thus, to build a strong brand image for your consumers, you have to directly communicate your brand story to them and skip the distribution chain aspect. A few examples of how you can do this is by:
1. An interactive website that talks about your brand and conveys your brand message directly on the opening page.
2. Targeted social media posts including high-quality images, information about the winery, reposting content posted by your consumers, etc.
3. A number or an email address where people can contact your winery and are given a timely response. If you are reaching out to the consumer on time, they will remember it and may turn into loyal consumers eventually.
4. Winery visits and tours to let them experience what they are buying and drinking
5. Wine Club Memberships that will help you to build a loyal customer base, understand your consumers and their demands.
These few examples are necessary to practice to understand your target consumer, their changing consumption patterns, to engage the consumers with your brand, and to connect with new consumers. Not only consumers, but these are also important for your brand to sustain its revenues.
Sustaining Your Consumer
A brand can only be successful if it has a loyal consumer who keeps coming back to it. To sustain your consumers, it is important to connect with them and understand their demands. Thus, it is important to be involved in market research and consumer demands every quarter. This will not only help you to understand what your consumer wants but also allow you to build a strong brand image in the market. A very interesting example of sustaining a consumer was shared by David Forer.
He mentions that Supermarket sales of wines have been the most successful in the US and a brand that has been very prosperous in this is E. & J. Gallo Winery. Gallo pays utmost attention to its consumers in terms of the style of the wine, packaging, and price which has made them immensely successful. If they have a certain wine that has been successful, they will test it with the consumers and in the marketplace. They will then slowly expand the horizontal production of it. E.g. If they are selling a Cabernet, they will then introduce a Merlot and slowly introduce another White and so forth. Thus, they know how to sustain their consumer by constantly tweaking, listening, and adapting to their demands and thus gaining a loyal customer.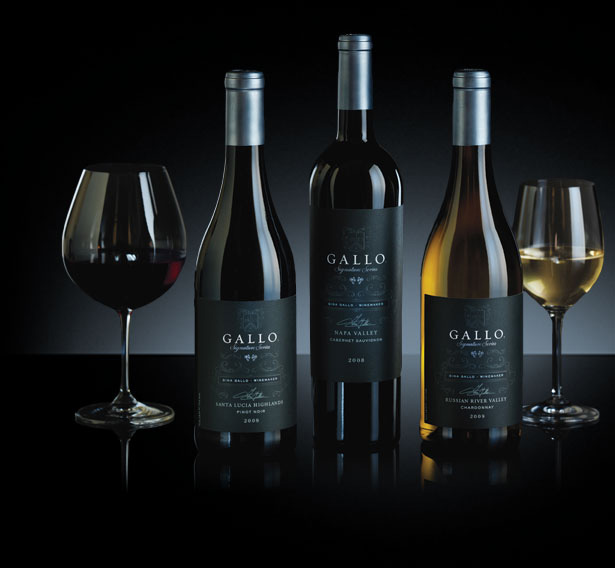 Signature Series of Gallo, Image Source: Gallo Signature Series
Maintaining a Consistent and Powerful Brand Message
While communicating your brand to your consumer, it is important to keep the message that you are conveying consistent and powerful. Here are a few tips shared by David Forer MW on how to build and maintain a powerful brand message.
1. Be true to yourself and be honest with what you want from your brand
2. Go step by step to build your brand
3. Figure out your competition and learn from them
4. Don't just follow the path everyone is following, be unique so you can stand out and are heard by your consumers
5. When you are in the process of building your brand message, come out of your bubble and take the opinions of others outside your company. Focus on consumer testing and market research. Say those words to a regular person and take their honest opinion.
To conclude, everything lies in the WHY? Building a brand is not difficult when you know the 'why' to your every question. Be it the harvesting of your grapes or your winemaking, when you have an answer to 'Why you want to do this?', everything will itself fall in place.
The Wine Whiskey Weed Show is Beverage Trade Network's daily podcast about the alcohol beverage and cannabis industry. It provides actionable insights to all kinds of professionals in this industry. It features some of the most successful people from the Industry, talking about some of the most important issues faced by the businesses, and how to tackle them.
Header Image Source: The Wine Whiskey Weed Show on Soundcloud
Episode 19: Craft You Communication and Branding Strategies - David Forer MW
Article by Shreya Kohli, Beverage Trade Network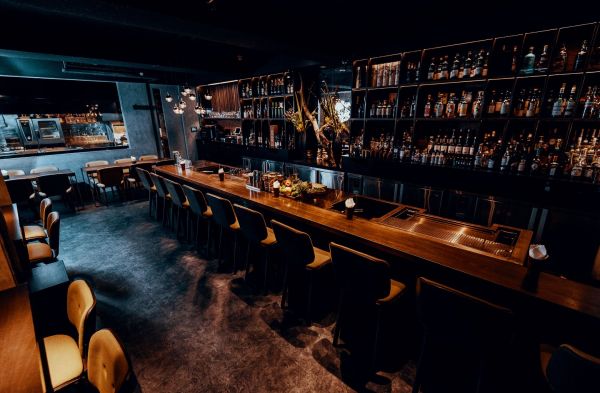 Insights
Increase your wine sale in your restaurant by understanding your guests and offering them a memorable experience.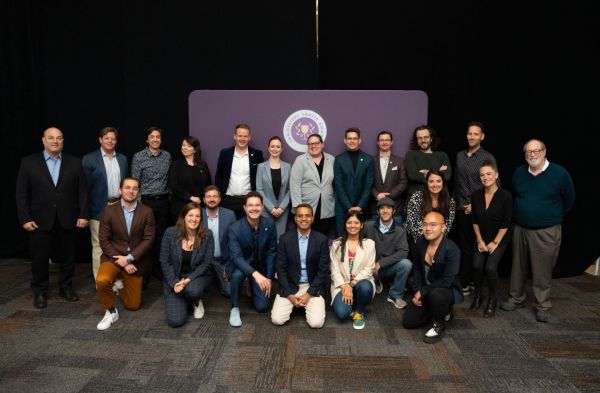 News
The highly anticipated winners of the 2022 Sommeliers Choice Awards are out now!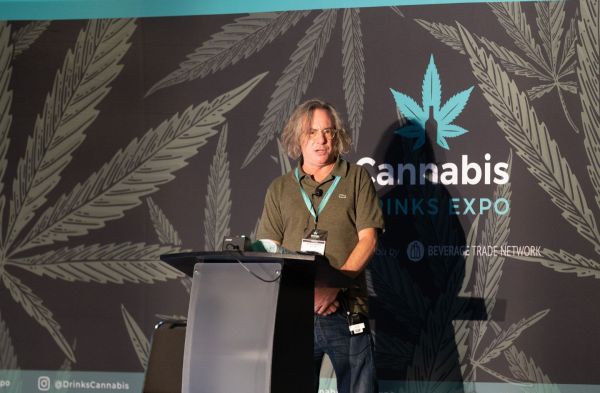 News
The 2022 Cannabis Drinks Expo will help you find cannabis brands and suppliers serious about building their business in this category exhibit.