In Conversation With Peter Marks MW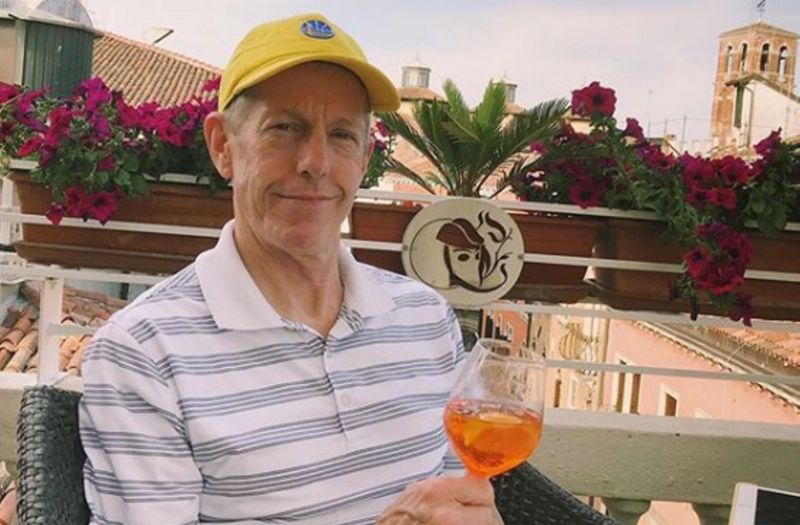 09/10/2019 Peter Marks MW shares with us his wine story and experience in the wine education industry
"Education is the passport to the future, for tomorrow belongs to those who prepare for it today" - Malcolm X.
Before entering any industry, it's important to be skilled and educated the right way in the given sector, and the wine industry is no different. Wine education is a huge part of entering into the wine industry, stay there, and grow along with the world of wine.
The Napa Valley Wine Academy, known as "America's Premier Wine School" - is one of the best in the world to pursue wine education.
In talks with Editor of Sommelier Business Magazine is Peter Marks MW, Partner & Vice President at Napa Valley Wine Academy. Marks plays a huge role in building and growing the Academy and curating new course content and Masterclasses at the Napa Valley Wine Academy.
Peter shared with us his experience in the wine industry and as Master of Wine, insights on wine education, and also gave tips and tricks for those looking to enter the industry.
Tell us a little about yourself and your journey in the Wine industry. What inspired you to get into the wine industry?
After graduating from college, I worked in the restaurant and food service industry as a chef and manager for 5 years in Northern California. This was during the late 1970s when the wine boom began (e.g. the Judgment of Paris in 1976), and I started taking wine classes, visiting wineries, and visiting my college roommate, Rob Davis, who was the winemaker at Jordan Winery. I loved hanging out with Rob and learning from him. In the restaurant business I was working late nights, long weekends and holidays and one day I saw a job opening for a wine retail manager and jumped at the opportunity. Wine is a food, which I always loved, and I found I really enjoyed wine retail plus I no longer had to work late nights or holidays.
What inspired you to get into the education sector of the wine industry?
Over the years I've always felt a need to do something meaningful, to help others. I've often struggled with the fact that the importance of working in the wine business pales in comparison to being a doctor, nurse, fireman or schoolteacher. Plus, we're promoting a beverage which can have deleterious effects on many people, especially when consumed in excess. Yet on the other hand, wine is much more than just an alcoholic beverage. It has a history, culture, agricultural importance and the ability to connect people in today's busy, high-tech, and often anti-social world. There is a positive benefit to wine, and if I can help share this good news, then there is some meaning in what I do. That is why I teach.
You're completely into wine education. For someone looking to enter the wine industry, what would be one of the first certifications you would recommend them to go for?
If I had to pick just one, it would be the Wine and Spirit Education Trust (WSET) courses. The WSET is the world's largest and most respected wine education/certification body. There are other certification opportunities such as the Court of Master Sommeliers if you're interested in working in hospitality, or Society of Wine Education if your plan is to be an educator, however the WSET covers all aspects of wine and is invaluable to anyone interested in furthering their wine career in any capacity. That's why I'm so lucky to be working for the Napa Valley Wine Academy who were awarded the WSET Global Educator of the Year in 2016.
What's one tip you would give someone studying for a wine certification?
Enjoy the journey while you work through the challenges. Learning about wine can be overwhelming, however if you enjoy the journey while acknowledging that you can never know everything there is to know, you'll find studying more rewarding. In fact, I often say the biggest lesson I learned in becoming a Master of Wine is that wine can never truly be mastered. There's more than any one person can fully comprehend, plus every vintage brings different growing conditions, new regions, many unique styles, and the list goes on. You'll never be bored while learning and that's the fun part!
What made you go ahead for the Master of Wine title?
As a competitive distance runner in college, I always had the urge to excel in whatever I did. In 1993 the Institute of Masters of Wine offered their first education seminar in the US. I applied on a whim, thinking I'd never get in, but little did I know that they would probably would have taken anyone that first year willing to pay the seminar fee! Once accepted I was hooked. I love learning about wine, and I had decided that I wanted to make wine my career. I believed the MW title would open doors for me in the wine industry, which it did beyond my wildest dreams. Little did I know how hard the journey would be, but the rewards are amazing, and even if I didn't pass, I made many lifelong friends that made the journey incredibly valuable.
---
Looking to write about wine? Click here to hear from Karen Mcneil on how to write about wine
---
What does it take to get the Master of Wine title?
Once you are accepted into the program, you must complete a two-year study program before sitting for the exam. The MW exam is three-fold. Candidates must first pass the theory and the tasting exam. The theory exam comprises five 3-hour written papers covering viticulture, vinification and pre-bottling procedures, the handling of wine, the business of wine, and contemporary issues. The tasting exam is also written and includes three 12-wine blind tastings, each lasting two and a quarter hours, in which wines must be assessed for variety, origin, winemaking, quality, style and commercial position. Lastly, once a pass has been achieved in both the theory and tasting, the candidate must write a research paper. The research paper is an individual project on a topic chosen by the candidate, resulting in a piece of work of between 6,000 and 10,000 words.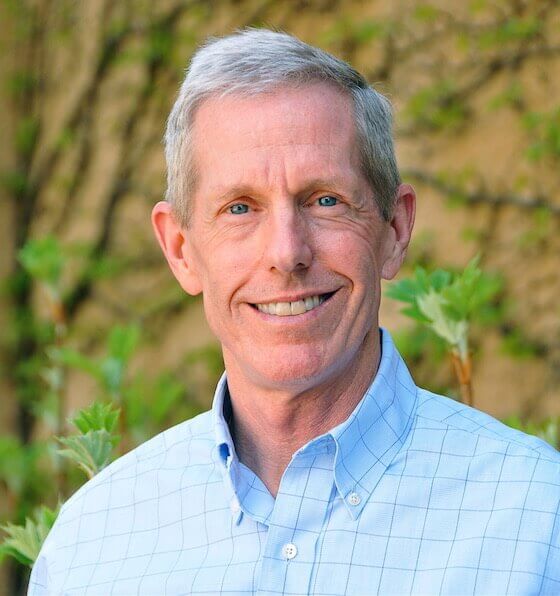 How did you go about your Master of Wine Journey? Any tips for new entrants?
Studied. A lot! I was fortunate to attend UC Davis and although I didn't major in viticulture and enology, my nutrition and food service management major helped me understand the science behind wine. I also took a couple of upper division vit and enology classes at Davis that furthered my interest and knowledge of wine. Nowadays many MW candidates struggle with the tasting exam. There's no shortcut to pass this part of the exam. You must practice tasting continuously. Working as a buyer in wine retail allowed me to sample wines from all over the world on a daily basis. As a result, the tasting came more naturally to me and I passed that part of the exam on my first attempt. For the theory, the breadth of knowledge required is enormous. I recommend candidates travel, read and speak to experts in their fields. You may need to focus on areas where your knowledge is lacking. I took extension classes through UC Davis in viticulture, enology and sensory analysis. I took a marketing class at a local college to help pass the business of wine paper. I was blessed in that my wine buying job took me on trips to Europe. And I read, a lot. This was long before the internet readily offered information on just about every topic, so reading books repeatedly became my bible. I relied a lot on friends, such as Rob Davis, other wine growers, winemakers, and salespeople who brought interesting wines to taste and lessons to be learned, and other MWs, especially my mentor Joel Butler, one of the first Americans to earn the MW title. In addition, the right study partner can make the journey more manageable. I wouldn't have passed if it weren't for my study partner, DC Flynt MW. We used to fax each other practice tasting notes and essays - again, this was before the internet! We also supported each other emotionally when the going got tough. Lastly, the support of family and friends is a must. I wouldn't be where I am today if it wasn't for many friends and a supportive wife, who did the heavy lifting at home, took care of our young daughter, and wouldn't let me forget that I could do this. She calls herself a MWW – Master of Wine Wife – a title that is well deserved.
Over the years, what has been one wine that you've had that has stood out the most to you? Where was it from and what's the story behind it?
I guess everyone has that "one wine"! For me it was a 1971 Hanzell Chardonnay which I had in 1979. At eight years of age this wine was amazingly beautiful and because it was enjoyed with someone I was falling in love with, it made the moment magical and memorable. To this day, it demonstrated to me how good California wines can be and given the right conditions, how remarkably well they can age.
And lastly, what is Peter Marks drinking at the moment?
Today is the 30th anniversary of the first date with my wife, thus I'm enjoying a delicious bottle of bubbly. Champagne Palmer Brut Reserve to be exact. 30 years ago, I took my future wife to a concert and packed a picnic, including a bottle of Sauvignon Blanc which I thought she'd like. On the drive to the concert venue, she said she didn't care much for Sauvignon Blanc, but she loved Champagne. So you live and learn, and fortunately it worked out great for me in the end. You never stop learning!
Catch up with Peter Marks MW on Instagram!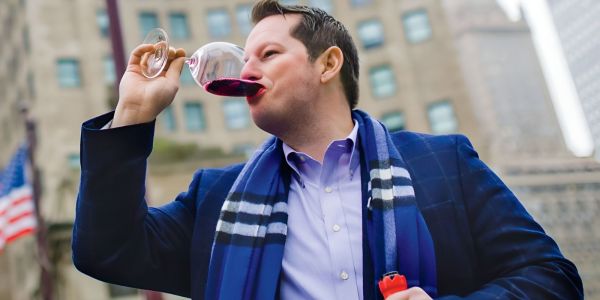 Interviews
Jon McDaniel on what makes a great sommelier, how sommeliers can create effective wine programs and how they can improve wine sales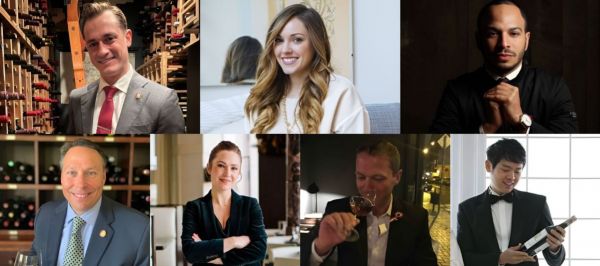 News
Top master sommeliers, sommeliers, wine directors and on-premise buyers of USA will gather in Chicago to judges wines at the 2024 Sommeliers Choice Awards, a leading wine competition benchmarking wines for on-premise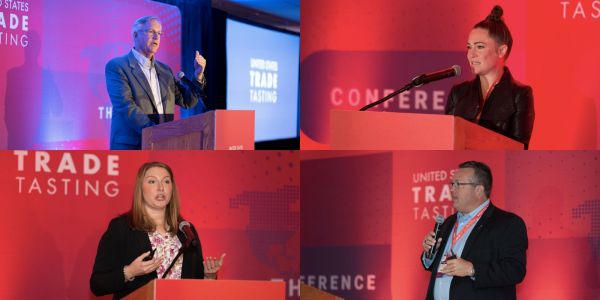 News
Mark Braver, The Fifty/50 Group; Michael E Klauer, Momentum Beverage Team: Jeremy Kruidenier, Wine and Spirits Distributors of Illinois and more take the stage at USATT 2023