Wine Selection: Menu Compatibility, Price Points, Brands and Caliber of Selections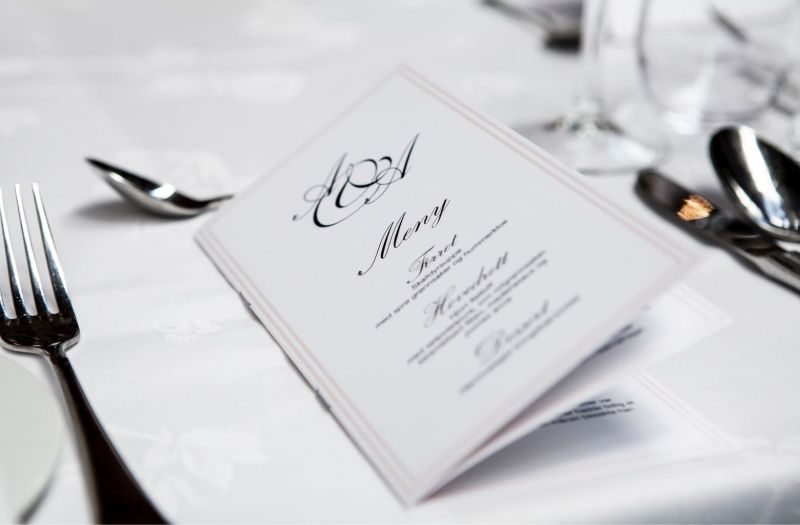 07/01/2020 Extravagantly long wine lists are now out of vogue, replaced by more concise, pared-down lists.
Selecting wines for a restaurant wine list has changed a lot, even in the past ten years. For example, extravagantly long wine lists are now out of vogue, replaced by more concise, pared-down lists. Moreover, younger millennial drinkers are no longer looking to order the same wine every night – they are much more experimental, and as a result, expect restaurant sommeliers to be equally experimental. That leads to a number of important decisions that sommeliers must make when it comes to menu compatibility, price points, brands and calibre of selections.
Menu compatibility
The starting point for great wine selection is with your food menu. The guiding principle should be that every single wine on your wine menu is capable of pairing with at least one main course on your food menu, and preferably, more than one. By thinking primarily in terms of food-wine pairings, you can start to eliminate some wines that might be perfectly good wines, but simply are not standouts when it comes to complementing meals on your menu. One important factor to keep in mind, then, is versatility. In other words, how well does a wine work with the various dishes on your menu? If it only pairs very well with 1-2 dishes, then you might want to reconsider making it a core wine selection.
And, of course, you will need to think in terms of the entire menu, and not just the main courses. Thus, you will need to allocate at least one wine on your wine list that could also work as a dessert wine, and at least one sparkling wine that works very well with celebrations and yet is full-bodied enough to pair along with food. At the average restaurant, 60% of the wine list is comprised of red wines, 28% of white wines, and then another 10% of dessert wines and sparkling wines. That leaves you room to add a wine like a rosé that might cut across two or more categories.
Price points
Just as the right mix of versatility is required when it comes to menu compatibility, a similar amount of versatility is required when it comes to price points. There are two broad classes of prices to take into account here. The first is the pricing of your by the glass wine program, and the second is the pricing of your by the bottle wine program.
For the by the glass program, the standard rule is that the cost of a wine by the glass should be the same cost as a bottle of that wine when purchased at wholesale. Thus, if your restaurant paid $10 for a bottle of wine, then you should be charging customers $10 for that glass of wine. Moreover, the average range of wine sold by the glass is $8 to $15. You probably won't be able to find wines much cheaper than $8 per bottle for your by-the-glass program, and customers probably will not pay more than $15 per glass.
For your wine by the bottle program, the markup can be as much as 4X the price paid at wholesale. Thus, if your restaurant buys a bottle at $10, it can theoretically sell it for as much as $40 when it appears on your wine menu. You will want to have wines at a variety of price points, however, in order to appeal to as many customers as possible. The general rule here is that most bottles should be priced in the $30 to $50 range, with a few high-end options available as well. Of course, a lot depends on your geographic location and your clientele. In a busy New York City restaurant, being able to find a bottle of wine priced at the lower end of that range might be harder than you think.
Brands
Today's wine drinkers are a lot more brand-conscious than you might think. Even the casual wine drinker is aware of national brand names like Mondavi. And now, with the rise of private label brands like 19 Crimes and Dark Horse, it's becoming more and more common for these brands to start showing up on wine lists.
With brands, one factor that you will want to keep in mind is the ability to tell stories about the types of wines you are putting on your wine list. It could be the case, for example, that you don't want any large, national brands on your wine list, and would rather this list include names of small-scale producers. Or perhaps only producers located within a certain geographic area. And don't forget – the concept of "brand" can extend to a certain wine region as well. That helps to explain the phenomenal success of some wines – think Spanish wines from Rioja – that owe much of their popularity to the ability of a wine region to brand itself. For example, if you tell a restaurant patron that a wine is Tempranillo, you might not get a reaction. But if you tell him or her that the wine is from Rioja, you will likely get the order.
Calibre of selections
It almost goes without saying that every wine on your wine list should be of exceptionally high quality. Today's wine consumers are more sophisticated than ever before – and also just one touch away on their smartphone from discovering much more about a wine than anything that you might be able to include on your wine list. However, you should not always equate "highest quality" with "highest price." Savvy sommeliers will taste every selection they make. It could well be the case that a $10 bottle of wine tastes better than a $12 bottle of wine.
There is no perfect formula or solution for coming up with a wine list that sells. However, by keeping in mind important points about menu compatibility, price points, brands and calibre of selections, you can create a great wine list that optimizes both breadth and versatility. The ultimate test, of course, is whether customers are regularly ordering your wines. If they are, it means that you have mastered the process of wine selection.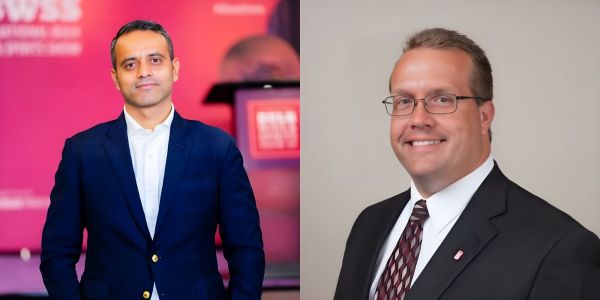 News
Attend this Q&A and insightful session on how beverage brands can develop sales processes to grow on-premise sales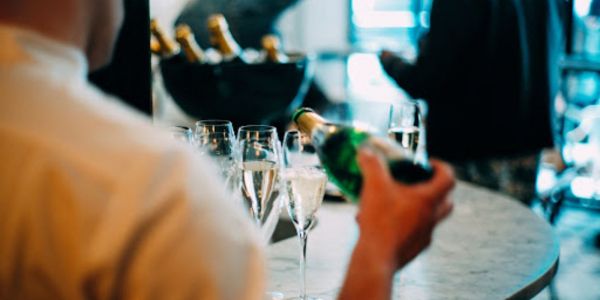 Operations and Management
Nurturing Talent and Expertise: Strategies for Retaining Sommeliers and Wine Waiters in a Challenging Wine Industry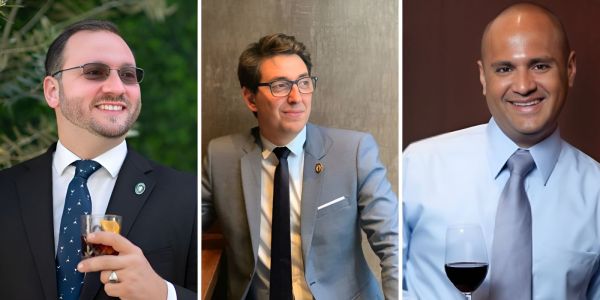 News
Sommeliers Choice Awards is pleased to share that Mark Guillaudeu MS, Jeremy Shanker, and Serafin Alvarado as its judges
South San Francisco Conference Center, 255 South Airport Boulevard, South San Francisco, CA 94080, United States
Register Now