Meet The Superwoman Of California Winemaking: Maggie Kruse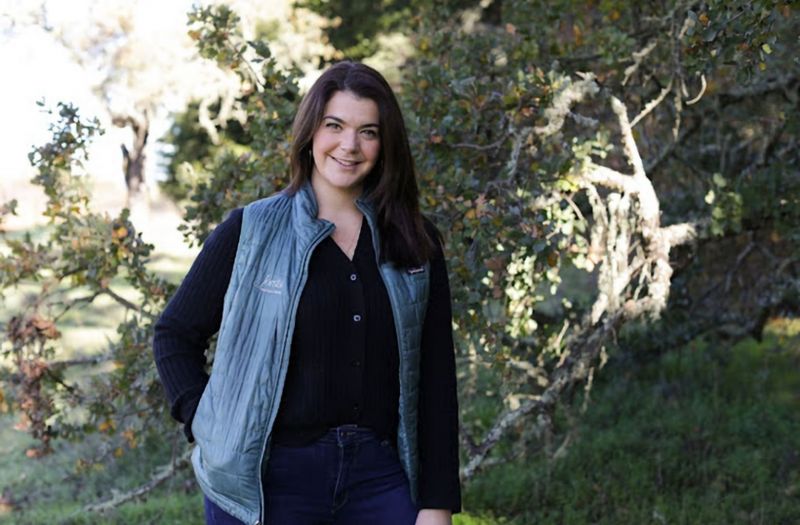 22/03/2022 Jordan Winery's Head Winemaker, Maggie Kruse is the second winemaker in Jordan's history. Check out what she has to say about decades of fermenting wines in the Alexander Valley.
Born and raised in the city of beers - Milwaukee, Maggie Kruse has always been fascinated with the science of fermentation. Her father served as a U.S. Navy officer before working as a brewer at Miller Brewery Company. Maggie grew around her parents' love for wine and frequent wine vacations which sparked her interest in winemaking, eventually studying viticulture & enology at the University of California, Davis. She juggled between studies and internships during her college resulting in her first harvest as an intern at Clos La Chance Winery. After graduating she started her career with J Vineyards & Winery as a Lab Technician before joining Jordan Winery in 2006. With a strong work ethic and passion for fermenting wines, she was promoted to Head Winemaker in 2019. She has been associated with Jordan Winery for over fifteen years and currently oversees every aspect of winery management and creates some of the best wines in California. Take a look at her inspiring journey where she talks about her winemaking style and awesome vintages.
[[relatedPurchasesItems-41]]
Tell us a little about yourself? How did you progress into this role?
I am the Head Winemaker at Jordan Vineyard & Winery. After graduating from UC-Davis in 2005 with a bachelor's degree in viticulture and enology, I worked for J Vineyards & Winery in the Russian River Valley, before transitioning to the laboratory at Jordan. I had worked closely with long-time Winemaker Rob Davis on wine quality improvement programs initiated by John Jordan, fine-tuning barrel sourcing, cork selections, and the bottling process while Davis focused on locating even better vineyards for grapes. After being promoted to assistant winemaker in 2009, I began overseeing all aspects of barrel ordering, cork quality control, and bottling, as well as managing the cellar work.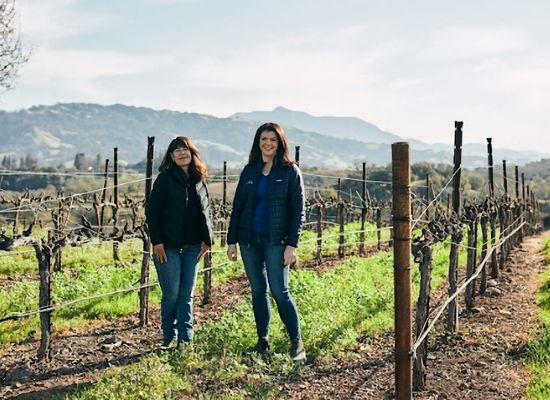 Maggie Kruse and Dana Grande at Jordan Vineyard
What does your typical day look like at Jordan Vineyard?
As a winemaker at Jordan, I oversee all aspects of managing the day-to-day operations in the cellars, including quality control experiments, fermentation monitoring, tank, and lot organizing, selecting and inspecting barrels, blending, batonnage, selecting corks and bottles, bottling and labeling. I work closely with Dana Grande and Brent Young on guiding the grapes from the vineyard to the winery. My dedication to quality has taken me to Portugal several times to learn about cork-making and to the forests of France to study barrel-crafting.
According to you, what makes a great wine? What are the key things you focus on while fermenting your wine?
In Jordan, we are best known for three things: Cabernet, Chardonnay, and Hospitality. This focus allows us to maintain our extremely high standards of wine quality and value, while still exploring ways to improve our wines, our guest experiences, and our culture year after year. Although we've focused on making just one white wine and one red wine since the 1970s, we believe every vintage should be better than the last, and we spare no expense in that pursuit.
What role do you think Distributors and Retailers play in the development of a brand? How do you think they can help you to increase sales and how can you work with them to innovate and expand?
We rely heavily on our trade partners to make sure Jordan wines are available to customers nationwide and internationally. Our consistency has allowed us to stand out over the years. Distributors and retailers are familiar with Jordan and can trust that our wines maintain a high level of quality and ageability year after year.
What does Jordan Vineyard's DTC (Direct To Consumer) channel look like? Can you give us a brief overview of it? What are the different avenues of DTC sales?
Maribel Soto oversees all of our DTC and Estate Services. Our direct-to-consumer channels include our website and social channels, as well as all of our in-person and virtual tasting experiences and events.
Tell us about your sourcing and your quality control mechanism.
We choose to grow our chardonnay grapes in the Russian River Valley in western Sonoma County, where the cool climate, coastal fog, and gravelly soils along the river allow us to emulate the crisp stone fruit, bright acidity, and lingering minerality found in our inspiration wines—the great white wines of Burgundy's Côte de Beaune region in France.
Our Bordeaux variety grapes (cabernet sauvignon, merlot, Petit Verdot, and malbec) are grown primarily in northeast Sonoma County's Alexander Valley, where the warmer climate, mountains, and rocky soils combine to create the ideal environment for growing silky red wines that honor the First Growth Bordeaux of France. We have been farming grapes in Alexander Valley since the planting of our first vineyard in 1972, and we've been working with our family of grape growers for almost as long.
Most vintages require some sort of sacrifice to make a wine of greatness. Every year, we purchase about 10 percent more fruit than we will need, so there's a cushion against quality variances. Because we pay our growers above industry standard, the only financial sacrifice is ours. We might make less wine in some vintages, but quality always comes before quantity in Jordan.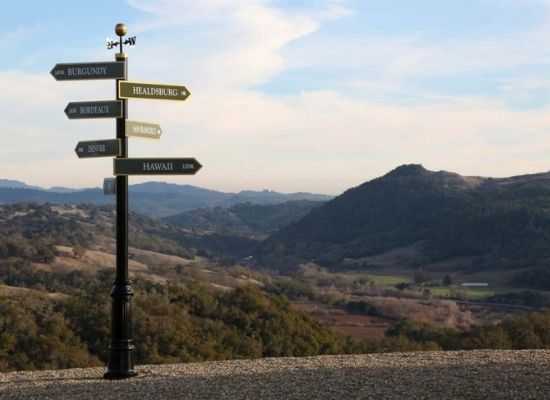 Beautiful view from Jordan Vineyard; Source: Jordan Winery
What are some of the recent upgrades and innovations in terms of technology in the winery? What do you think are some of the upcoming innovative wine trends in the market?
It is unusual for a winery to have such continuity with winemakers. Being the second winemaker in Jordan history, I appreciate the consistency of the Jordan style and understand how things have been done in the past, so I'm able to implement small changes that continue to elevate the quality of Jordan wines while remaining true to the beloved style.
How do you focus on sustainability while fermenting your wines?
Jordan Vineyard & Winery is certified by the California Sustainable Winegrowing Alliance (CSWA), and all current chardonnay and cabernet grower vineyards meet third-party sustainable certification standards. We also believe that grapevines grow best when they're surrounded by woodlands and reservoirs filled with birds. That is why only 120 acres of grapevines are sparsely planted across the rolling hills of the 1,200-acre Jordan Estate, and more than three-quarters of the land has been left wild.
What is the biggest challenge you face in your role? What is the one tip you would like to give someone who is looking forward to joining the winemaking industry?
The resiliency of the wine world is something I admire. Being dependent on Mother Nature can be quite humbling. A person is never going to make a perfect choice every time. I have learned to find excitement in the unknown and learn to have fun with every curveball the weather and climate throw at us. A lot can be learned in the challenging years.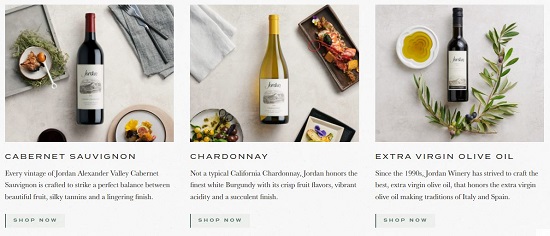 Jordan's product line, shop now at Jordan Winery
Could you tell us about the different expressions of your wine? What do you consider your flagship wine and why?
We are getting close to releasing our 2022 vintages of 2018 Jordan Cabernet Sauvignon and 2020 Chardonnay this May. The perfection that was the 2018 vintage in Alexander Valley will make the Cabernet an instant, cellar-worthy classic, while the beautiful acidity and balance we achieved with the new release Chardonnay will make for easy everyday drinking and pairing.
Interviewed By Tushar Anand, Junior Writer, Beverage Trade Network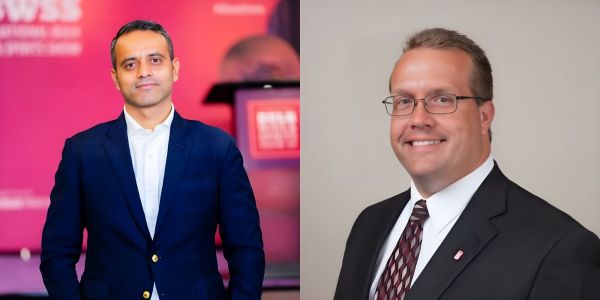 News
Attend this Q&A and insightful session on how beverage brands can develop sales processes to grow on-premise sales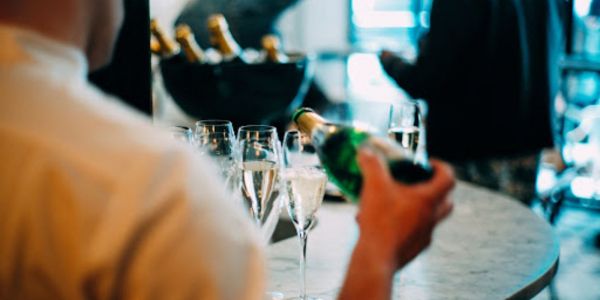 Operations and Management
Nurturing Talent and Expertise: Strategies for Retaining Sommeliers and Wine Waiters in a Challenging Wine Industry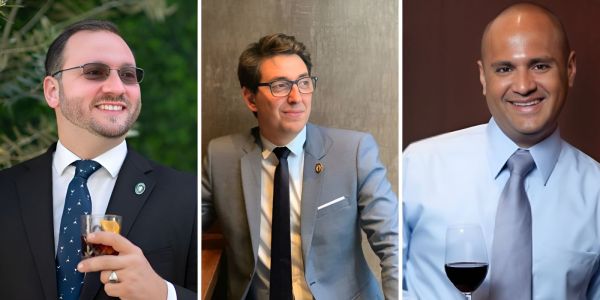 News
Sommeliers Choice Awards is pleased to share that Mark Guillaudeu MS, Jeremy Shanker, and Serafin Alvarado as its judges
South San Francisco Conference Center, 255 South Airport Boulevard, South San Francisco, CA 94080, United States
Register Now