Server Wine Training: Content, Organization and Implementation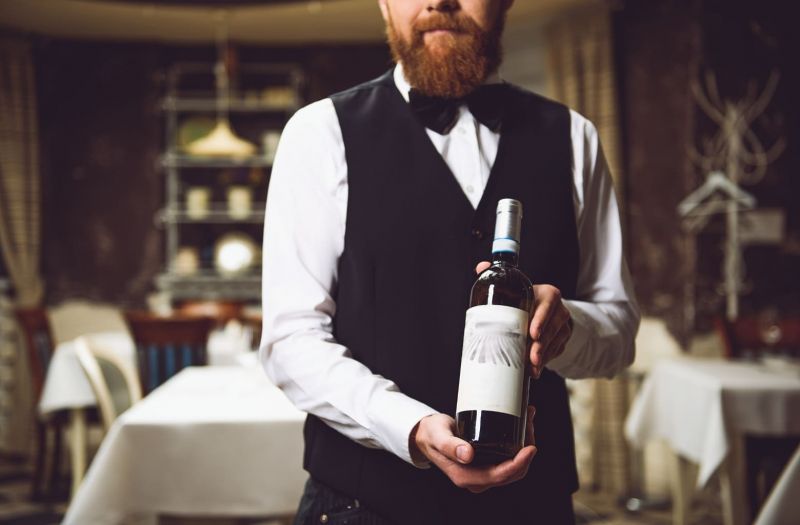 20/10/2022 Overview of the content of any server wine training program, together with its organization and implementation.
No matter how talented or experienced your sommelier might be, your restaurant is going to have trouble selling enough wine if your servers are not highly educated and knowledgeable about wine. Before they are out on the floor serving guests, they need to know a lot about wine as well as how to sell that wine effectively. With that in mind, here's a good overview of the content of any server wine training program, together with its organization and implementation.
Content
Regardless of the size of your restaurant, you will want to start with your most popular wines first. You can measure this popularity in one of two ways – the actual number of bottles or glasses ordered of that wine, or the number of questions and requests that patrons have about that wine. For example, it could be the case that a wine is from an unfamiliar wine region, lots of customers ask about that wine and how to pair it with the different dishes on your food menu – and then decide to order a more familiar wine.
Thus, you will want to think about structuring the content of your server wine training around the most popular red wines – typically Cabernet Sauvignon, Pinot Noir, Bordeaux, Malbec, and Merlot – and around the most popular white wines – typically Chardonnay, Sauvignon Blanc and Pinot Grigio. The easiest way is simply to go in order of popularity, allocating one wine for each tasting session. Servers should become familiar with general tasting notes (covering aroma and flavour), the body of the wine (heavy, medium or light), and the best food pairings for that wine. In that way, servers will be well-prepared to recommend, say, a Cabernet Sauvignon with grilled and roasted meat dishes on your menu.
The content of the wine server training should also go over factors such as typical wine descriptors that customers will use when deciding to order a wine. The most common wine descriptors are terms like dry, sweet, fruity, buttery, earthy and mineral. Thus, when customers request a "buttery" Chardonnay, servers will know exactly what they are looking for and which wine to offer from your wine list.
And, depending on the time and resources that you have for server wine training, you can also decide to cover other basics of winemaking, including terroir and winemaking technique. A general overview of different wine regions can also be very helpful. Servers do not need to memorize elaborate tasting notes for each wine that you offer, but they should be able to offer a few informed comments about wines from a specific region.
Organization
So what's the best way to organize server wine training? The most successful approach will include in-person tasting at the restaurant, followed by a minimum amount of home study. When organizing the tasting sessions at your restaurant, be sure to invite the full serving staff, and not just the waiters and waitresses taking the orders. Usually, these tasting sessions are led by either the sommelier or the wine director of the restaurant. However, you also have a lot of flexibility in involving your suppliers and distributors. Many distributors will actually welcome the chance to get in front of your staff, primarily because it deepens their relationship with the restaurant and boosts their chances of making additional sales later down the road.
In terms of self-study, the old standby approach was to give servers access to materials like The Wine Bible. But in today's digital era, it's often easier just to point servers to great online wine resources. A website like Wine Folly, for example, has a great selection of articles on "Wine Basics."
[[relatedPurchasesItems-41]]
You can think of these first two components of wine server training as the academic or theoretical part of the training. But what about the practical, day-to-day training? That's where you can ask your staff to role-play, with each server taking turns acting out the roles of a customer and a waiter or waitress. You can script out common questions in advance. These are the questions that guests and patrons are already asking, so it's helpful to have a few responses ready. Some of the most common questions asked servers include the following:
What is the driest red on your wine menu?
What is the sweetest wine on your wine list?
What is [name of grape varietal] and what does it taste like?
What is the difference between this [grape varietal] and this other [grape varietal]?
What would be a good wine the whole table could share?
By training servers specifically around questions like these, you can optimize the chances that they will be ready when the big moment comes.
Implementation
Most restaurants with extensive wine menus make server wine training a year-round practice. After all, wine lists are updated seasonally, and there may actually be quite a lot of rotation every three to six months. At a minimum, though, you should be making server wine training a key part of any new hire orientation. As soon as a new server is brought onboard, he or she should be given extensive training in all of your wines.
Over time, you will be able to spot the moments when additional server wine training might be needed for your long-time staff members. A wine list should not be a museum exhibit, and so you don't want your servers getting complacent. Plus, there are always new wine regions, new wine trends, and new wine drinker preferences to keep in mind. And, as you sign up new wine distributors for your restaurant, you will have expanded access to new resources that can help to develop your wine program, all at no additional cost to you.
Serving staff should know not just about wine, but also how to serve that wine. By understanding the optimal content, organization and implementation of a wine program, you will be able to offer your servers the very best in wine training. As your staff becomes more knowledgeable about wine, you may be pleasantly surprised at what a marked impact it is having on your ability to sell wine on a nightly basis.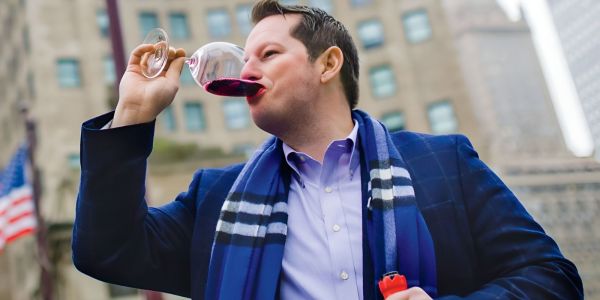 Interviews
Jon McDaniel on what makes a great sommelier, how sommeliers can create effective wine programs and how they can improve wine sales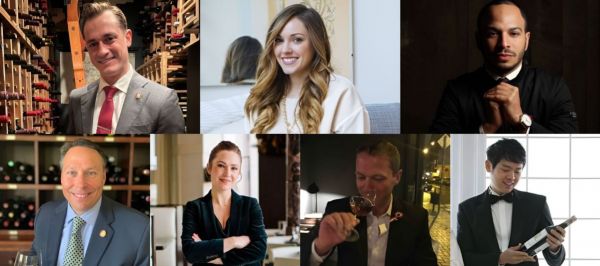 News
Top master sommeliers, sommeliers, wine directors and on-premise buyers of USA will gather in Chicago to judges wines at the 2024 Sommeliers Choice Awards, a leading wine competition benchmarking wines for on-premise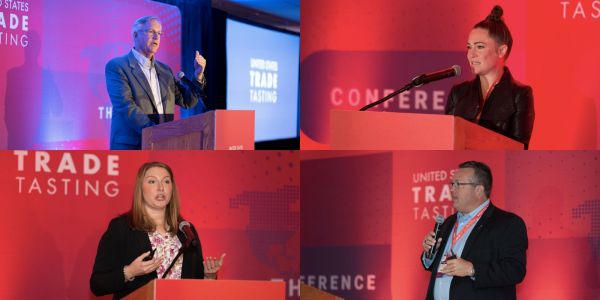 News
Mark Braver, The Fifty/50 Group; Michael E Klauer, Momentum Beverage Team: Jeremy Kruidenier, Wine and Spirits Distributors of Illinois and more take the stage at USATT 2023