The Top 5 Best Performing Business Models for Wine Bars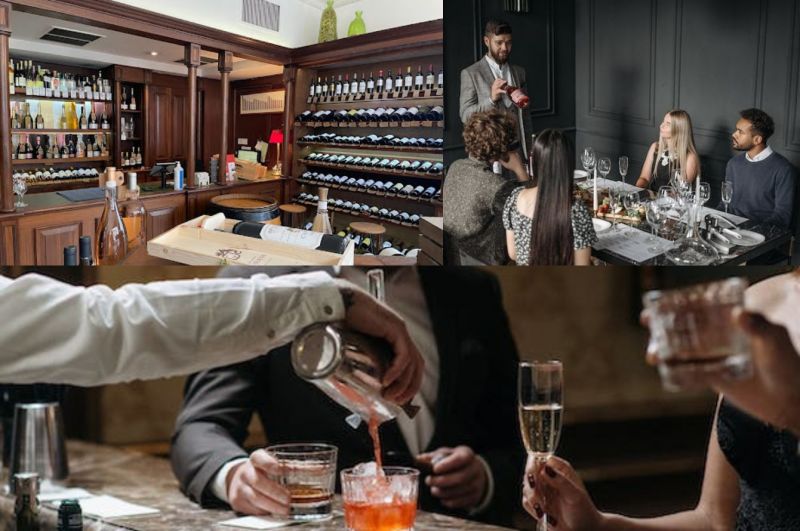 30/03/2023 Those planning to open a wine bar or already doing so should consider an adaptable business model that has specific objectives and may target specific markets.
An adaptable business model depends to a large degree on the wine bar's location. The top five performing business models may be combined in a single location, or the entire business may follow only one or two of these. This will depend on budget, labor availability, and the owner's resources, such as time.
1) The Tasting Room Model: This model offers customers the opportunity to taste a variety of wines before purchasing a bottle or glass.
2) The Wine Club/Private Club Model: Customers can sign up for a wine club membership, which includes regular wine deliveries and exclusive member events.
3) The Retail Model: Wine bars that operate as retail stores, selling bottles of wine to customers for off-premise consumption.
4) The Restaurant Model: Wine bars that also function as restaurants, offering food and wine pairings. This model is a restaurant but heavily emphasizes wine sales. It can involve more costs.
5) The Event and Private Party Model: Wine bars that host special events and private parties, such as wine tastings and wine-themed dinners.
Many wine bars combine multiple business models to appeal to a wider range of customers and generate more revenue streams. For example, a wine bar could offer a tasting room and wine club model, while also operating as a retail store and hosting events and private parties. Additionally, they could operate as a restaurant or have a food menu to enhance the customer experience. Combining different models allows wine bars to diversify their offerings and increase their chances of success and profitability. Segmenting the business model into these five types can help business owners test different strategies and also segment sales to judge profitability.
Examples of Top Performing Wine Bars
1) City Winery: City Winery is a chain of wine bars and restaurants that combines the tasting room, wine club, retail, and event models. They offer wine tastings, wine-making classes, and private events, and also sell bottles of wine for off-premise consumption. They have locations across the United States and have been well-reviewed by customers and critics. City Winery was founded by Michael Dorf to deliver a unique combined culinary and cultural experience, particularly to urban wine lovers. Each City Winery offers intimate concerts, food and wine seminars, private event spaces, upscale dining, and a fully functioning winery, hence the name. Currently, City Winery has locations in New York, Chicago, Nashville, Atlanta, Boston, Washington DC, Philadelphia, and Hudson Valley. There are also four other concepts run by the company: City Vineyard at Pier 26, City Winery at Rockefeller Center, City Winery Chicago at the Riverwalk, and City Winery Greenway in Boston.

2) Bar Boulud: Bar Boulud is a wine bar and bistro located in New York City. They offer a wide selection of wines from around the world, and also feature a menu of French-inspired dishes. They also host special events, such as wine tastings and wine-themed dinners. Bar Boulud has been well-reviewed by customers and critics and is considered one of the best wine bars in New York City. This is an example of a restaurant-oriented wine bar.
3) Sohm Wine Bar is located in New York City and is connected to the renowned three-Michelin-starred Le Bernardin restaurant. It is considered one of the best wine bars in New York City. Sohm Wine Bar is owned by Aldo Sohm, who is also the head sommelier of Le Bernardin; he is well-known as one of the best sommeliers in the world and has won several awards and recognition. He has curated an extensive wine list, featuring a diverse selection of wines from around the world, with a focus on Old World wines, and he also serves small plates and charcuterie to pair with the wine, creating a unique wine experience. He is also the author of the book "Wine Simple" which helps demystify wine for the everyday drinker.
4) 67 Pall Mall is a private members' club in London, UK. It is primarily a wine club, with a focus on offering a wide selection of fine wines to its members. The club offers access to a private cellar of over 15,000 bottles, including many rare and vintage wines, as well as a variety of other amenities such as a fine-dining restaurant, a cigar terrace, and meeting and event spaces. It is considered one of the best private wine clubs in London, and it is known for its high-end and exclusive wine selection, as well as its luxurious and elegant atmosphere. This example shows how the private club model can be successful in the high-end market and how it can attract a dedicated and exclusive customer base. Here's one great interview with Ronan
All four examples are well-known for their quality in the service, food, and wine selection and events, and have been successful in creating a unique and memorable experience for their customers.
Constructing the Business Plan
When constructing a business plan for a wine bar, there are several key factors to consider:
1) Market Research: It is critical to understand the local market, including the competition and consumer demographics. This information will determine the target market and inform decisions about the wine selection, pricing, and marketing strategies.
2) Location: The location of the wine bar is crucial to its success. It is important to choose a location that is easily accessible and features high foot traffic. The location should also be appropriate for the target market and the bar's ambiance.
3) Wine Selection: The wine selection should be diverse and well-curated, with a focus on the target market's preferences. It is important to have a good balance of different types of wine, such as red, white, sparkling, and fortified, and to offer a range of prices to appeal to a wide range of customers.
4) Food and Drinks: If the wine bar will also serve food, which is an important decision, then give careful consideration to the menu and how it will complement the wine selection. It is also important to consider the cost of ingredients and to keep the menu cost-effective.
5) Staffing: Adequate staffing is critical for a wine bar, as the staff should be knowledgeable about wine and able to provide excellent customer service. It's important to consider the cost of wages and benefits and to always budget for staff training.
6) Financing: It's important to consider the cost of starting and running a wine bar; have a realistic budget in place. This will inform the decision on how much financing is needed and the best way to secure it.
7) Marketing and Promotion: A well-crafted marketing and promotion strategy is crucial to attract customers and generate buzz for the wine bar. It should include tactics such as social media, email marketing, and local advertising.
[[relatedPurchasesItems-41]]
8) Operations and Legal: it's important to consider the regulations and compliance applicable to the wine bar and its specific location, such as liquor licenses, permits, and insurance. It's also important to have a clear plan for day-to-day operations, including inventory management and financial reporting.
Don't Forget Community Engagement Whatever the Business Model
Community engagement is an important aspect of any wine barn's marketing strategy, as it allows the business to build relationships with customers and become a valued member of the local community. Here are some ways a wine bar can engage with the community:
1) Host events: Wine bars can host events such as wine tastings, wine-themed dinners, and other special events to attract customers and generate buzz. These events can also be used as opportunities to build relationships with customers and get feedback on the wine bar's offerings.
2) Partner with local businesses: Wine bars can form partnerships with other local businesses, such as restaurants, hotels, and retail stores, to cross-promote their offerings and attract new customers.
3) Get involved in local charities: Wine bars can get involved in local charities and community organizations to give back to the community and build positive relationships with customers.
4) Wine Education: Wine bars can host wine education classes, tastings or workshops to educate customers about wine and help them develop their palate. This can also be a great opportunity to attract new customers and to establish the business as a wine authority in the community.
5) Online presence: Wine bars can use their website and social media platforms to engage with customers and build a community. They can use these platforms to share information about their offerings, post photos, and respond to customer feedback.
By engaging with the community, a wine bar can create a sense of loyalty among customers, attract new customers, and establish itself as a valued member of the local community.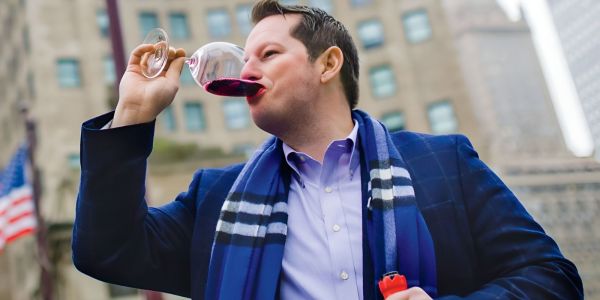 Interviews
Jon McDaniel on what makes a great sommelier, how sommeliers can create effective wine programs and how they can improve wine sales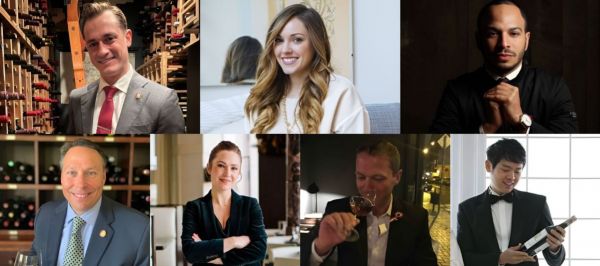 News
Top master sommeliers, sommeliers, wine directors and on-premise buyers of USA will gather in Chicago to judges wines at the 2024 Sommeliers Choice Awards, a leading wine competition benchmarking wines for on-premise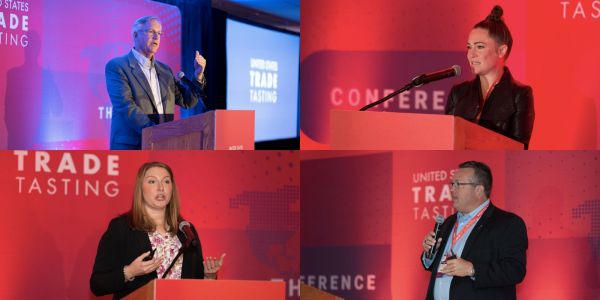 News
Mark Braver, The Fifty/50 Group; Michael E Klauer, Momentum Beverage Team: Jeremy Kruidenier, Wine and Spirits Distributors of Illinois and more take the stage at USATT 2023