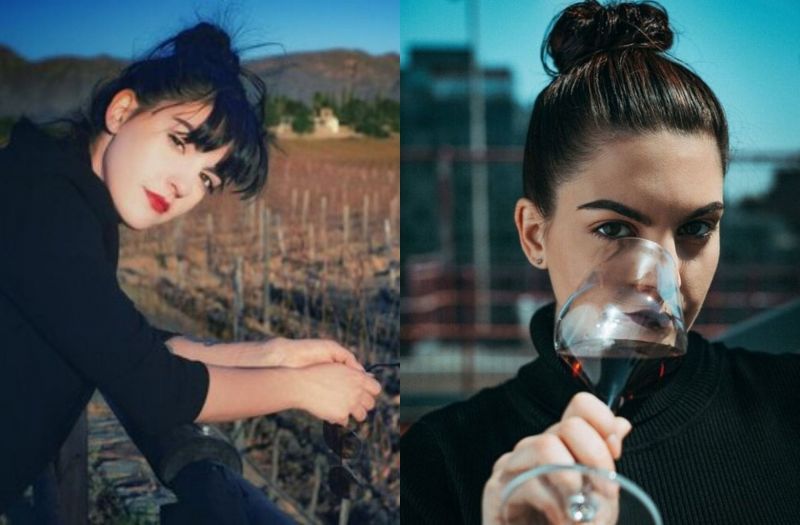 14/12/2021 Rachael Madori is here to tell the beautiful story that is wine. She is happy to romanticize it because that's how she sees every bottle, with someone holding grapes and a vision.
Where do you currently work?
Llama Inn & Llama San in NYC.
Tell us more about yourself
I've worked in hospitality for 13 years, starting as a grill cook and porter. Over the years I ascended into the field of wine. This led me to relocate from where I was born in Los Angeles to where I consider to be home, New York City. I attended The American Sommelier Association where I completed first, the Foundation Course and examination. Following that, in 2018, I pursued and received my final Certification in Viticulture and Vinification.
I passed their introductory course and exam through The Court of Master Sommeliers of America in the summer of 2018 in Houston, Texas. Finally, I attended The Wine and Spirit Education Trust (WSET), completing Level 2 in Wine & Spirits.
In June 2019 I was declared "An Asset to Tourism'' as a US Influencer and was flown to Bolivia by the Bolivian Government and Chamber of Commerce to document the scene of culture, food and wine in multiple cities. I traveled through the sprawling city of La Paz, reached the edge of the world on the salt flats of Uyuni, explored the modern world of Santa Cruz and finally basked on vineyards in Tarija, Bolivia's wine country. In Tarija, I was honored with the "Distinguished Guest of the City'' award by the local government. I plan to continue traveling as often as possible to document for others as well as broaden their understanding of food, wine, and culture.
What I'm truly passionate about outside of my career is mental health. I am diagnosed with Bipolar 1 and am a proud suicide survivor. It's pertinent that my staff, workplace, and home life are places in which mental health takes top priority. Now that I have the tools and experience to help others I work with the Los Angeles, NYC, and New Jersey chapters of The American Foundation for Suicide Prevention. I first shared my story as the public speaker at the Survivor Day event put on by the AFSP North New Jersey Chapter in hopes to raise awareness and understanding of what it is to be a suicide survivor and diagnosed with this disorder. My blog, social media, and podcast involve my efforts, trials, missteps, and successes of continuing a healthy and fulfilling life in the face of mental illness.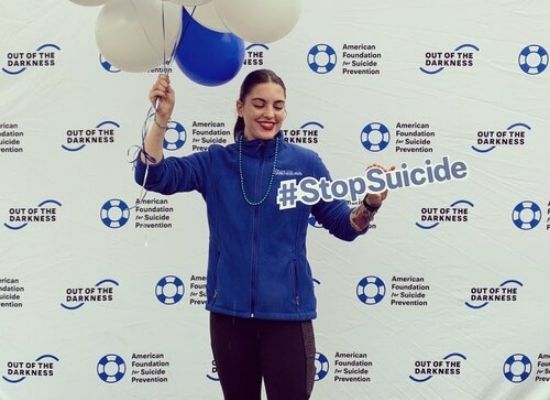 Rachael is a Social Activist in multiple facets. Being a suicide survivor and diagnosed with Bipolar 1 Disorder has led her to Mental Health Advocacy.
Why did you want to become a sommelier?
Wine is a story and I am a writer. I enjoy and need to romanticize my life and wine is one beautiful story. Every bottle has someone at the very beginning, holding the grapes with a vision. That journey then turns into something I think is a true art form, like when I paint or when I write. I feel like I can relate to other artistic outlets.
[[relatedPurchasesItems-41]]
I remember my first fine dining captain job in Los Angeles where I met my friend and first mentor. She was a force to be reckoned with in the best way and as I slowly started to show interest in wine she took me under her wing and showed me from the cellar up what it really takes to be a sommelier. It helped to learn from such a strong female mentor and once I got a taste of it I immediately moved to NYC for my formal wine education. I've never looked back since.
How according to you has the role of the sommelier evolved, especially now during Covid times?
Being a sommelier, in my experience, has now evolved into an interesting sommelier/manager/consultant career. We're taking on new roles that we never expected in the industry as we navigate this pandemic. To be honest, it's been difficult to have a career based around meeting and entertaining people when we are all collectively going through the most trying times we've seen.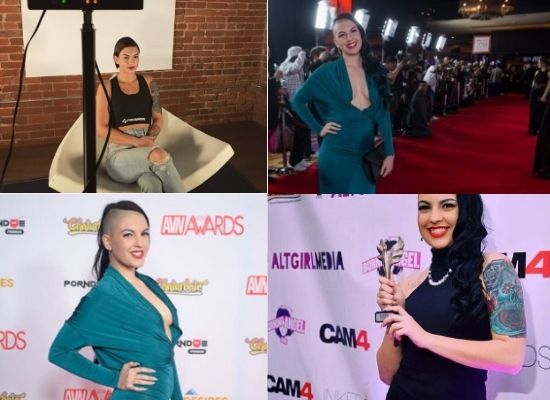 Picture credit https://rachaelmadori.com/
What are some of the most important skills for a sommelier to have?
I'm going to leave the idea of wine knowledge to the side because of course, that's important. But what I think are the two most important skills are how you perceive and understand customers and how you interact with your other colleagues.
I came into wine because I wanted to move away from the pretentious driven attitude people on the outside (and in) have of what this career is. Yes, it can be fancy and refined - but at the end of the day I would rather drink boxed wine with friends than a Barolo with enemies. Wine is for everyone so being able to perceive this in your guests and act accordingly is the most important skill. Everyone is different, every wine is different, you have to be able to navigate all types of people and experiences.
On interacting with your colleagues, that's a skill anywhere but when it comes to wine; support and community is key in your workplace. It's wonderful to have say, a great relationship with your Chefs for tasting pairings together. It's imperative to treat everyone you interact with as a sommelier with dignity and willingness to help no matter if it's outside of wine service. Working in hospitality is an absolutely mentally draining career, if you don't have the skill of mutual respect and teamwork - how are you going to get through it?
What do you look for when you plan to buy wine for your business?
I work at two locations, one in Brooklyn that has Peruvian fare and the second in Manhattan serving fine Nikkei dining. In Brooklyn, our list focuses on South America and Spain. Wines from regions that are always so festive and perfect for an intimate moment over a Lomo Saltado or for a large party who wants to taste through South America.
For Llama San, in Manhattan, our list focuses on strictly coastal wines. Nikkei cuisine has grown to be my top 3 favorite styles of food. It's unexpected, rich with history, and beauty. Coastal wines have the backbone and aromatics to compliment the bold flavors of Peruvian cuisine but then the finesse and minerality roll with the Japanese influence with perfect tastefulness.
What is your approach to matching food and wine?
What's exciting is the emotions you try to invoke when matching food with wine. My approach is going fun or going home. I like to play with texture and try out pairings that may not have been the first idea or approach. I think every wine has a vibe and every dish has a vibe and through tasting and pairing you can now create an entire new experience by putting them together but always be pushing the envelope. I enjoy an off-dry Riesling with a very rare steak, I feel like the delicate and sweet meeting the savory and bloody is a whole experience in itself. I enjoy a tangy Albarino with a zesty ceviche because it feels like I'm having a party on my palate.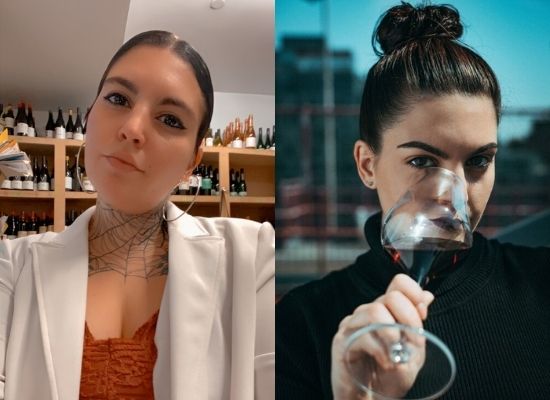 If you had to pick one red and one white wine as your personal best, which wines would they be?
Red: Fundo El Quintanar, Quebrada de Ihuanco, Quebranta - 2017 and White: Golan Heights Winery Yarden Chardonnay - 2017.
What's the best part of your job?
Being able to connect with strangers on a deeper level. A few moments throughout a night with guests can change their whole evening and it's really important and beautiful that I can be a factor in creating an unforgettable experience for anyone.
What are 5 challenges you normally face in your job and how do you tackle these?
Work life balance! We all know how trying hospitality can be. I tackle this by drawing clear boundaries of when I am at work, that's it and when I am not working, my phone is quite literally off. I make sure to treat myself when I can or lay on the couch all day and binge tv shows if that's the move. It's all about balance.
Imposter Syndrome. So imposter syndrome comes on when you feel like you aren't enough or don't have enough accolades or certifications or maybe even that you just aren't good enough to be a sommelier. I have no shame in admitting I feel this sometimes, I tackle it by reminding myself how far I have come in just 13 years. I talk to my therapist, I look back at all the good I've done and experiences I've had. I remind the inner child in me that is scared I'm not good enough that they are.
As someone who is female, presenting sexual harassment/sexism issues. And this deserves space to be spoken about in the wine industry. Being a sommelier is still a male dominated industry and I know from my first-hand experiences at events, portfolio tastings, and meeting with sales reps that this is not a small occurrence for women, LGBTQAI+ and POC sommeliers. I tackle this by speaking out for myself, defending others, and creating a safe work environment for my colleagues.
My other two challenges I normally face are very common, exceptionally rude guests and keeping up with such a quickly expanding world of wine. To tackle the first, there's nothing that being calm can't usually fix. I'm a tall fully tattooed sommelier, but I have the guest facing the approach of your best friend even if I haven't met you. Anything worse thrown my way is simply a projection of other people, sometimes in this business you need to just let things roll like water off a duck's back.
When it comes to keeping up with the wine world, well I try my best, study when I can, and most importantly - make connections. Networking is very important to me and it's changed my life in a lot of instances.
Any favorite food and wine pairing suggestions for NYC drinks enthusiasts?
If you have not had your hometown's best greasy fried chicken and your finest champagne, I'm going to encourage you to do so immediately and thank me later.
What's your personal career goal? And how are you investing or planning to get there?
I would like to move to Spain and work in a vineyard. I applied for an internship which would lead me there after a month of formal Spanish education. Following that I would live in Valencia for six months, working with a winemaker. The biggest thing holding me back from accepting this is the cost of the internship/relocation. Once I save up the money, I'll be in Spain in no time.
Give us one good story that you remember of a customer and you.
One time I had a group of young adults enjoying their meal and we chatted about wine and cocktails and I ended up suggesting a beverage for one gentleman at the table to go with his meal. After getting the drink I walked by while serving another table and overheard him say "This is so good I wish I could put it in a sippy cup". Luckily I live in NYC and can buy anything, anywhere, at any time. I ran to the store really quick and secretly had the bartender remake the beverage in the sippy cup. I brought it over to him on a tray and he along with his guests absolutely lost it. It was my favorite thing I think I got to experience with a guest.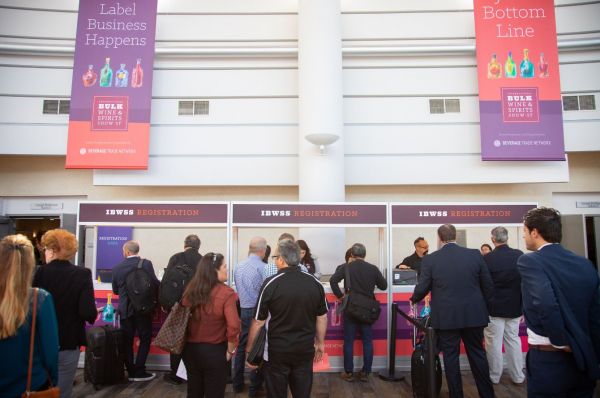 News
IBWSS San Francisco tickets can now be purchased at the official trade show ticket page, and if you buy before March 31, you will also save!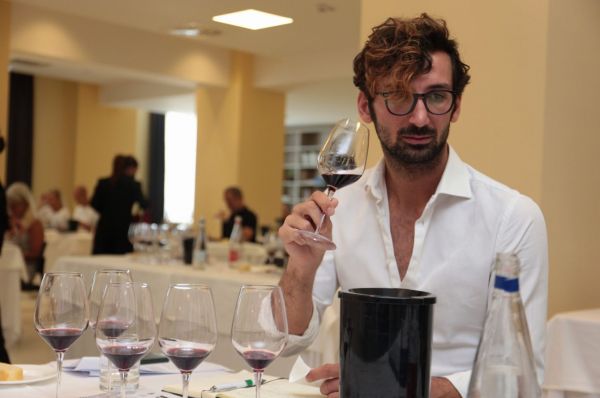 Interviews
"The Ambassador of Wine: A Multilingual Professional with Expertise in Hospitality, Sales, Marketing, and Management."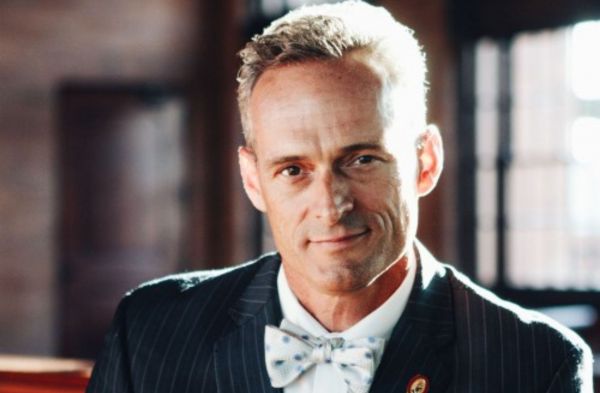 Interviews
Charlie Leary interviews Master Sommelier Ron Edwards of the major fine wine import & distributor Winebow about the company, his job & accomplishments within the fine wine sphere.