Upsell your Wine Sale at your Restaurant!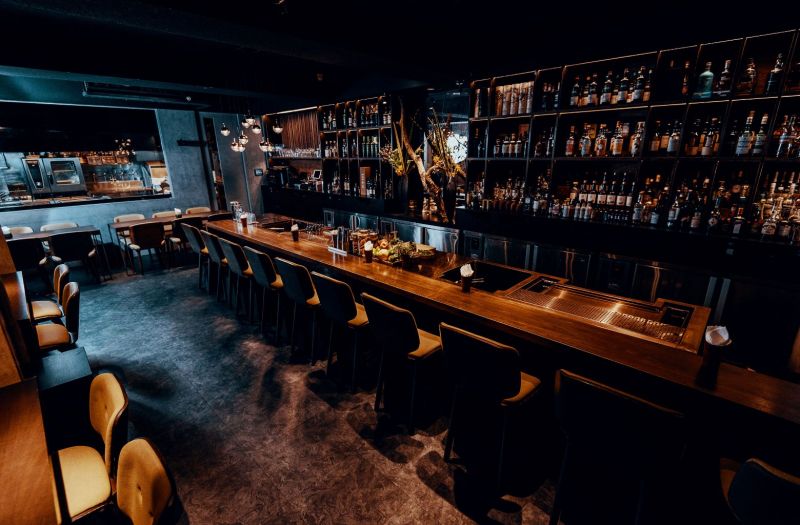 27/06/2022 Increase your wine sale in your restaurant by understanding your guests and offering them a memorable experience.
In the restaurant business, wine sales are one of their reliable sources of revenue. With all outdoor dining, events, and social gatherings restricted as a result of the pandemic, wine sales have become one of the few bright spots for the restaurant industry.
For a profitable hospitality business, offering outstanding service is important. Guests come to venues not just to consume delicious food, but also to be assured that they will be well taken care of. At the same time, making money at a restaurant is more difficult than in any other industry. A restaurant's business can be boosted by providing high-quality products and offering good service.
Wine sales can help generate income for many restaurants, as wine is a great method of upselling during the dining experience. As it is a popular drink that guests expect to find on your menu, servers have an easier time persuading them to order it and potentially add substantial income per table.
[[relatedPurchasesItems-41]]
Upselling is the process of efficiently redirecting guests to a different or more expensive product than the one they originally requested. The suggestions offered by the restaurant, their daily specials, and expert advice can all help a restaurant's wine selection to sell more. You can win the game of wine if you have proper knowledge on how to properly pitch customers with a higher-quality product that meets their particular needs.
Below are some of the ways through which you can increase your wine sales in your restaurants.
Proper Training
The very basic step to increasing your wine sale in your restaurant is to train your staff. To increase your wine revenue even if you have an in-house sommelier it is important for the other staff members working in the restaurant to learn about the wine business. They must know about the basic wine terminologies, the winemakers of the collection, and wine pairings. It will become easier for them to serve the customers because whenever they enquire about a bottle of wine they will have a proper answer. It will not only increase the sale of wine bottles in the restaurant but also increase customer satisfaction.
To help them better understand a bottle of wine you can also conduct wine tasting in the restaurant. It will make them more connected with the product and help them to win customers and increase revenue. When the staff is well-informed about the wine list in the restaurant they can even make recommendations to them.
Apart from that, your in-house sommelier can also help you to increase your wine sale in the restaurant by recommending various strategies that you can use. They can try to understand your guests, their preferences, and habits along with the cuisines that you serve in the restaurant. Food and wine are always connected! Before making any changes in the restaurant a sommelier can also understand the market, the competition, and the ongoing trends that can attract customers. Michael Mighetto Hoefling, sommelier at Spruce SF said in an interview with Sommelier Business, "I would start by looking at the menus; what the focus is for the BTG. Then I would look at the wine list and the layout, and how it is customer-friendly and easy to navigate. How are the wines stored, where are the cellars, and how much space is devoted to wine storage? I'm a believer in BTG wines that are regionally familiar so they sell themselves, e.g. Provence rosé, Chablis, Sancerre, Sonoma Chardonnay, Napa Cabernet."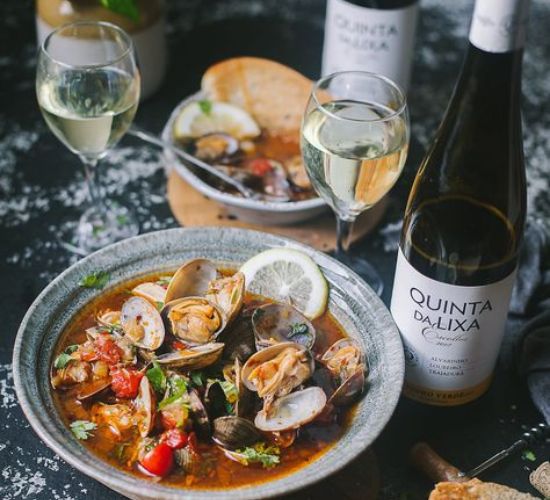 Image Source- Pinterest
Customize your Wine Menu
Make your customers more comfortable, particularly the ones who are not wine enthusiasts. You must customize your wine menu and ensure that it contains more details about the wine so that it becomes easy for the customers to understand the characteristics of the wine. You can use more descriptive words that will help them to understand the type of experience they can expect from the bottle along with adding their origin, type, and year.
Sustainable and organic wines are becoming increasingly popular among people due to the rising concern related to environmental protection. To attract guests who believe in sustainability you can add wine bottles to your shelf offered by winemakers like Ehlers Estate. They are one of the most sustainable wineries that you can get in the USA and their sustainable method of producing wines has already gained a lot of attraction. Ehler Estate has also won the Wine of the Year award in the Sommeliers Choice Award, which is one of the most prestigious awards a winery can receive.
Add vegan-friendly wines such as Les Vignobles Foncalieu's Le Versant Pinot Noir 2019, Sainsbury's Vino Nobile di Montepulciano 2016, and many others to your shelf to attract vegan customers to your restaurant. Wine Enthusiasts also like diversity and when they will see different types of wines on the shelf they would consider coming back so that they can try something new.
Feature a Wine
Restaurants can introduce a bottle of wine to the customers and market it with a specialty dish. You can make it a part of the special for an entire month or week. It not only increases the value of the wine but makes it more appetizing to the customers because it is always good to pair wine and food. You have to make interesting combinations of food and wine so that the customers are interested to try them. For example, Sauvignon blanc is a perfect match for fish? or Does a crisp, citrusy, lighter wine with acidic characteristics combines better with the tropical fruits and spicy rice of the sashimi dish? A server's capability to offer unique food and wine pairings, accompanied by a detailed explanation, enriches the experience of the guest.
To accurately pair wine and food you can also keep an in-house sommelier. They will also help you to select the best wines that you can keep on your restaurant shelf and even help the guests choose a wine that will pair well with their food. "I look for the wine's deliciousness, quality-to-price ratio, uniqueness, and repute", says Seasoned Sommelier and Wine Buyer Thomas Brenner in a talk with Sommeliers Choice Award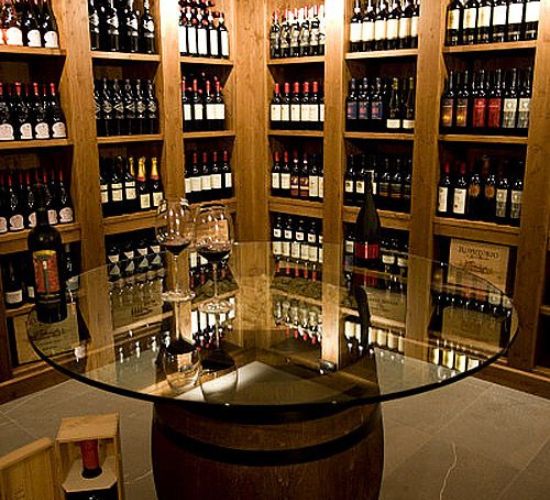 Image Source- Pinterest
Offer Options
Restaurants must have a wider selection of wines so that the guests can choose according to their taste buds. You can allow your guests to tour the wine sections starting with sparkling wines and ending with the best-tasting Chardonnay so that they can choose their own wine. It will help you to gain their confidence and trust and also exceed their expectations. Your severs must know the wine list by heart so that they can also suggest to them a few bottle options from different price range from affordable, middle range, to a high price range. Send out invitations to your email lists and invite them for a wine-tasting experience.
The wine and food options that you offer on your menu are very important to increase the value of the restaurant. As said by Michael Mighetto Hoefling, sommelier at Spruce SF in a talk with Sommelier Business "Having a great list means having items on that list that people purposely travel for as well as having several value-driven & accessible wines for the average person, surrounded by a competent wine team."
Attract the Millenials
The millennial generation, which comprises the majority of the population, will undoubtedly assist you in increasing your wine sales. But this generation isn't as simple as you would like to believe; they expect more than just a good deal. Your team must be equipped with proper knowledge and skill so that they can communicate with them efficiently. Millennials are more tech-savvy before visiting a place they like to check the reviews of restaurants along with the bar and food menu in the online portals. So, it is very necessary for restaurants to be present online and use online reviews to attract them. Educate your viewers about your restaurant and the wines you serve through blog posts, videos, live videos, or other social media posts.
Today influencers are extremely popular among the young crowd, you can also use wine influencers to promote the wines on the shelf and increase revenue. You must keep in mind that influencers are looking for brands that are slightly different than others, so your restaurant must have brands that have a story that can speak to the audience. "Be yourself and then we will see, make sure to know how to talk about your wine, about yourself, sell me a good story... I don't want another press release" said Fabien Lane, wine blogger, in a talk with Paris Wine Cup.
Sell your Story
Every winery has a story to tell. Making this type of storytelling a part of the restaurant experience can stimulate a guest's interest while also communicating a sense of genuine attention to detail.
Don't be afraid to add some humanity to your service. A good story is usually a good selling factor in a restaurant. If nothing else, it makes the event memorable, boosts customer experience, and increases customer retention.
If you are interested to know more about the finest quality wines that you can keep on the shelf of your restaurant to attract customers visit the Sommeliers Choice Award. Here you will get a detailed view of wines and how you can market them along with every other information that you need to improve your wine sales.
Written By Aparna Dutta, Beverage Trade Network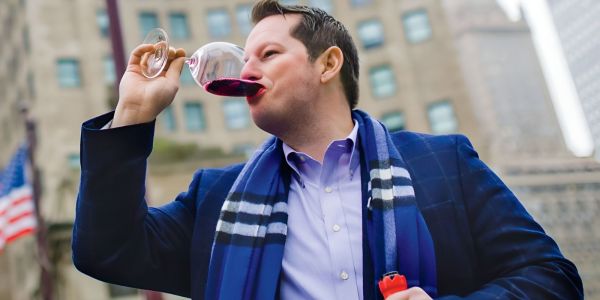 Interviews
Jon McDaniel on what makes a great sommelier, how sommeliers can create effective wine programs and how they can improve wine sales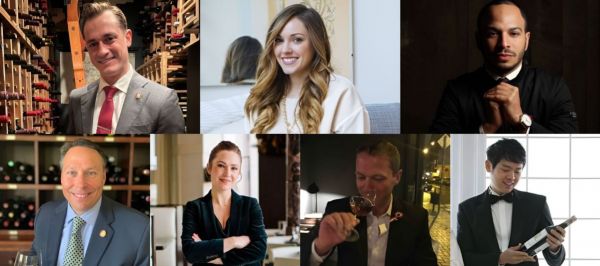 News
Top master sommeliers, sommeliers, wine directors and on-premise buyers of USA will gather in Chicago to judges wines at the 2024 Sommeliers Choice Awards, a leading wine competition benchmarking wines for on-premise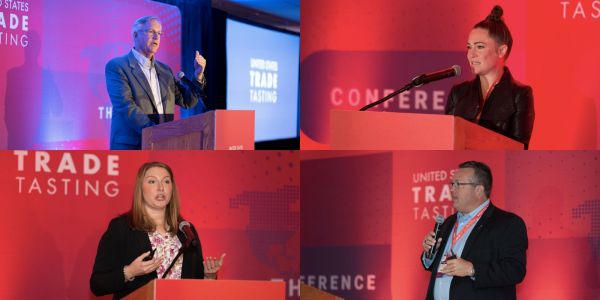 News
Mark Braver, The Fifty/50 Group; Michael E Klauer, Momentum Beverage Team: Jeremy Kruidenier, Wine and Spirits Distributors of Illinois and more take the stage at USATT 2023