Alternative Paths to Wine Education for Sommeliers and the Wine Trade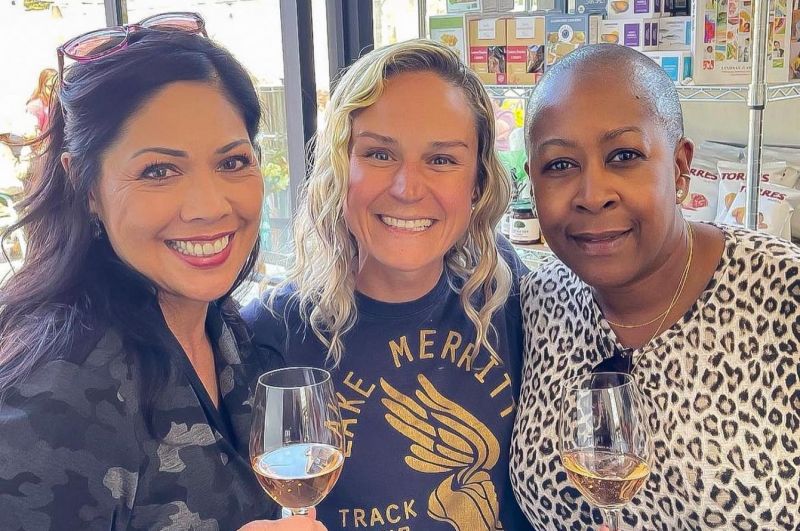 18/04/2023 Learning about wine is a never-ending process.
Those wishing to advance their sommelier or wine trade careers might consider, in addition to formal training and certification like the WSET or Court of Master Sommeliers, the variety of wine mentorship programs that now exist. They vary in time and commitment but usually offer great flexibility.
Mentorships can be particularly attractive to those who don't learn or perform well in traditional classroom settings. Mentorships provide a more hands-on and personalized learning experience. A mentor provides one-on-one guidance and feedback, as well as offers insights and advice based on their own experiences in the industry. Mentorships can also provide opportunities for networking and building professional relationships. Formal wine classes can provide a more structured and perhaps comprehensive education in wine, but may not offer the same level of individualized attention and industry connections. Both mentorship and wine classes have their distinct benefits and work well in combination.
A mentorship program would be a valuable addition to a CV for someone looking to work as a sommelier or in the wine trade. A mentorship program demonstrates a commitment to continuing education and professional development and shows that the individual has taken initiative to gain practical skills as well as knowledge in the field. Depending on the program, it can also demonstrate that the individual has the support and guidance of experienced professionals in the industry, which can be an asset for employers. It also can demonstrate that the individual has a more hands-on and personalized learning experience. Mentorships can be a great manner to network, and potentially build connections leading to job opportunities.
[[relatedPurchasesItems-41]]
In summary, mentorship can provide a more personalized and hands-on learning experience that may not be available in a formal classroom setting. Some benefits of wine mentorships may be:
1) One-on-one guidance and feedback: A mentor can provide personalized guidance and feedback on the individual's specific strengths and areas for improvement, as well as offer tips and advice based on their own experiences in the industry.
2) Wine industry insights: A mentor can provide valuable insights into the wine industry, including current trends, challenges, and opportunities.
3) Real-world experience: A mentorship program can provide an opportunity for the individual to gain practical experience in a real-world setting, such as a winery or wine shop.
4) Networking: A mentorship program can provide opportunities for the individual to network and build professional relationships with experienced professionals in the industry.
5) Personalized approach: A mentorship program can be tailored to the individual's specific interests and career goals, which can be more beneficial than a formal classroom setting, where the content is geared towards a general audience.
6) Access to resources: A mentor may have access to resources and materials that might not be available to the general public, such as trade-only wine tastings, access to rare or exclusive wines, and more.
While formal classroom education provides a structured understanding of wine, mentorship can provide a more individualized and practical learning experience that can complement theoretical knowledge.
Examples of Wine World Mentorship Programs
a) Bâtonnage Mentorship
This is the brainchild of people who identify as women working in all the different facets of the wine industry, including those who have traditionally been overlooked or spoken over. The organization strives to educate wine professionals as well as wine industry supporters on the unique challenges and opportunities that women in the field—winemakers, vineyard workers, writers and marketers, salespeople, sommeliers, collectors, and drinkers—have faced both historically and present-day. It simultaneously seeks to propose pragmatic solutions for charting a positive, inclusive course forward.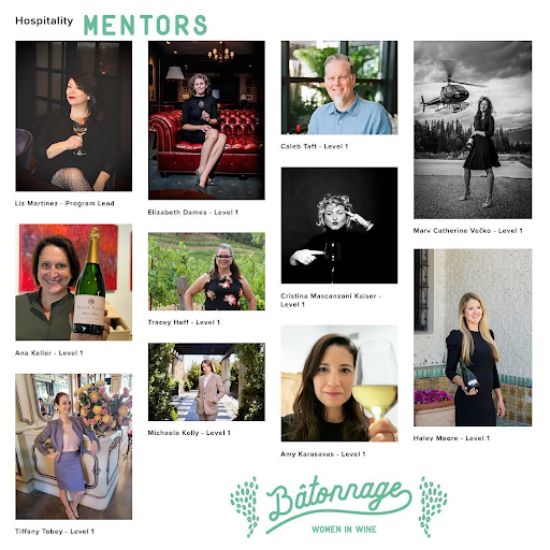 The Bâtonnage Mentorship Program was designed to create equity. This program provides a pragmatic, positive, inclusive path forward wherein individuals who have traditionally been overlooked or over-spoken achieve equal opportunities, representation, and especially leadership positions within all sectors and tiers of the wine industry. The goal is to create an inclusive space for constructive conversation and action surrounding all facets of the wine industry. The organization has applied for 501(c)(3) non-profit status. It offers three progressing levels of mentorship in six Industry Areas of Focus (IAF), including viticulture, cellar/production, sales & distribution, retail, hospitality, and marketing & communications.
1) Level One – Communication & Networking: Level One focuses on networking, communication, and welcoming candidates interested in pursuing a career in the wine industry.
2) Level Two – Guidance & Education: Level Two is geared towards candidates with a demonstrated interest in a particular IAF in the wine industry.
3) Level Three – Work Placements & Training Programs: Level Three equips candidates to enter, gain experience, and grow in the wine industry by creating hands-on work opportunities and experiences for candidates that will further their career progress in the wine industry and their IAF.
b) Bordeaux Mentor Week
An initiative of wine expert Jane Anson, this opportunity is aimed at young sommeliers or anyone starting out in the wine trade who would like to get behind the scenes of a region that is key to the global wine market. Any subscriber to Jane Anson's Inside Bordeaux website can either nominate themselves or a team member or friend who they believe would benefit from attending this innovative mentor program, aimed at introducing Bordeaux wines, winemaking, and methods of distribution, and to open knowledge and access.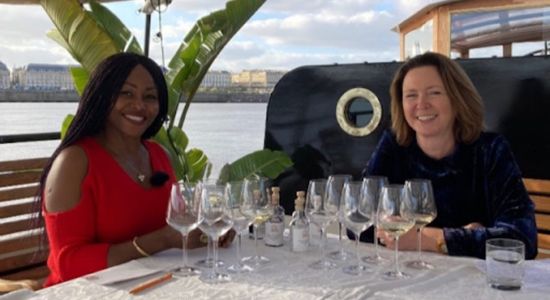 The week is offered to six participants and is hosted by Jane Anson, author of the ground-breaking Inside Bordeaux book and founder of janeanson.com, together with Chinedu Rita-Rosa of Vines by Rosa consulting and industry partners including Quo Global, Wine Services, Château La Lagune and Bernard Magrez Grands Vignobles.
All accommodations and transport within the region (on the official program) are covered for attendees. There are some travel bursaries available for those who are not able to fund travel to Bordeaux. 2023 will be the second year of the program.
c) Drinks Community Mentor Program
The six-month Mentor Programme brings together UK wine industry leaders and experts to partner with people in the drinks universe looking for concerted career development, support, and assistance. This initiative offers mentees a brilliant opportunity to grow and develop using the GROW (Goal, Current Reality, Options or Obstacles, Will or Way Forward) mentor model. Anyone in the industry, at any level, can apply to the program – from hospitality workers to marketeers, entrepreneurs to journalists, and anything in between. The Lead Mentor and Mentee Lead match mentors and mentees based on goals, sector, and required skills. Mentors and Mentees meet at least once a month for six months following the GROW model.
At the end of the program, Mentees receive a certificate and graduate from the program. The Drinks Community Mentor Programme is for people working in the UK drinks market only.
The Future of Mentorships?
A virtual mentorship or work experience using a digital 3D environment and Artificial Intelligence (AI) could be a way to provide personalized learning and hands-on experience in a safe, accessible, and flexible way. This approach would allow individuals to access a virtual winery or wine shop, for example, and interact with virtual mentors and customers, simulating real-world scenarios. AI-powered virtual assistants could be used to provide guidance, feedback, and industry insights, and the individual's progress could be tracked and analyzed to provide personalized learning experiences.
This approach could have many benefits, such as:
1) Allowing individuals to learn and practice skills in a safe and controlled environment
2) Reducing costs associated with traditional on-site training and mentoring
3) Providing accessibility and flexibility to individuals who may not have the opportunity to participate in traditional mentorship programs.
However, it's important to note that virtual mentorship or work experience cannot replace the real-world experience, tasting, smelling, and handling real wine, human interaction, and exposure to the diverse situations that can happen in the wine industry. A virtual mentorship or work experience could be a great supplement to real-world education, but it cannot fully replace it.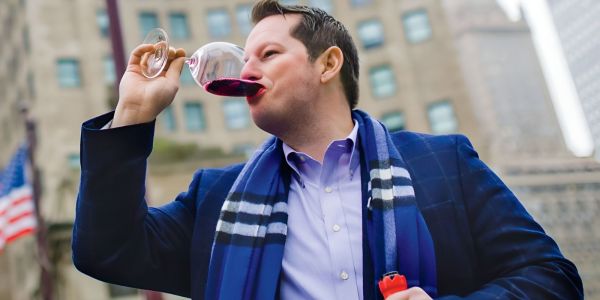 Interviews
Jon McDaniel on what makes a great sommelier, how sommeliers can create effective wine programs and how they can improve wine sales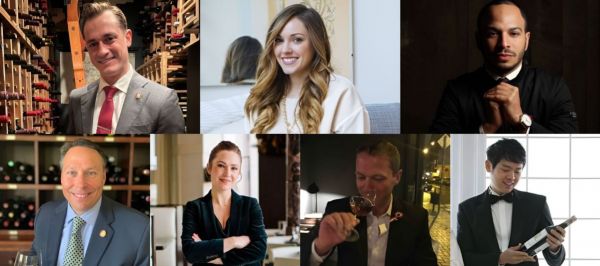 News
Top master sommeliers, sommeliers, wine directors and on-premise buyers of USA will gather in Chicago to judges wines at the 2024 Sommeliers Choice Awards, a leading wine competition benchmarking wines for on-premise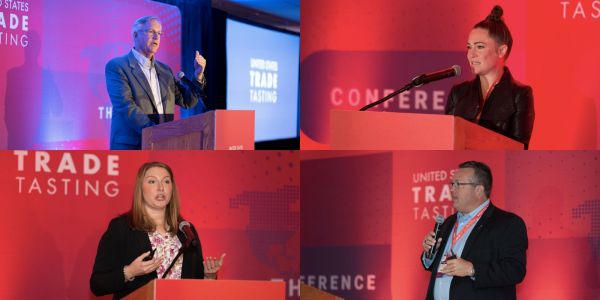 News
Mark Braver, The Fifty/50 Group; Michael E Klauer, Momentum Beverage Team: Jeremy Kruidenier, Wine and Spirits Distributors of Illinois and more take the stage at USATT 2023