Sommelier Insights: Blockchain's impact on wine distribution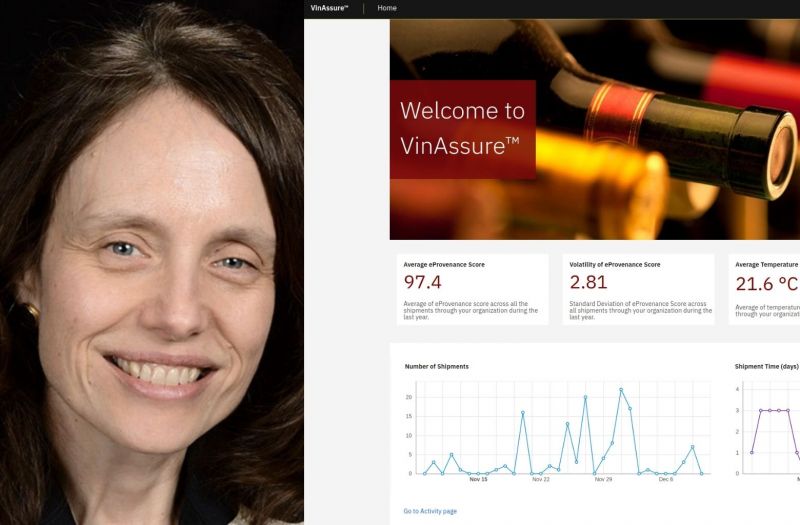 22/03/2021 Blockchain is about to make a big splash in wine distribution. We spoke to eProvenance CEO Robin Grumman-Vogt to find out more.
The wine industry is complex, with many working parts. A bottle of wine enjoyed in Delaware might have begun life on a vineyard in Burgundy and then passed through several hands, from importers to sommeliers. It's the way things have always been done, but the arrival of blockchain means a different, better-informed future could be just around the corner.
Robin Grumman-Vogt, CEO of eProvenance, aims to be at the centre of that shift. Her company launched VinAssure, a blockchain-powered platform, onto the American market in December of last year. Its promise is simple: by ensuring transparency at every stage in the distribution chain, it will help to ensure that wines reach the customer in perfect condition. We spoke to Robin to find out more.
Tell me about eProvenance...
"eProvenance was created with the purpose of making sure that wines tasted the way the winemaker intended. The most common concern I hear from winemakers is that when they go elsewhere, their wines don't taste the way they do when they're in their own vineyard, when they're in their own location. That's what we designed eProvenance to deal with, and we went on to VinAssure because it gives us the extra step we need to really make that come true."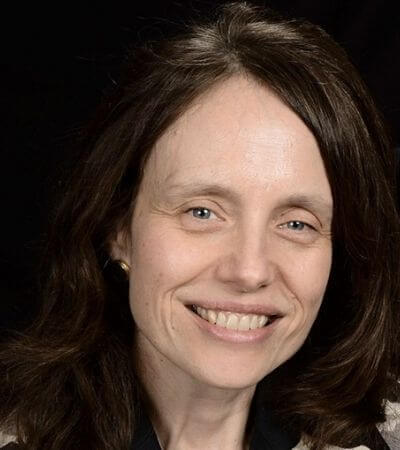 What's the eProvenance score?
"We have created technology that our customers can access from their laptops as well as a mobile app that we have. What's most important is [that] we developed something that allows us to know not just if temperatures that are concerning for wine [have been encountered], but literally whether or not the wine has actually been harmed. We call that the eProvenance score.
"It's based on research we did with ETS Labs in California, the premier wine lab in the United States. We went through all different types of temperature profiles and chemical analyses. [With that], we created the eProvenance score from zero to 100, which basically tells our customers not just, "Okay, a bad temperature was incurred," but whether or not it actually caused damage."
[[relatedPurchasesItems-41]]
And how do you ensure you get the best quality data?
"We use sensors, [and] the core sensor that we use, the majority of the sensors we use, they're all reusable, which is very important in terms of sustainability. I have a sensor that has been reused 67 times in two years. We use very simple technology that can work internationally.
"When those sensors arrive at the other end, they're just put into the mail [to us]. They come back to our data center, they're immediately read and they can be reused. This is also part of the process that engages our customer's customers. The fact that they actually have to do something, and they get something in return, they get data, or they get additional communications depending upon the customer, that is part of the whole upside, and it continues into VinAssure."
What does VinAssure contribute to what you do?
"With VinAssure, we're giving our customers several different advantages and opportunities. Some are more important to some parts of the industry, others to other parts of the industry. We've built in incentives all the way through so that every member of VinAssure can basically incentivize every other member in terms of their performance to help make sure that the wines arrive, again, as the winemaker intended.
"A big component of that is transparency, which is sometimes as simple as making sure the information gets passed on. We've done some work upfront in terms of determining what is really important in the first mile of information, information that the winemaker always wants to make sure gets all the way through the supply chain: wholesalers, distributors, the consumer. That is not what happens in a vineyard. VinAssure is focused on, if you will, the middle mile and what we need to know about the first mile to make the supply chain portion, the middle mile, work. That's our expertise."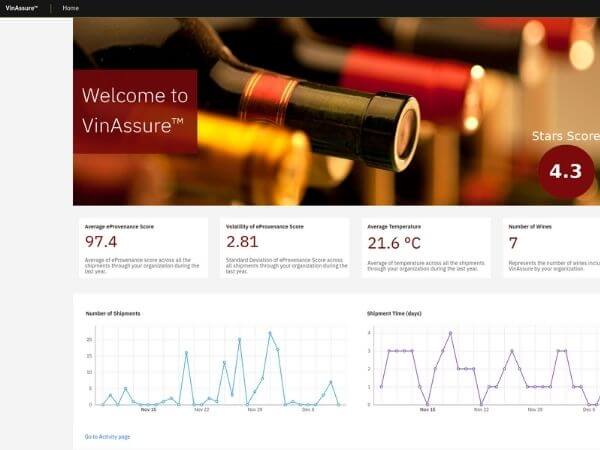 Why is that important?
"When everything goes right, the value VinAssure adds is tremendous. It can make it clear when a gray market has happened, [when the] wine isn't going where you think it is. Is that harming you? Is that helping you? Is this a market you should have been selling to anyway? It provides all of that kind of information.
"It [adds to] any counterfeit efforts that are in place in terms of capturing them in the blockchain. We've built VinAssure very carefully so that we can combine with any other tools that are out there [to deal with] counterfeiting, to basically just heighten their effectiveness. Finally, of course, we make every marketing dollar more effective, we get rid of [the] anonymity that exists at times in the U.S. market because of the three-tier distribution - and of course, notably in Bordeaux."
Why is blockchain so valuable?
"Underlying [VinAssure] is something called Hyperledger Fabric that gives us certain capabilities that allow this blockchain to work the way the supply chain actually does. You hear a lot about blockchains being immutable. That's one of the big factors in trust, that nothing ever disappears. You can enter a change, you can enter something that might be a correction, but the original will never go away. But immutable and viewable are not the same thing.
"So what the IBM BTS offers us is that we can allow our customers to operate the way they actually do. So, for example, in California, you have the ability to be an importer, a distributor, and a retailer all at the same time. That means that your source today could be your customer tomorrow. And you won't always, for example, want to share price with them. And the way that VinAssure is designed, you can open or close the door on certain pieces of information because of who is next in line in the chain. Doesn't change it, doesn't remove it, just basically says, door open, you should see the price today, the door closed, you shouldn't on this transaction.
"The other thing that is very important, and this has more to do with IBM and the way they actually implemented their product, is that they use what we call a link model. We aim to remove the mystery. In the case of the wine world, quite often, we'll start with a winery that has no idea where their wines are going, except for the very next receiver. And VinAssure is designed so that it works perfectly that way. It's designed so that we can discover along the way. We're really making visible what was invisible before."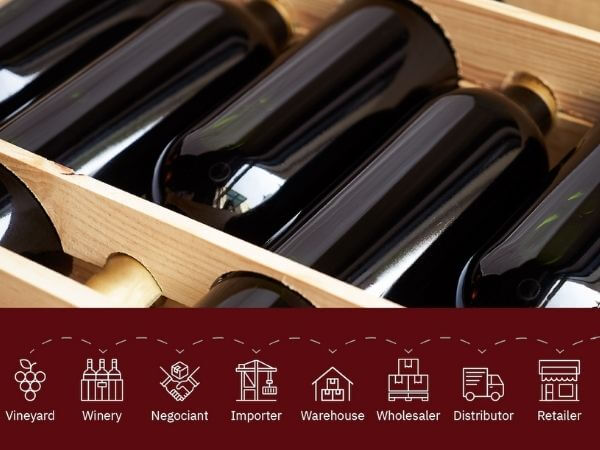 How has the response been to VinAssure so far?
"We're getting [a] very positive response in terms of importers. The great value to them, the phrase that's been used continuously is, is making what was invisible before, visible. Just getting the wine here, it's a complex system. There are certain things they're looking for that they've made their choice by, but that may not match what the consumer wants. So we've been able to help them in terms of figuring outgrowth and production factors that they haven't looked at before, that are really valuable in the blockchain."
How would you like to see VinAssure evolve?
"What I'd like very much is that every single member of the supply chain is a member of VinAssure, and we are striving to do that. That's how VinAssure will have a network effect and it can have a greater impact on the wine world. So we are going with our importers and to their freight forwarders and saying, "Become a member." We are working with everything down to the warehouses, even in some cases, the truckers. We want everyone [to be] a member. Now, it also lessens the cost because in a way, we have different fee structures so that we're able to do more to a wider audience with a lower cost for each individual potential member. But it also creates that engagement that we need so much to really make this be a positive, incentive-driven ecosystem."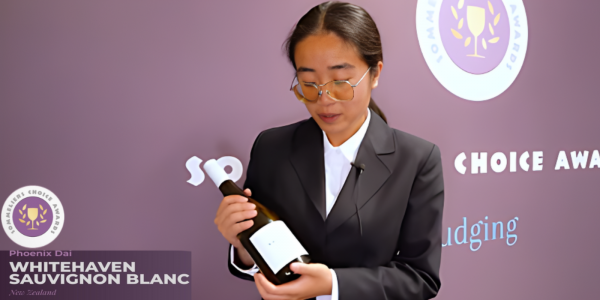 News
Elevate Your Brand: Exclusive Videos and Judges' Testimonials at Sommeliers Choice Awards 2024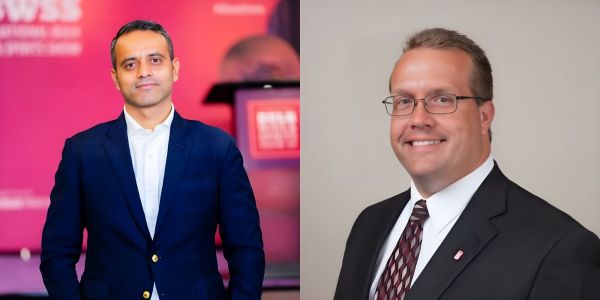 News
Attend this Q&A and insightful session on how beverage brands can develop sales processes to grow on-premise sales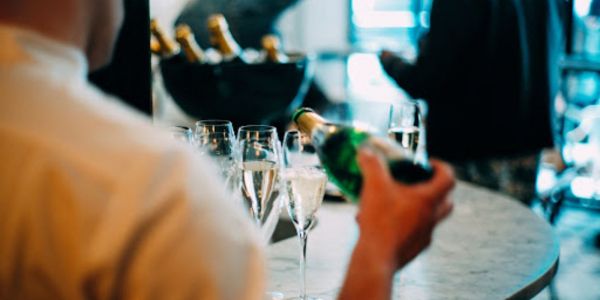 Operations and Management
Nurturing Talent and Expertise: Strategies for Retaining Sommeliers and Wine Waiters in a Challenging Wine Industry
South San Francisco Conference Center, 255 South Airport Boulevard, South San Francisco, CA 94080, United States
Register Now