How To Enhance Your Customer Experience At A Wine Bar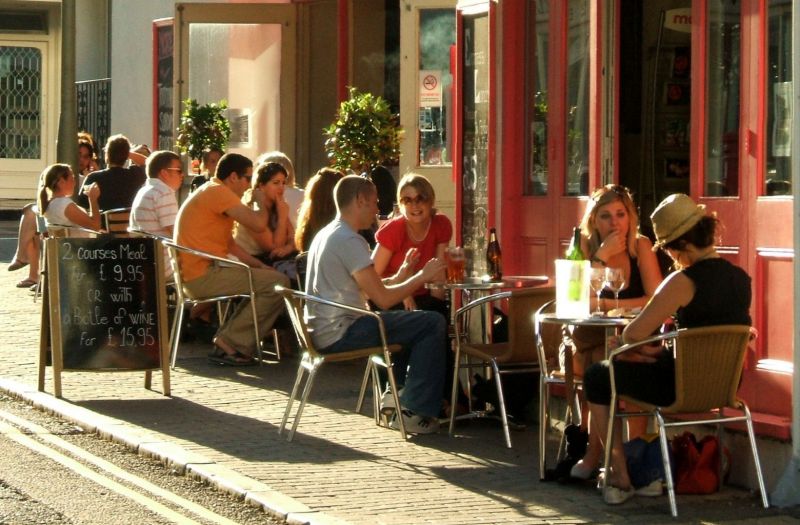 22/07/2019 Improve the Sales of Your Wine Bar or Restaurant by Giving Your Customers an Unforgettable Dining Experience
It takes just one meal to strike the first impression of a bar or a restaurant - to either make them drool over or turn them away for life. Customer experience defines the sales of your bar or a restaurant. Customers come to dine with a preconceived notion before they visit. That is why it has become essential for the Bars and Restaurants to provide an excellent dining experience for the visitors.
As Jeff Bezos, CEO of Amazon said, "If you do build a great experience, customers tell each other about that. Word of mouth is very powerful."
It goes the same with Bars and Restaurants. There are a lot of factors that affect the customer experience apart from good food and wine. Customers need the wow factor to visit the bar or a restaurant again and again. It is the shared responsibility of all staff members - from chefs to managers, from waiting staff to the owners, to ensure that the customers experience the wow factor for them to revisit again. Not only the food but the overall look, if done right, will have the customers salivating before they have even sat down.
To make sure that your bar or restaurant gives away the best customer experience and stands out - here are some of the basic tips that you need to follow to make them your loyal visitors.
The Golden Step - Employee Training
The first step for providing the best customer service is to train your employees. The training should not only include the technicality of the job - but also the etiquette and morals of the culture. The employees should know the idea behind opening that particular establishment. Make sure every employee undergoes the training and meet the expectations of the customer. If you do this right - then you are halfway there in giving your guests the best service ever.
Who Doesn't Love A Warm Welcome?
Imagine going to a place where you don't feel welcome. Would you like to enter that place? Of course not. As soon as the guest enters your bar or restaurant, the customer service should start. It's a shame if the guest enters your bar or restaurant and gets ignored wondering where to sit. Making the customer feel welcomed and happy is the key. The staff of your bar or restaurant should make an excellent start to their evening out. Warm greetings right at the door which leads to a good start will go along the entire time they stay at your bar or restaurant.
Ambiance Makes The Mood
The aura of your bar or restaurant is the foremost thing which customer feels while stepping in. You can use different tactics to decorate your bar or restaurant - theme based interior, lighting to set the mood, LED strip lights and what not? A pleasant ambiance can add the time your guests spend in your bar or restaurant.
Click here to check out this illustration to create a fantastic ambiance with LED strip lights.
Good Food With Good Wine
The quality of the ingredients you use in your bar and restaurant kitchen matters the most. If you want your customers to revisit, serve them high-quality food and drinks. The menu you design should represent the culture of your bar or restaurant. The quality of whatever you serve should be up to the mark. The food should always be served hot and fresh.
Melodious Music In The Background
One of the tactics to enhance the sales of your bar or restaurant is good music. Audio plays a vital role in comforting your guests. Soothing music helps to connect better with customers and also works as a stress reliever. The music should match the culture of your bar and restaurant. If the tone is set right, it can drive customer satisfaction beyond your thinking.
No One Wants To Enter A Dirty Place
Cleanliness and hygiene should be one of the topmost priorities of a bar or a restaurant. Not only to ensure the customer's health concerns, but a clean place also affects how the guests perceive the bar or a restaurant. This applies not only to the dining area but also to the restrooms and the kitchen area. Little things should be always taken care of as they impact the most on the overall image of your bar or a restaurant.
Don't Forget To Host Events And Have Fun
A weak link that the customers always complain about is waiting time. A bar and restaurant should always keep as many resources required to serve their customers right. That includes cutting down the waiting time as much as possible. Hosting events is the best way to kill the waiting time of the customers. Games and live performances should also be added to keep them engaged. Music bands and karaoke are some of the hottest events that are hosted nowadays. If a band is not affordable, you can always host small fun activities in order to keep them engaged.
Who Doesn't Want Freebies?
This option is to offer your loyal and regular visitors more importance. If you put out a little effort to make them feel special, they will feel more connected. And it will give out an overall positive outlook of your bar or a restaurant. People post everything on social media nowadays - they are surely going to tag you and mention small efforts that you do to make them feel appreciated. This can earn you some extra brownie points in fetching new customers.
Ask For Feedbacks. Always
Feedbacks are the most important factor as it can help you update and provide even better service than you already are. If you know what exactly your bar or restaurant is lacking in - you will be able to serve your customers better next time. Always apologize for the bad feedbacks and appreciate the good ones.
Start following the above tips for your bar or restaurant & notice the change. This will make them come again and again to have a delicious meal and at the same time, you will earn some new loyal customers.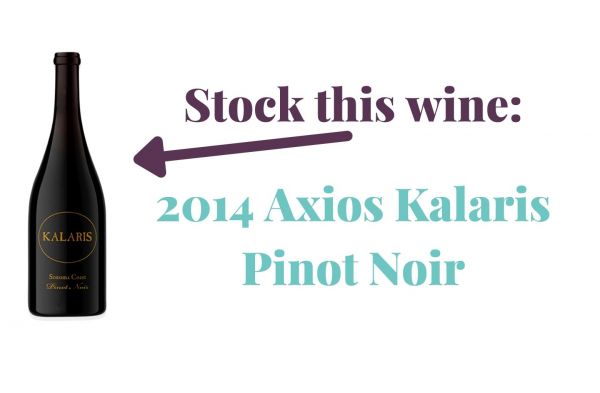 Suppliers Spotlight
This wine has been selected by sommeliers for sommeliers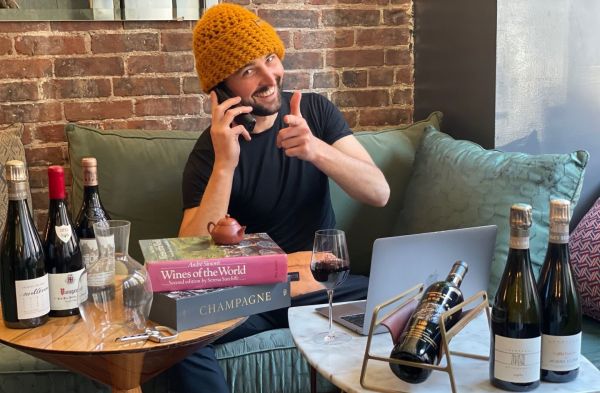 Interviews
"You can't replicate the ambiance of a wine bar at home. It's where you catch up with friends and have a drink … I think we'll be ok' .COVID-19 has been devastating for wine bars in NYC, but sommelier & wine director Caleb Ganzer is determined to look on the bright side.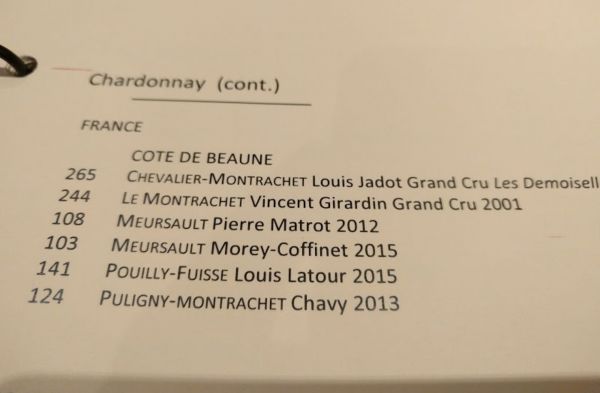 Operations and Management
Keeping guests returning to enjoy the wines a restaurant has on offer is key to growing beverage sales in the hospitality sector.