20 Beautiful Descriptions of Food and Wine You Can Use In Your Restaurant Menu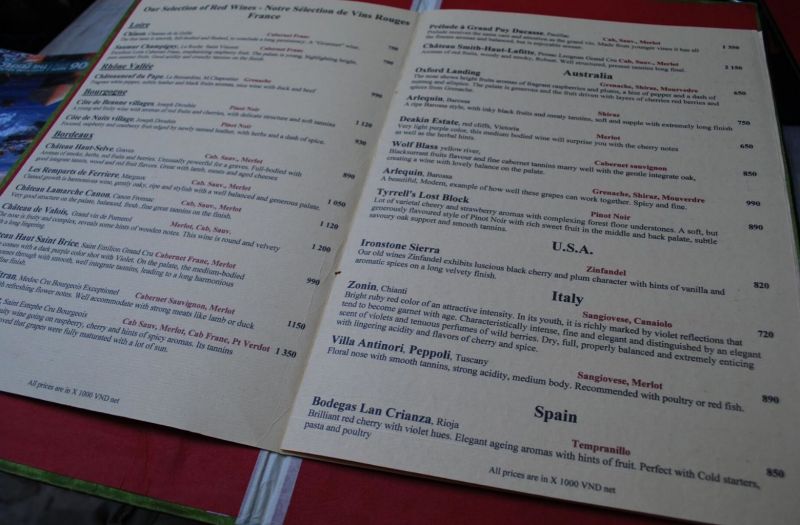 14/07/2020 Here are 20 beautiful descriptions of food and wine you can use in your restaurant menu
We eat with our eyes first, but before we see our food, we picture it while reading the menu descriptions. They say one image is worth a thousand words, but don't underestimate the power of words. A few strategically placed words here and there can make your food and wine descriptions increase your restaurant's sales.
Here are 20 beautiful descriptions of food and wine you can use in your restaurant menu.
Wine
When it comes to wine, it's worth describing it all: sight, scents, textures and flavors. Here are a few descriptions you can use:
1. The color - Wine has often more than one color. Mention the primary color and the secondary colors: Ruby red with purple hues, golden with green tones, and pale straw with hints of silver.
2. The wine's concentration - Mention the depth of color in red wine: Deep, rich, concentrated, opaque.
3. The intensity of aromas - some wines are very expressive, and you should mention that. Intense, expressive, 'fills the room with…'.
4. The fruit aromas - For reds, see if you can find: blackberries, raspberries, currants, cranberries or blueberries. For whites, use: apples, pears, limes, lemons, grapefruit, guava, lychee or mango.
5. The fruit's condition - it's not enough to say blackberries, apples or cherries: Try instead ripe blackberries, tart cherries, or candied apples.
6. Non-fruit aromas - Try non-fruit aromas like undergrowth, mushrooms, leather, cured meat, or wildflowers.
7. Spices - Oak-aged wines often have spice aromas including cinnamon, vanilla, cloves, allspice, Chinese five-spice, or baking spices.
8. Herbal aromas - Many wines can have herbal notes, and they're well worth mentioning. Dried herbs, fresh-cut grass, sage, bay leaves and tobacco.
9. The tannins - Red wines have gritty particles called tannins; you should describe them as round, angular, coating, powdered, or silky.
10. The finish - mention the overall aftertaste: long, lengthy, or persistent.
Here's an example
This Napa Cabernet is concentrated and shows a purple color with ruby hues. The nose presents shade-grown tobacco leaves and dried herbs hovering around ripe blackberries and currants over a spice-infused palate of polished tannins reminiscent of cinnamon and vanilla that extends over a persistent aftertaste.
Food
For food, it's best to describe the central element in the dish and then mention the sauces and sides.
1. Mention the cooking method - Steamed, char-grilled, pan-fried, stir-fried, or slow-cooked.
2. Soft textures - smooth, silky, unctuous, coating, tender, and juicy.
3. Other textures - charred, crispy, firm, crunchy, and 'al dente.'
4. What makes a dish unique - mention if this is a 'house special,' a 'best seller' or a 'family recipe'.
5. Seasonings and spices - mention herbs used like sage, or rosemary and spices like freshly cracked peppercorn, dry rubs or marinades.
6. Mention the sides - Served with…, comes with…, served over… complemented by…
7. Mention the temperature - steaming hot, warm, chilled, frozen.
8. Don't forget the flavors - sweet, salty, tart, pleasantly bitter.
9. Talk about the overall feel - smoky, spicy, fresh, oily, etc.
10. A final statement - End with a statement like 'You'll love it,' 'you'll want to repeat,' 'hard to forget,' 'you won't want to share.'
Here's an example
Slow-cooked for eight hours, this intensely flavored and juicy lamb shank, infused with fresh rosemary and sage, is a house specialty. Served with smooth mashed potatoes and char-grilled, crispy asparagus, topped with a tangy golden-brown glaze for a meal hard to forget.
The bottom line
Be creative and describe your wine and food to sound as appealing as possible while staying true to the item's personality. You'll see those sales go up like a rocket.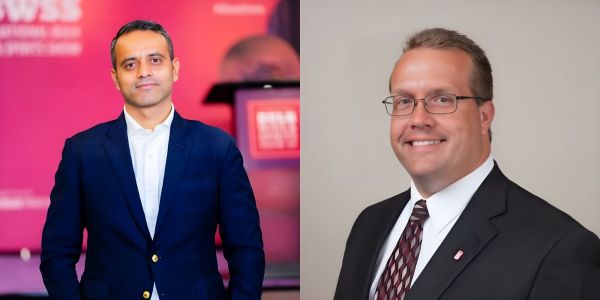 News
Attend this Q&A and insightful session on how beverage brands can develop sales processes to grow on-premise sales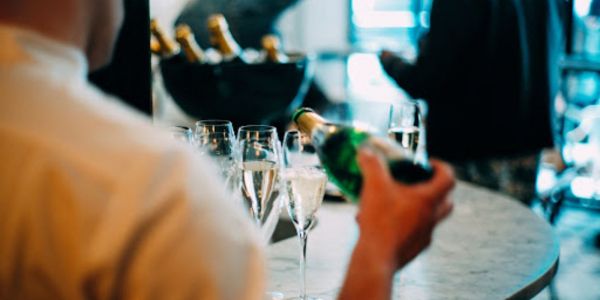 Operations and Management
Nurturing Talent and Expertise: Strategies for Retaining Sommeliers and Wine Waiters in a Challenging Wine Industry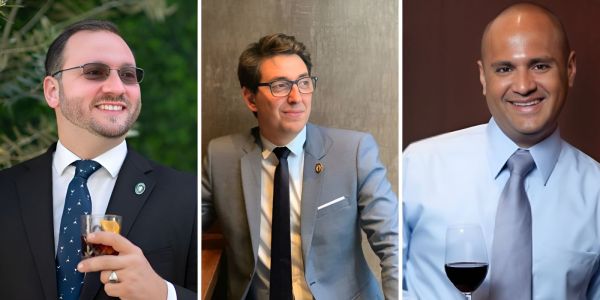 News
Sommeliers Choice Awards is pleased to share that Mark Guillaudeu MS, Jeremy Shanker, and Serafin Alvarado as its judges
South San Francisco Conference Center, 255 South Airport Boulevard, South San Francisco, CA 94080, United States
Register Now