Mexico's Blooming Wine Region: Valle de Guadalupe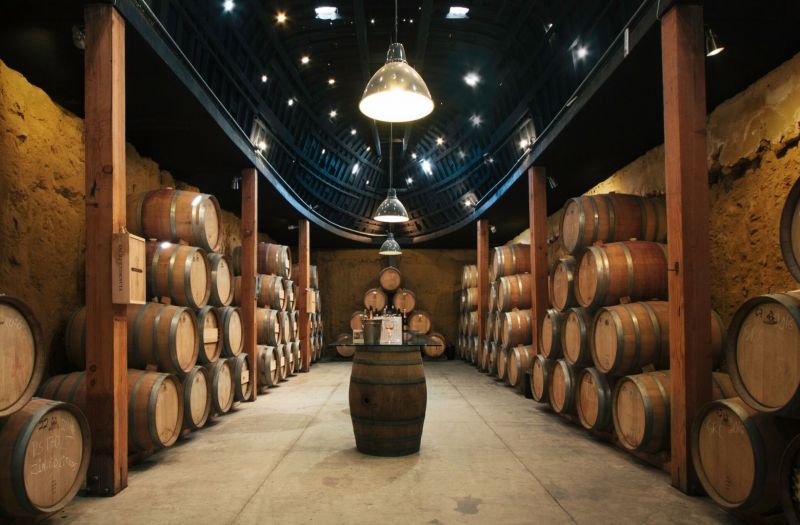 07/04/2020 Mexico's Valle de Guadalupe is one of the wine world's lesser-known gems. We find out more from Phil Gregory, owner of the highly respected Vena Cava.
Image credit: Vena Cava
Mexico has a long history of wine-making, but it isn't really known for wine. Beer and brandy have long been the drinks of choice here, although there is one corner where wine reigns supreme. In the northern part of Baja California, close to the town of Ensenada and about an hour south of the US border, you'll find the Valle de Guadalupe, where much of Mexico's best wine is produced.
British couple Phil and Eileen Gregory, the owners of Vena Cava, make wine here. Founded in 2005, Vena Cava is one of the better established wine-makers in the region; it's based in a beautiful building made from reclaimed fishing boats and other recycled materials. It's small but very well-respected: Enrique Olvera, Mexico's most famous chef, has chosen Vena Cava as the house wine for a number of his restaurants, including Cosme in New York and the soon-to-be open Damian in Los Angeles and Elio in Las Vegas. We spoke to Phil Gregory to find out more about Vena Cava and Mexican wine.
Can you tell me about your approach to winemaking?
"My basic approach is to use the very good grapes that we have here on our ranch and also in this area - by which I mean northern Baja California around Ensenada. My approach is to take those grapes and induce the wine to make itself by using a very light hand on those grapes.
"The kind of wines that I like to make are legion. I make white wine, I make rose, I make a wine that's very much in between, almost a blanc de noir. I make orange wine. I make a bunch of red wines. In the years gone by, most of my wines were, let's use the word traditional: they have additional sulphites, they're filtered. Over the years I've been making more and more natural wines. I started five or six years ago with an orange wine; this year, I've got about 10 or 12 natural wines."
It seems like there's a lot of different grapes grown there …
"We own 70 acres and about 12 are planted with grapevines. For lack of water, I can't plant anymore, but I have about 10 different varieties of grapes growing here. In the area, though, I have one friend who, I believe, has about 120 different varieties of grapevines planted.
"He's been collecting those or he's had them planted for about 60 years. No, actually more than that now. Here, there are no laws which determine what we must plant and there are no laws that determine how you must plant them. So, we've got a really free hand."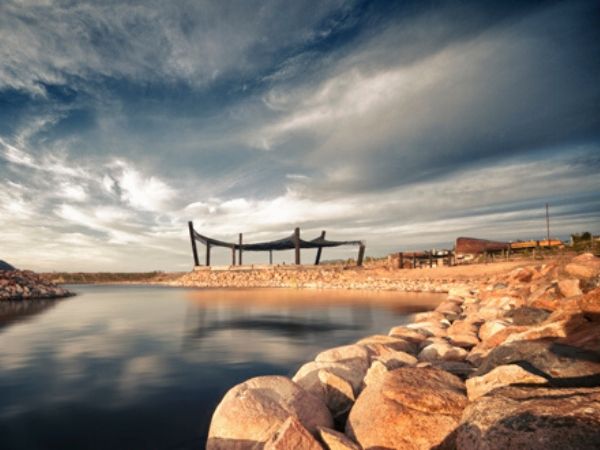 Why is the region good for growing grapes?
"One thing that makes it good is the proximity to the sea. And although it's very hot, this isn't desert. I'm standing looking out of the windows at the end of my house. I've got a panoramic view of the valley here and it's green.
"It's mostly an area that's very dry. The river almost never has water flowing in it; the water flows underneath the ground if it's flowing at all. There's very little water here at all, but my house is about seven miles from the sea in a straight line. And there is one corner of the valley which receives very cool, moist air from the sea at night. The other larger part of the valley, that cool, moist air does come in at night. You can see it sneaking in like a white snake coming through the valley and occasionally by about four or five in the morning the valley is covered with white mist. That moisture helps a great deal because in the summer it gets very hot here - about 107, 108 Fahrenheit."
Are you unusual in your approach to winemaking?
Many people are making experiments here now, but probably I made some of those experiments first. My wife and I are really quite adventurous. And there's actually a reason why it's easy for us to be adventurous. We can plant what we want, however we want. We don't have a particular flavor, particular style of wine, which you have to copy. And also, when I came 18 years ago to this valley, I went to take some very simple classes with Hugo d'Acosta, the guru of Mexican wine making.
"Hugo and his brother Alejandro actually lent me a winery in an abandoned building in their flagship winery, Casa de Piedra. And then a few years later Alejandro d'Acosta designed and built a winery for me, which I still use - with many small containers to ferment instead of large stainless steel tanks. All of my fermentation containers contain about 400 to 700 liters each, a tiny amount. I have just one that can take a couple of thousand liters. This means that if I make a mistake, the costs are limited."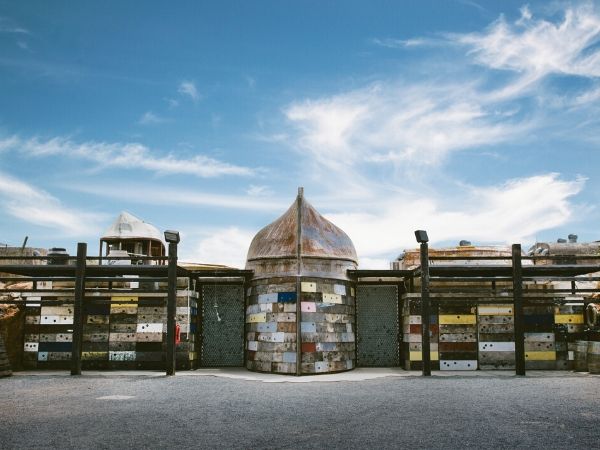 You're just over an hour from the US border. Do you get many visitors?
"I sell by far the majority of my wine directly from my winery. A lot. We're lucky. Very many people come to visit us on weekends - we can barely manage the number of people who come - so I get to sell a lot of my wine directly from here. Perhaps I sell a third; the rest goes around Mexico, and then a small percentage in the US.
"On average, it's about 50-50 Mexicans/Americans who visit us. This is not a part of the world where they might come for any other reason apart from the wonderful food and restaurants that we have here, and the wine that we make here."
Are you optimistic about the future?
"I don't think I can claim to be very optimistic. There isn't any sign that we're going to get more water right now. We already have a problem.
When I first came down here, there were very few more than 20 legal winemakers. Now there's over 200, but only a few more vines. Essentially you've got a couple of hundred people trying to grow or buy the same grapes as 20 or 30 did not many years ago. Grapes are largely water and so is wine. If we don't have water, we can't produce grapes or wine and I don't see how all these people are going to have enough grapes to make their businesses function.
"The quality of wine is extremely good I think. I'm very happy with the wines that I make but for people to continue coming here and starting to plant and drill wells, it doesn't make a lot of sense if there really isn't the water there."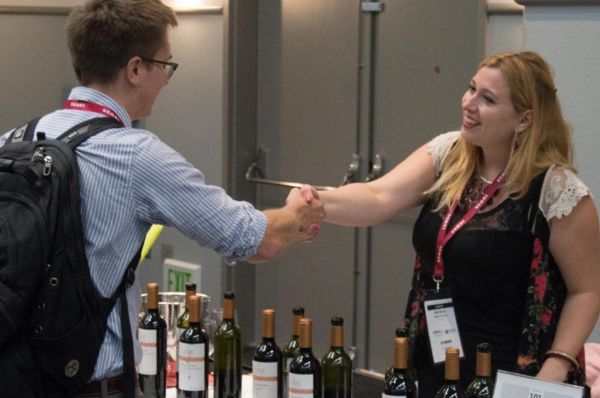 Insights
Building Connections, Expanding Palates, and Elevating Wine Culture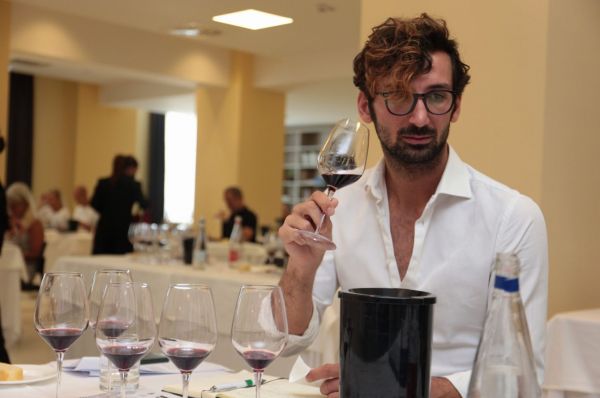 Interviews
"The Ambassador of Wine: A Multilingual Professional with Expertise in Hospitality, Sales, Marketing, and Management."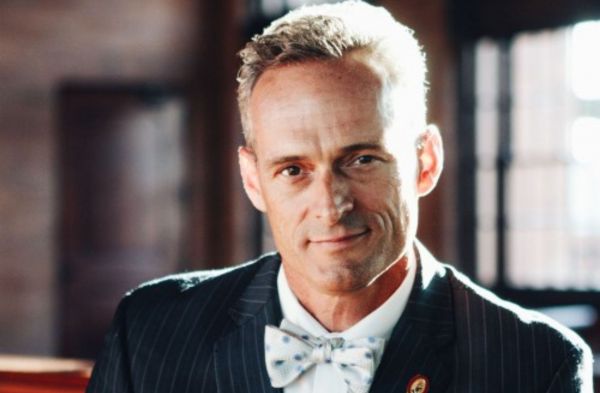 Interviews
Charlie Leary interviews Master Sommelier Ron Edwards of the major fine wine import & distributor Winebow about the company, his job & accomplishments within the fine wine sphere.
South San Francisco Conference Center, 255 South Airport Boulevard, South San Francisco, CA 94080, United States
Register Now
South San Francisco Conference Center, 255 South Airport Boulevard South San Francisco, California
Register Now