We asked 14 top Sommeliers: How do they buy wine?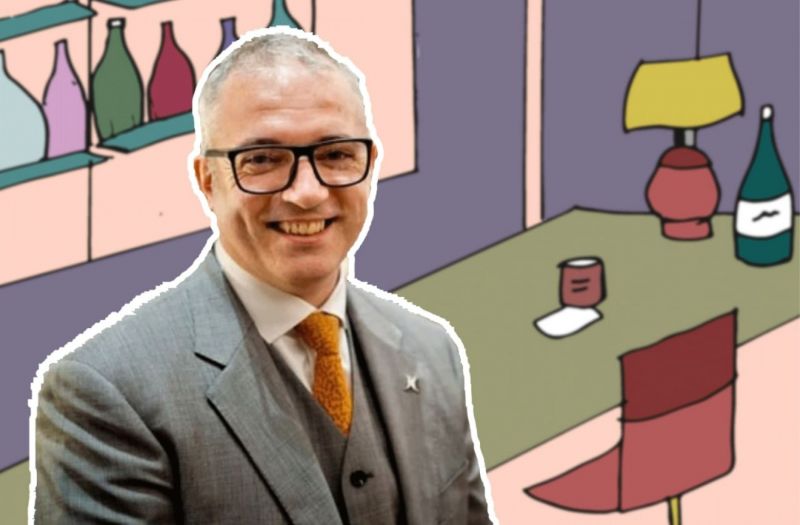 25/05/2021 Here are their responses that will help wine brands and producers tailor their offerings and serve the needs of sommeliers in a better way.
A sommelier is a trained and knowledgeable wine professional, typically working at an upscale or fine dining restaurant. Sommeliers are responsible for every aspect of the wine service, starting with the creation of the restaurant wine list and ending with floor service to restaurant patrons. As defined by Sommeliers Choice Awards, their 4 core daily activities are, development of the wine list (or wine book), delivery of wine service to patrons on the restaurant floor, training for other wine staff or kitchen staff members and working alongside the culinary team to create new pairing options.
In this interview done by Sid Patel, founder of Beverage Trade Network with world's leading sommeliers, he asked them what do they look for when buying wine for their wine lists. Here are their responses that will help wine brands and producers tailor their offerings and serve the needs of sommeliers in a better way.
What do you look for when buying wine for your wine list?
Sara Rossi, Head Sommelier of Trinity in London's Clapham, London
I am always looking at the wine matching, which most of our guests are looking for when they are coming to dine at the restaurant. Although, sometimes it is fun to list something unique from indigenous grape varieties, which are not very well known. Example Pelaverga from Verduno in Piedmont.
Svetoslav Manolev, MS- first Master Sommelier from Bulgaria
There are many things which I consider as I believe in a personalised approach for every project. The first thing is always to answer for myself questions like - what is the concept of the restaurant? Who are the guests, in which area is it and how would the wine list fit in with the business needs. After that of course is the fun part of tasting through a lot of wine and trying to find the most exciting and the best value wines I can.
Matteo Furlan, Head Sommelier at the Ritz Restaurant London and winner of the UK's best sommelier award.
I have a team-driven, hands-on approach to selecting wine. Periodically I organise blind tastings with the rest of the sommelier team, ranking bottles and exchanging views without preconceived ideas. It is important that the entire team is on board when buying wine as they need to be confident when making recommendations to guests. I also want to make sure that the wine has an authentic and unique story to tell. Occasionally, we visit producers to learn more about their vision as well as their products.
Beatrice Bessi, Head Sommelier at Chilternfirehouse, London
First we need to keep in mind the final goal we want to achieve. Which type of restaurant we are working in, which type of guests etc.. but I also truly believe that the winelist should reflect the personality and the passion of the sommelier team. I love to share and listen opinions within my team, and taste new possible wines blind, just to see their reaction to it, with no conditioning. The winelist should keep "comfort zone" wines, but also leave space to discoveries and new upcoming producers. When I've set my mind on what I'm looking for, quality and price are the two following factors to be considered.
Chris Delalonde MS, Master Sommelier and Head of Wines, The Dorchester, London
I rarely taste alone, the team's like or dislike is very important to me. So the wine needs to fit in terms of style, drinkability, food matching, customer expectations, price tag...From quirky to classic expression, you do not make a list for yourself; you create a list that you enjoy offering knowing it represents the establishment as well as the team behind it.
Erik Simonics, Head of Wine at Caprice Holdings Ltd, London
There are a lot of aspects to consider when purchasing wines, season, current offers, menu changes, your budget, drinking habits and so on. However, the most important thing is what your guests want. There is no point to purchase a wine that you won't be able to sell, it is just a bad purchasing decision. It is important to understand who you are selling to, gather some feedback on the wine list, listen to your guests and analyse your sales mix.
Antonio Palmarini, Wine Buyer at Franklin's Wine Shop and Bar, London
Quality for money is probably the main thing, however, you have to understand the market of your area where the shop is based before choosing. More organic or not? more traditional Bordeaux and Burgundy or more international? These are the questions I ask myself before search for wines
Matteo Montone, World Best Young Sommelier 2019 Chaine de Rôtisseurs
When I plan to buy wine for my business I am always looking for quality, wine typicity and certainly price point. A wine should be offering good value for money.
Daniele Chelo, Head Sommelier, Clos Maggiore, London
It has to speak to me. I pick wines that are slightly unknown but can replace a more renowned appellation or style in order to help guests making discoveries. I like tasting the wine and giving it a price in my head before to discover the real one. I want to feel in the guest shoes and making sure I would be happy to pay such price for that bottle. Finally there are those couple of wines that are on your list for a simple unconditional love of them. They represent you and your taste, they're like your signature to it.
Yuri Gualeni, Head Sommelier at Bar Boulud, Mandarin Oriental Hotel Group
There are many aspects to look for. First and foremost is the concept, vision and mission of the business. Secondly, but equally important, is the clientele the restaurant is hosting. Thirdly, trends. Then the price points that offer experiences and choice for every pocket. Lastly – your favourites.
Adriana Valentini, Head of Beverage at Oxford and Cambridge Club
In my opinion, discussion and comparison are the basis for this business: my team is also involved in key decisions and I really proud myself as Head of Beverage to listen to what they may like or dislike despite purchasing the "right wines" always needs experience and yet some luck. A few key factors are: the restaurant identity, food matching, how to meet and to exceed your customer expectations. The wine list reflects the sommelier personality and it should also represent the establishment behind it. It's a hard and exciting job at the same time if you also enjoy yourself while doing it.
Stefano Pasqual, Head Sommelier at Gordon Ramsay Group
It's always very important to buy wine in line with the style of cuisine, however with experience I've learned to buy wine depending on guests demand (and few unknown gems off course).
Jules Bensacq, Head Sommelier and Wine Buyer at 28°-50° Wine Workshop and Kitchen, London
When curating the wine list, I aim to have a healthy balance between accessible options, things that people will be drawn to, but also a personal aspect comes into play - you will see we have extensive Bordeaux options on our list, due to my background.
We are lucky to have a loyal client following, it makes selecting wine for them easier. We know their preferences, and in turn they trust our judgment. At the same time, it does add that bit more pressure, as we definitely don't want to disappoint them!
Vincenzo Arnese, Head Sommelier & Wine Buyer at Dinner by Heston Blumenthal, London
I am looking at every single factor that can influence my final decision: price, quality, value, fit with the menu, packaging, history, brand value, etc.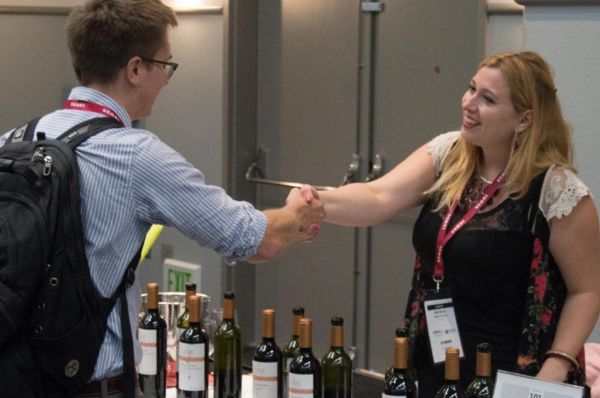 Insights
Building Connections, Expanding Palates, and Elevating Wine Culture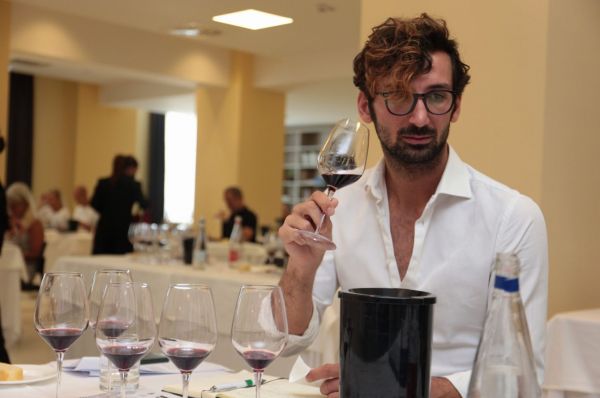 Interviews
"The Ambassador of Wine: A Multilingual Professional with Expertise in Hospitality, Sales, Marketing, and Management."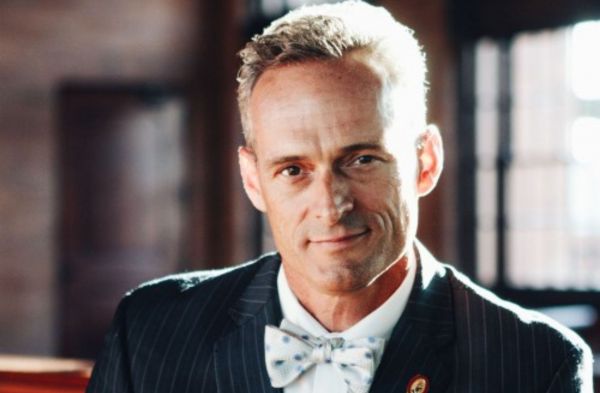 Interviews
Charlie Leary interviews Master Sommelier Ron Edwards of the major fine wine import & distributor Winebow about the company, his job & accomplishments within the fine wine sphere.
South San Francisco Conference Center, 255 South Airport Boulevard, South San Francisco, CA 94080, United States
Register Now
South San Francisco Conference Center, 255 South Airport Boulevard South San Francisco, California
Register Now