IBWSS: Build Your Own Wine Or Spirits Brand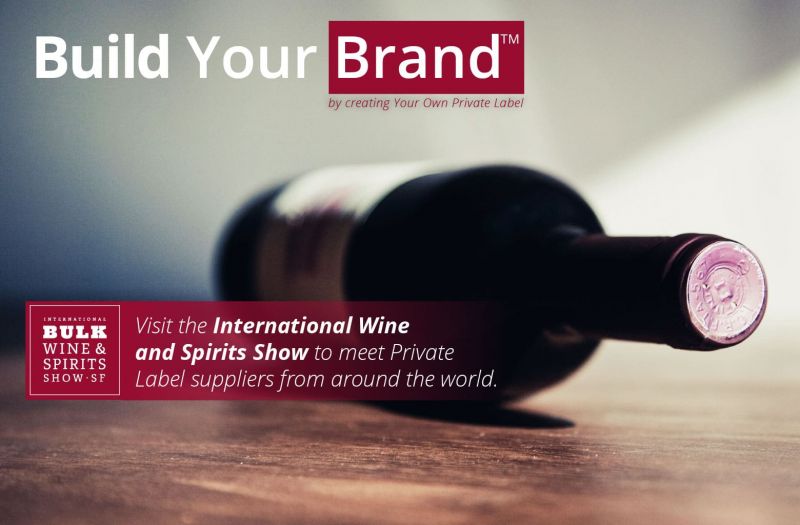 07/10/2021 If your idea of a private label wine is "Two-Buck Chuck" from the supermarket chain Trader Joe's, think again
While the first private label wines started by national and regional chains tended to be lower-priced wines, the current trend is the premiumization of the entire U.S. wine industry, and that extends to the world of private label wines as well.
The easiest place to see this premiumization trend in action, of course, is in the number of private-label wines that are now winning prestigious awards for their quality. The German retail chain Lidl, for example, recently won 47 medals at the Sommeliers Choice Awards.
"We are thrilled that our wines have performed so highly at the recent Sommeliers Choice Awards," said Stefan Schwarz, Lidl's chief product officer. "With the guidance of our master of wine, Lidl works to offer high-quality wines at remarkably low prices. These awards prove that when done right, great taste and great prices can go together."
Lidl's master of wine is Adam Lapierre. Becoming a master is the highest designation a wine expert can receive, and it takes years of studying, serving, and sipping to earn the prestigious title. Not only does Lapierre taste and rate Lidl's wines, but he also offers his expertise when handpicking each bottle in the retailer's collection.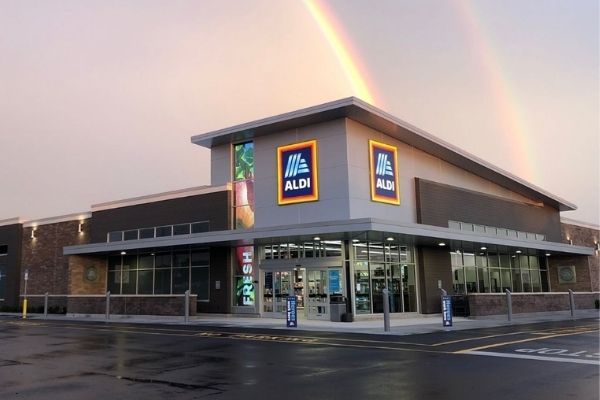 German discount retailer Aldi has also been working hard to showcase the quality of its wines. Suddenly, the $10 bottle of wine found at your local supermarket comes with the same sort of accolades and attention as a $20 or $30 bottle of wine at a high-end wine shop. Carrying the mantle of providing quality wines at an everyday price, Aldi's private label wines had an impressive outing at the 2021 USA Wine Ratings.
Aldi Inc.'s highest-scoring wine at the 2021 USA Wine Ratings with 94 points, the Peaks & Tides Cabernet Sauvignon was also conferred with the Best Wine by Value award at the competition. On the nose, the cabernet sauvignon has aromas of blackberry compote, green bell pepper and fresh herbs. On the palate, the gold medal winner is balanced and poised, driven by savory nuances of tomato leaf, vanilla and cedar.
The International Bulk Wine & Spirits Show does exactly what it says it does. It is the opportunity of the year for anyone involved in the production, selling and buying of bulk wine and spirits to come together, meet your key industry contacts and do business.
The key reason why the "premium trend" has legs is that consumers feel that they are getting a real value with every purchase. It's no longer about getting a "cheap wine" – it's about getting a "value wine." Wine consumers can now compare, side-by-side, two different bottles. They might have a favorite go-to brand for their wine, but when they see a similar bottle of wine priced a few dollars lower, they will be tempted to compare them. And when they see that the lower-priced wine comes from a unique terroir, is supported by engaging brand identity, and oh yes, also happens to have won a few wine awards, then the choice is an easy one.
The most exciting part about the premium trend is that all signs point to rapid growth over the next five years. According to industry analysts, growth over the next five years will be even more rapid than in the preceding five-year period. In addition to Trader Joe's, Whole Foods Market, Costco, Aldi, and Lidl all are active in the private label market. Even Target – a store that many would not normally associate with wine – is even getting behind the idea of private label wines, driven in large part by the earlier success of its other private label products.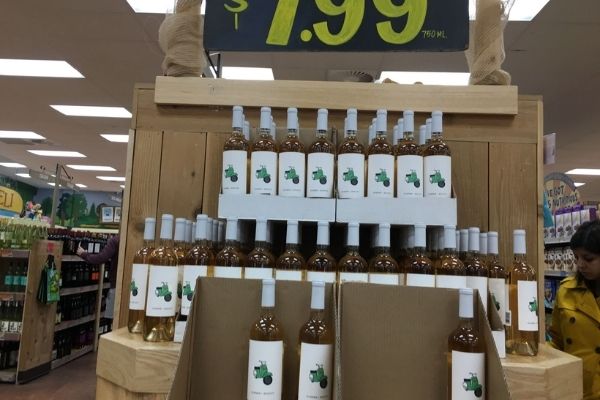 Picture of a Trader's Joe's Store Display
Premium private label wines are here to stay. In some cases, the branding of these private labels is so unique that consumers might not even realize that they are choosing a private label wine over a traditional branded wine. We've already seen how this trend has transformed the UK wine landscape, and now we're starting to see the same features within the U.S. wine market.
If you are a retailer or on-premise establishment looking for ways to tap into this important new theme of premiumization, you won't want to miss the upcoming International Bulk Wine & Spirits Show (IBWSS) in San Francisco, which will highlight the many ways that participants can get involved with private label wines and spirits.
The event will have a 2-day conference along with 110 exhibitors on the expo floor. Conference tickets are now available and you are encouraged to reserve your seat asap.
Here's are few topics on the conference agenda that are relevant to private labels: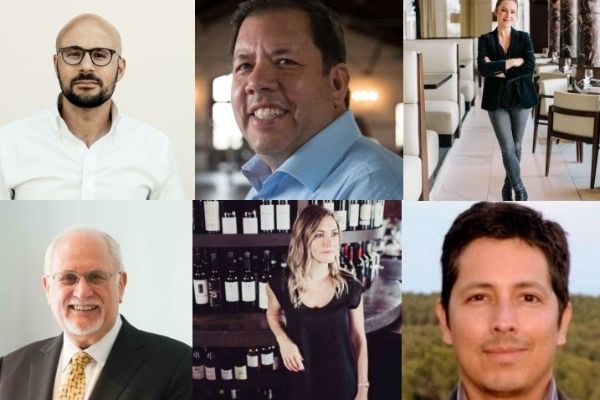 Global Bulk Wine Market and Trends, by Todd Azevedo WINE & GRAPE BROKER, PARTNER. Todd Azevedo of the Ciatti Wine Company will discuss the latest trends and opportunities in the global bulk wine market.
Customizing Bulk Spirits To Craft Unique & Game-Changing Brands, by Nick Scarff MASTER BLENDER AND VICE PRESIDENT OF BUSINESS DEVELOPMENT AT NEXT CENTURY SPIRITS. In this talk, Nick will discuss how fast iteration and product development is key for brands to maintain loyalty, especially from younger consumers. How brands can stand out from the crowd by developing innovative products fast. How to launch RTD's, How rapid iterations of product developments are crucial to establishing a brand in this quickly growing market. A must-attend session if you are looking to develop your own spirits brand.
Private, Control and Proprietary Label Regulatory Developments by John HinmanFOUNDER / PARTNER, HINMAN & CARMICHAEL LLP.
The most profitable wine and spirits sold in mass-market retail accounts (grocery, convenience store chain, warehouse clubs) and in mass-marketed wine and spirits subscription "clubs" are private (IP owned by the retailer), Control (IP owned by the seller and dedicated to specific retail accounts) and Proprietary (IP celebrity and name recognition) brands. John's presentation will explore the current tied house and 3T system restrictions limiting management of inter tier contractual relationships, principally the ownership of the IP used for the brand, the tied house implications of retailer-owned brands being sold outside the retailer-owned establishment, the IP implications of popular brands owned by celebrities and the legal distribution challenges of servicing multi-state retailers.
The International Bulk Wine & Spirits Show is the opportunity of the year for anyone involved in the production, selling, and buying of bulk wine, bulk spirits, contract bottling, private label.
The conference provides information for business leaders on the latest trends in bulk wine and spirits, but also the wider drinks industry, covering consumer trends and changes in spending behavior. The 2021 conference will also assess the impact of Covid-19 on the global wine and spirits sector and what long-term changes the industry can expect.
Location and Dates: Nov 9-10, 2021 - South San Francisco Conference Center (Nov 9 - 11 am to 5 pm, Nov 10 - 11 am to 4 pm). The conference starts at 9 am on both days.
Get your tickets here and meet more than 100 suppliers who can help you make your own private label wine or a spirit brand.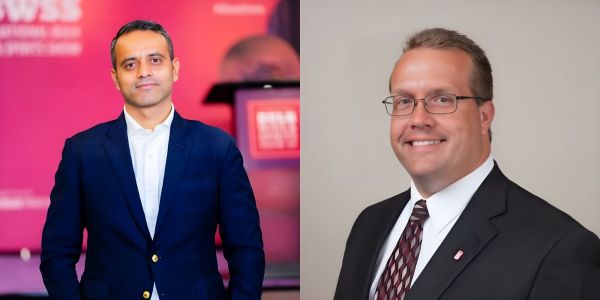 News
Attend this Q&A and insightful session on how beverage brands can develop sales processes to grow on-premise sales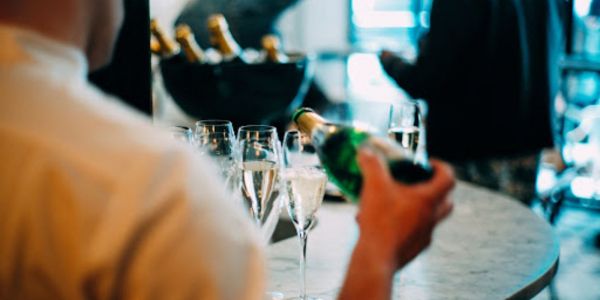 Operations and Management
Nurturing Talent and Expertise: Strategies for Retaining Sommeliers and Wine Waiters in a Challenging Wine Industry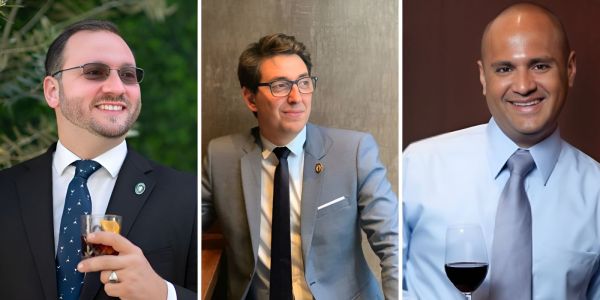 News
Sommeliers Choice Awards is pleased to share that Mark Guillaudeu MS, Jeremy Shanker, and Serafin Alvarado as its judges
South San Francisco Conference Center, 255 South Airport Boulevard, South San Francisco, CA 94080, United States
Register Now