In Talks With Director Of Beverage At The Phoenician, AZ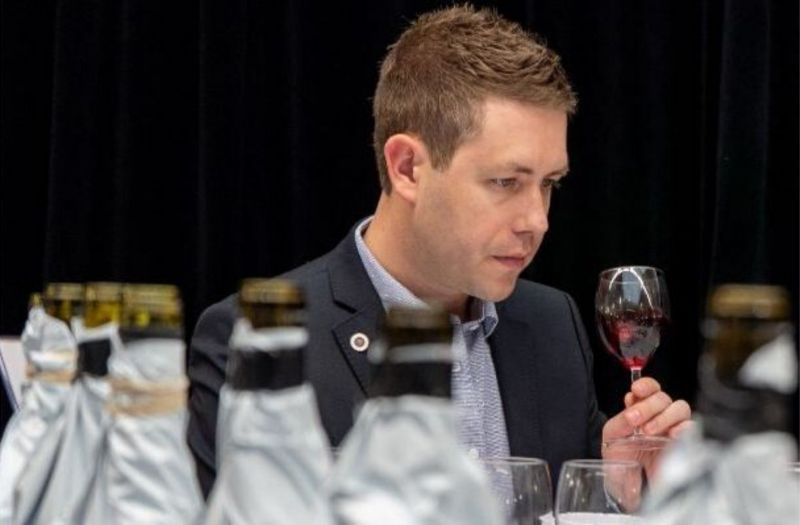 07/01/2020 Get core insights from Jared Sowinski on wine sales promotions, wine staff training, and career tips and tools for sommeliers.
The Sommelier Business team recently scheduled an interview with the Director of Beverage at the Phoenician, Arizona, Jared Sowinski.
Their hospitality has indeed left its mark on us, we simply can't wait to visit again. The splendidly gorgeous view is a bonus!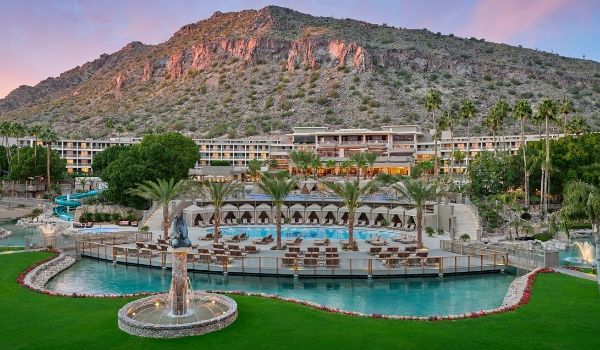 Speaking of hospitality, and of course, wine, let's get straight to the points. So Jared,
How important is staff training?
It's extremely important! Staff training is crucial to the success of any beverage program.Without proper training, the majority of your staff won't have the knowledge or confidence to accurately answer beverage questions regarding your specific selections and won't be able to properly upsell or make personal recommendations.Once the staff has had the opportunity to taste and learn about the specific selections on their wine list, they become empowered and want to share what they've learned with your guests.
How can restaurants grow their sales from staff training?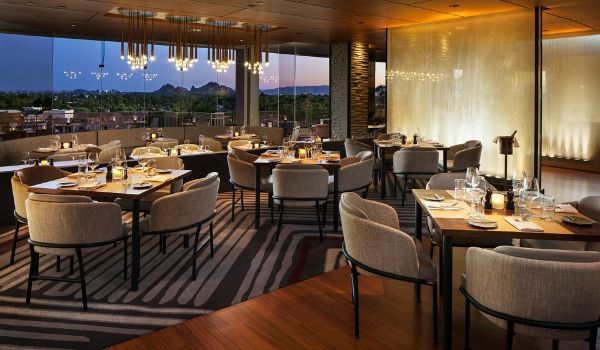 Once the staff is empowered with knowledge to confidently sell and more so, upsell, it will greatly help with the growth of sales.They can take the average guest that was going to choose a by the glass selection and get them to purchase a bottle, or perhaps spend more than they were planning to trying something new based on a staff recommendation. Over time this trend can evolve into a culture change as menu pricing can increase based on an increased average price of by the glass and bottle sales.
How often should such trainings be conducted?
As often as possible.It will depend on your staff's ability but you should try and make it a routine so it becomes part of the culture of the restaurant or bar.
What to cover in staff trainings?
Everything. Start at the basics of wine production, major varietals and major growing regions and as the staff progresses move into sub-regions, specific producers, bottlings and lesser known varietals. Tailor it to your specific wine list, so the focus is on what you carry and always tie every discussion back to the menu so they staff is always thinking about recommended food pairings.
Which skills can be improved by staff training?
Anything you focus on.Overall wine and beverage knowledge, ease of service, etc.Look for areas of opportunity and focus on having the staff learn and practice these skills so it helps the operation run more efficiently.
Does staff training help in staff retention?
Absolutely. If they feel their growing and learning they'll be more likely to stay at the restaurant or bar longer.
---
Speaking of staff skills and training, let's come over to wine sales promotions, shall we?
What are the Ten things a sommelier can do to increase wine sales?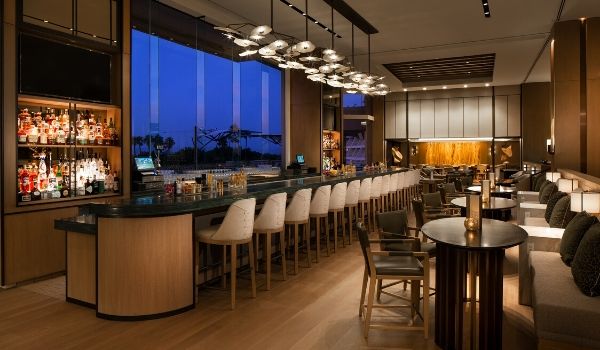 1. Staff Training
2. Proper purchasing. – Take advantage of multi case deals for best pricing!
3. Monitor POS sales data to look for average price trends and increase pricing when you can.
4. Touch as many tables as possible. Your presence really makes a difference for current and future guests.
5. Create a tasting menu if possible to showcase bottles you'd normally not pour by the glass.
6. Stock 375ml's. A guest that might have just gotten a glass of wine can be persuaded into getting a 375ml and spending quite a bit more.
7. Create a great happy hour program with wines that you've purchased at a great deal.
8. Staff incentives for sales goals.
9. Increase pricing and push the envelope on the top tier of BTG wines.
10. Use a Coravin. You can add a new higher tier of BTG wines without worrying about spoilage.
What to keep in mind while recommending a wine to the consumer?
Their budget, what varietal they're looking for, and what style within that varietal they like.Once you know those three things, you can accurately recommend a bottle of wine to them.
What are Five ways to upsell your wines?
1. Staff training
2. Use a Coravin. You can add a new higher tier of BTG wines without worrying about spoilage.
3. Carry both large format and half bottles. You can upsell a guest from a glass to a half bottle and from just a bottle to a large format fairly easily.
4. Increase pricing and push the envelope on the top tier of BTG wines.
5. Be generous with your guests! Give them a taste of something special that's open or use a Coravin to give them sample of something they've never tried. It will come back when they decide to splurge and buy something they now feel confidant ordering.
Does BTG help in increasing wine sales?
Absolutely. The margins on BTG wines are usually much better than by the bottle sales, so you can really drive great margins and overall sales through your BTG selections.
What's your tip in designing by the glass program?
Design it around the food.Really work with the chef and taste through all of the dishes to understand the overall flavors and nuances of the current dishes and those to come.Once you have that understanding you can pick wines that will really highlight those dishes and compliment them.
---
So, let's go through some career tips and tools that you recommend for young sommeliers.
According to you, what are the top five sources of information for Sommeliers?
Books, printed and online publications, Podcasts, news feed, social media.
Do you use any apps to keep yourself updated?
I utilize the apple news feed app more than anything else.I have quite a bit of content from various wine and beverage publications in my feed.
From where do you consume your content on a daily basis?
Mark Brown's Industry update, news feed and social media.
How you develop your skills on the job?
Never stop tasting and never stop reading! Utilize the distributors and suppliers to taste as much as possible and to learn from them along with what your reading.Utilize your local Sommelier community also to grow.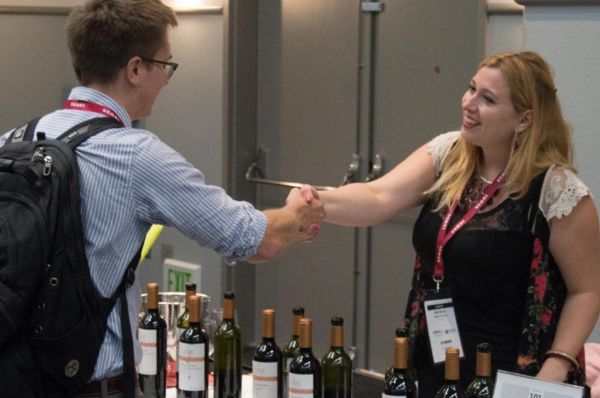 Insights
Building Connections, Expanding Palates, and Elevating Wine Culture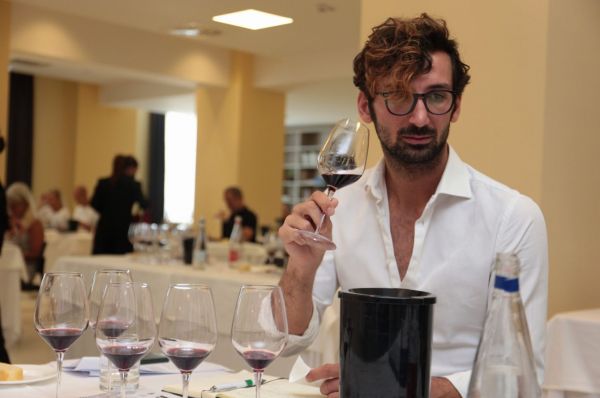 Interviews
"The Ambassador of Wine: A Multilingual Professional with Expertise in Hospitality, Sales, Marketing, and Management."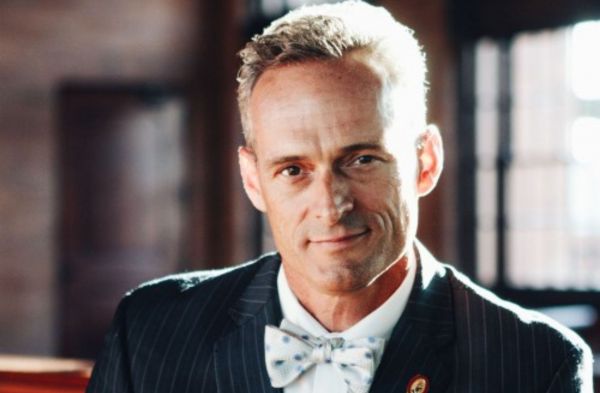 Interviews
Charlie Leary interviews Master Sommelier Ron Edwards of the major fine wine import & distributor Winebow about the company, his job & accomplishments within the fine wine sphere.
South San Francisco Conference Center, 255 South Airport Boulevard, South San Francisco, CA 94080, United States
Register Now
South San Francisco Conference Center, 255 South Airport Boulevard South San Francisco, California
Register Now