WSET, Wine, and Beyond: Gladys Boenig's Unique Path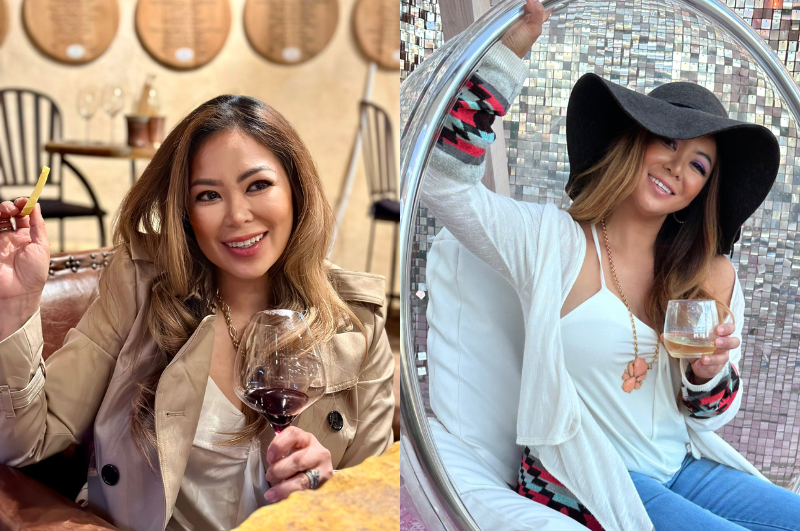 10/08/2023 Gladys Boenig shares her journey in the wine industry, her tips for aspiring wine enthusiasts, her favorite wine regions, and grape varietals.
Diving into the enchanting realms of Napa and Sonoma, Gladys Boenig embarked on a remarkable journey that seamlessly melded her scientific background with an unwavering passion for the art of winemaking. As a biochemist with an insatiable curiosity, Gladys found herself immersing in the diverse regions, captivating varietals, and vibrant lifestyle that the wine industry had to offer. From pursuing her WSET 2 certification to sharing the allure of Napa-Sonoma through her vineyard condo on Airbnb, Gladys has woven a tapestry of experiences that blend science, hospitality, and entrepreneurship. Join us in this exclusive interview as Gladys unveils her insights, aspirations, and the vibrant flavors that define her journey in the world of wine.
1. Can you talk about your journey, your experiences, and what role you're playing in the industry currently?
My journey in the wine industry has been a remarkable fusion of my passion for the science of wine and my background as a biochemist. Relocating to the vibrant Bay Area in 2006 introduced me to the enchanting realms of Napa and Sonoma, where I immersed myself in exploring diverse regions and the captivating array of wine varieties. In Napa, I found my true love for winemaking and deepened my knowledge by pursuing my WSET 2 certification. Additionally, I sought to enhance the wine country experience by sharing my vineyard condo through Airbnb, promoting the region's wines, lifestyle, and warm hospitality.
Recognizing the need to spread the food and wine experience of Napa-Sonoma beyond its borders, I am now embarking on a journey to develop a brand that captures the essence of Napa-Sonoma living. Through this brand, I aim to offer individuals a taste of the region's vibrant lifestyle and culinary delights, starting with launching a special sauce inspired by Napa-Sonoma's rich culinary heritage.
Driven by my unique background, I embrace the opportunity to fuse my love for wine with an entrepreneurial spirit. The wine industry has satisfied my scientific curiosity and allowed me to contribute to the tourism industry, combining passion and purpose. As I continue my adventure through the world of wine, I eagerly look forward to the exciting chapters.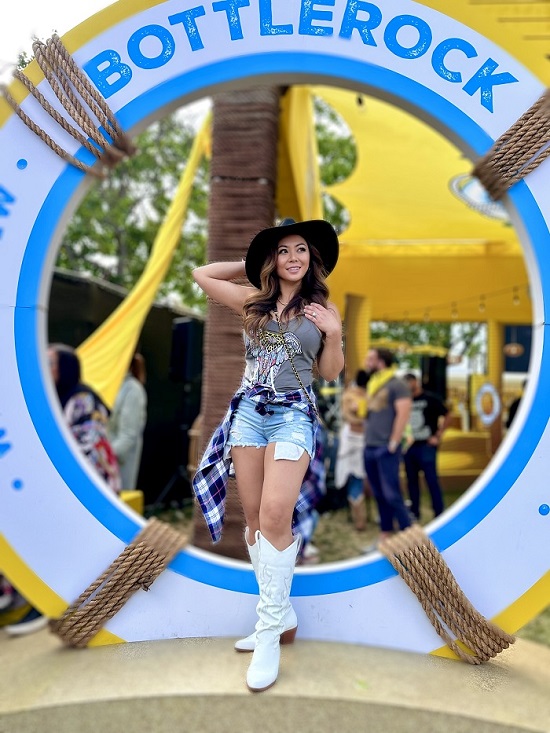 2. How important is WSET - and what to keep in mind before going into the training?
WSET certification is essential because it equips individuals with the knowledge, credibility, and tasting skills necessary to succeed in the wine industry. It opens up opportunities for career growth and enhances professional standing. It demonstrates a level of expertise and commitment to the wine industry. I enjoyed learning about viticulture, winemaking techniques, and wine tasting. Finally, you will also enhance your Tasting Skills. Training includes wine-tasting techniques to develop a structured and analytical approach to evaluating wines. This skill is highly beneficial for wine buying, selling, or quality assessment professionals.
Before embarking on WSET 2 training, plan ahead. Register beforehand to give yourself time to study before the in-class training. Familiarize yourself with wine basics, including major wine-producing countries and their renowned regions. Consider the time commitment required for attending classes, studying, and preparing for the exam. You will develop your tasting skills with the opportunities to taste different wines and practice evaluating their characteristics. There will be a lot of emphasis on the aroma, flavor, structure, and quality assessment. Take notes during classes and tastings to capture important information, key points, and your own observations. Stay Curious, Open-Minded and keep the passion alive.
3. Instagram tips to crack the right audience and retain them?
Building a loyal Instagram audience requires dedication and nurturing, much like any other relationship. Here are my top three strategies: Define Your Target Audience, Stay Consistent, and Build Meaningful Connections.
To start, take the time to understand your target audience by researching their demographics, interests, and behaviors. This knowledge will help you tailor your content to resonate with them. Stay consistent by posting regularly and maintaining a cohesive visual style and tone that aligns with your brand. Remember, you are an influencer, and your followers rely on you to provide valuable and inspiring content.
Building meaningful connections is vital. Engage with other influencers in your niche by leaving thoughtful comments on their posts. Attend community events that bring your audience together and make a positive impact. Collaborate with other influencers or complementary brands to expand your reach and tap into new audiences. Utilize relevant hashtags to increase your visibility and engage in industry-related conversations.
Utilize a variety of high-quality photos, videos, and captions that inspire, educate, entertain, or spark conversations. Encourage interaction by asking questions, using calls to action, and responding promptly to comments. Your followers depend on you to provide valuable ideas and meaningful content, so be their source of inspiration and reciprocate their engagement.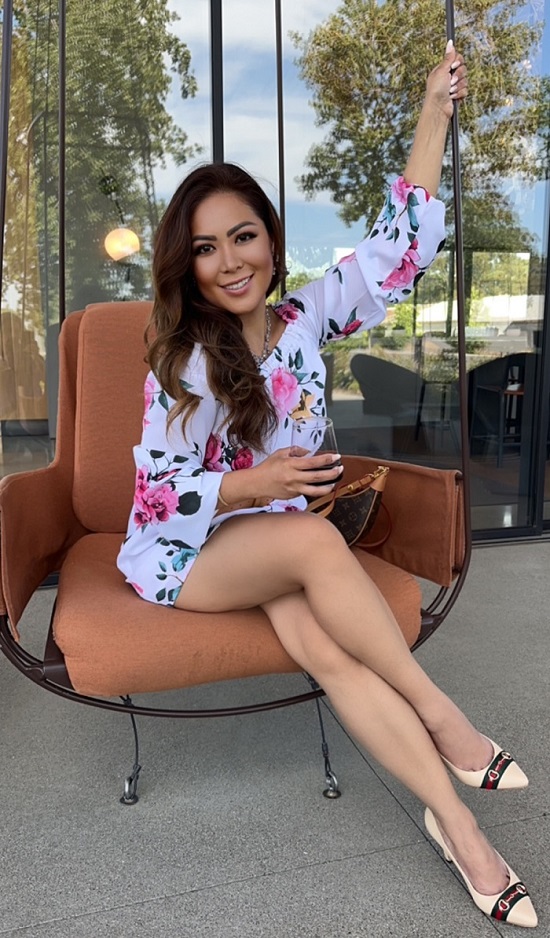 4. What is on the career bucket list for you that you're working towards?
On my career bucket list, I am passionately working towards utilizing my social media platform, WSET 2 certification, and personal experience to establish a purposeful brand that showcases and promotes the Napa-Sonoma region. My ultimate aspiration is to own my own wine label and vineyard, further immersing myself in the world of winemaking.
5. What kind of publications do you follow to keep up with industry news and trends?
To stay updated on industry news and trends, I actively follow a selection of publications such as the Napa Valley Register, Wine Spectator, Napa Sonoma Magazine, Visit Napa Valley social media, and the local Chamber of Commerce. These sources provide valuable insights into the latest happenings in the Napa-Sonoma region, including news, events, winery profiles, travel recommendations, and industry developments. I use Instagram and Facebook to learn about the people and their activities.
6. What are some of the most common blocks you find people struggle with in wine tasting?
Tasting bias, preferences for specific styles or grape varieties. Lack of exposure to different scents and flavors or a limited wine vocabulary. Limited knowledge of wine regions, grape varieties, and winemaking techniques. Fear of being wrong or feeling intimidated by others' opinions. Nonsystematic wine tasting and needing to know what to look for.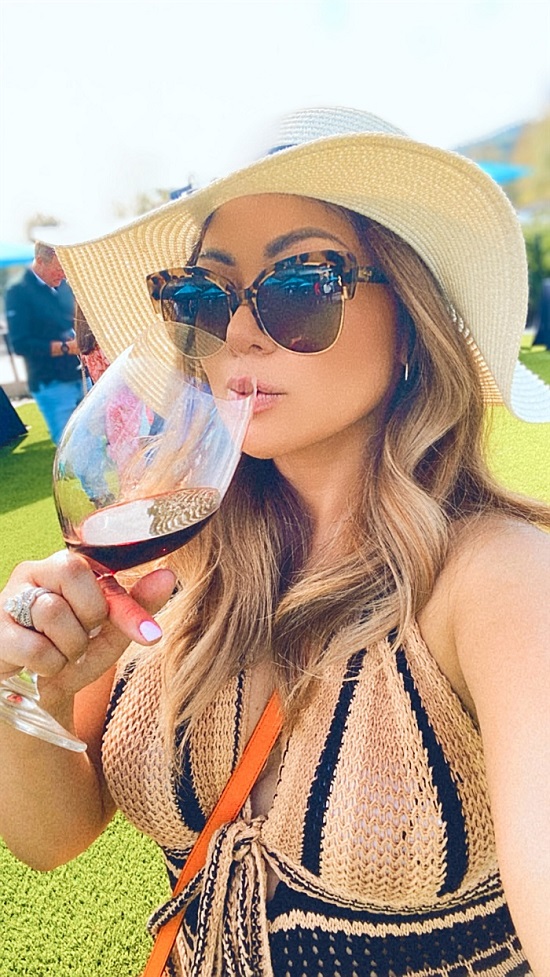 7. Can you share some tips for aspiring wine enthusiasts who want to improve their knowledge and appreciation of wine?
Absolutely! Here are some tips for aspiring wine enthusiasts looking to improve their knowledge and appreciation of wine.
Taste Widely and have an open mind. Explore wines from different regions, grape varieties, and styles. Attend tastings, join wine clubs, and visit wineries to experience a diverse range of wines. Tasting widely expands your palate and exposes you to new flavors and aromas.
Keep a wine journal and take notes of your observations, aroma, and flavor profile. Ask yourself, what food can I pair with this? Consider pursuing wine education courses like the WSET. Join Tasting Groups or Clubs: Engage with other wine enthusiasts by joining tasting groups or clubs. Visit Vineyards and Wineries: Plan visits to vineyards and wineries whenever possible. Experiment with Food Pairings: Explore the world of wine and food pairings. Attend Wine Events: Attend your area's wine festivals, tastings, and events. Stay curious, embrace new experiences, and enjoy the process of discovering the vast world of wine. Follow a wine influencer and engage.
8. What has been one of the most memorable wine experiences or discoveries in your journey as a wine influencer?
One of the most memorable wine experiences in my journey as a wine influencer was attending a food and wine event early on. This event brought together vintners from both small and large production, offering a unique opportunity to taste a wide range of wines. Through this experience, I gained a profound understanding of the impact that the grape's growing region has on its quality and taste.
Exploring wines from various regions, I learned that factors such as temperature, altitude, and pressure play a significant role in shaping the distinct characteristics of grapes grown in a particular area. Each region possesses its own terroir, contributing to the unique expression of the grape varietals. This discovery was a turning point in my wine journey, as it deepened my appreciation for the intricacies and nuances that the environment brings to the final product.
During the event, I had the pleasure of tasting the 2012 vintage bottles brought by the winemakers, and it was truly a delightful experience. It was a particularly remarkable year in California, as we had ample rainfall, resulting in the production of exceptional grapes. Interestingly, both the 2012 and 2013 vintages are widely regarded as outstanding in Napa.
This event marked the beginning of my wine journey, and I must say, I was spoiled from the start. The wines from the 2012 vintage captivated me, and I instantly fell in love with their quality and character. From that moment, my passion for wine deepened, and I haven't looked back since. In addition to the exceptional wines, I had the pleasure of connecting with a couple of influencers in the region, who soon became dear friends. Meeting these fellow influencers added an extra layer of enjoyment to the event and enriched my wine journey. We exchanged insights, recommendations, and stories, expanding my knowledge and appreciation of the region's wines even further.
9. Do you have any favorite wine regions or grape varietals that you frequently enjoy or recommend? What makes them stand out for you?
Napa Valley, California, I love the Cabernet Sauvignon wines. The wines from Napa Valley often exhibit rich, full-bodied flavors, with notes of dark fruit, cassis, and elegant tannins. Another favorite is Tuscany, home to notable wine regions such as Chianti, Brunello di Montalcino, and Bolgheri. Sangiovese is the key grape varietal in Tuscany, producing wines with a range of styles, Tuscany's red wines are known for their character, structure, and ability to pair well with food. I will be in Tuscany in September and I can not wait!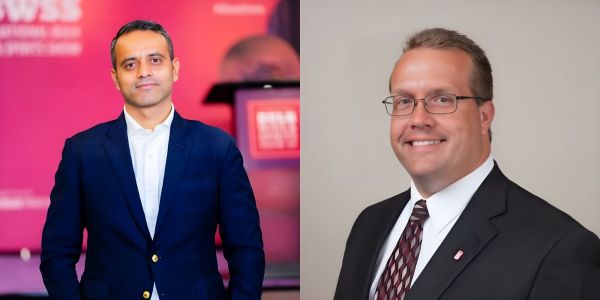 News
Attend this Q&A and insightful session on how beverage brands can develop sales processes to grow on-premise sales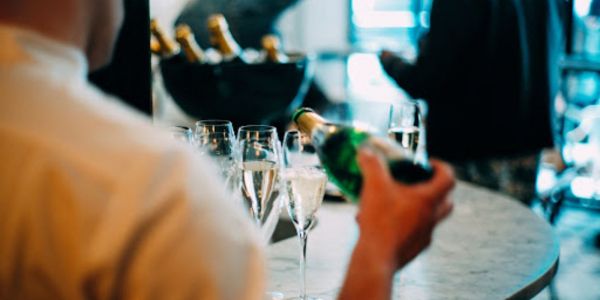 Operations and Management
Nurturing Talent and Expertise: Strategies for Retaining Sommeliers and Wine Waiters in a Challenging Wine Industry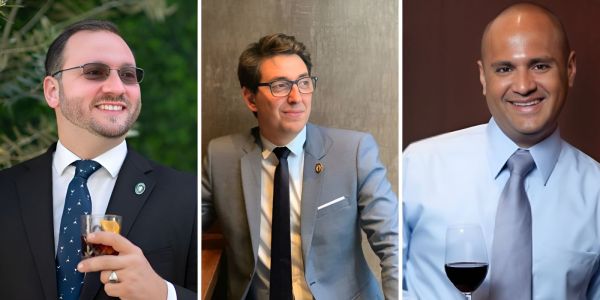 News
Sommeliers Choice Awards is pleased to share that Mark Guillaudeu MS, Jeremy Shanker, and Serafin Alvarado as its judges
South San Francisco Conference Center, 255 South Airport Boulevard, South San Francisco, CA 94080, United States
Register Now