People Are Looking For Experiences To Connect With Products Says Kathy Joyce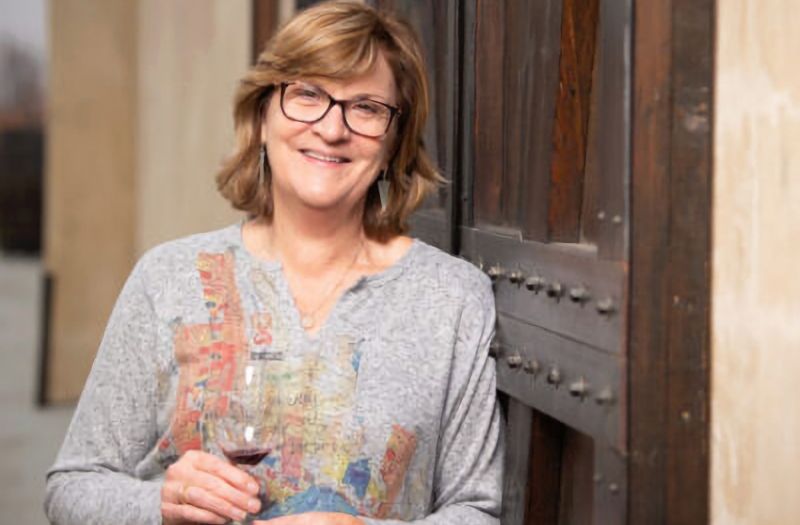 06/03/2022 Kathy Joyce is the DTC and Wine Club Director at Hedges Family Estate, a Biodynamic Wine Estate in Red Mountain AVA.
Coming from a completely different background, Kathy Joyce worked in the Insurance company for the longest time. A few years later, after realizing her love for wine she went on to score a degree in wine tasting and enology from the University of Bordeaux in 2012. Working as an intern and assistant for many châteaux in France, she finally moved on to become the Hospitality Director for J.Bookwalter Winery where she managed DTC (Direct-to-Consumer) sales, wine tastings, and a lot more. Her experience and passion led her to join the Red Mountain AVA Alliance and eventually become the Wine Club and DTC Director for Hedges Family Estate.
[[relatedPurchasesItems-41]]
Tell us a little about yourself and what led you to join the beverage industry? Can you tell us about how you progressed in this role?
This is what I call my second career. I worked as a business manager in my first career which gave me many of the tools I've needed for managing DTC. It is my love of wine that brought me to this industry. I started working in the wine industry on the production side in France when I was living there. I worked for a small family winery run by two sisters. I learned everything from pruning the vines to harvest and winemaking. It was an amazing way to understand the whole process and really appreciate what goes into making a bottle of wine.
I was also able to attend a special program at the University of Bordeaux called the D.U.A.D. well know there but not so much here. It is an intensive year learning about wine from the French experts, yes and it was all in French. Everything from growing vines to tasting (soup to nuts lol). It was the most difficult yet enjoyable thing I have ever done. After that, I did the CSW so I would have a designation that was appreciated in the USA.
I came back to the US and started in the wine industry here in 2016. My first job was working at Bookwalter Winery in Richland Washington. I was hired as the Club manager and ended up managing all the DTC which included 2 tasting rooms, a large wine club, and the website. It has been a learn-on-the-job journey in this ever-changing industry.
In 2018 I had the opportunity to join Hedges Family Estate. I was attracted to the winery largely because Anne Marie Hedges is French. And if you have ever seen the winery, it is the most beautiful estate that reminds me every day how beautiful France is. It was the best of both worlds because I was in the US but transported to France every day when I went to work. It was also a great opportunity because the tasting room had never been open on a regular basis and they were starting a new wine club so I was starting at ground zero. We now have a thriving tasting room and a growing wine club.
Can you tell us about the Hedges Family Estate? What are their brand pillars and how do they shape your approach towards customer service and DTC interactions?
Hedges Family Estate is all about authenticity. Our wines are all made to represent the terroir. And I am proud to say that all 5 of our vineyards are Demeter Certified Biodynamic and CCOF Organic.
So all of our wines are made with pure fruit. We are about making more "old world' food-friendly wines that tend to be lower alcohol than many New World wines. This is all translated into everything we do. We try and deliver the same authenticity in our tasting room. We do all seated tastings and educate our staff so they can share our approach to making wine.
DTC is an important part of wineries now, why do you think it is important and how do you think it has evolved over the years?
It offers a way to connect with people and tell your story. People are looking for experiences to connect with products. Not even 5 years ago tasting rooms often gave free tastings and people were lined up at the tasting bar. Standing room only! Today partly because of the pandemic but also because people are looking for something different most tastings are now a seated experience. Demographics are also driving change. Wine Clubs have been around for years in the industry but even they are evolving. People want to belong to something that offers more than just discounts. It's something we work on every day. What can we do to offer great wine and unique experiences that make our guests want to be a member of our wine family?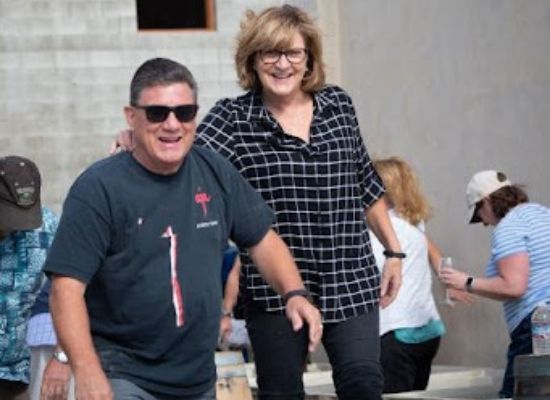 Can you tell us about the wines from Hedges Family Estate? What is special about them?
I talked about them in a previous question. What I can say is that I love the wines. They are well-balanced and I know what I am drinking. No additives and fruit are grown in the best of circumstances. We would have no problem having to put all of our ingredients on the label. Transparent and Authentic!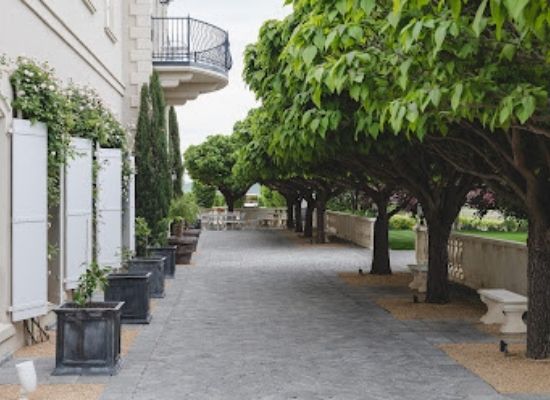 Image Source - Hedges Family Wine Estate
How do you think DTC and customer service can influence the sales and marketing of a winery?
I think DTC and great customer service can have a huge influence on sales and marketing. It is a channel that reaches people on a personal level which when combined with great customer service creates a brand loyalty that is hard to build in wholesale channels. We have seen our DTC channel grow at a very healthy rate in the past 4 years.
What are some of the innovations in customer service and DTC sales in the winery?
The change in the way we deliver the guest experience is one of the major changes I have experienced in the past 6 years. From seated tastings to virtual experiences there has been a tremendous change in the variety of ways we connect with our guests.
What was the impact of the pandemic on your company and how did you tackle it?
Having to close the tasting room for an extended period was a pretty traumatic impact. We accepted our situation and went to work to figure out ways to keep sales going. From shipping specials to deliveries, to curbside pick-ups, to virtual tastings we pretty much did it all and managed to grow our bottom line even in the height of the pandemic.
How do you approach social and digital media and how are you emerging from it?
Social and digital media is a very important part of our business. We have a strategy in place and are very focused on expanding our outreach.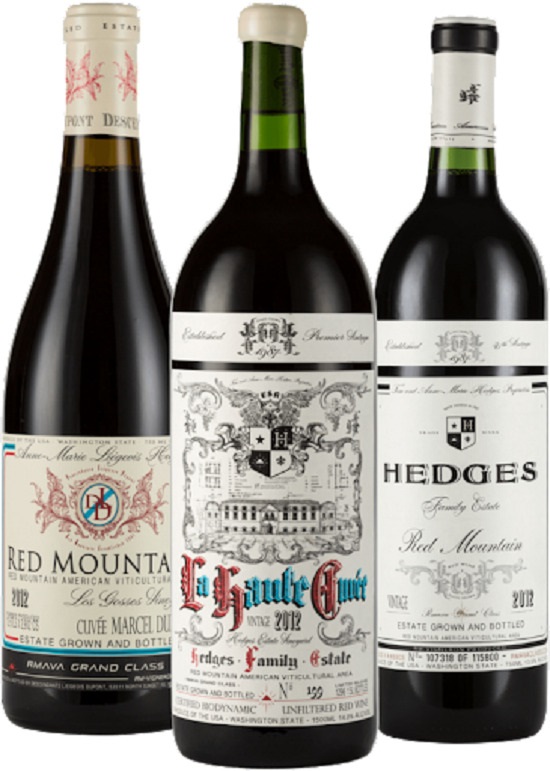 Image Source - Hedges Family Wine Estate
Before you were at Hedges Family Estate, you spent years working in several wineries, Can you tell us more about your learnings from those roles and how did they add to your present role?
One of the things I love about working in wineries is the need to wear many hats. Wineries are typically run by a small staff that needs to step up into many roles to make it all happen. Not only does this allow you to learn about all aspects of running a winery it is a guarantee that there will never be a boring day. Every day is different. Another thing I love about DTC is the connection with guests. I have met people from all over the world and have had such rich and rewarding experiences interacting with them. It's one of my favorite aspects of my job.
What is the one piece of advice you would give to the new generation looking to enter the Wine industry?
Be curious, work hard, have fun, and be passionate about your product. Understand what it takes to make wine and the risks the owners take with every vintage. Never stop learning.
Finally, which is your favorite wine, and which setting do you enjoy it most in?
My favorite wine without naming a Chateau is Châteauneuf-de-Pape. On my first trip to France, I visited and tasted many different wines there and that is where I fell in love with wine. It's also where my ashes will be scattered when I die lol. I told my son he can have a picnic and a good bottle of wine when he visits. Sure beats going to a cemetery. My favorite setting is sharing a bottle with friends wherever that may be.
Interviewed by Shreya Kohli, Beverage Trade Network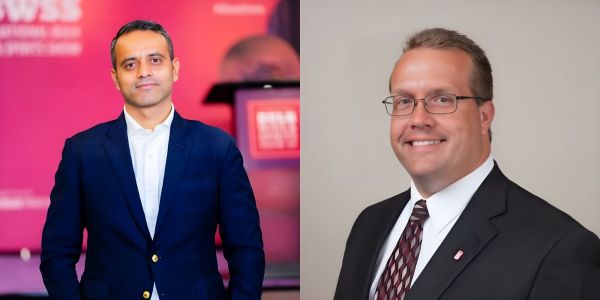 News
Attend this Q&A and insightful session on how beverage brands can develop sales processes to grow on-premise sales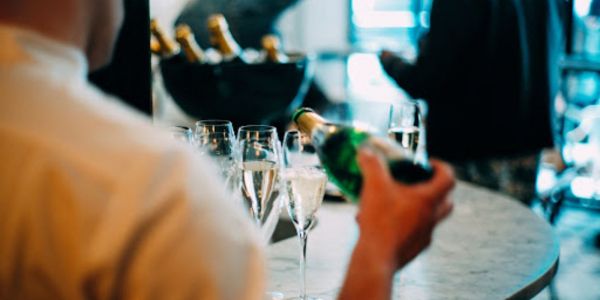 Operations and Management
Nurturing Talent and Expertise: Strategies for Retaining Sommeliers and Wine Waiters in a Challenging Wine Industry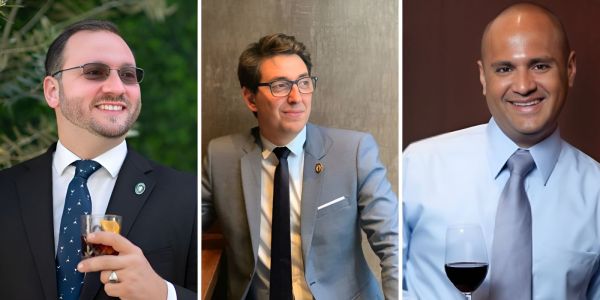 News
Sommeliers Choice Awards is pleased to share that Mark Guillaudeu MS, Jeremy Shanker, and Serafin Alvarado as its judges
South San Francisco Conference Center, 255 South Airport Boulevard, South San Francisco, CA 94080, United States
Register Now