What 2021 will look like for sommeliers - and how to be ready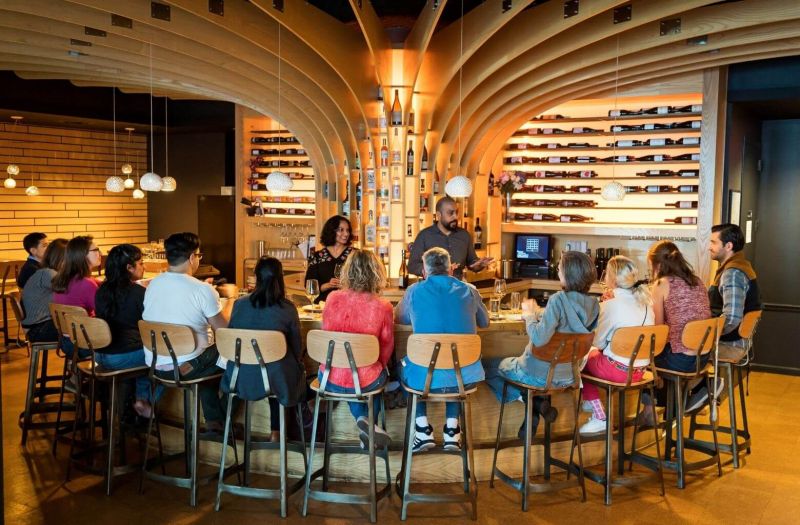 08/03/2021 For sommeliers, Covid-19 has re-written the rules of engagement. Here's how to make sure you're ready for the new world of wine
It's possible that no part of the hospitality world suffered as badly during 2020 as sommeliers. While restaurateurs battled to stay in the game, chefs switched from cordon-bleu to take-out fast food, and bars learnt how to deliver drinks to the door rather than the table, sommeliers were often the first to be laid-off. Businesses that desperately needed to cut costs decided that the first people to suffer would be those normally tasked with selling wine, traditionally the restaurant world's most profitable item.
It made sense in a way, but it was still awfully cruel on a group of professionals who have worked as hard as any to build up their skills. It was the most miserable year imaginable, but things are starting to look up. The vaccine roll-out is going so well that President Biden believes the US will have enough vaccines for every US adult by the end of May. If he's right - and there's no reason to suggest he won't be - then the hospitality picture is going to look very different by summer time. A year of misery will be over, and a whole new world will be dawning.
Sommeliers can afford to be cautiously optimistic, like 232 Bleeker's Theo Lieberman. "I think it's really inspiring to watch how resilient people have been, how creative people have been [over the past year]," he says. "I think it's all going to come back and it's going to be better than it ever was. I can't wait for that. And I just hope that every restaurant that's still open does everything they can to get through the next six months, because I think if you can do it, it's going to be an insane time to be in the restaurant industry because of just how much we've all learned to adapt and expand."
Compagne des Vins Surnaturels, Image Credit: Caleb Ganzer, sommelier and wine director at the Compagnie des Vins Surnaturels
Here's how you can make sure you're ready for what comes next:
1. Prepare to grab new opportunities
If 2020 was about laying sommeliers off, then 2021 could well see a scramble to re-hire talent as restaurants look to make up for lost time. Amanda Fraga, Director of Beverage at the Genuine Hospitality Group in Miami, says that they're looking to bring sommeliers back. They won't be alone in that.
"We don't have the same amount of floor sommeliers that we used to [because of Covid-19]," she says. "I think not having that focus person in the restaurant to talk about wine with guests has been a reason for the decline [in wine sales]. And now that I've been able to run some of those numbers and really see that we could increase wine, we're starting to slowly rehire those sommeliers because they are integral in making sure that your restaurant is seamless, that it's exciting to go to, and that it's also profitable, right? Because wine is how a restaurant can really make money."
2. Expect engaged, better educated customers
While sommeliers have been at home, their customers have been drinking wine, also at home. What are the implications of that? Could it be that guests will come back more deeply invested in wine, with a desire to try new things and be guided by expert sommeliers - or will they think they know it all? It depends on personality, in the end, but there's a tantalizing possibility that diners could be more into wine in 2021 than ever before.
3. Remember the world has changed
We're not going back to 2019 - some things will have changed permanently. Customers have got used to having wine and other alcoholic drinks delivered to their homes by their favourite restaurants and bars. What knock-on effect will that liberalisation have? It's fascinating to speculate.
[[relatedPurchasesItems-41]]
And then there's the new things that restaurants and wine bars are doing, and that many of them will continue to do. Swati Bose, who runs Flight in Washington DC with husband and fellow sommelier Kabir Amir, says they'll be doing things a bit differently from now on. "Take out and delivery is something that we would have to continue building on, and that's a really hard thing for us to build on, we're still struggling to build that, but I think we would have to. I think for example, these virtual wine classes, that took us a while, we're doing our first one next week actually, and again that took us a little while.
"And also things like outdoor seating, where we just had a small patio that was super seasonal, and now we're thinking that again if we survive this then we do have to think about an outdoor, indoor seating system that works year round. I think it will change the way people function for a long time to come."
4. Don't get too close
After a year of being told to stay away from others in order to avoid Covid-19, guests are liable to be wary of too much intimacy. Remember that people have grown out of the old ways of doing things - be kind, but don't be suffocating. It's fine if customers pour their own wine.
5. Be prepared for different pockets
According to Caleb Ganzer, sommelier and wine director at the Compagnie des Vins Surnaturels on Centre Street in lower Manhattan, sommeliers shouldn't expect big spenders to emerge post-Covid, at least not immediately. "[When things return] I think it'll seem a little bit gauche to come out swinging from the rafters for very expensive wines," he says.
On the other hand, it might be that guests want to celebrate life starting anew with a bang. Everything is uncertain, but we should all be used to that by now.
[Header Image: Flight - Kabir and Swati conducting monthly Flight Wine School, Image Credit: Swati Bose & Kabir Amir]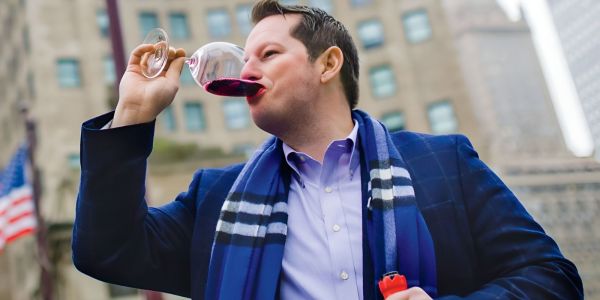 Interviews
Jon McDaniel on what makes a great sommelier, how sommeliers can create effective wine programs and how they can improve wine sales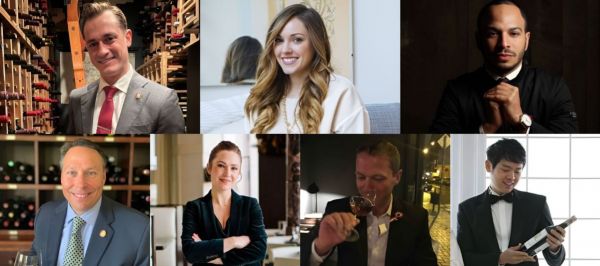 News
Top master sommeliers, sommeliers, wine directors and on-premise buyers of USA will gather in Chicago to judges wines at the 2024 Sommeliers Choice Awards, a leading wine competition benchmarking wines for on-premise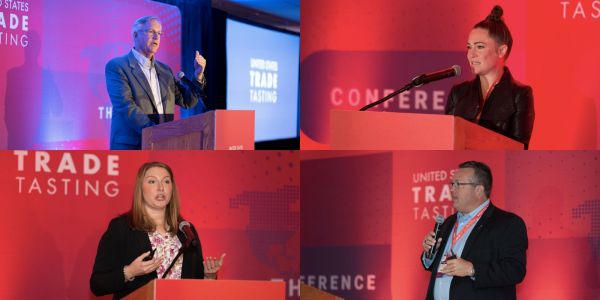 News
Mark Braver, The Fifty/50 Group; Michael E Klauer, Momentum Beverage Team: Jeremy Kruidenier, Wine and Spirits Distributors of Illinois and more take the stage at USATT 2023