Jon McDaniel On What Makes A Great Sommelier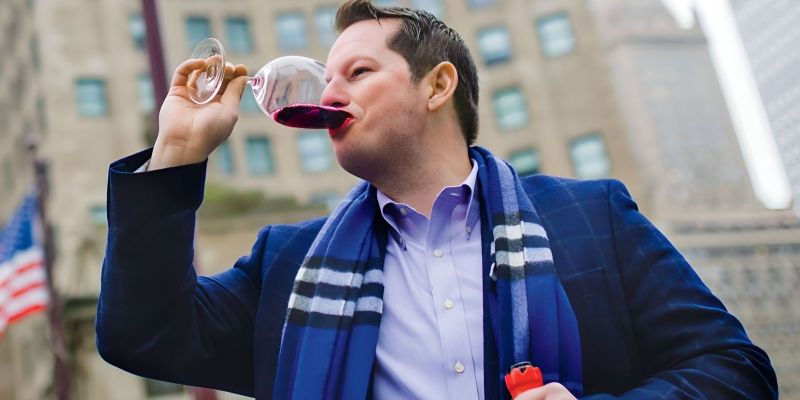 12/09/2023 Jon McDaniel on what makes a great sommelier, how sommeliers can create effective wine programs and how they can improve wine sales
Currently, Jon McDaniel is the owner & CEO of Second City Soil, a wine consultancy based in Chicago, where Jon works with restaurants on menu development and education as well as many different wineries, importers, and international wine entities on growth strategies in the Chicago market. Jon was recognized as Food + Wine Magazine's "Sommelier of the Year" in 2018 and on Wine Enthusiast's "40 Under 40 Tastemakers" in 2017. He has been featured in Wine Spectator, Wine + Spirits Magazine, and Forbes Magazine. Jon was also knighted into the Order of SNODAR in Valpolicella, Italy in 2015, is a Professor of Hospitality Management at Roosevelt University in Chicago, and is the owner and winemaker of Amos Cellars, a critically acclaimed wine brand based in Sonoma, California.
Jon is also the judge at the Sommeliers Choice Awards wine competition, a leading wine competition benchmarking wines for restaurants in the USA.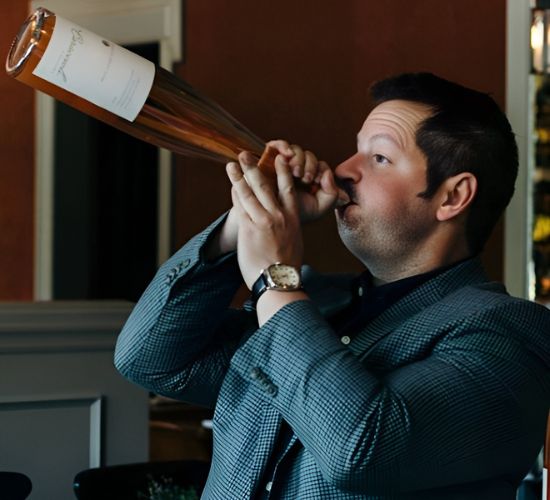 "I have been in the business for 15 years now and where most people get hooked on the romance of thinking they can taste wine all day, I am really driven by the business of wine, how to maximize success for my restaurants, my brands. I am driven by the value in wine – to be able to bring a wine to a guest that tastes like $100 and is $60 – is a pretty special moment because most guests think that a sommelier is just there to gouge them." Jon McDaniel
In this interview Sid Patel, CEO of Beverage Trade Network, Sommelier Business, and Sommeliers Choice Awards chats with Jon about what makes a great sommelier, how sommeliers can create effective wine programs, and how they can improve wine sales.
Tell us about yourself.
I'm a workaholic. After realizing that the world of politics wasn't for me - I found my way into wine and never looked back. For almost 20 years, I have spent almost as much time in vineyards, cellars, and airports as I have at home - and I wouldn't change a second of it. I live in Chicago and Dallas - working with one of the most incredible direct-to-consumer winery concepts and developing several different projects to aid wine drinkers and sommeliers alike! When I'm not working - I'm noodling on several different instruments, cooking without measuring, and watching real football with an amaro in hand.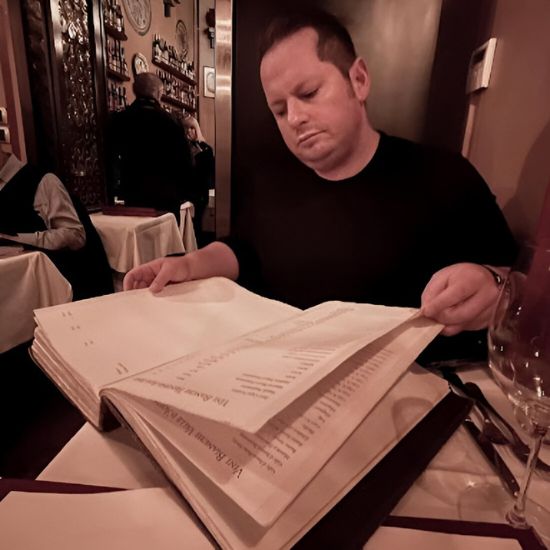 Why did you want to become a sommelier?
My career path was basically the opposite of most wine professionals. I was in the business for almost 10 years before I worked full-time on a restaurant floor. From there - the engagement with the end consumer and the relationship with the guest was like a drug to me. I found that the word "sommelier" was broken by those who used it as a tool for looking down on consumers vs. lifting them up. I knew that I wanted to be a sommelier to empower wine drinkers to enjoy wine - not be afraid of it.
What are some of the most important skills for a sommelier?
Empathy, reading between the lines of what a customer is telling you, understanding food and flavors, relationships with growers and winemakers, joy in your craft (if you aren't having fun being in wine - your customer won't either!)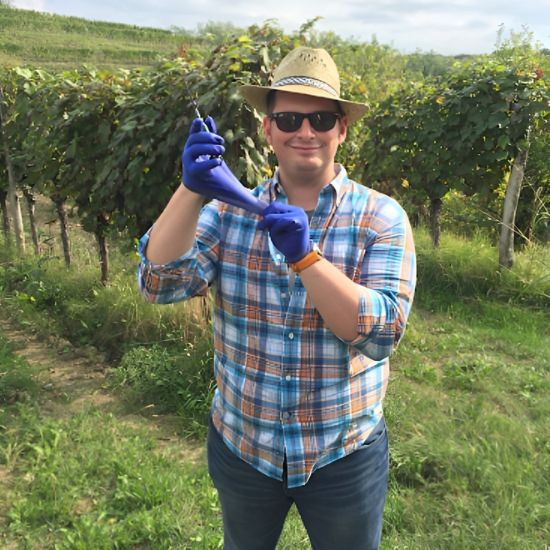 How I would train my new staff member in their first 7 days of joining.
Taste the entire menu. Wine is the enhancement to the dining experience. Train them on the BTG list - then train them again, then train them again on the bottle list - Give them a couple of whites and reds to elevate the guest experience Bring in veteran servers to give their experience with our customers - What are the majority of the wine experiences have them spend an hour stocking wine to know the logistics of the system.
What methods do you use to grow wine sales - top line? Please explain with examples.
Every sale is a unique experience that is based on the relationship with the supplier and the account. You have to assess the needs of the account and how to match that with the right wine and supplier. Selling wine is not like selling shower rings - you can make it formulaic and scientific. Wine is about the connection between the consumer needs and the producer of that need.
What methods do you use to grow net profits?
Everyone in the chain must be involved in the profitability of the wine. So if the producer, the supplier, the distributor, and the account on not on the same page to create more end profitability AND value for the guest - then the account will not buy in. You have to know the laws of each state when it comes to the distribution of wine. In certain states, you can give "free" goods to an account to help bring the net price down. In some states you have rebates. in some states, everyone has to get the same price no matter what. But distributors always skirt these rules - so you have to know how to play the system to get the best price for the account. On the accounting side - you have to be very efficient and not wasteful. Create programs of value to your guests without giving away the farm. A splash of sparkling wine has calmed so many guests that otherwise would have sent a bottle back or asked for a comp.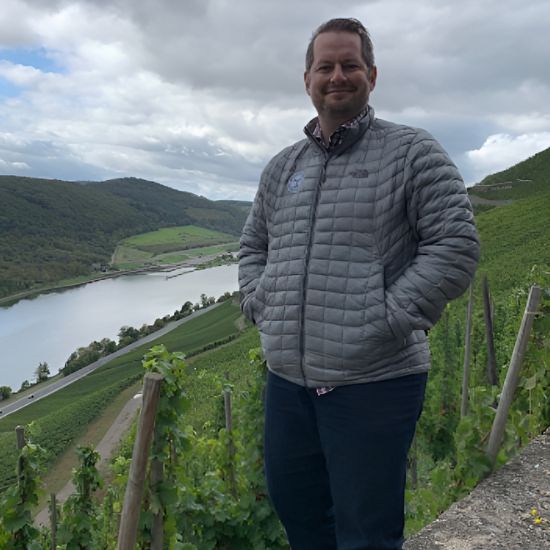 How do you self-learn and improve your skills?
Taste as much as I can, as often as I can. Wine is ever-evolving with techniques, and changes in our environment. Talk to growers and winemakers as often as possible. What is happening in their world?
What's the best part of your job?
That every day is different. People are still drinking wine and more hungry for information and experiences than ever before. Being able to get them excited about wine and the tasting journey. And the travel isn't bad either!
How do you elevate the guest experience? Please give 4-5 examples and insights here.
Listen to the guest Create a wine list that they don't want to give back - they want to keep reading and engaging Create a culture of wine that the service staff wants to learn, wants to talk and love wine for their own knowledge and their pocketbooks. If they are excited, that will elevate the guest experience Keep things fresh - a regular is your most important customer. Your staff should have something new to talk about every time they come in to keep them wondering what's next.
An unforgettable wine experience for you - tell us the whole story!
Early in my career, I would help on the floor of a very famous restaurant in Washington, D.C. Just a couple nights every once in a while, but I was asked one night to go to a table of 8 people and the host asked me what year I was born. 1982 - one of the best vintages of all time. He asked me if I had ever had a bottle from that year before - which I hadn't. He ordered 4 bottles of 1982 Calon Segur for the table - 3 of which the table drank and the 4th he gave to me as a thank you. That host was Johnny Depp.
Any favorite food and wine pairing suggestions for drinks enthusiasts?
- Pho + Dry Mosel Riesling - Seafood Towers + Santorini Assyrtiko - Fried Chicken + Champagne (some will tell you, but consumers still don't listen!)
What's your personal career goal? And how are you investing or planning to get there?
I have a project that has been bubbling in my mind for years. I have finally put the pieces of it together and am taking on investors (If you know of anyone - send them my way!!!)
Give us one good story that you remember of a customer and you.
I was once leading a wine tasting for 100 people in the backyard of this collector's house (it was a big backyard). As we were tasting the Pierre Gimmonet Special Club, I made an off-hand remark that the perfect pairing for this wine is a bucket of fried chicken. We continued with the tasting and all of a sudden the host was dropping buckets of KFC on every table - he Doordash'ed it right after I made that comment. And KFC and Special Club is EPIC!
Can you share with us an example of a solid wine program?
Monarch in Dallas has a spectacular list with gems at every price point.
[[relatedPurchasesItems-61]]
What are the points you look at when selecting a new wine for your wine program?
The Story. There are 100000000 Pinot Grigios out there. I want to find the one that has a story, a person, a place, an ideal that aligns with the ethos of the account and that servers can be interested in. If they are interested, the guest will be interested in The Profit. Of those 100000000 Pinot Grigios - if they all basically taste the same to the end consumer - the one that I can extract the most profit for the account is going to win every time The Relationship. 100000000 Pinot Grigios coming from 50 different suppliers - I am going to select the one where I know the supplier, know the producer 99% of the time. Because I know the supplier will go pick up cases when the truck doesn't deliver. I know the producer will come into the restaurant when they are in town. I know the mutual benefit will be there.
According to you, what makes a good sommelier, and what qualities do you look for when hiring a sommelier?
Are they a good person? Can I see them talking to a table about anything but wine for 10 minutes? Would a Super regular invite them to Thanksgiving dinner? Those are the qualities that are most important. I can teach a sommelier about the intricacies of the restaurant and of wine - but I can't teach nice. Also, the sommelier isn't just looking for a big score at a table. Their first instinct at a table is to assess what the guest is comfortable spending and recommend the best wine on our list for that price point that fits their palate. I don't care about the end-of-the-night photo with baller bottles - I care about the guest who gets a $100 bottle and thinks it's the best wine they have ever had.
What do you look for when you have to evaluate the effectiveness of the wine program?
Profit. Pull-through. Pleasure. If your list isn't making the restaurant money - you could have the most badass list on earth and it won't matter. If you are only selling 10% of your list and sitting on a bunch of dead inventory - that is a sign of an ineffective sommelier and of a list that doesn't make sense for the account If your guests are coming in and leaving happy with your wine list. If the staff is excited to learn about it and sell it. If the sommeliers are engaged with the list and want to sell it. That's a great wine program.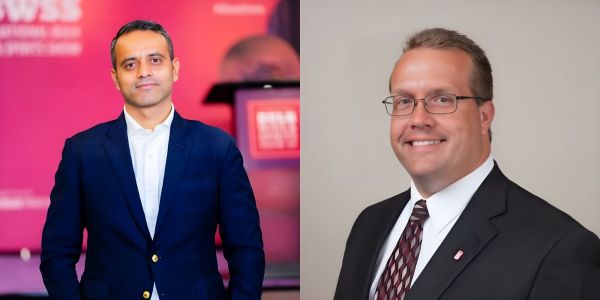 News
Attend this Q&A and insightful session on how beverage brands can develop sales processes to grow on-premise sales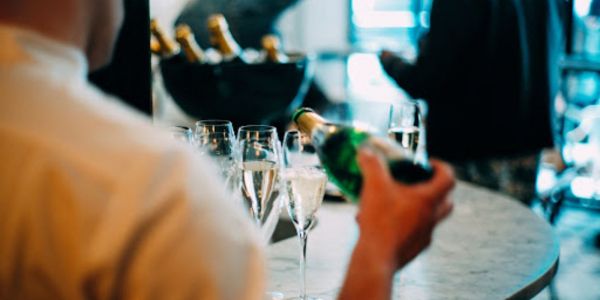 Operations and Management
Nurturing Talent and Expertise: Strategies for Retaining Sommeliers and Wine Waiters in a Challenging Wine Industry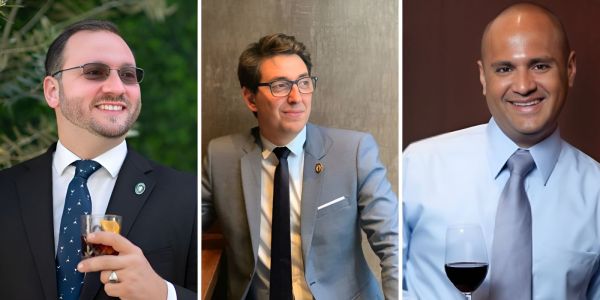 News
Sommeliers Choice Awards is pleased to share that Mark Guillaudeu MS, Jeremy Shanker, and Serafin Alvarado as its judges
South San Francisco Conference Center, 255 South Airport Boulevard, South San Francisco, CA 94080, United States
Register Now