How wine distributors can work with sommeliers effectively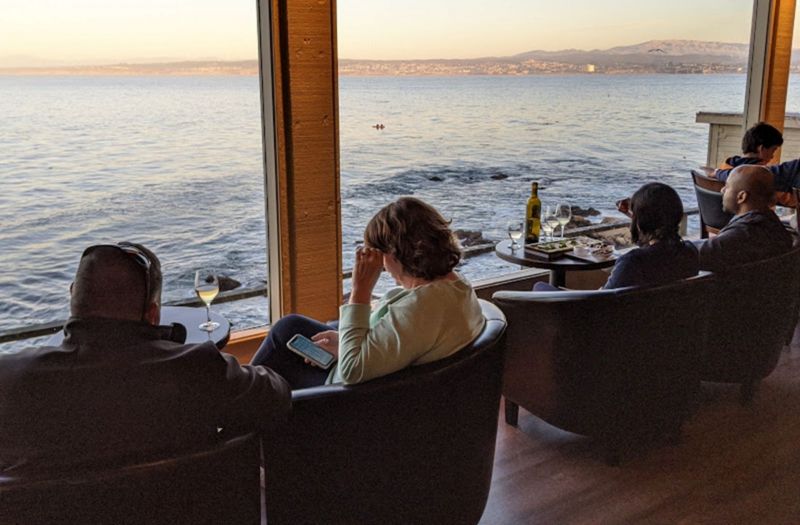 The ins and outs of growing a successful beverage program.
(Header image: Diners enjoying wine with oceanfront in California - Photo By T.B.)
Several factors are key to a successful wine list. Your target audience, which you have worked hard to cultivate and grow, is the reason for your efforts. Your work in fine-tuning and continually monitoring your wine list is as much about your service to them as it is about sales. A wine list that offers new tasting opportunities will heighten your guests' interest, likely resulting in increased sales.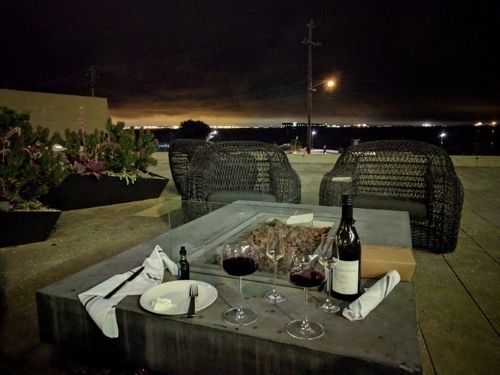 Rooftop dining at STEM Kitchen & Garden, San Francisco, CA - photo by T.B.
Although a winning wine list will reflect wines for varied palates and guest preferences, an overall theme and cohesiveness can reflect your restaurant's brand and its celebrated wine list. Consider if you will carry a wide selection or whether your goal is a wine award. The choices made in procuring and showcasing wines will make all the difference when curating a well-respected and profitable wine list. Your customers might expect regional favorites, tried and true European varieties, a combination, or new offerings of each. An optimal selection, for your diner, gives him a balance between value and quality. An approachable wine list flows easily, is accurate, and presents a perception of value.
Your restaurant's food offerings, the dishes that keep a customer coming back, and new offerings govern your wine choices. Wine is, after all, a complement to your restaurant's food. A perfect wine program and its inventory are maintained meticulously. Maintain your list with consideration to enhancing old favorites and to bringing out the flavors in new dishes. Your chef's input is essential here.
If you are measuring the success of your wine list in terms of guest retention and sales growth, a few tried and true methods will point you to developing and maintaining a stellar beverage program. Organizing the wines on a wine list in a clear and concise fashion and breaking them down by categories and sub-categories will make finding the perfect wine easier for your diners. An effective organizational flow is usually accomplished by separating sparkling, white, red and dessert wines and further breaking them down by Old World and New World sections, for example.
Wine cellar at The Plumed Horse, Saratoga, CA - photo by T.B.
Modern wine mapping and utilization of software such as inventory systems, sales tracking, guest notes, and updated and prominent website presence, social media, and email messages to guests all are key parts of growing your sales. Being informed of current trends, buyer preferences and inventory for certain SKUs has never been easier. Staying ahead of the curve and finding new mediums to display your vision is more important today than ever.
Being adaptive and pivoting core concepts to accommodate new restrictions and consumer demands remain integral to a successful wine list. In the light of the pandemic, on-site, non-retail restaurant outlets focus on-to-go and pick-up programs and reflect the nationwide upward trend in beverage consumption and temporary retail permits.
As a sommelier, different approaches to your wine lists offers your guests fun and exciting sales vehicles to showcase and move your inventory. BTG, Coravin/Perlage, tiered pairings, flights, and other varied offerings could benefit your beverage program and should always be explored.
Our wine list is only as good as the team of professionals selling and pouring the wine, so maintaining an enthusiastic and knowledgeable staff is essential for your beverage program. Along with the hospitality and kindness a customer has every right to expect from professionals in a quality hospitality establishment, she should be made to feel she is being given a unique opportunity to taste a truly special wine or a selection of wines. This is where the sommelier's personal enthusiasm and genuine love for his profession will shine through.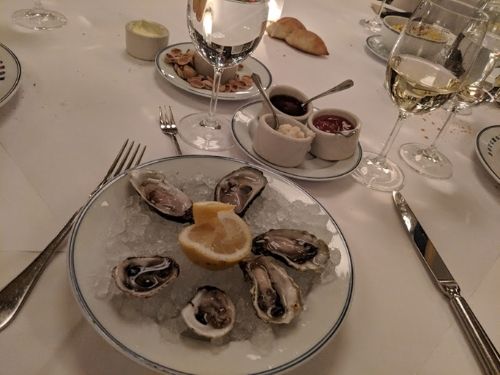 Oysters and wine at Bouchon, The Venetian, Las Vegas, NV - photo by T.B.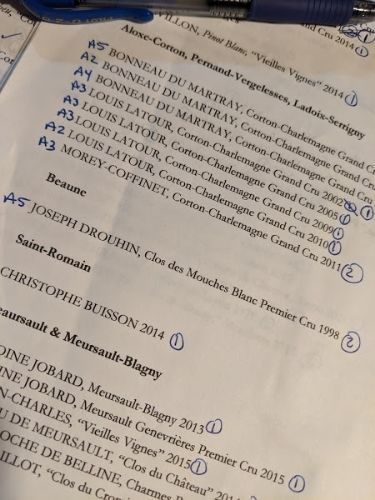 Wine list at Chez TJ, Mountain View, CA - photo by T.B.
About the author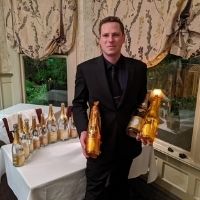 Thomas Brenner is a sommelier, beverage consultant, wine buyer, and wine writer based in the San Francisco Bay Area. A native to central Europe, Thomas has lived in Germany, the Washington D.C. area, and California. When he is not researching material for his wine writing or working as a sommelier, he enjoys traveling to winegrowing regions near and far.
Mr. Brenner has been interested in geography, history, and culture from an early age, setting himself up seamlessly for a career in wine.
He has performed as a sommelier in fine dining establishments encompassing all tiers of coveted Wine Spectator awards and acted as MOD and sommelier at several Michelin-starred restaurants. He has also been a wine buyer for a popular hotel fine dining outlet and enjoys coming up with unique pairings for his guests. Thomas constantly adapts to an ever-evolving set of clientele and dining environments while lending his expertise to online forums, social media, and fundraisers such as Auction Napa Valley, Pebble Beach Food and Wine, and charity dining events at smaller boutique restaurants.
When he is not actively engaged in wine-related work, he spends his time with his eight-year-old daughter in and around his residence in San Jose, CA, eagerly planning his next trip to distant wine-growing regions.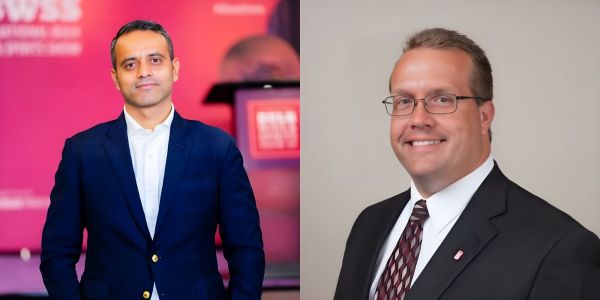 News
Attend this Q&A and insightful session on how beverage brands can develop sales processes to grow on-premise sales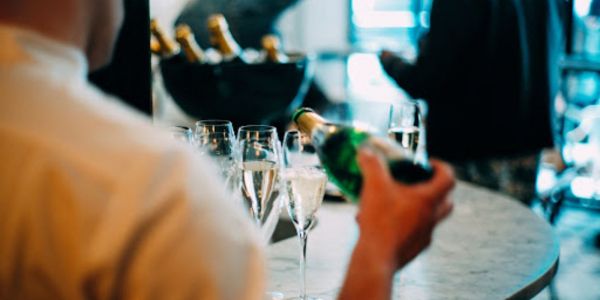 Operations and Management
Nurturing Talent and Expertise: Strategies for Retaining Sommeliers and Wine Waiters in a Challenging Wine Industry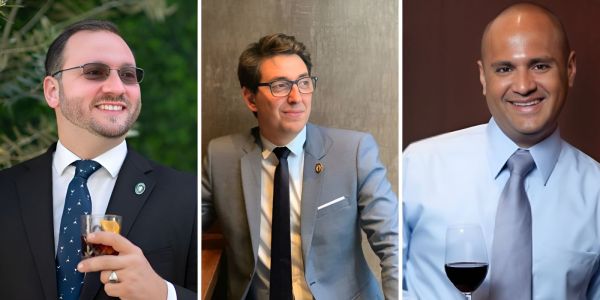 News
Sommeliers Choice Awards is pleased to share that Mark Guillaudeu MS, Jeremy Shanker, and Serafin Alvarado as its judges
South San Francisco Conference Center, 255 South Airport Boulevard, South San Francisco, CA 94080, United States
Register Now