Isabella Morano: Being a Sommelier in the Pandemic and Beyond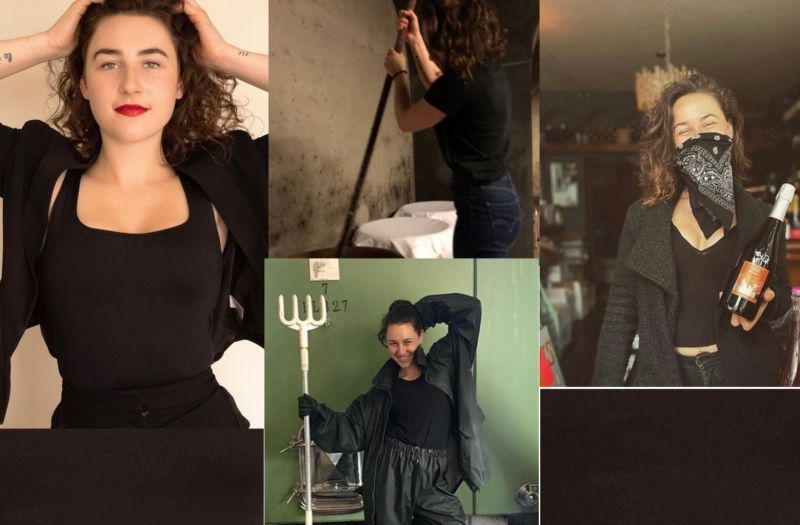 27/01/2021 Get to know Isabella Morano as she shares her story, how she started as a sommelier, and how her role as a sommelier has evolved during the pandemic.
Isabella Morano moved to San Francisco from Wisconsin when she was 18. She was on a mission to figure out a way into the wine industry. Her college advisor told her that she should transfer to UC Davis- but the city, immediately felt like home to her so Isabella decided to stay put and start working in restaurants.
She studied wine while she was in college until she finally turned 21 and could legally work with wine. A friend recommended her to knock on David Lynch's door at his (now defunct) restaurant St. Vincent. Being a huge fan of his book Vino Italiano, the idea both excited her and made her incredibly nervous. After a few failed attempts at catching David at the restaurant, she somehow convinced him to meet.
"I told him I'd mop floors if that's what it took to work for him. By some stroke of luck, he hired me on as a host. It was there that I fell deeply in love with the wine industry. My coworkers at St. Vincent inspired me and many of them are still in my life as mentors and friends. After St. Vincent closed, I got a job working retail at Arlequin Wine Merchant. Retail felt like a far cry from my goal to become a certified sommelier, but Arlequin turned out to be like an incubator for me to learn and grow as a wine professional. From there, my amazing mentor Gretchen Buck hired me as a sommelier for her program at Absinthe. I spent 5 years there where I was fortunate enough to simultaneously work harvests around the world."
Where do you work right now?
I worked harvest at Bedrock Wine Co. in Sonoma in 2020. I'm currently working with my friends at their new wine bar called Habibi Bar in San Francisco while also getting my own project going.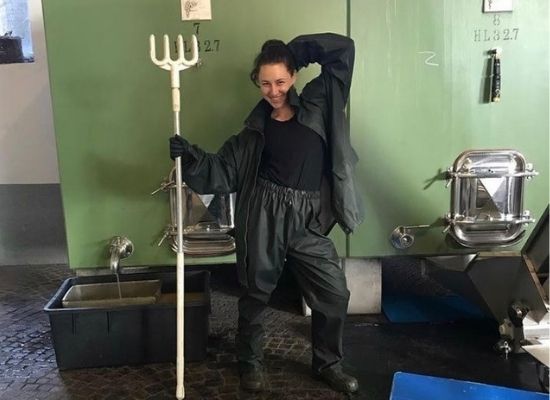 How long have you been in the drinks industry? What are some highlights of your career and what you learnt from those moments?
I've been in the drinks industry for about 8 years. The highlights of my career mostly revolve around sharing wines with the people who made them. I was incredibly fortunate to be able to enjoy time with winemakers from all over the world while working at Arlequin. We had tastings every Thursday where we'd invite a producer to come pour for us. That weekly ritual was formative to my career.
How according to you has the role of the sommelier evolved, especially now during COVID times?
Sommeliers have been forced to adapt to completely different roles during Covid times. Most of us have been out of work for almost a year now. I've noticed that the people who are thriving are the ones who have applied their skills to new roles. Since we can't physically serve people right now, we need to get creative. Whether that be enhancing our skills in different parts of the wine industry or building completely new skills, becoming a chameleon in the wine industry is key right now.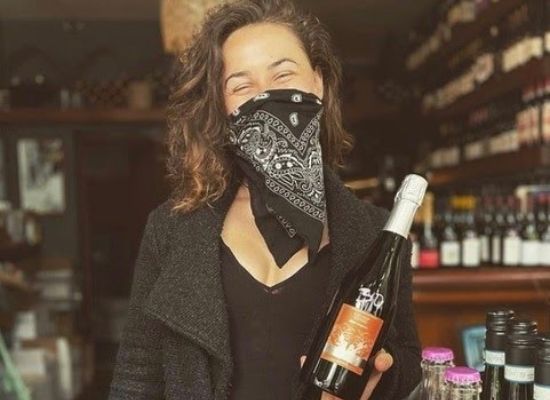 Isabella Morano
What are some of the most important skills for a sommelier?
Having an acute connection to your intuition is crucial as a sommelier. Being able to read people and suss out what they mean versus what they say is huge. Mastering communication is key when working the floor-and in all aspects of life.
What do you look for when you plan to buy wine for your business?
When planning to buy wine for our business, I look for wines made by my values (organically grown, minimal intervention, made by good people). These days, I find myself most excited about buying wines from young Californian winemakers who produce inexpensive and unique wines.
Where and what do you drink when you are not working?
Lately, I drink in my backyard or the yards of my friends. I've become enamored by Stater-West Chenin Blanc. As a long time Guiberteau fan, I find Brendan's Chenin to be absolutely delightful.
Any tips for other sommeliers to increase wine sales?
I find that the best way to increase wine sales is to focus on forming relationships with repeat customers. I've never been a fan of up-selling. I'd much rather focus on building trust in my relationships with customers and choosing wines that don't break their bank rather than coercing them into spending outside of their means. Now more than ever, we rely on our regulars to keep the business afloat. I'm finding that restaurants and wine professionals who are creating new ways to connect with people are the ones that are succeeding during these turbulent times. Whether it be zoom tastings or other online educational resources, prioritizing connection with the consumer is paramount. I'm excited to see what other innovative methods of connection are born from this time.
Tips on how restaurants can market wines to drive wine sales?
Restaurants are in a unique position where they need to completely revamp their marketing techniques since they don't have the ability to connect with diners on a personal level. Instagram has become increasingly important to driving wine sales. It's a form of reality where a lot of people tune in to see what's happening in the world while confined to their homes. Tapping into that resource is crucial.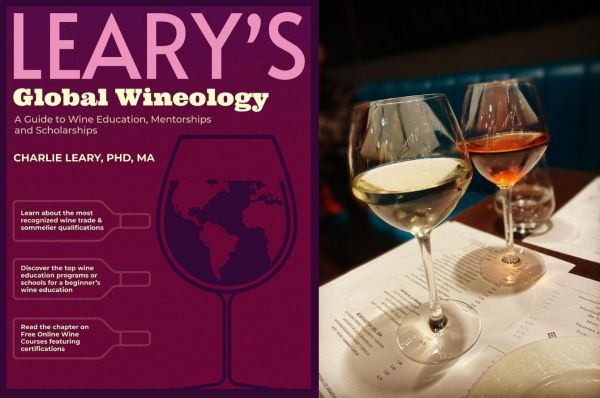 Insights
A new book illuminates the diversity of wine courses, certifications, and degree programs out there, both for in-person and online study. We provide a review of its contents and strengths.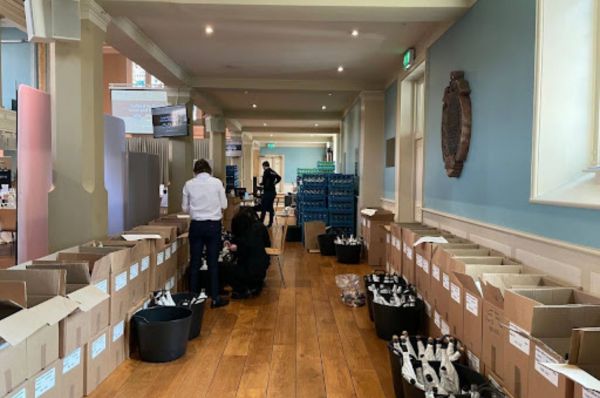 News
Let's take a look at how London Wine Competition is organized in pictures.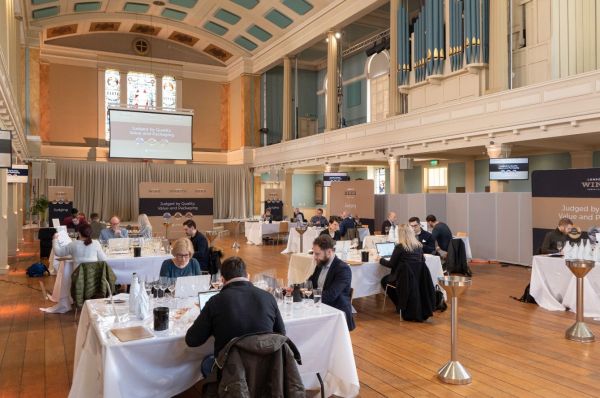 News
The final call for international brands to enter in 2023 London Wine Competition is here. Enter Before December 9 to get early bird pricing.