Hot Stuff - Sommelier in the Desert - Jared Sowinski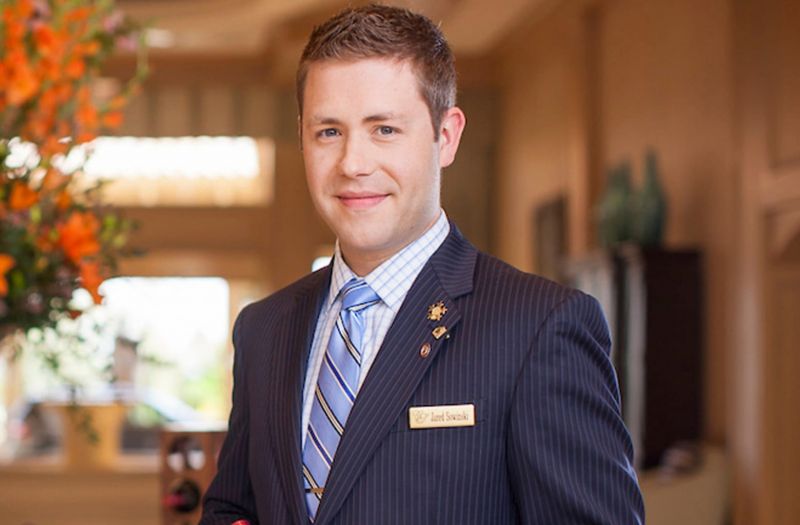 18/12/2018 With determined ambition, Jared sought to become a sommelier with some excellent guidance and leadership.
Jared Sowinski has worked at The Phoenician Resort, where they propose to 'capture the imagination at Arizona's Premier Luxury Resort destination'. With determined ambition, he sought to become a sommelier with some excellent guidance and leadership.
The rich tones and warm hues of the surrounding Sonoran Desert and the hot and arid climate create a different type of atmosphere for wine serving, which Jared describes to us as he takes a few minutes out of his schedule.
Where did you start with wine education?
J.S. I first started my introduction into wine education working at a wine bar and restaurant. The owner was quite knowledgeable about wine and beverage and throughout the staff training I began to find wine fascinating and decided I wanted to become a Sommelier. This pursuit brought me to The Phoenician Resort, where the only Master Sommelier in Arizona worked, Greg Tresner. Once I started working at The Phoenician, I intensively began studying wine under the guidance of Greg Tresner MS, and Director of Wine, Sean Marron. They truly helped guide me in my studies and I owe them both a lot of credit to my success.
Is the role of sommelier confined to just wine?
J.S. My current role as Director of Beverage, so no, I oversee all alcoholic beverages. Outside of my personal role, I believe a Sommelier is a master of all beverage and understands the fundamentals of both fermentation, and distillation, and that they should be knowledgeable in all alcoholic beverages. The practice of subjective tasting of wines taught to Sommeliers applies to all beverage evaluations, so I believe the two worlds of wine and spirits go hand in hand. In my experience, the fundamentals of pairing wine and food have taught me such an immense amount about building and layering flavours that I've used that same knowledge time and again when it comes to developing cocktails.
What are the latest trends (e.g. English wines, Prosecco, Australia, Italian varietals)?
J.S. In Arizona, being in such close proximity to the domestic wines of the west coast, that's what the majority of people here tend to drink. As for what's trending now, the continued success of rosé isn't slowing down anytime soon. Especially with the hot and arid climate of Arizona. Other than that though, I'd say the latest trend in Arizona is the resurgence of Burgundy, white and red. At our property and all over the city Burgundy sales are exploding and you just can't have enough in stock right now.
What would be your most 'left field' grape varietal, and why?
J.S. I'd say the most "left field" grape varietal on our lists would be Malvasia Bianca. It's a grape most consumers haven't heard of and don't feel comfortable pronouncing, yet is actually quite common in white wine blends grown and produced in the high-elevation deserts of Southern-Arizona. Because the grape is well suited to the climate of these regions in Arizona it's in many different Arizona wines and thus in many wines, we have on our lists.
Do you have a set vocabulary to describe each wine varietal – can you give us examples?
J.S. I don't have a set vocabulary for each wine varietal, but rather I like to divide wines into a few common categories for each, sparkling, white and red based on likeness, such as level of acidity, texture and mouthfeel, level of residual sugar, level of tannin structure, etc. Then, when it comes to describing those traits I like to use a consistent set of adjectives. For instance, when describing a wine with a lot of acidities I like to use words like vibrant, lively, or bright.
Food and wine pairings: do you work with the chef and his / her team when a menu is designed (and what about daily / weekly menu changes that reflect seasonality/market availability)?
J.S. Here at The Phoenician, at our two main restaurants Mowry & Cotton and J&G Steakhouse, the Chefs both like to change their menus seasonally. As for changing wines with the menu, the Chefs work their creativity first and foremost and once they've developed their menus, we then taste the food to determine what wines pair best with the new dishes. For instance, at J&G Steakhouse we like to also adjust our wines by the glass with the seasonality of the menu and the weather. Living in Arizona, with our hot and arid climate I try to have both wines and cocktails match the season and more importantly the weather. In the middle of our very hot and dry summer, a glass of heavy, dry, red wine isn't very appealing to many people, rather a cold and refreshing glass of rosé or white wine is much more popular and suited for the season.
What are your views about sulfites and natural/organic wines - does the health lobby ever win over taste in your choices?
J.S. I believe the fixation with the presence of sulfites in wine is completely overblown and grossly misunderstood. Many common consumers have preconceived notions of sulfites and what they believe their effects are, without the basic understanding of how many common foods in their refrigerator or pantry contain a significantly higher level of sulfites than wine does.
As for natural/organic wines, I'm of the mindset that these wines are technically flawed and there's a reason the vast majority of winemakers don't make wines this way. I absolutely believe that wine, like any other beverage, is completely subjective and all personal preference, so I'd never discouraged someone from drinking this category of wines if that's what they enjoy, but it's not my favourite style of wine.
What makes a good wine producer?
J.S. First and foremost, it all starts with farming practices and vineyard management. I believe creating a healthy vineyard which consistently produces excellent fruit is the most important part of making great wine. Of course the winemaker will impart their personal philosophy and approach to winemaking, but in my opinion, to create a great wine it's vital to let the terroir of the fruit speak and truly showcase the varietal(s) and the region.
How do you find new star wines and wineries?
J.S. To discover great new wines and wineries I utilize the support and relationships I have with my local distributors, especially those that have a great book of smaller producers and importers, as well as reading publications such as The Somm Journal, The Tasting Panel as well as SevenFifty. The wine industry is one of the most competitive industries in the world, so no matter how much you try and stay in the know, there's always a new brand or wine to discover.
How do you establish pricing on your list?
J.S. Pricing can be very subjective to the location of the sale and use of the wine. At a resort, there will be varied pricing structures in place for each, by the bottle, by the glass, and for banquets and large functions. Depending on the cost of the bottle and the labour involved in the sale of the wine, that markup will fluctuate greatly. The other major factor is the direction of the business and what type of margins they want to drive. At my work, I adhere to our budgeted cost percentages and look for ways to maximize profit by purchasing in bulk to achieve a lower bottle cost.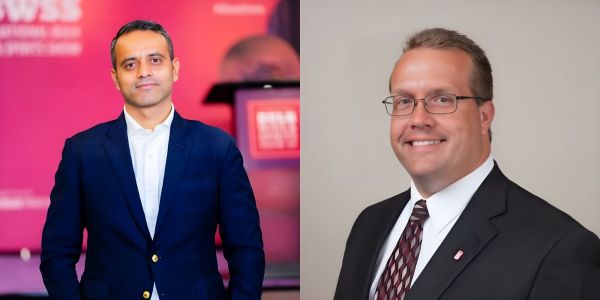 News
Attend this Q&A and insightful session on how beverage brands can develop sales processes to grow on-premise sales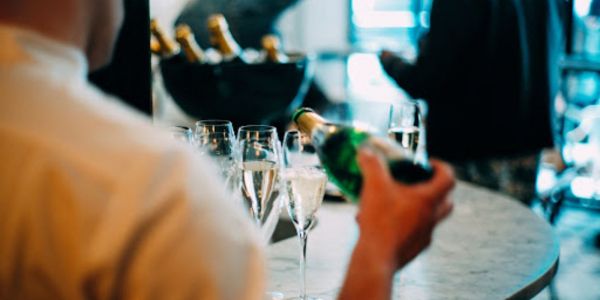 Operations and Management
Nurturing Talent and Expertise: Strategies for Retaining Sommeliers and Wine Waiters in a Challenging Wine Industry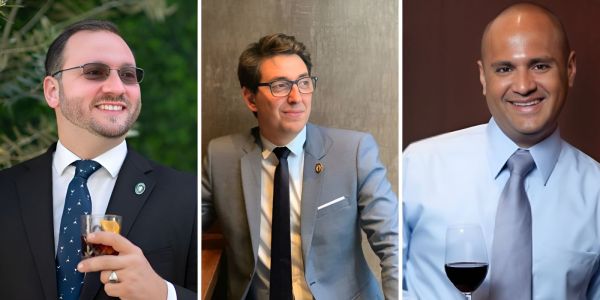 News
Sommeliers Choice Awards is pleased to share that Mark Guillaudeu MS, Jeremy Shanker, and Serafin Alvarado as its judges
South San Francisco Conference Center, 255 South Airport Boulevard, South San Francisco, CA 94080, United States
Register Now