Insights From A Successful Wine Import Professional: Barclay Webster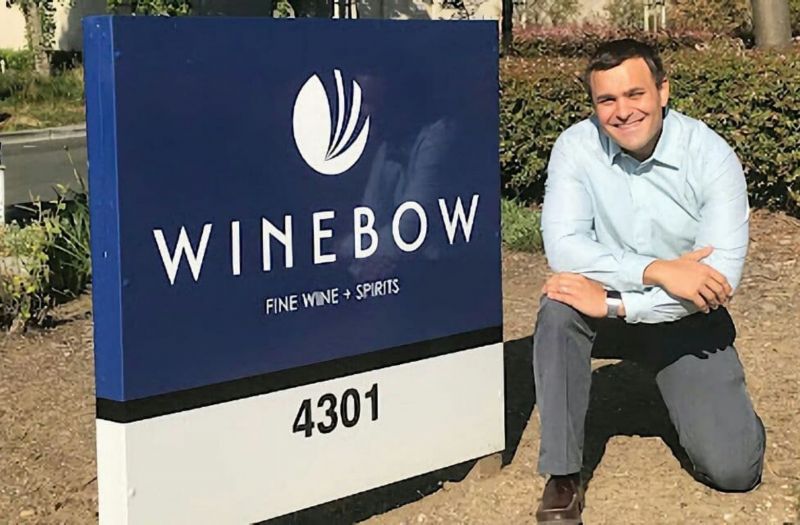 17/02/2022 Winebow's Barclay Webster discusses various aspects of the wine importing business and shares e-commerce strategies that helped increase sales even during the pandemic.
MW Candidate, Barclay Webster is the Regional Manager for Winebow, a national importing and distribution company that offers a wide range of fine wines and spirits from around the globe. With an MBA in Wine Business from The University of Adelaide, Barclay has diverse experience in the wine industry. Throughout his career, he has worked in various aspects of the wine business which includes wine sales, brand building, supplier sales and marketing, account management, P&L ownership, and now at a wine importing company. He is known for his expertise in applying a deep understanding of marketplace and consumer behavior to identify new opportunities for the growth of the organization. Currently, he is also a member of the advisory board at The University of California, Irvine.
[[relatedPurchasesItems-41]]
Tell us a little about yourself and how did you progress into this role?
I was born in Vancouver, BC, but grew up mostly in Seattle. My Mom operated a cooking school out of my home during most of my childhood. This exposed me to the importance and appreciation of wine at a young age. When I returned to Canada to attend the University of British Columbia (UBC), I needed a part-time job, so I started working in wine retail and was able to complete the WSET courses before I was of legal age in the US.
My passion for wine grew considerably when I studied abroad in Spain and upon graduating from UBC, I decided to enroll in The University of Adelaide's Master of Wine Business program. After completing this degree, I worked for a small scrappy wine distributor in Seattle. However, I found it difficult to cover rent and my student loans, so I seized the opportunity to join the spirits industry, during the early days of WA privatizing liquor sales. I excelled greatly in this entry-level spirits role and was promoted in less than a year to manage the company's business in the Bay Area. Moving down to the nation's fine wine epi-center, I knew it was only a matter of time before I would get back into the wine business.
After almost five years in spirits and successfully paying off my student debt, I joined the Symington family's Premium Port Wines (PPW) as their West Coast Account Manager. This was an incredibly rewarding experience and I'm very grateful for PPW helping me transition back to wine with a focus on specialty retail and fine dining. However, only about three years into this role, I was approached by Winebow Imports to join their Negociants division as a Regional Sales Manager. This role offering the opportunity to represent some of the most iconic producers out of Australia and New Zealand; across seven states along the West Coast, was simply too good of an opportunity to pass up.
What kind of Portfolio do you have? How do you add value to the small wine producers? What do you keep in mind while selecting a producer for your portfolio?
During the early days of the pandemic, Winebow Imports implemented a re-org which effectively merged the South American wine division (Mundo Vino) with the Negociants portfolio. This created a Southern Hemisphere powerhouse brand stable now known as the Pioneer division. The division consists of approximately 30 brands and 120 different SKUs. The portfolio includes larger world-renowned wineries such as Catena Zapata, Yalumba, Villa Maria, and Lapostolle, as well as highly respected smaller producers such as Henschke, Clonakilla, Allan Scott, Pewsey Vale, El Enemigo, and Domaine Nico.
[[relatedPurchasesItems-41]]
It's important that I pay attention to both the large and small producers in the portfolio. One way I support the smaller brands is by constantly looking for opportunities to place their wines in accounts that focus on less mainstream brands or less widely distributed SKUs of well-known brands. I also look for opportunities to include one or two unique wines from smaller producers in presentations geared more towards the larger brands. I've found that even if this doesn't lead to a new placement immediately, it's still a great way to plant a seed for the future. However, when showing something a little outside the box, it's important that you're careful not to come across as wasting their time or unaware of their focus. For this reason, I always have some rationale based on gaps in the account's current offerings or trends that I've noticed with other accounts.
How did the change of tariffs affect your company? Also, what was the impact of the pandemic on your business and how did you tackle it?
Tariffs did not directly affect my division given that all of our wines are from the Southern Hemisphere. However, indirectly, they made our wines even more attractive in terms of quality to price ratio. This helped further open the door to success with eCommerce-focused retailers which was instrumental for my region successfully pivoting nearly 50% of our business from the On-Premise to retail during the pandemic.
My strategy throughout the pandemic has been to research and implement strategies to develop eCommerce sales while still doing everything possible to support our On-Premise partners. One particularly effective strategy for developing eCommerce sales has been to elude aggressive online pricing competition through importing wines never before imported to the US as exclusive opportunities for key online retail partners. This has helped introduce some amazing new wines to US consumers, protect both our margins and those of our retail partners, and help our wineries expand their brand presence. While this strategy comes with extra logistical challenges and paperwork, it's turned out to be a win-win scenario in a lot of ways.
What is the most important part of the Wine & Spirits Import business? What is the key focus to grow your business?
The most important part of the wine import business is to approach it like chess, not checkers. You need to be strategic, forward-thinking, understand market dynamics, and maintain in-depth knowledge of influential accounts. The key focus in every presentation needs to be on providing enough value to help establish yourself not only as a trusted salesperson but also as a business consultant capable of offering honest insight on topics where you may not necessarily stand to benefit financially.
How do you think the Wine & Spirits Import business has grown over the years?
The expanding market for alternative varieties, unique winemaking techniques, lesser-known regions, and luxury priced offerings are important ways the import business has grown. There's lots of research showing American consumers have become more experimental and willing to spend more per bottle with the rise of eCommerce.
Imports have benefited greatly from these trends. For example, El Enemigo out of Mendoza has been one of our fastest-growing brands during the pandemic with sales more than doubling nationally. This producer's focus is on Cabernet Franc rather than Malbec, which Mendoza is of course better known for. It's been amazing to see the growth of this brand across a wide variety of price points ranging from $25 to $120 per bottle. I think their focus on Cabernet Franc and their efforts to express the different sub-regions of Mendoza through single-vineyard bottlings, is something that resonated perfectly with the increased curiosity of eCommerce shoppers during the pandemic. They also make an amazing Chardonnay aged 60% under flor, which has been wildly successful on the West Coast.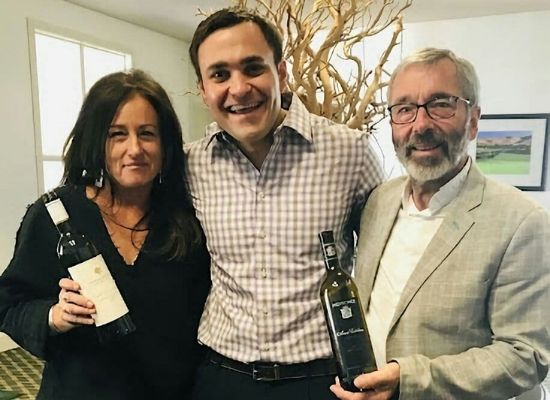 What do you think about digitalization and how are you leveraging it?
I think digitalization is very exciting. Some of the technology being implemented in vineyards such as sap-flow sensors, drone imagery, and AI-enabled platforms that help advise decision making are going to be instrumental in helping the industry navigate the challenges of climate change.
As for my day-to-day, digitalization has been most prolific in replacing in-person meetings with more virtual meetings. It's really crazy to think about how I used to spend an average of eight nights per month in hotels before the pandemic and how virtual meetings have helped significantly reduce this. Winebow also invests significantly in sophisticated data analytics which helps provide greater insight into the performance of my region and reduce the amount of time it takes me to do so on my own. Digitalization in this sense helps me do more with less time. However, I believe success in sales still requires some degree of personal touch and you must be consistently looking for ways to proactively meet the changing needs of your key customers which can't always be done remotely.
What do you think the future of Wine imports looks like in the area you are operating?
I think the future is bright overall. The American consumers' growing curiosity and willingness to pay more for higher quality wines are encouraging trends. Imports offer an important opportunity for consumers to expand their palates and learn more about the world of wine. There is justified concern that younger generations like Millennials and Generation Z are not embracing the wine category to the same extent as other generations. However, I think we'll start to see a significant shift here soon. Imports have the potential to play an important role in this shift as a source of near-endless variety with wine styles and grape varieties that are vastly different from the wines their parents are drinking.
What is the risk associated with your role? What is the one tip you would like to give someone who is looking forward to joining the beverage imports company?
There are a lot of moving pieces in the import business. The supply chain challenges over the past year have required me to pay a greater level of attention to logistics, inventory par levels, and increasing communication with our brand management and purchasing teams. I think anyone who's considering joining an imports company should keep in mind that success is more complicated than just selling as many cases as possible, and consistent cross-functional communication is often a requirement. For instance, you need to be strategic in where you're looking to grow your portfolio and aware of the opportunity costs that may arise when considering new opportunities. It's important to prioritize maintaining sufficient inventory for legacy supporters even if this means walking away from some otherwise promising new opportunities.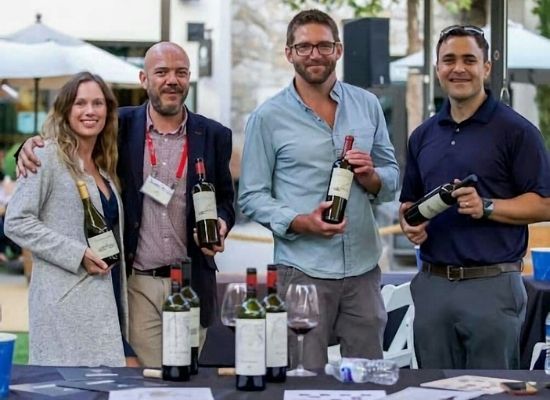 What is your biggest strength as an importer? What makes you different from other importers?
I believe our biggest strength is being dynamic enough to adapt quickly to changing market conditions. We're large enough to benefit from economies of scale, but not so big that we can't adjust our approach to promptly respond to new challenges. The re-org we did less than 6 months into the pandemic is a good example of this. We consolidated the import divisions from four down to two – Pioneer and Heritage. Implementing these changes of course came with a number of challenges, but it ultimately helped make us more efficient and better prepared to handle supply chain issues that soon followed.
According to you, which is the most underrated wine region?
There are a lot of underrated regions offering exciting opportunities for discovery. My shortlist of the most underrated American consumers includes Tasmania (AUS), Mendoza (ARG), Canberra (AUS), Apalta (CHL), and Hawkes Bay (NZ). The average American consumer has at the most just scratched the surface in becoming aware of what these regions have to offer.
Lastly, how exciting is it to be an MW candidate? What advice would you like to give to people who are studying wines?
It's very exciting to be an MW candidate. The program is extremely challenging but offers an amazing opportunity to learn, network, and aggregate your knowledge of both production and business principles into a demonstrable understanding of the global industry.
My top advice for fellow wine students would be to schedule your study time just like any other important appointment in your life. Like most appointments, it helps to make sure you're following an agenda of some sort to help you stay focused on specific subjects you're looking to cover during each block of time. I also feel like incorporating variability in the learning medium (i.e. textbooks, articles, study groups, Zoom interviews, YouTube, Podcasts, etc) you're using is important for retention. Lastly, it's critical to be kind to yourself which includes drinking in moderation, getting enough sleep, and giving yourself a break when you feel you're getting close to burnout.
Interviewed By Prithvi Nagpal, Editor & Sommelier, Beverage Trade Network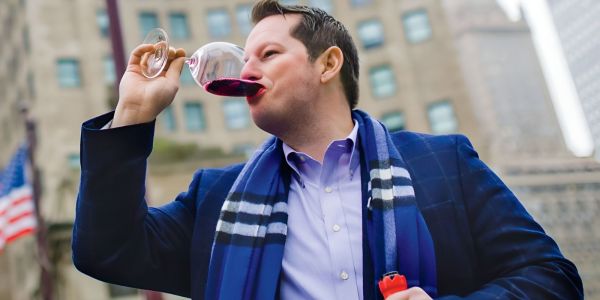 Interviews
Jon McDaniel on what makes a great sommelier, how sommeliers can create effective wine programs and how they can improve wine sales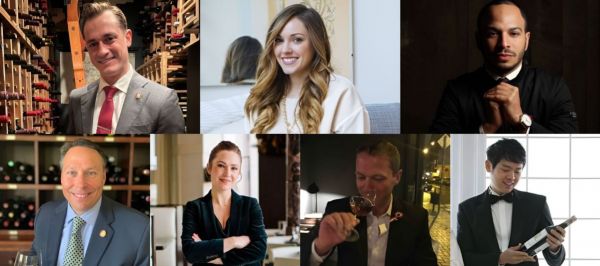 News
Top master sommeliers, sommeliers, wine directors and on-premise buyers of USA will gather in Chicago to judges wines at the 2024 Sommeliers Choice Awards, a leading wine competition benchmarking wines for on-premise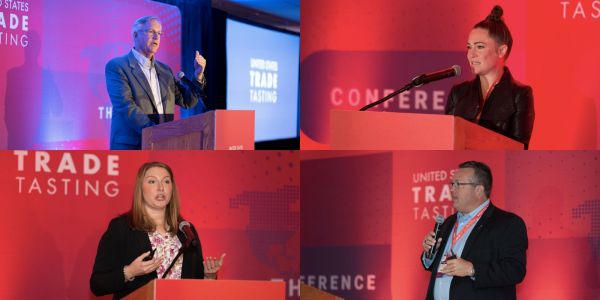 News
Mark Braver, The Fifty/50 Group; Michael E Klauer, Momentum Beverage Team: Jeremy Kruidenier, Wine and Spirits Distributors of Illinois and more take the stage at USATT 2023