Meet Susanne Wagner: A five star restaurant operations Sommelier and Wine Director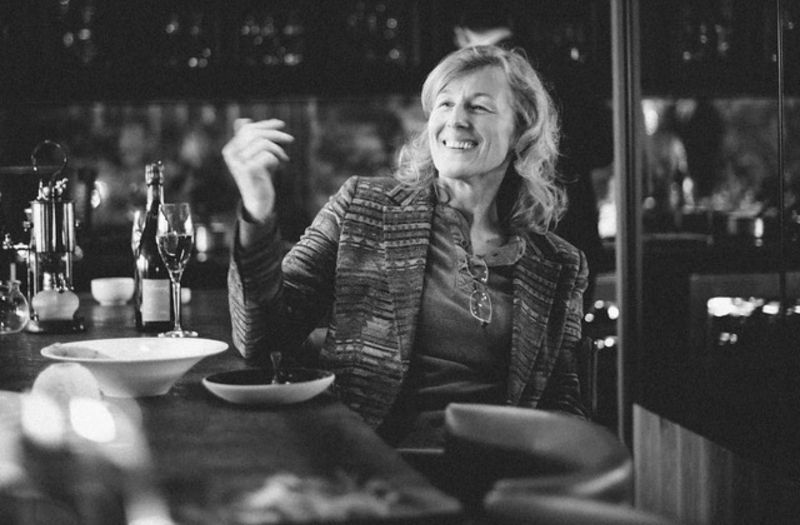 13/10/2021 Here we chat with Susanne about her career and what she looks for when buying wine for her restaurants
Competent, efficient, and driven Wine Director with 36 years of experience supporting five-star restaurant operations and one of the biggest wine collections in the USA. Presently with Crystal Springs Resort, she enjoys tremendous success and has been acknowledged for her achievements. Currently, serving as a Wine Director and a Sommelier, where her team members know her to be a subject matter expert allowing Crystal Springs Resort to drive wine sales.
Place of work
Crystal Springs Resort, Wild Turkey Way, Hamburg, NJ. Located only one hour from New York City in Northern New Jersey, Crystal Springs Resort is the largest golf, spa, and culinary resort in the Northeast and is ideal for off-site meetings, conferences, retreat, golf outings, and destination weddings with 100,000 square feet of unique meeting and banquet space in a picture-perfect setting with a wide array of amenities and year-round activities.
Internationally recognized culinary program with 9 outstanding dining venues including the highly unique Chef's Garden, 4-star Restaurant Latour, and Wine Spectator Grand Award-winning Wine Cellar. Home to the New Jersey Wine & Food Festival.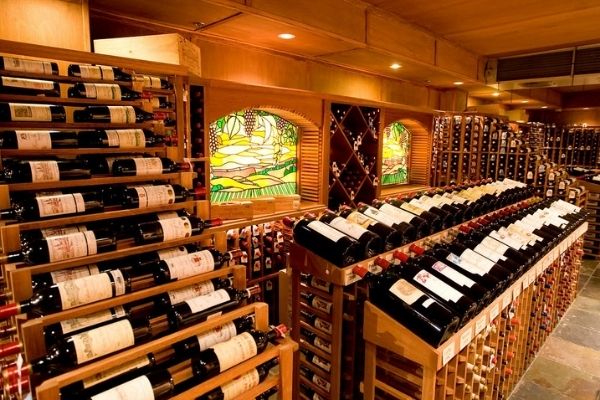 The Bordeaux Room at the Crystal Springs Resort.
Crystal Springs 60,000 bottle Wine Cellar features in excess of 170 wines that have received perfect 100-point scores from top wine critics Robert Parker and the Wine Spectator
Define your role and the tasks involved in your role
As wine director, I still work occasionally on the floor as a Sommelier, but my focus now is more on tasting and purchasing wines, maintaining the cellar, inventory, as well as wine education and research.
What questions would you ask the restaurant owner before you plan your wine sales growth strategy?
What are you trying to accomplish? Do you want to collect and invest in wine or focus on food pairing wines for the restaurant?
How can suppliers work with you to drive sales?
Listen to what is needed and when presenting wines let the wine speak for itself. Offer deals that can make money for the buyer.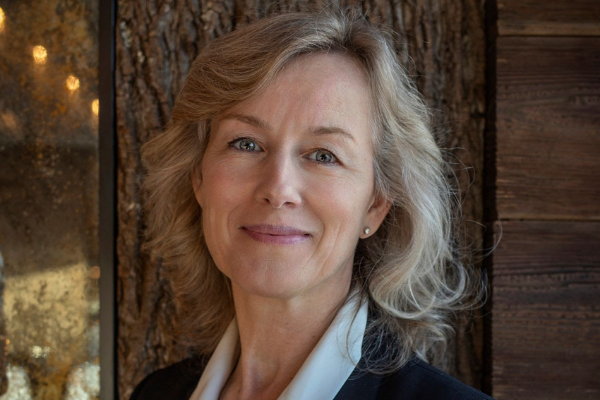 Susanne Wagner has a broad-based background in restaurant topics such as budgeting, generating repeat business, developing strong customer relationships, developing a market, performing demos, and up-selling.
What are the three main things you focus on daily in your role?
1. Looking after the 10 million dollar cellar inventory by matching the sales 2. Putting away new arrivals and putting invoices in the inventory system. 3. Do wine tastings with guests and staff for wine education.
What are the points you look at when selecting a new wine for your wine program?
Is the price correct for the quality of the wine? Is it balanced? Does it go with the food we offer? Is it exciting or special or limited? If the wine is rated, it shouldn't have a rating below 90 points.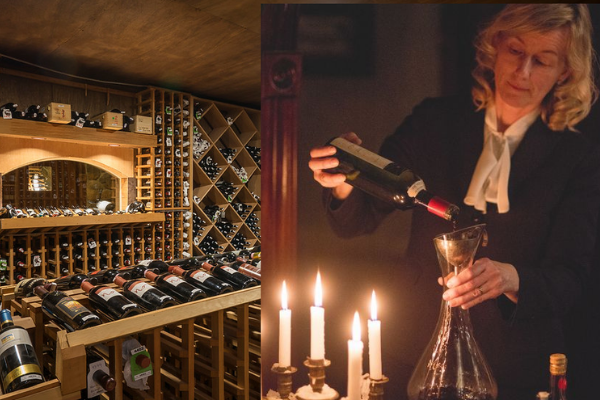 One of the 8 wine rooms at the resort
As one of the premier wine cellars in North America, this architectural marvel encompasses nine interconnected chambers which house one of the world's best wine collections. Built by Resort founder and visionary Gene Mulvihill, this one-of-a-kind collection is lovingly curated by Chief Operating Officer Robby Younes and Wine Director Susanne Wagner and includes essentials, rarities, astute selections, and stunning values from around the world.
The cellar's many-chambered catacombs hold extensive verticals of top estates in Bordeaux, Burgundy, Rhone, Italy, and California. Featuring 6,000 labels in its leather-bound list, the Wine Cellar has won multiple prestigious awards, including the Wine Spectator Grand Award every year since 2006. Visit us for a private wine tasting or enchanting meal in this unique setting.
Define a good sommelier and what qualities you would look for when hiring one.
A sommelier should have a pleasant personality, like all employees in the hospitality business, and be able to listen well to instructions as well as what guests are asking for. The palate can be trained on the job.
What do you look for when you have to evaluate the effectiveness of a wine program?
How many bottles are sold per year and what exactly is selling? How many bottles versus the glass program. 95% of all wines produced are best when drunk within 1-8 years. You should mostly offer what's popular and what sells. You need to know your market and clientele. A good wine preservation system should be in place as well as a regular staff training program.
What are some of the most important skills for a sommelier to have?
Listening skills and the ability to make recommendations in line with what the guest is looking for - price point and style of wine. Sommeliers can come across as snobbish, which is a big turnoff for guests. Be natural and always make the interest of the guest your priority.
What's the best part of your job?
Being able to taste some of the best wines ever made on the job.
What's the worst part of your job?
Having to go to meetings that really have nothing to do with my position.
If you had to pick one red and one white wine as your personal best, which wines would they be?
1961 Haut-Brion Pessac-Leognan Bordeaux France (it reminded me of a liquid cigar - and I don't even smoke! It was a surprising and exciting wine and now pretty hard to find).
2019 Scheurebe Spatlese Kruger-Rumpf Nahe Germany (It's a little sweet and very easy drinking and I consider this a most pleasant and affordable everyday drinking wine).
Any favorite food and wine pairing suggestions
Rack of lamb with a Primitivo from Puglia!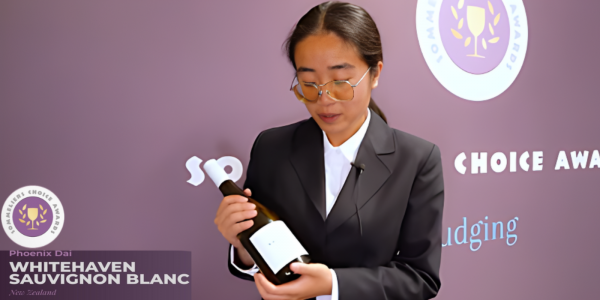 News
Elevate Your Brand: Exclusive Videos and Judges' Testimonials at Sommeliers Choice Awards 2024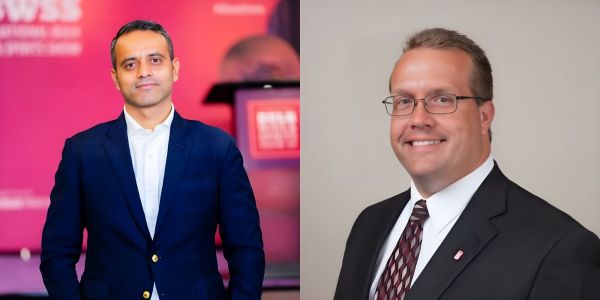 News
Attend this Q&A and insightful session on how beverage brands can develop sales processes to grow on-premise sales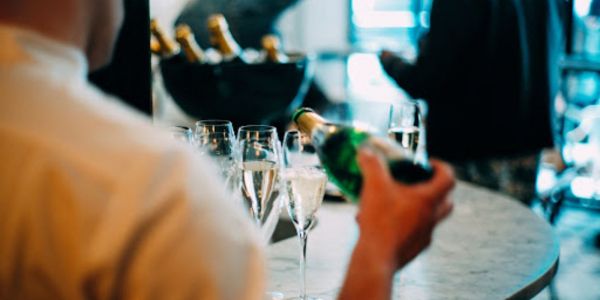 Operations and Management
Nurturing Talent and Expertise: Strategies for Retaining Sommeliers and Wine Waiters in a Challenging Wine Industry
South San Francisco Conference Center, 255 South Airport Boulevard, South San Francisco, CA 94080, United States
Register Now