Tune in: Eight wine podcasts we highly recommend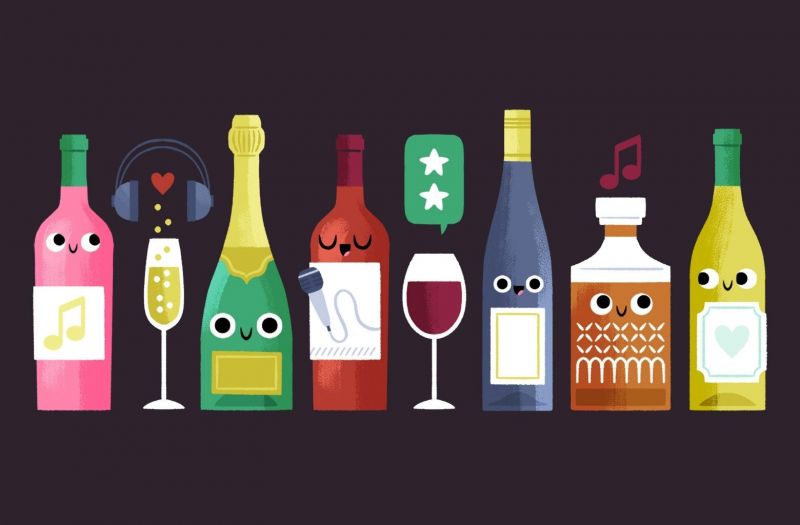 11/03/2022 Wine podcasts have moved on from being a niche and have become a genre of podcasting altogether. Here are eight podcasts that are steering the conversation.
Do you like wine podcasts as much as you love your wine?
Podcasts have become a great companion throughout the day for many. They accompany vacant slots of time in our day with infotainment and even help us breeze through mundane chores. There are so many genres and subgenres in Podcasting, with a billion niches overlapping. Wine Podcasts as a genre have been taking the world by storm. They are pointing towards the rising trend of creating infotainment and entertainment across stakeholders in the beverage industry. From talking about consumption to the trade, these podcasts are unraveling various aspects of wine, winemaking, oenology, wine appreciation, and so much more.
[[relatedPurchasesItems-41]]
Here are some iconic wine podcasts that you should tune into:
I'll drink to that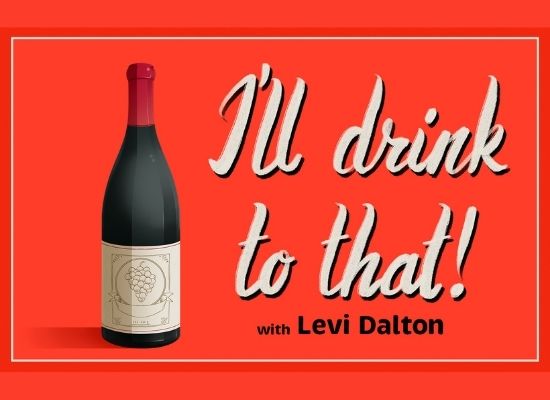 I'll drink to that by Levi Dalton. Source: Levi Dalton
I'll drink to that is hosted by Levi Dalton. This podcast is where a former sommelier interviews incredibly famous and knowledgeable wine personalities in his tiny apartment. He gets them to talk candidly about their lives and work and then shares the conversations with his ever-engaged audience. Started in 2012, the podcast now has close to 500 episodes. This podcast assumes a certain passion and interest in wines and doesn't look at being a primer for people still learning about wine. It deep-dives into the insights of people in the trade from around the world, including legacy wine families, vintners, restaurateurs, and bartenders alike.
Guild Somm

Guild Somm Podcast. Source: Podtail
GuildSomm is a nonprofit international membership organization for wine professionals that elevates the wine and beverage community through industry education. The GuildSomm podcast is an extension of this mission. This podcast was launched in 2011 and is currently hosted by Master Sommelier Chris Tanghe. While the GuildSomm has memberships, this podcast is also accessible to non-members. Podcasts cover a range of topics, including individual wine-producing regions, blind tasting techniques, and more. This wine podcast interviews guests on their career trajectories and how they have made a space for themselves in this industry.
Wine for Normal People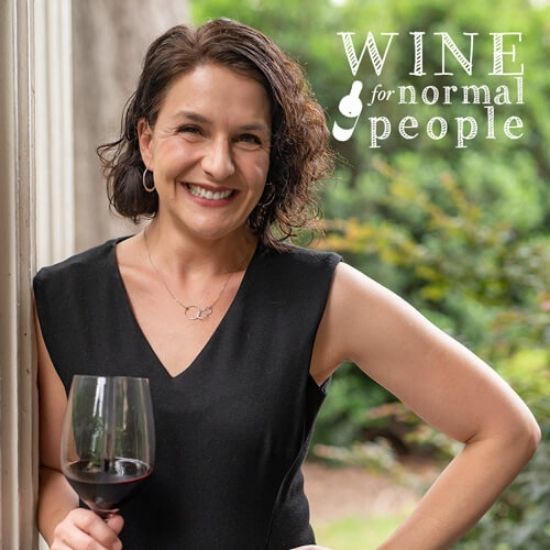 Wine For Normal People by Elizabeth Schneider. Source: Wine Folly
Wine For Normal People has a podcast, a book, and online classes that focus on real wine education for people who want to learn about wine in a supportive environment, where questions are welcomed, humor is appreciated, and community is king. Hosted by Sommelier Elizabeth Schneider and wine-loving-normal-person husband M.C. Ice, this is a podcast for people who like wine but not the snobbery that goes with it. They talk about wine in a fun, straightforward, normal way to get you excited about it and help you drink better, more interesting stuff. This is a perfect podcast for beginners.
The Swirl Suite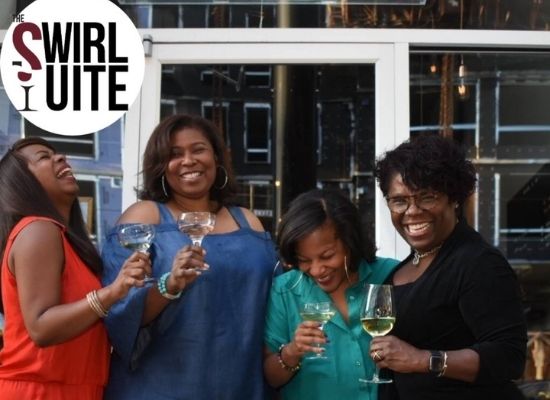 Source: Podtail
The Swirl Suite is a wine podcast led by 4 black women in the wine industry. It is hosted by Sarita Cheaves, Glynis Hill, Leslie Frelow, and Tanisha Townsend as they highlight what is involved in working in the wine industry and living in wine. It was initially in video format in 2014 and moved to Soundcloud and iTunes in 2016. They have built a community around this podcast that highlights career-making in wine, especially as a woman of color. The guests include a wide range of wine professionals that join in the girls for a round of laughter and overall joy about all things wine.
Interpreting Wine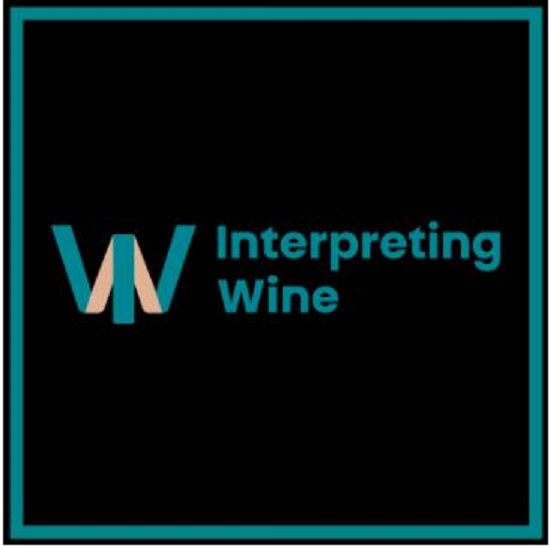 Interpreting Wine with Lawrence Francis. Source: Interpreting Wines
Lawrence Francis hosts the Interpreting Wine podcast. This podcast is the place to learn from thought leaders in the world of wine and marketing. Nearing 500 episodes, this podcast was founded in 2018. It focuses on the latest trends in the drinks and hospitality industry, is typically more trade than consumer orientated, and tends towards the US. Its target audience is industry insiders. Francis' insights have also managed to bring him many collaborations and exclusives with the podcast. His on-air blind tastings have also gone on to be great hits.
Whiskey, Wine, and Weed show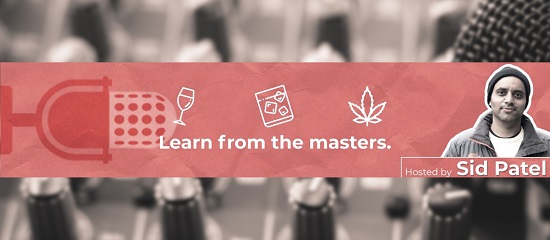 Whiskey, Wine, and Weed Show with Sid Patel. Source: London Wine Competition
The Whiskey, Wine, and Weed show is Beverage Trade Network's daily podcast is about the alcohol beverage & cannabis industry. This podcast is hosted by Sid Patel, CEO of Beverage Trade Network. It provides actionable insights to all kinds of professionals in this industry. This podcast features some of the most successful people from the Industry, talking about some of the most important issues faced by businesses, and how to tackle them. This daily podcast provides tips and tricks to the Importers, Distributors, Suppliers and Producers to grow their businesses sustainably.
XChateau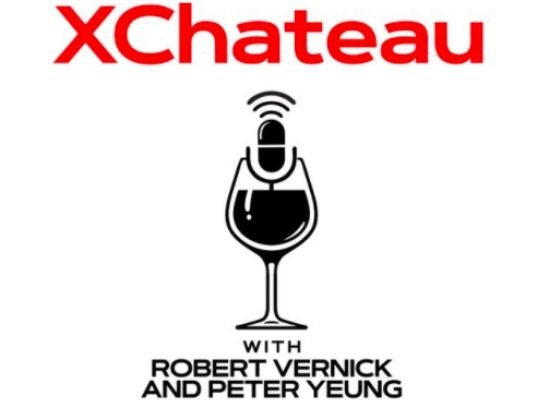 XChateau with Robert Vernick and Peter Yeung. Source: Inside Winemaking
Ex-château wines are wines that are sold directly from the winery after being bottled and stored in the winery's cellar. This is the same vibe that the XChateau podcast brings along. It is hosted by noted wine blogger Robert Vernick and leading wine business consultant and author of Luxury Wine Marketing Peter Yeung. The podcast provides insights, analysis, and perspectives on news and trends in the wine industry beyond winemaking, such as marketing, finance, and consumer trends. Their episodes feature themes like Crafting Wines, Making Wine Approachable, Selection and Differentiation, Democratizing Wine Retail, etc.
Wine Blast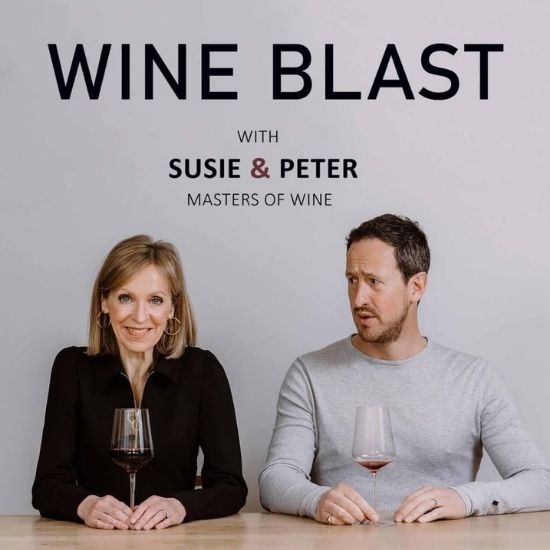 Wine Blast with Susie and Peter. Source: Susie and Peter Richards
Wine Blast is co-hosted by Susie Barrie MW and Peter Richards MW. Susie and Peter have married Masters of Wine who bring wine to life with a smile via interviews, chat, food, tips, questions, gentle bickering, and a certain amount of over-sharing. This podcast is a top-10 US & UK podcast recommended in The Daily Telegraph, Evening Standard, Decanter, Great British Podcasts, and more. In a magazine-style format, together they chat with guests from all around the wine world, cook up dishes, go head to head with competitive wine-offs, whizz through wine A-Zs, and more.
Heading image source: WineMag
Article by Prithvi Nagpal, Editor & Sommelier, Beverage Trade Network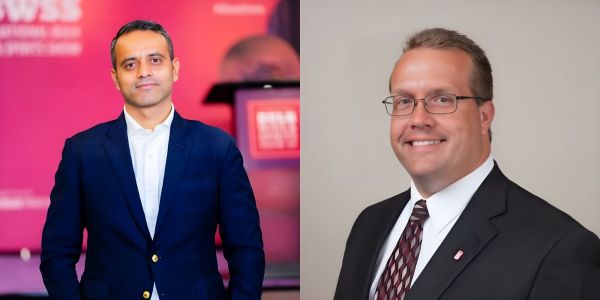 News
Attend this Q&A and insightful session on how beverage brands can develop sales processes to grow on-premise sales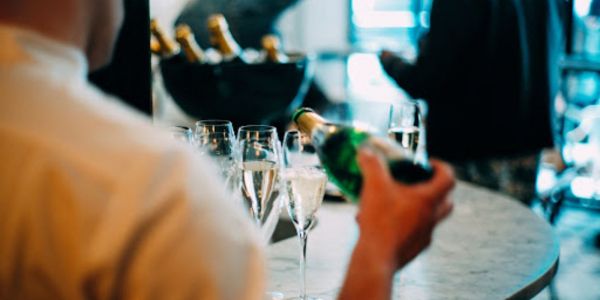 Operations and Management
Nurturing Talent and Expertise: Strategies for Retaining Sommeliers and Wine Waiters in a Challenging Wine Industry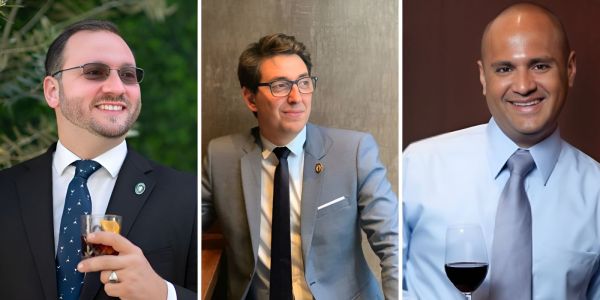 News
Sommeliers Choice Awards is pleased to share that Mark Guillaudeu MS, Jeremy Shanker, and Serafin Alvarado as its judges
South San Francisco Conference Center, 255 South Airport Boulevard, South San Francisco, CA 94080, United States
Register Now