Top Restaurant & On-Premise Wine Buyers In America To Panel The Sommeliers Choice Awards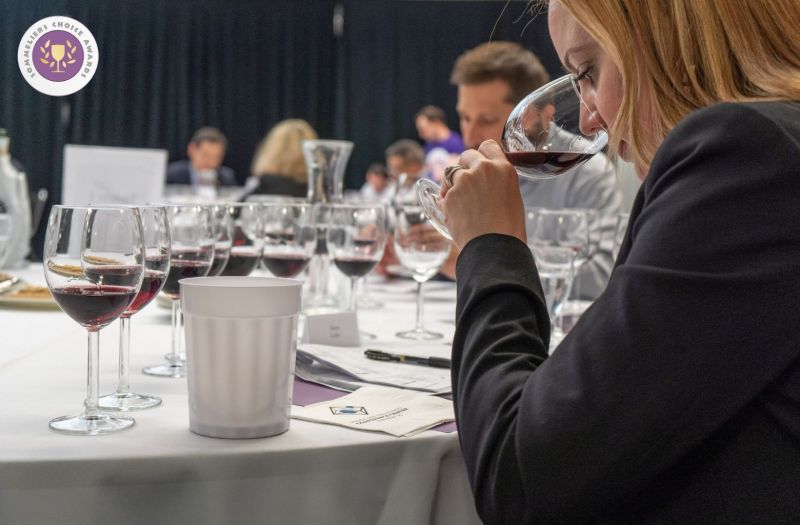 Get Your Wine Brand Tasted By America's Top Restaurant Wine Buyers And Master Sommeliers. Registration Ends On 20 July 2020.
Get Your Wine Brand Tasted By America's Top Restaurant Wine Buyers And Master Sommeliers
The goal of the Sommeliers Choice Awards is simple: to provide on-premise buyers and sommeliers a valuable benchmark for understanding which wines would make a compelling addition to a wine list.
The judging panel of the Sommeliers Choice Awards will consist entirely of top sommeliers, on-premise wine buyers and wine directors at U.S. restaurants, bars, pubs, and clubs. In order to be selected as a judge, sommeliers need to provide evidence of their expertise within the on-premise industry. In some cases, these sommeliers may also be wine consultants for on-premise establishments. They may also have a buying role in addition to working on the restaurant floor.
[In Video: Sommeliers Choice Awards 2019 Highlights]
Medals will be awarded to those wines that meet very specific judging criteria, with a goal of identifying wines that should become additions to restaurant wine lists. Wines will be judged according to criteria such as how well they pair with food items in addition to their overall versatility. Highest marks will be awarded to wines that provide value for money at their respective price points. Judges know the trade prices of each wine as they are judging each flight. The number one question that sommeliers will be attempting to answer as they judge wines is: "Would we stock this?".
Enter your wines now. Registration closes on July 20, 2020.
Emily Wines MS
Vice President, Cooper's Hawk Winery & Restaurants
Emily Wines brings an infectious vibrancy to the subject of wine. While she has earned the highest distinction from the prestigious Court of Master Sommeliers, she is able to blend her vast knowledge of wine with an approachable personal style – translating the complex and often elitist world of wine into language that's simple and straightforward.
Emily's responsibilities include expanding and strengthening the Cooper's Hawk Wine Club community, and advancing team members' knowledge of wine. She serves as the liaison between the company and its individual restaurants, engaging with guests and the brand's 350,000+ Wine Club members to create unique experiences centered around wine and spirits. She spearheads initiatives designed to enrich the guest journey through education, immersive events, collaborative partnerships and curated lifestyle adventures.
Emily is an internationally qualified sommelier, and one of only 269 individuals in the Americas to earn the designation of Master Sommelier. She is also one of just 15 professionals who have been awarded the prestigious Remi Krug Cup for passing all three sections – theory, service and blind tasting – of the Master Sommelier Diploma Examination on her first attempt.
Prior to joining Cooper's Hawk, Emily worked for Skipstone Winery, where oversaw winery operations and traveled the country to educate restaurant staff. She has also served as Senior Director of Beverage and Bars at Kimpton Hotels and Restaurants, where she spearheaded the wine and spirits programming for 65 unique dining concepts across the U.S. Emily began her career at San Francisco's acclaimed Fifth Floor, and was integral to the restaurant's receipt of Wine Spectator Magazine's prestigious Grand Award, as well as its nomination from the James Beard Foundation for Outstanding Wine Service.
James Bube MS
Wine Director, Hogsalt Hospitality
Jim is currently the national wine director for the Chicago-based Hogsalt restaurant group, a nationally acclaimed restaurant group that includes Au Cheval, Bavette's, Gilt Bar, Green Street Smoked Meats and The Doughnut Vault. Additionally, Jim serves as a board member of the Second City Sommeliers Tasting Group and has previously served as the director of education for Heritage Wine Cellars in Illinois. A Master Sommelier, he placed second in the 2016 National Top|Somm competition and won the 2017 GuildSomm Online competition. When not cooking or trying to make the perfect canelé, Jim focuses heavily on mentorship in the Chicago wine community.
Jienna Basaldu
Wine Director , The Morris
Dedicated and Passionate Wine Professional. Bringing a unique perspective to the wine world with a keen focus on welcoming people to wine and keeping a strategic business focus on directing wine programs. Implementing a business/sales background and staying connecting with industry and social trends.

I believe in traveling to prominent wine regions of the world to hone and perfect my craft. I love participating in blind tasting events and supporting my fellow wine industry colleagues.
Jacob Conn
Sommelier , ARIA Resort & Casino
Hello my name is Jacob Conn; I work as a sommelier in Jean Georges Steakhouse located in the Aria Resort and Casino. Before I took the position at Aria, I worked at the Bellagio as a sommelier where I floated around and worked for some of the top chef's restaurants including Prime Steakhouse by Jean Georges, Lago by Julian Serrano, Spago by Wolfgang Puck, Harvest by Roy Ellamar and Jasmine. Currently I'm studying for my Advance Sommelier Test with plans for applying for the 2021 test when the applications open up at the end of 2020. I'm a passionate, hard working individual that is excited to see what my wine career has in stored for me.
Alexandra Cherniavsky
Restaurant Manager, STARR Restaurants
Experienced Sommelier and Manager with a demonstrated history of working in the restaurant industry. Skilled in building wine programs from the ground up and enhancing already existing programs. Advanced Sommelier through the Court of Master Sommeliers and Certified Specialist of Wine through the Society of Wine Educators.
Charles William Kelley
Sommelier, Fiola Mare Washington DC
CW Kelley has been in the hospitality industry for over 30 years with the past 22 years in the Washington, DC market. Joining the Fiola Mare team in August 2018, CW works with two other sommeliers to maintain a 1000-label wine list with a depth of 8,000 bottles for the restaurant. CW also works with a Wine Spectator Grand Award list at Fiola in Washington DC that has a 3000- label wine list and one Michelin Star. He has earned a Hospitality Management certificate from Cornell University.
Having worked with passionate sommeliers during his career, CW found the same passion for wine. Certified by the Court of Master Sommeliers in 2015, he has been accepted into the Advanced Sommelier program in 2017 taking only the class that year and plans to apply for the test in 2021. CW graduated with an Associate of Applied Science in Viticulture in May 2018 from Missouri State University-West Plains through Vesta-USA which is a National Science Foundation-funded program to help students attain certificates or degrees in Viticulture, Enology, and Wine Business. CW is also pursuing an AAS in Enology with VESTA and will complete the degree in 2021.
Rebecca Fineman MS
Wine Director, Ungrafted
She studied Music and Anthropology at Pomona College in Clarement, California, which was followed by a Fulbright year in South Korea, and then graduate school in Honolulu. This liberal arts background brought her home to New York City in her late 20s, where she worked in various facets of publishing during the day and got a job in a restaurant in the evening to help subsidize her rent. She fell in love with the restaurant industry and put her literary pursuits on the back burner to throw herself into the world of food and wine. Rebecca passed her Master Sommelier examination in 2017, making her the 25th female Master Sommelier in the United States and one of 249 Master Sommeliers in the world.
Brian Kulich
Advanced Sommelier, Omakase Restaurant Group
Brian Kulich, an Advanced Sommelier CMS, has curated extensive wine lists for Charlie Palmer Group, including 500 producers for Charlie Palmer Steak Napa and 100 producers for Palmer's newest Napa property, Sky & Vine. In 2016, Kulich was the assistant general manager at Kenzo Estate, where he helped open Kenzo. In addition, Kulich was the senior captain at three-Michelin-star The Restaurant at Meadowood and former director of operations/beverage director at OSO Sonoma, which made San Francisco Chronicle's Top 100 shortly after it opened in 2014. Kulich has also worked at Aqua and Boulevard in San Francisco.
Sharyn Kervyn, CSW
Wine Director ,The Capital Grille
Sharyn Kervyn is passionate about wine. Her entire professional career has been devoted to this Industry; learning and sharing that knowledge with the staff she trains, at lectures and seminars and with fellow enthusiasts in the wine organizations to which she belongs. Finding the humor and enjoyment in the process of learning is paramount for Sharyn. She was so excited to saber champagne perfectly (in practice), only to shatter the bottle in front of a few hundred people during a Dionysian Society gathering (lesson learned: chill the bottle well).
In addition to membership in the Dionysian Wine Society, she is a Regional Vice President and National Tasting Project Chair for the American Wine Society, and a Certified Specialist of Wine (CSW) through the Society of Wine Educators. She is a wine judge for Amateur and Professional Competitions and has judged wines across the country since 2010. Sharyn was in the Guild of Sommeliers training and is currently in the WSET Diploma program.
Having grown up in her family's restaurant, specializing in wine was a natural progression for Sharyn. Throughout her career she expanded operations for several multi-unit chains, increasing profits and creating popular neighborhood venues through special events and promotions. She opened the Getty Center in Los Angeles in 1997 as their Catering Director, developing their standards of service. In Beverly Hills, she restructured a dining venue for Barneys New York and created elaborate on and off premise events for Hollywood Elite.
At every location, Sharyn was also the wine director, training the staff and overseeing the Wine Lists. She has consistently earned "Best Of" Wine Spectator Awards for her lists at The Capital Grille locations where she currently works.
Jon McDaniel
Founder & CEO, Second City Soil
Jon McDaniel is the founder & CEO of Second City Soil, a Chicago-based wine consultancy with the mission of growing Chicago's wine culture through winery and restaurant marketing and education partnerships. McDaniel is recognized as one of the top wine professionals in the U.S., having worked inevery facet of the business – from creating high-profile wine programs at several nationally acclaimed restaurants, to developing revenue-generating brand growth for numerous wineries around the world.Through Second City Soil, Jon also works with multiple wineries, international organizations and global wine festivals as an ambassador on marketing, education and sales advisement.
He was recently named the United States Academy Chair for "World's Best Vineyards".Winner of Food + Wine Magazine's Sommelier of the Year in 2018, Wine Enthusiast "40 Under 40 Tastemakers" in 2017 and Riedel Crystal International Sommelier of the Month in November of 2016, Jon has been featured in Wine Spectator, Wine + Spirits Magazine, Forbes, and World of Fine Wine Magazine. In 2017, 5 of World of Fine Wine Magazine's Top 100 Wine Lists were under Jon's direction. Hewas knightedinto the Order of SNODAR in Valpolicella, Italy in 2015 and knighted into the Ordinedei Cavalieri del Tartufo e deiVinid'Alba in 2019. Jon is an Adjunct Professor of Hospitality Management at Roosevelt University in Chicago, a Hospitality Fellowship Chair at The University of Texas at Austin and the owner and winemaker of Amos Cellars, a critically acclaimed Sonoma County wine brand.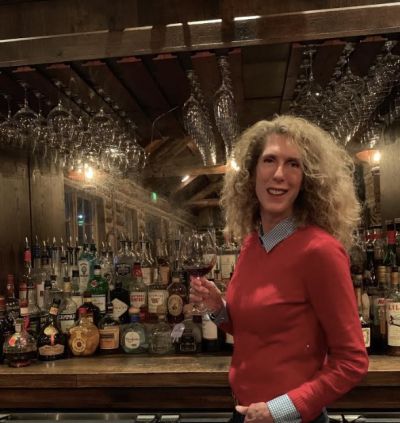 Samantha McCrimmon
Sommelier & Wine Programme Manager
Samantha's journey into the world of wine began during her tenure at The Carlyle Hotel in New York City. She was encouraged by the Director of Food and Beverage as well as her manager to follow through with her passion. After she completed Kevin Zraly's Windows on the World Wine School at the iconic One World Trade Center, she cemented her passion for wine, cuisine, and culture. Samantha continued her studies through the International Wine Center, Sommelier Society of America, WSET and Wine Scholar Guild. During her education, Samantha made her presence known in the beverage wholesale and retail industry including cellar managing.
She began her collection soon after her course at Windows and shared her thoughts and knowledge with prospective clientele. Her private practice continues to be distinctly operational and predominately located in New York and the UK. With her wine education and enduring relationships cultivated through the wholesale industry, Samantha developed wine programs and sales training classes for several restaurants in New York City.
Samantha then transitioned into the hospitality industry (food and beverage). She was hired by Plein Sud (Thompson Hotel), The Crown Group (Wine Spectator Award of Excellence) and Hotel Hugo to direct their wine programs; then recruited to Topnotch Resort and Spa (past recipient of Wine Spectator Award of Excellence) in Stowe, VT and is now the Sommelier and Wine Programme Manager at the prestigious Lodge and Spa at Brush Creek Ranch (part of The Brush Creek Ranch Collection) in Saratoga, WY.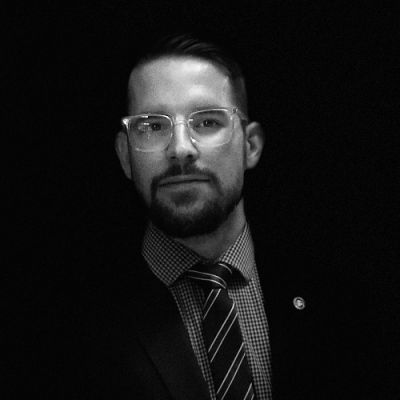 Michael Mighetto Hoefling
Beverage Manager, Claremont Club & Spa
Bay Area native Michael Mighetto Hoefling has recently become one of the emerging tastemakers in the Bay Area. As a UC Davis graduate and someone who has always loved agriculture and beverage Michael launched himself into wine in the early 2000's. From being on the winemaking team at Robert Mondavi, brewing beer at Berkeley's Triple Rock Brewery which is one of America's oldest Brewpubs, to running a tasting room for Chateau Montelena to working alongside America's top wine writer Karen MacNeil as she revised the Wine Bible.
Certified Sommelier and now Claremont's property wine expect has an act for finding the very best of California wines. Prior to working at the Claremont, Michael has spent the last 5 years working at some of the greatest restaurants in San Francisco (the then 3-star Michelin Saison restaurant, and 2-star Michelin Lazy Bear), where he built expert knowledge of Burgundy and California wine.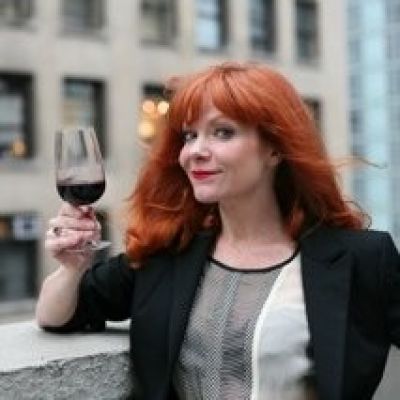 Candace Olsen
Sommelier , Aldo Sohm Wine Bar
A professional Broadway dancer turned Sommelier. Candace found her passion for wine during an eight course food and wine pairing that blew her socks off while living in Paris performing "An American in Paris" Candace quickly signed up for her first wine class upon her return to NYC and hasn't looked back. Most recently she was the Head Sommelier for Charlie Palmer's flagship restaurant Aureole in NYC where she managed all aspects of their extensive wine program including curating the wine list, creating tasting menu pairings, private events, purchasing, staff education and floor service.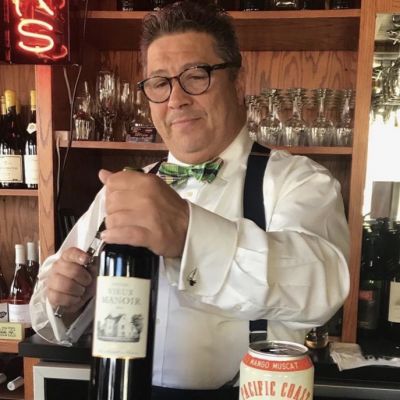 Scotty Moran
Beverage Director at Bluebird London, NYC
Bitten by the "wine bug" in 1993 while serving a dinner of the Confrérie de la Chaîne des Rôtisseurs hosting Corrine Mentzelopolous from Chateau Margaux. Being tremulously fortunate to have tasted through 10 vintages from 1900 – 1990, Scotty never looked back and committed to steep himself in all things oenophilic.
Certified by the Court of Master Sommeliers in 1999 he has recently retired his "snowbird Sommelier" spurs and is currently the Beverage / Service Director of Bluebird London in NYC and has been the Wine and Service Director for Goodfellow's Wine Cellar on Mackinac Island, The Plaza Hotel, SD26, The Muse Hotel / Times Square, the Nantucket Golf Club, Chatham Inn & Wine Bar, Truluck's Naples and Café' Kandahar in Whitefish, Montana.
Scotty took part in the inaugural year of the Sommeliers Choice Awards and has been the winner of the Banfi trip as well as the Wine Australia / USA Sommelier Immersion Program trip to Australia and has judged the starChefs.com SOMM Slam Competition three times as well as the Wine and Spirits Wholesalers of America Competition.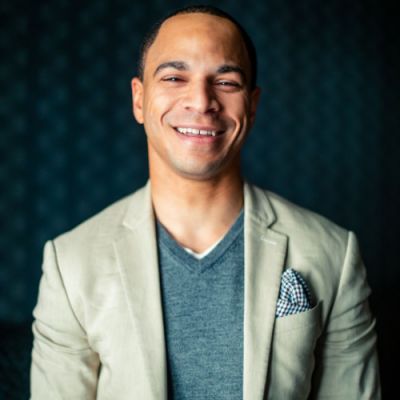 Vincent Morrow MS
Wine and Service Director, ONE65
Specialties: Budgeting, Sales Forecasting, Branding, Wine Education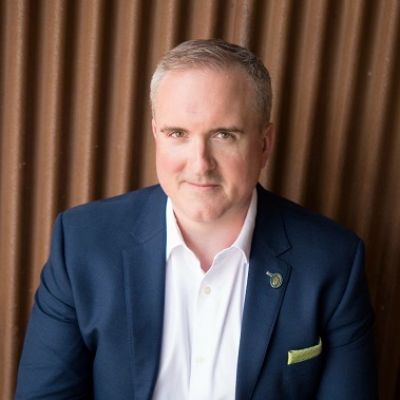 Peter Plaehn
Wine Director-Houston, Atlas Restaurant Group
Over 20 years of experience at all levels of the industry, from line cook and bouncer to corporate management. Proven success in both full-service and QSR concepts. Specialist in strategic planning, systems design, training & development, beverage, and general outside-the-box-ness.

Specialties: beverage menu development; financial statements; training & development; training materials design; empowerment leadership; beverage programs and inventory management. Minnesota's first CMS Advanced Sommelier and first Master Sommelier candidate.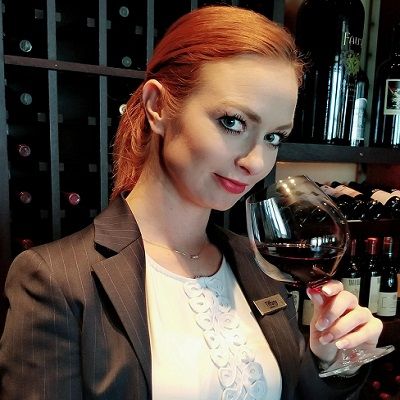 Tiffany Tobey
Sommelier , Hilton Anatole
Tiffany Tobey is a Certified Level II Sommelier and is currently employed by Hilton International, specifically the Hilton Anatole in Dallas, Texas. Tiffany has a dual Bachelors degree from Texas Tech University in Restaurant, Hotel, and Institutional Management (RHIM); and English. Tiffany studied Wine Tourism abroad in Italy for her Bachelors degree. This fueled her desire to learn more about the world of wine. Passionate about becoming a winemaker one day, Tiffany spent a year interning with an award winning winemaker in West Texas. She decided to broaden her horizons to the other side of the wine market and is now the Sommelier and Wine Director for one of the top 10 rated steakhouses in Dallas, Ser Steak + Spirits.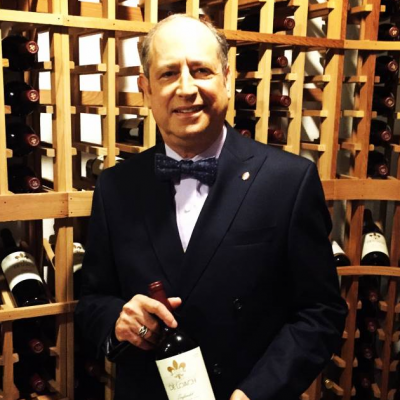 Marc R Kauffman
Sommelier, The Sommelier Company
Marc holds certifications from the Guild of Master Sommeliers and the Society of Wine Educators. He has served as an international wine judge in Lyons France and has completed wine making courses at U.C. Davis and The Culinary Institute of America. Combining a flair for performance with his wine industry experience, Marc was a finalist on the PBS reality TV series The Winemakers Season 2. Marc has studied acting with The Groundlings and Casting Director Tina D'Elia. In addition to his current TV project Marc has appeared as a featured extra on the HULU Series "Chance" with Hugh Laurie, the Netflix Series 13 Reasons Why and the ABC mini-series When We Rise as well as commercials for Xfinity and NBC TV Olympics. Marc lives in Pacific Heights in San Francisco.
Gary Russell
Sommelier, The Ritz-Carlton Grande Lakes
I have worked in the hospitality industry for over a decade, with the past six years focusing on the world of wine. I have a passion for creating unforgettable guest experiences and in causing leadership in those I work with. I earned my Certified Sommelier through the Court of Master Sommeliers North America in 2016, and am taking the necessary steps to continue that education in reaching the Master Sommelier Diploma. I have also passed the Wine & Spirits Education Trust's Level II. I have brought my passion to The Ritz-Carlton Orlando Grande Lakes and am sharing it with the hotel staff throughout the seven outlets for which I oversee.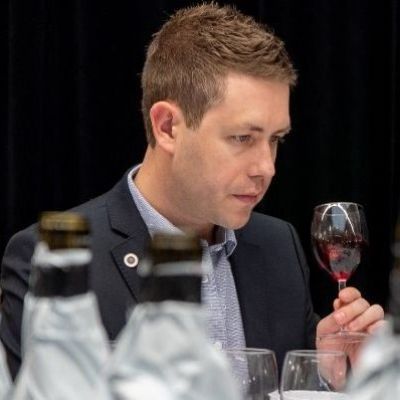 Jared Sowinski
Director of Beverage, The Phoenician
Specializing in wine, spirits and the luxury experience, Jared Sowinski currently serves as Director of Beverage for The Phoenician, a AAA Five Diamond resort, and The Canyon Suites, a Forbes Five Star and AAA Five Diamond resort, both located in Scottsdale, Arizona.
Sowinski manages the beverage program for the property's nine restaurants and lounges, which includes the creation and development of all menus and signature cocktail recipes. Trained as a sommelier, he also assists in overseeing the resort's extensive wine collection, which has been awarded Wine Spectator's "Best of Award of Excellence" annually since 2010. With more than 10 years in the beverage industry, Sowinski has numerous accreditations from renowned organizations such as the Court of Master Sommeliers, Wine and Spirits Educational Trust, and the Whiskey Ambassador Program.
Taking his talents and expertise outside of The Phoenician, Sowinski has served as a panel judge for many tastings and trade publications, such as The Tasting Panel Magazine, The Somm Journal, Cheers Beverage Magazine, Foodies West Magazine and the Arizona Republic, as well as being an expert panel judge at the WSWA Wine Competition.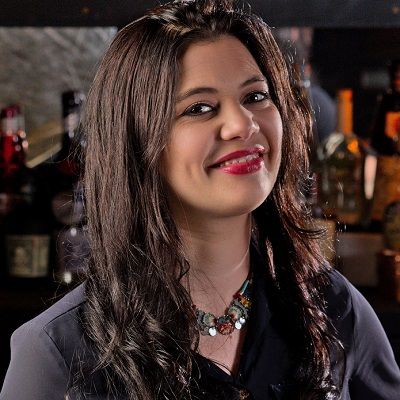 Lindsey Young
Beverage Director, Ittoryu Gozu
Lindsey Young is a native Californian. She grew up in the San Francisco Bay Area, with strong roots and family influence from Louisiana, both of which contributed to her appreciation for culinary arts at a young age. She has a BA degree in Landscape Architecture from UC Davis. This education is where she was first introduced to the concept of relationship between terroir, vineyards and wine.
After having held many different positions in the restaurant industry, she decided to pursue her Sommelier Certification out of a passion for the interaction between food and wine. Since achieving certification, she has worked as Sommelier at Alexander's Steakhouse, Beverage Director at Park Tavern, and is currently the Beverage Director for Ittoryu Gozu in San Francisco. She recently passed her Advanced Sommelier Certification through the Court of Master Sommeliers, and is aiming to take the MS exam in July of 2020.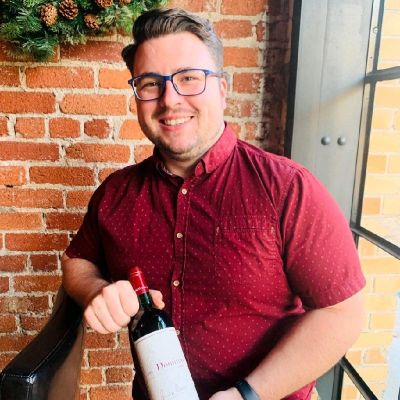 Sean Widger
Lead Sommelier, Alexanders Steakhouse
I worked as the sole employee on a private service floor of RN74. The floor was private for residents of the Milennium Tower. We provided full restaurant service in a lounge setting, in addition to a small formal dining space. Within the space I served the role of server, bartender, sommelier, and Maitre d. It was an incredible demanding space, requiring exceptional knowledge of wine, spirits, and food, as well as time management and hospitality skills.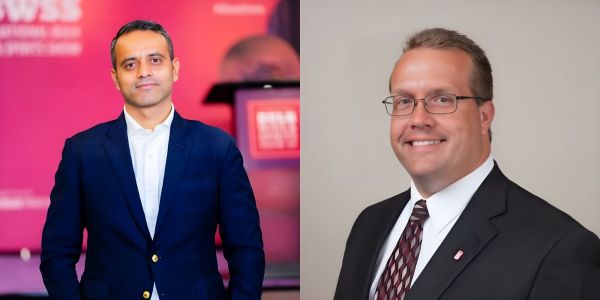 News
Attend this Q&A and insightful session on how beverage brands can develop sales processes to grow on-premise sales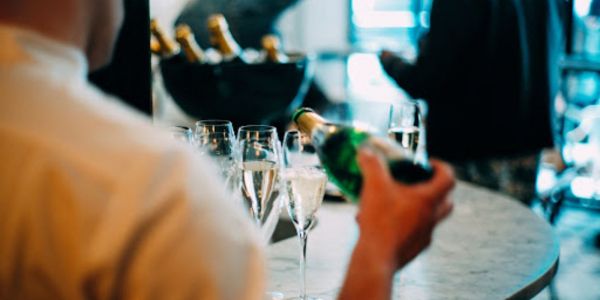 Operations and Management
Nurturing Talent and Expertise: Strategies for Retaining Sommeliers and Wine Waiters in a Challenging Wine Industry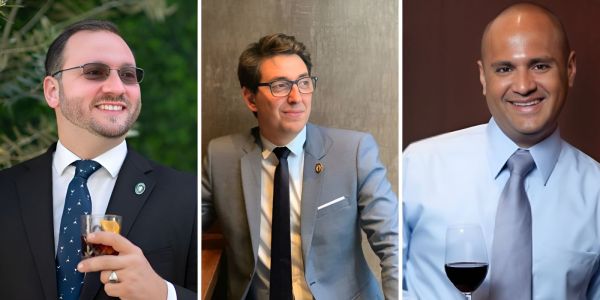 News
Sommeliers Choice Awards is pleased to share that Mark Guillaudeu MS, Jeremy Shanker, and Serafin Alvarado as its judges
South San Francisco Conference Center, 255 South Airport Boulevard, South San Francisco, CA 94080, United States
Register Now