30 Minutes With The UK Sommelier's Association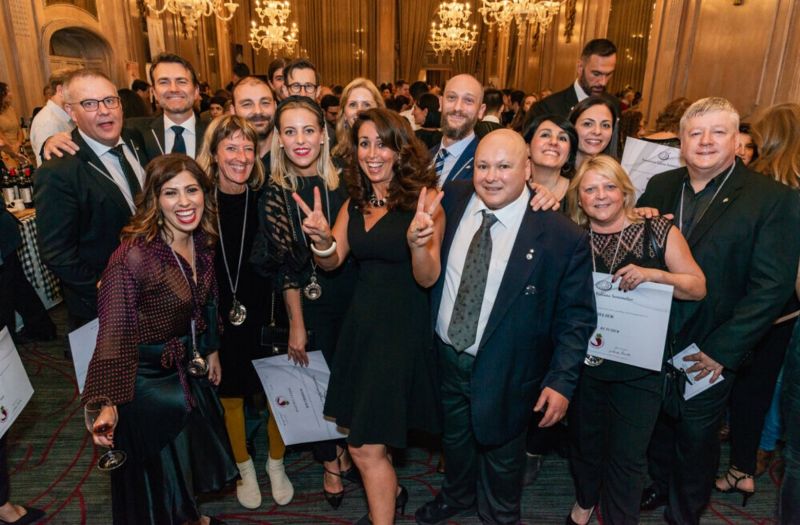 05/05/2020 Today we sat down with Andrea Rinaldi, President of the UK Sommelier's Association, and had a chat with him about the works of the current situation for sommeliers during the pandemic.
We're all aware of the unfortunate situation that has taken over the world. Along with the health of people, the Covid-19 outbreak has also taken away businesses and a lot of jobs. Sommeliers being the front liners in the on-premise sector, with the sector shutting down, sommeliers have lost their jobs at a large scale.
Sommelier Business sat down with Andrea Rinaldi, President of the UK's Sommelier's Association, where he spoke to us about how the situation has impacted sommeliers. He also shares some advice for sommeliers based on what they can do now, and what they need to be ready for. Along with that, Rinaldi delves into ways in which the UK Sommelier's Association is working to help out sommeliers during this time.
1. Tell us a bit about the UK Sommelier Association. What do you exactly do? How do you help sommeliers?
The UK Sommelier Association is based in Central London, we hold our acclaimed 5-month wine course twice a year. We create a relaxed and informal atmosphere, where we offer a complete journey in winemaking, wine tasting, beers, spirits, and sake, culminating in wine and food pairing tuition. This is all designed for passionate wine professionals, aiming to advance in their careers, or those simply wishing to deepen their knowledge and enjoyment of wine.
But it doesn't stop here! Once we graduate and receive our internationally recognized diploma, we take great pride in finding employment opportunities for our students, providing the perfect platform for fast-track career progression, with our continued support, throughout.
The UK Sommelier Association has been hosting the "Best UK Sommelier" since 2015 and "The Graduation Ceremony" every year since 2013.
A Walkaround Tasting does take place during the events. Selected sponsors (producers and UK based importers) of high-quality wines will showcase their products to our guests, creating networking opportunities with wine and food professionals from around the United Kingdom and abroad.
The event facilitates endless business opportunities, leading to established relationships, meeting wine importers, restaurateurs, wine buyers, sommeliers, chefs, journalists, barmen, restaurant managers and other professionals in the Industry. Some of the attendees can be former students, members of our Association, partners and friends, special guests for the event.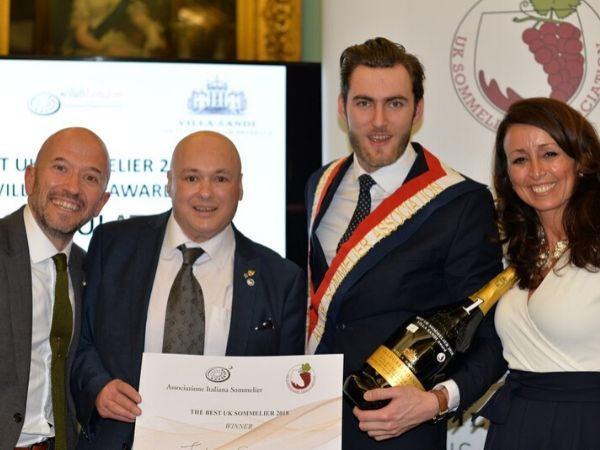 2. As President of the association, what is the exact role you play?
As the President of the UK Sommelier Association, with my team we dedicate ourselves to offering a service that is second to none. Using our combined experience, expertise and creativity, we are able to organize and manage tailor-made wine events at high standards.
We take full advantage of our skills and our top team of wine and spirits experts who are also teaching and developing the skills of professionals, to provide wine courses and consultation services that are beyond comparison, giving them the very best in education, event management, staff training, wine list creation and private cellar management.
3. The Covid-19 outbreak is a horrible time, especially for sommeliers since a lot have gotten fired as well. Is the Sommelier Association doing anything to help out sommeliers? And if yes, what are some of the things put in place?
We have many contacts in the UK and around the World and even in this difficult time we are always ready to help our members to find a good job.
For a restaurant, wine is the biggest source of income and without a professional who can manage that part of the revenue, the company will suffer a lot.
We are the largest Sommelier Association in the World with 50,000 members, I am sure that even in this uncertain period, we will always have requests from restaurants, wine bars, hotels, looking for sommeliers who can manage and sell their wines, and we are aware that the shortage of qualified staff as sommeliers involves all levels of hospitality operators.
4. Tell us a little bit about how the pandemic has affected the sommeliers in the UK.
The hospitality industry business is certainly one of the most affected by this pandemic. Restaurants, bars and hotels are closed and we don't know when the reopening will be authorized, bookings, events, conferences, conventions, and flights, holidays… have been cancelled, many hospitality businesses have already closed for bankruptcy and many more will close soon.
Many Sommeliers have lost their jobs and many others are in Job Retention Scheme, but how long will the government be able to support them? The situation is very uncertain, we don't know when the hospitality industry activities will be allowed to reopen.
The profession of Sommeliers (such as all the other professions of the hospitality industry) should be protected and supported in this moment of deep crisis. The government has to set in immediately with extraordinary measures of support for the hospitality industry, which is of great economical importance for the Country.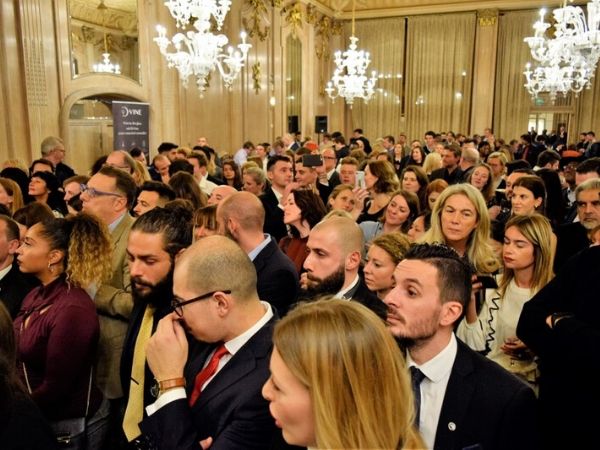 5. On the other hand, what would you suggest for sommeliers to do right now? Would you advise them to go digital? Would you advise them to look for other jobs that don't require being in a restaurant/hotel?
Lockdown is hard, but learning something new is the best way for them to invest their time and still be productive.
The closure of the hospitality industry does not stop all our activities, thanks to years of experience in wine education we created classes suitable for e-learning.
E-learning is so easy from the contort of your home, with the flexibility of online courses plus there is the opportunity to taste great wines conveniently delivered to your door.
Online courses and e-learning are the future and we are there already.
6. According to you, what is next for sommeliers? What do you think is going to happen after all of this blows over? Are sommeliers going to find it easy to get jobs?
The prospects do not seem to be the brightest and the possibility of a long paralysis of the hospitality industry and tourism must be taken into account, related to a long worldwide recession caused by the Covid-19.
Brexit has also created serious problems. In the last 3 years we faced the first stage of a problematic staff shortage that was getting worse and worse and it severely damaged the restaurant/bar/hotel business.
Most sommeliers, waiters, chefs, barmen, kitchen staff historically come from countries like Italy, Spain, Portugal, France, East Europe, places where the 'hospitality' tradition is more established.
There is a very little number of young British nationals that pursue this type of career.
In the last 3 years, a large number of foreign workers have returned back to their own countries and a lot of professional of the hospitality industry left the country in the last two months due to the Corona Virus outbreak and probably they will not come back and new ones are no longer coming, because of the uncertain situation and border closures.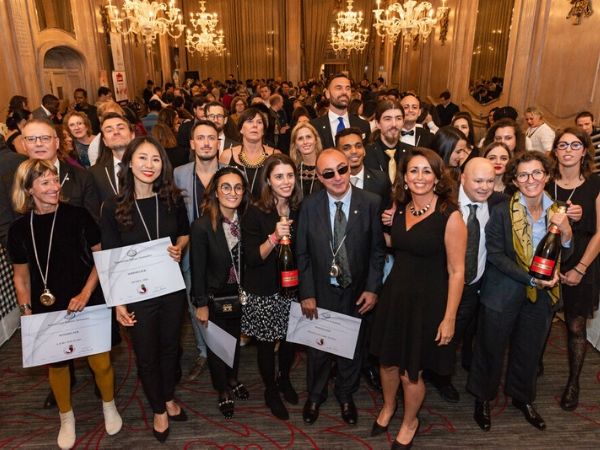 European companies such as classic, contemporary, trendy restaurants and French, Italian and Spanish wine bars which have been financially stable in the past, will surely have trouble finding affordable wines and food in case of a predictable increase in taxes and costs.
Another problem may be brought about by new safety laws, we have to deal with a surreal situation, in which the capacity of the premises may be reduced to have the safety distance and a lot of people will avoid meeting places such as restaurants, bars and hotels, and the number of tourists would tend to shrink, going to the restaurant will not be attractive anymore, many restaurateurs will increase take away services and will deliver food and wine directly to your door.
However, what will cause the biggest problem is the lack of wealthy customers, and people may no longer want to spend because they do not see clarity for the future.
We need a team of experts, who understand the situation, at the moment there is no plan to restart the hospitality industry and tourism, unlike other industries where plans for recovery have already been prepared.
It will not be easy to find a good job immediately, not only for sommeliers but for all the professional people who work in the hospitality industry. The lack of business may result in reduced working hours and wages
7. And what is the next step sommeliers need to take right now?
Keep up to date on new safety laws, not to put colleagues and customers at risk, and be ready to start working smartly and professionally.
Working hard to find better value for money wines, not thinking of renowned production areas and producers, but looking for new products from new areas, the important thing is to have good wines to be placed on the market at an affordable price for everyone.
The wine business is linked to importation, to cut taxes and import expenses, sommeliers might consider promoting wines produced in the UK with an accurate marketing strategy in synergy with the producers, this would facilitate an important increase in the viticulture that in the last twenty years, with climate change, has developed a lot in the south of England where excellent sparkling wines and other good products are now being produced. However to produce a large quantity to satisfy the demand takes time and a concrete project of development of viticulture in the UK should be implemented by the government with also a mindful eye on the financial losses UK beer and spirits companies are and will be facing.
About Andrea Rinaldi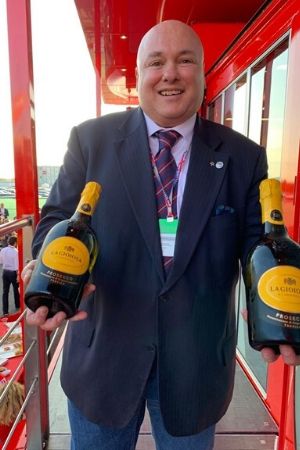 Andrea Rinaldi was elected UK Sommelier Association President in March 2007 and Club AIS/UK (Association of Italian Sommeliers) Chairman in January 2007.
He received my HND Hotel & Catering Institutional Management from Westminster College in July 2000, the AIS Professional Sommelier Diploma in January 1994 and the AIBES Professional Barman Certificate in April 1990.
Rinaldi also received the "Stella al Merito del Lavoro" by the President of the Italian Republic and the Italian Foreign Minister, presented by the Ambassador and the Consul General on the 31st of May 2015 at the Italian Cultural Institute / Ministry of Foreign Affairs, Belgravia London.
After winning the UKBG (UK Bartender Guild in which Rinaldi was a proud member of the Guild Committee) National Cocktail Competition, held at the Savoy Hotel on Monday the 15th of May 2000, he represented Great Britain at the IBA (International Bartender Association) world cocktails championship held at the Mandarin Hotel in Singapore, November 6-11, 2000.
During the last 35 years in the Catering, Wine & Spirit Industry, Rinaldi has worked in some of the finest establishments in London, to name a few, The Savoy, Marriott Hotels, The Royal Commonwealth Society Club, owned by Her Majesty the Queen, The Neal Street Restaurant, owned by Antonio Carluccio and also at the Selfridges&Co. in Oxford St. as wine advisor.
He started to work as a sales agent 15 years ago, supported by the well-known wine estate Rocca delle Macie, Berlucchi, and for SPI as wine brand ambassador (Ornellaia, Masseto, Frescobaldi and Achaval Ferrer). Along with all his accomplishments, Rinaldi is also a freelance consultant for bars, hotels, restaurants and retail merchants for whatever concerns the wine and drinks business.
Since 2007 Rinaldi regularly organizes international certified Sommelier courses and events of international success in UK such as: " The Best Sommelier in The World 2013 & Fine Wines Walkaround Tastings" at the Sheraton Park Lane Hotel, Piccadilly," The Best Sommelier in Europe 2008 & Fine Wines Walkaround Tasting " at the London Hilton Park Lane and Italian Wine Masterclasses for CONI at Casa Italia during the Olympic Games, from 27 July to 12 August 2012, at "The Queen Elizabeth II" Conference Center, Westminster.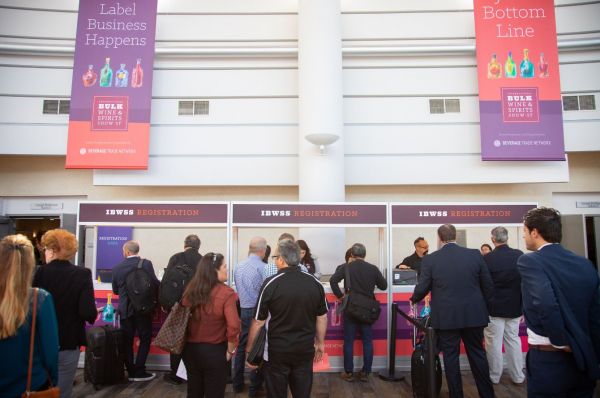 News
IBWSS San Francisco tickets can now be purchased at the official trade show ticket page, and if you buy before March 31, you will also save!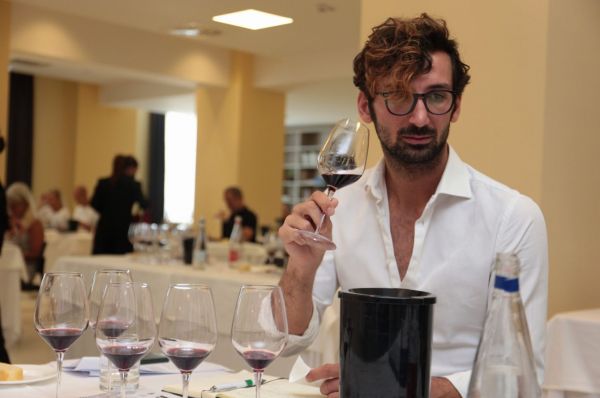 Interviews
"The Ambassador of Wine: A Multilingual Professional with Expertise in Hospitality, Sales, Marketing, and Management."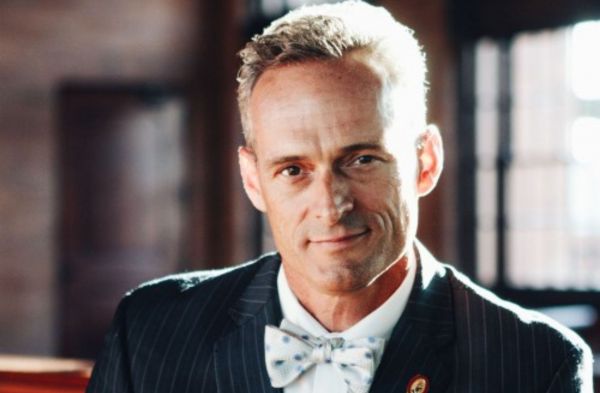 Interviews
Charlie Leary interviews Master Sommelier Ron Edwards of the major fine wine import & distributor Winebow about the company, his job & accomplishments within the fine wine sphere.