How to Design a Wine List - Selections, Layout, Design & Numbers & the Pareto Principle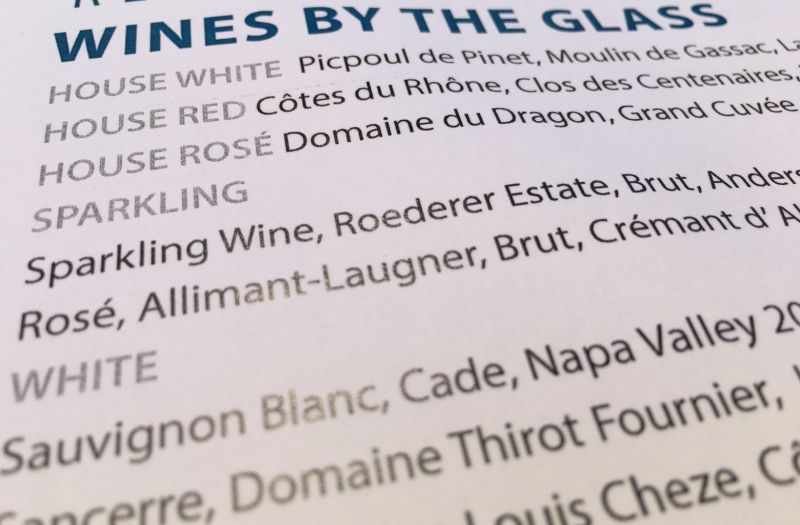 18/12/2018 The wine list – it's really not only about the wine, but how a properly curated list can add profit to your whole enterprise.
Maximizing the business opportunity and margins with wine selections that appeal, wine lists that are informative and easy to navigate, and complement every food menu – not forgetting the role of the sommelier.
Making Money From Your Wine List
No matter how good the food, a wine list can actually make a restaurant!
It's a way of adding an extra element of stand-out – whilst the significant margins available when pricing wines (from 300% to 500%, and more), can also make a significant contribution to the bottom line of the business.
Yet, you need to have a strategy to ensure that the design of your wine list – its look, format and content –makes it user-friendly for your customers to maximize on the opportunity.
There's lots of evidence today that suggests that attention spans are getting shorter, so you need to make it as simple and easy as possible for your customers to make their choices, whilst providing the best chance of optimizing the value of the sale.
Both Focus And Versatility
Whilst a wide and diverse list can certainly add interest, it's also a question of focusing on wines that reflect your clientele, offering a choice that they're happy to buy into – not forgetting that you need to list wines that complement your establishment's menus.
Menus are more than likely to be seasonal and reflect the availability of ingredients, in the same way, that changes to the seasons themselves play a part in what someone will want to drink. As a rule of thumb, more chilled white and rosé wines will be drunk in the summertime, just as menus tend to be summery and lighter, with more deeper-bodied reds drunk in the winter, perhaps as an accompaniment to stews, pies and game dishes.
It's also important to keep in mind that any business can only make money from the bottles (and wines by the glass) that it sells, so whilst 'trophy' bottles can make good promotional copy, and is fine if these sort of purchases are treated as such, it makes sense to ensure a degree of focus where, in a commercial sense, less can actually be more in terms of profit.
At the same time, not all diners, nor all wine drinkers, are the same and a wine list should also strive to reflect this diversity and offer a choice that will satisfy the majority of tastes across a number of price points.
Balancing versatility, whilst keeping a close focus on actual wine buying decisions, is an ongoing business requirement and loading a list is likely only to heighten the 80/20 effect, with 80% of your business still coming from just 20% of your selection – so it's best to ensure these buying ratios are continually reviewed so they are got right.
Menu Design: Maximizing Margins
You're running a business, so having the right bottles in stock (that 80/20 figure again) is actually only half the battle, so it pays (literally) to design your menus so they guide your customers' eyes to those selections that carry the highest margins.
As such, it's best to avoid creating a list that simply runs from the least to the most expensive. Far better to set the wines out in categories: whites, reds, rosés, or by country, or region, or varietal, or Old World / New World, or by taste descriptions, or by the producer. In this way, relevant 'verticals' are put together and can be read next to one another.
By encouraging your customers in this way to explore a little more, this can work to remove price as the main consideration when making a wine choice.
As a point of detail, ensuring that the price is clearly linked to the wine in layout terms is important, as is positioning the bin number right by the wine, as this gives the client confidence that he knows what's being ordered and its cost.
Adding wine recommendations, highlighting special or select wines, adding graphics to increase impact, and adding short taste descriptions to match food menus is a powerful way to influence what your customers choose, so working to achieve several of your commercial objectives, at the same time as creating happy customers with clever wine choices and successful food and wine pairings.
Digital Aids
Today's world is digital and many, if not most, customers will be familiar with using tablets, and this technology can be helpful in many ways to both the restaurateur and the customer.
From a restaurant perspective, a digital wine list can update your wine cellar in real time, so helping manage restaurant inventory.
Probably the most important aspect is that it can remove what might be called the 'fear' factor that can come from a guest's lack of knowledge by providing descriptions, tasting notes and pairing suggestions linked to the day's food menu and do it in a direct and helpful way, in a manner they're familiar with and can consider at their own pace.
It's also very easy to feature wine or offer a special price on another – and the more information you can give your guests, the more wine you're likely to sell.
The Sommelier – Filling The Gaps
The sommelier and the server team also play an important part in guest choices and can fill any gaps or uncertainties when choosing the perfect wine to best match the food and the guest's budget, meeting the need with hospitality and friendliness. The best sommeliers are storytellers and effective educators, and are able to read a guest, and/or a table, and know when to push and when to pull. There will always be some guests who know exactly what they want and will not deviate from that, but there are also many opportunities for a sommelier to recommend a wine that does not venture too far from the original request, while potentially opening an entirely new choice and set of flavours.
The wine list – it's really not only about the wine, but how a properly curated list can add profit to your whole enterprise.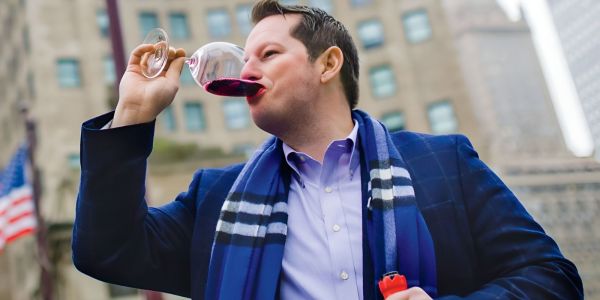 Interviews
Jon McDaniel on what makes a great sommelier, how sommeliers can create effective wine programs and how they can improve wine sales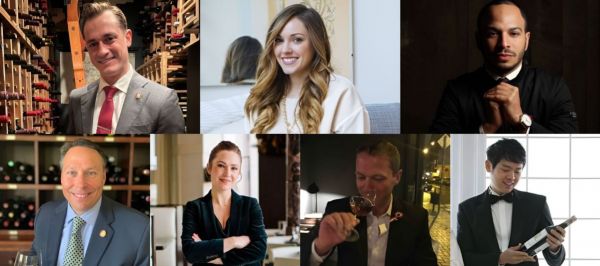 News
Top master sommeliers, sommeliers, wine directors and on-premise buyers of USA will gather in Chicago to judges wines at the 2024 Sommeliers Choice Awards, a leading wine competition benchmarking wines for on-premise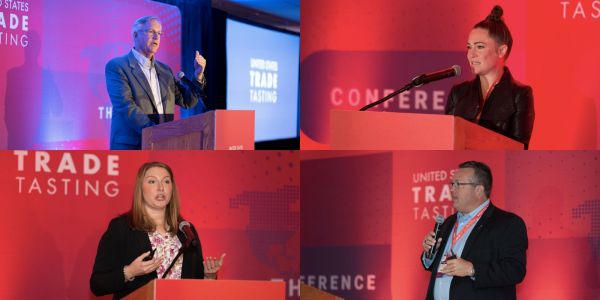 News
Mark Braver, The Fifty/50 Group; Michael E Klauer, Momentum Beverage Team: Jeremy Kruidenier, Wine and Spirits Distributors of Illinois and more take the stage at USATT 2023